A secure payment solution for the visually impaired
The figure is spectacular: almost 90% of visually impaired people declare that they have been victims of fraud or have made mistakes when paying for goods and services. This proportion could be significantly reduced thanks to a solution invented by Thales that enables those with visual impairments to make purchases autonomously and in complete security.  
Thales was first alerted by its partner HandSome to the fact that fraud and errors were a major problem for visually impaired customers when making purchases with payment cards. 
Very quickly, the team put forward the answer - use Bluetooth to connect the card to the user's mobile phone to provide step-by-step audio information about the transaction. Users would then be able to proceed with the payment with confidence and discretion, without the need for any additional accessories other than the card and their phones.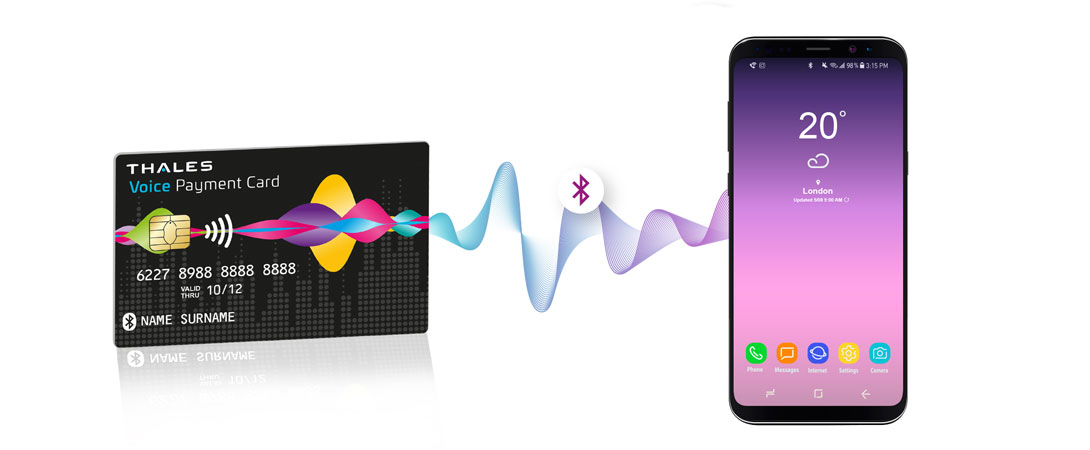 Feedback from the first visually impaired users to test the prototypes was extremely positive and provided a real boost for the team to refine and complete their project.
Simplicity, autonomy, security
How does it work? The solution, compatible with all payment terminals, is simple. At payment, a secure link connects the voice payment card to the mobile phone. The phone then communicates the transaction amount before the user enters their PIN on the POS terminal. The phone then delivers an audio confirmation of the transaction.
Discussions regarding this solution are under way in France, South America and a number of other countries, with a view to deploying the cards by autumn of this year. 
This solution, alongside others, is a great demonstration of what technology can deliver to improve living conditions - in this particular case, those of visually impaired people - bringing real value to society and helping build a future we can all trust.