Thales as an agent of sovereignty
Thales makes a bigger contribution to French sovereignty than any other company in the CAC40, according to the rankings drawn up by the agency Vélite and published recently by the business magazine Challenges. We asked Philippe Keryer, Executive Vice President, Strategy, Research and Technology, for his thoughts.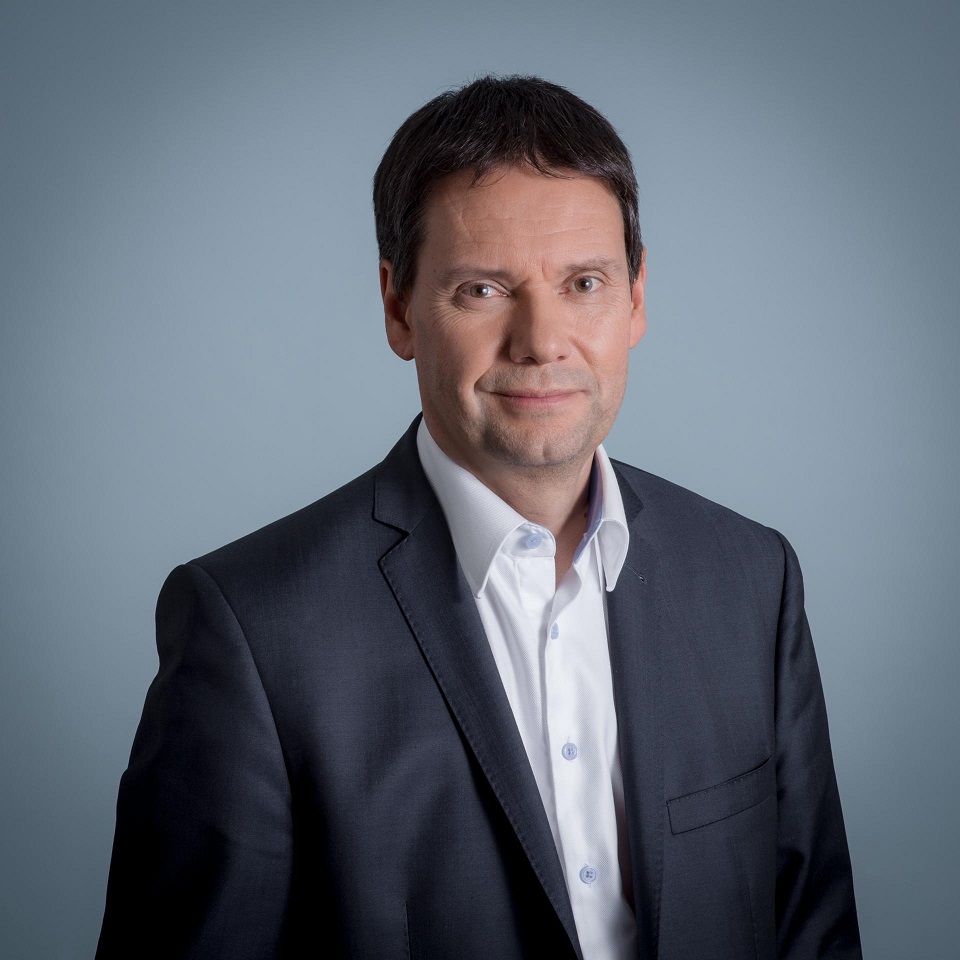 Why are sovereignty issues back on the table?
The unprecedented crisis we are going through has shown just how important these issues are. It must be said that the crisis has not exactly sparked a movement of worldwide cooperation — indeed many countries have become a little more inward-looking. But more than anything else, the pandemic has shown that political sovereignty cannot be achieved without economic sovereignty. Economic sovereignty requires strategic independence, and that means having total control over certain technologies. And total control means controlling everything from fundamental research to development and production.
For a company like Thales, which devotes substantial human and financial resources to R&D, with about 33,000 engineers involved in the effort and 4 billion euros invested each year, sovereignty is an unwavering concern at every stage in the technology life-cycle, from our partnerships with academic research institutes like the CNRS and the CEA to our role as an anchor for a whole ecosystem of suppliers and subcontractors.
Isn't sovereignty just about defence?
Defence is often the first thing that comes to mind when people talk about sovereignty, because a country's defence capabilities are the simplest, most natural and clearest expression of national sovereignty. 
Thales spends about 2.5 billion euros on defence-related research and development, which probably makes us the biggest player in Europe, including the United Kingdom. Most of this work is jointly funded with the ministry of defence, and the ability to develop sovereign technologies is obviously crucially important at the national or European level.
But is the increasing number of European cooperation programmes compatible with this desire for national sovereignty?
 No single country acting alone can guarantee its strategic independence in every technology and every field, and France is no exception. Each country needs to decide which sectors and which technologies it considers sovereign, and European cooperation programmes need to be designed on that basis.
In a world that is more interconnected than ever, and with economies that are so interdependent, I believe it is of paramount importance for France and for Europe to preserve their technological independence in the sectors they consider to be strategic.
You mentioned the ecosystem of suppliers that a company like Thales helps to support. But isn't demand from the defence sector too limited to sustain that ecosystem?
It is true that demand from the defence sector is often too narrow to sustain a sovereign supply chain. That's why it is so important to promote dual innovation and develop synergies between defence and other sectors of activity.
Can you give us an example?
The first example that comes to mind is trusted AI, which has applications in every area of industry. But there are also synergies with the automotive sector (MEMS sensors, imagers, composite materials, etc.) and healthcare (quantum sensors) or with the industry that makes machine tools for lasers.
So sovereignty issues go well beyond questions of defence?
Absolutely. There are two sectors in which sovereignty issues are particularly important — digital technologies and healthcare.
The pandemic and the large-scale lockdowns have reminded us that digital technologies now form the backbone of our societies. They have shown us what a vital role the digitisation of our economies and public services has come to play in keeping our societies up and running when travel is inadvisable or unnecessary.
As the importance of digital has grown, of course, there has also been a significant increase in security risks, as we have seen with the spectacular rise in the number of cyberattacks since the beginning of 2020. And a number of sovereignty risks have emerged at the same time, because most of the digital tools and platforms we use are American. So it is crucial to defend our "digital homeland" from hostile acts, or simply to put protections in place to ensure that our companies and institutions are not dependent on foreign digital infrastructures. 
Thales is one of a handful of global French companies with the capacity to provide digital sovereignty solutions: network security, data protection, access control, biometrics, cyber threat intelligence, cyber consultancy, etc.
And what about healthcare?
Here too, the pandemic has exposed the cracks in our healthcare industry. Thales has developed and sold radiology detectors for several decades, and the radiology sector is currently going through a digital revolution. Medical imaging plays a key role in the prevention, diagnosis and treatment of pathologies of various types, and incorporating digital technologies (AI, connectivity, cybersecurity) into medical imaging systems offers patients faster diagnosis with greater safety and cybersecurity. Teleradiology also allows healthcare professionals to make a diagnosis outside their traditional settings and consultation schedules, helping to ease the growing congestion in hospital emergency rooms and X-ray departments.
Last year, Thales launched a project to develop a sovereign French industry for medical devices and digital services as part of a consortium of major companies, SMEs, start-ups, academic partners and public bodies. Our objective is to create the conditions for France to lead the field in nomadic and mobile medical imaging within four years.
So does Thales see itself as an agent of French sovereignty?
Not only French sovereignty. Contrary to popular belief, Thales is not just a French company. We operate in nearly 70 countries around the world, and we have been supporting some of those countries in their quest for sovereignty for a very long time. The two countries that illustrate this best are undoubtedly Australia and the United Kingdom. Thales is Australia's biggest defence contractor and one of the largest in the United Kingdom, where we supply all the sonars for the Royal Navy's submarines, for example.
In a world that is more interconnected than ever, and with economies that are so interdependent, I believe it is of paramount importance for France and for Europe to preserve their technological independence in the sectors they consider to be strategic.