This article was written by Christian Doherty and published in the Innovations magazine #4.
---
Disaster relief is no longer limited to food, water, medication and evacuation. In the wake of large scale incidents, technology is proving to be a vital ally, as expert and author Patrick Meier explains in his latest book.
The recent earthquake in Nepal engendered a typically generous
response from the international community: calls for donations led to an outpouring of help from across the world, while teams from military and civilian organisations converged on the country to offer immediate assistance.
The use of technology in the rescue efforts was little remarked upon but was vital in assessing damage and co-ordinating the response. And people are beginning to understand its potential on a large scale.
In 2013, the UK government announced a new fund "to back mobile, text and other innovative technologies which can be used to help those hit by humanitarian crises – such as earthquakes, floods or drought".  The initiative was created with the US government and was intended to "scale up existing projects and processes that use technology or innovation to support humanitarian responses across the world".
"New technology has the power to transform our response to humanitarian crises,"
Justine Greening, the former secretary state for international development in the UK
"
We are already trialling the use of mobile phone apps, text alerts and GPS technology in humanitarian crises. The more focused and effective our response to disasters, the more quickly people can rebuild their homes and their lives and the further our money will stretch"
. Recent disasters have shown how technology is already at the forefront of rapid response.
Indeed, the Nepali earthquake demonstrated quite what impact technology could deliver in a disaster zone.
In his new book, Digital Humanitarians: How Big Data is Changing the Face of Humanitarian Action, Patrick Meier explores how technology can be a game changer across the world's disaster zones. A leading expert on humanitarian technology and innovation, Meier runs iRevolutions, an NGO devoted to bringing together tech pioneers to tackle humanitarian crises.
"This early activation meant we had the opportunity to put together live crisis maps of the most affected areas and then feed these to several relief agencies before they had even arrived in Nepal. This meant that responders had a good picture of the areas that had received the worst of the damage before they had even touched down in Kathmandu."
 
"Within 24 hours of the first tremors in Nepal, the UN asked us to initiate AIDR and MicroMappers so that we could immediately begin gathering tweets related to the destruction," writes Patrick Meier, author of Digital Humanitarians.
"... we had the opportunity to put together live crisis maps of the most affected areas and then feed to several relief agencies before they had even arrived in Nepal", Meier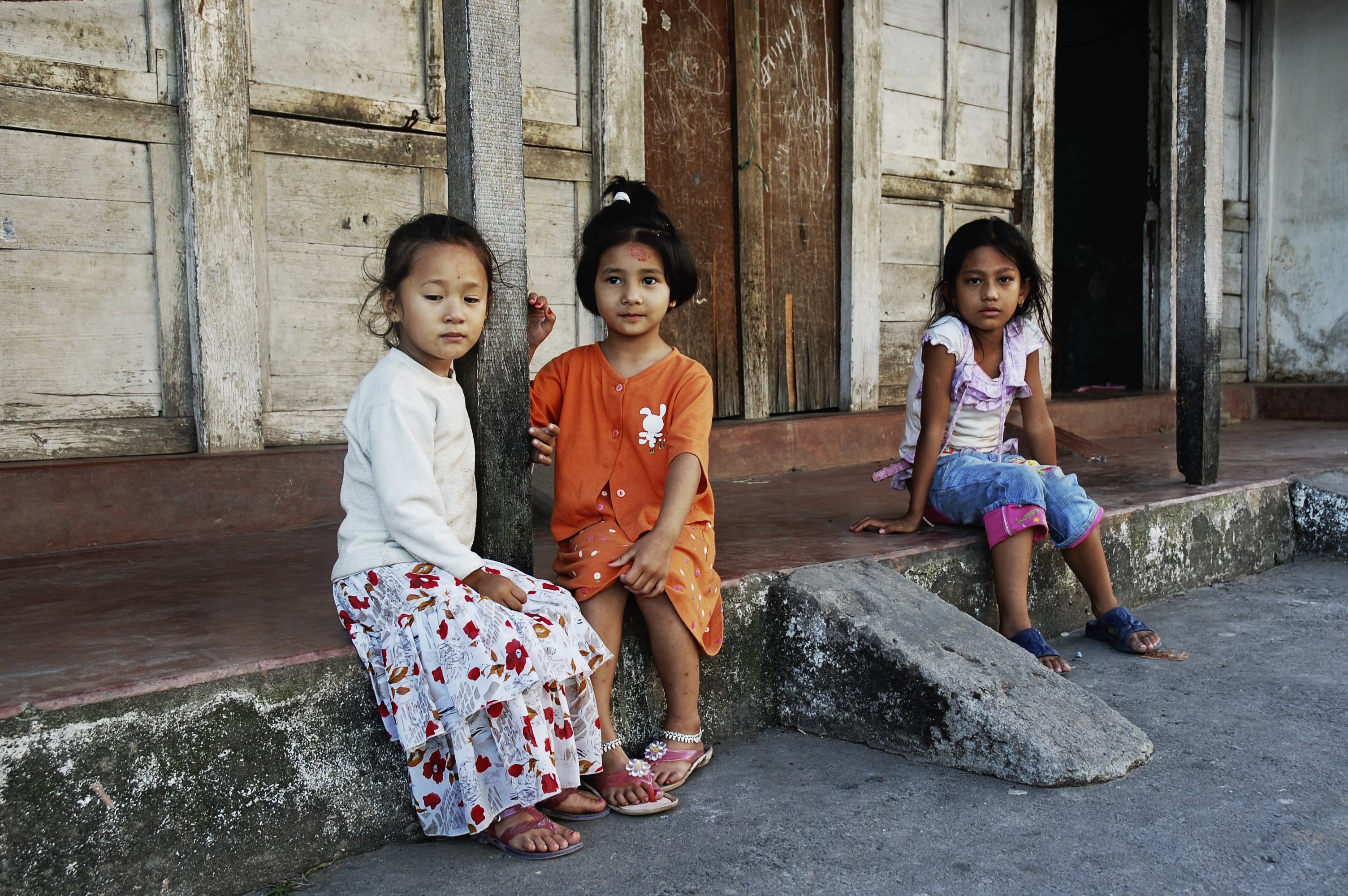 © ©MichalWloch
The use of unmanned aerial vehicles (commonly known as UAVs or drones) in the crisis relief effort may surprise some: their reputation as a major leap forward in defence and intelligence operations is by now well known, but recent developments have seen their deployment in a number of disaster zones recently. For example, the cyclone in Vanuatu in March 2015  caused such devastation that conventional search and rescue operations were limited.
Into the breach stepped the Humanitarian UAV Network, an organisation supported by Meier and others working in the field. Working closely with the Australian Defence Force and the local authorities, the UAV team set up its multi-rotor UAVs to fly over the affected areas.
Meier explains that the drones weren't simply reporting basic data back to base. Far from it, in fact.

"Oblique imagery [captured from UAVs] has been identified as more useful, though the multi-angle imagery also adds a new dimension of complexity, as we experienced first-hand during the World Bank's UAV response to Cyclone Pam in Vanuatu,"  wrote Meier, on his blog in the wake of the mission.
Typically, in the wake of an earthquake or typhoon or other natural disaster, local authorities (often in collaboration with international bodies like the Red Cross or UN) will carry out a detailed assessment of the damage caused.
 

"The ultimate goal of these assessments is to measure the impact of disasters on the society, economy and environment of the affected country or region," writes Meier.
"This includes assessing the damage caused to building infrastructure, for example. These assessment surveys are generally carried out in person – that is, on foot and/or by driving around an affected area. This is a very time-consuming process with very variable results in terms of data quality."
In addition, most of the assessments are done at ground level – meaning that the data gathered is only partial and cannot give a full view of the damage caused and potential hazards.
Thales Foundation: making a difference
The Thales Foundation, established in 2015, was created as an incubator for innovative projects to support education efforts around the world and to offer help during humanitarian crises.
The Foundation supports programmes related to science teaching and classroom innovation around the world, and has already launched a series of initiatives from Cambodia to Haiti and Mali. Each one endeavours to encourage children's interest, curiosity and capacity to learn about science. The Foundation also focuses on disaster preparedness to help anticipate natural disasters and environmental emergencies and to help humanitarian organisations respond effectively in emergency situations.
Various skills and technologies, from IT engineering to satellite imaging, are incredibly useful to these efforts. And since 74 per cent of Thales employees are engineers or have an equivalent level of education and qualification, that represents a great amount of skill and innovation to draw upon. The Foundation is based on three core principles:
Social innovation: helping to develop and implement new products, services, models or methods that meet social needs and create new relationships and interactions within the community.
Collective intelligence: combining the expertise of community organisations and Thales employees.
International replicability: potentially serving as a model for similar projects in other cities and other countries.
Find out more about the Thales Foundation at foundation.thalesgroup.com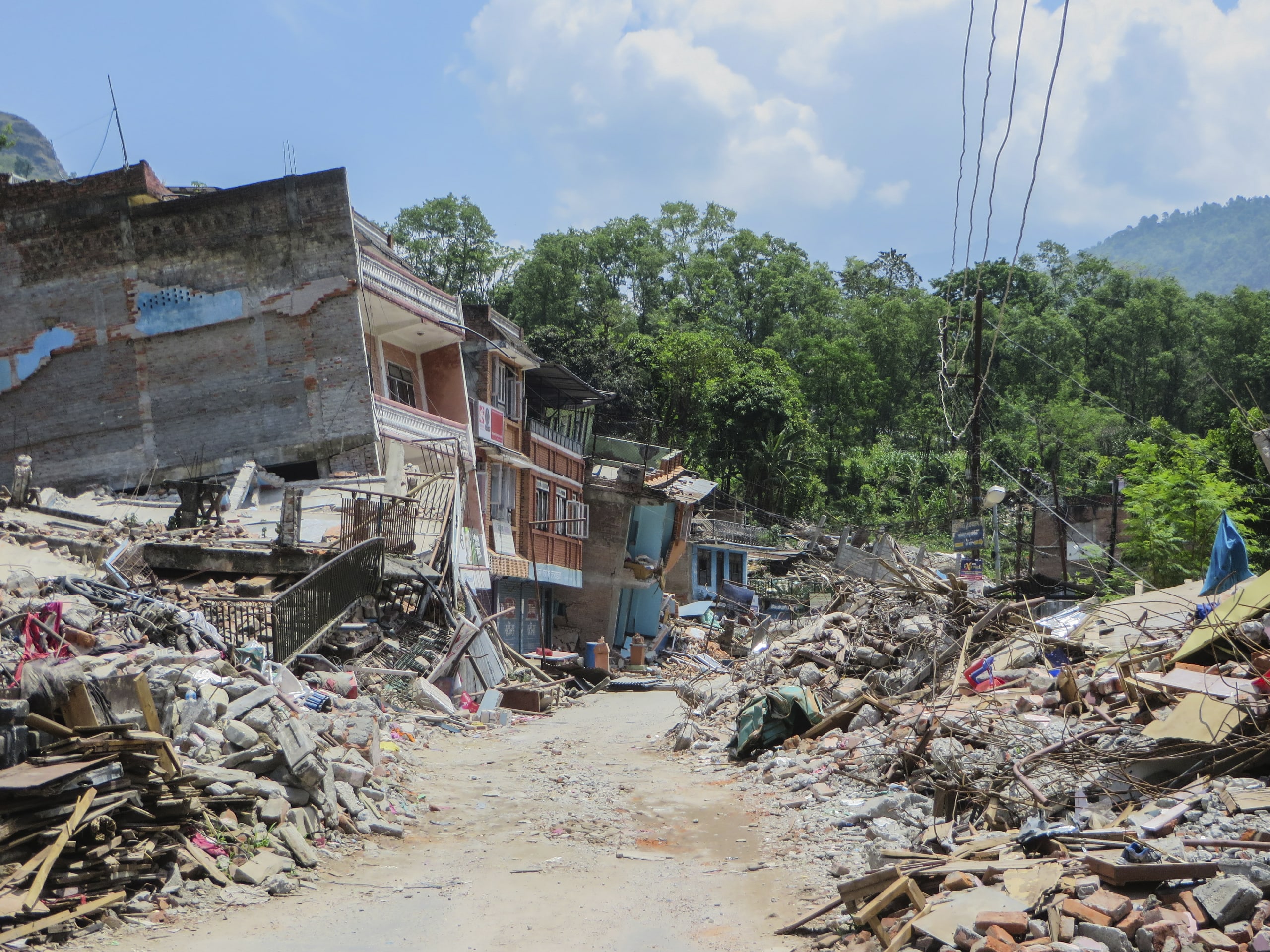 © ©weaver1234
To that end, Meier and his colleague Jorge Fernandez Galaretta have been exploring the use of 3D "point clouds" (3D models derived from high resolution aerial imagery) to help authorities assess disaster damage. Multiple software solutions like Pix4D and PhotoScan can already be used to construct detailed point clouds from high-resolution 2D aerial imagery (both nadir and oblique).
"These exceed standard LiDAR point clouds in terms of detail, especially at façades, and provide a rich geometric environment that favours the identification of more subtle damage features, such as inclined walls, that otherwise would not be visible, and that in combination with detailed façade and roof imagery have not been studied yet." 
There is still work to be done on this type of approach. More research is needed to extract damage indicators automatically from point clouds, and combine those with spectral and pattern indicators of damage, as well as coupling that with a rounded engineering understanding of the significance of connected or occluded damage indicators in order to understand the overall structural integrity of a building. But the signs so far are extremely hopeful.
Meanwhile, several large technology firms have augmented the work of NGOs by setting up their own disaster response teams. Microsoft, for example, has been especially active in this area. In the wake of Philippines Typhoon Haiyan in 2013, Microsoft collaborated with others in the technology industry to deploy TV White Space radios in the Philippines to enable Internet connectivity for affected citizens. The company also played a key role in the deployment of three emergency.lu connectivity kits with Skype low bandwidth, enabling communications for 5,000 humanitarian aid workers. There is also talk of developing handheld sensors to drop onto affected areas for locals to pick up and record air quality, temperature and so on, in real time.
Then there is IBM, which developed Sahana, a free, open source disaster management system that can be used to track everything from victim identification to refugee camps, relief organisations and donations of relief goods. According to the company, Sahana is "an active and evolving open source project, promoted by IBM as a strategic part of disaster response efforts in developing regions".
 
How far can technology – drones, bespoke software packages and the like – really go in helping co-ordinate better responses in the midst of chaos and destruction? According to Meier, it's only our imagination holding us back.
 
 "If I had asked people what they wanted, they would have said faster horses" Meier believes the technology already exists, it just needs imagination to use it.
"It isn't perfect, but we don't need perfection in disaster response, we need good enough," Meier writes. "So when we as humanitarian UAV teams go into the next post-disaster deployment and ask what help they need, they may say 'faster horses' because they're not (yet) familiar with what's really possible with the imagery processing solutions available today."
To find out more about Patrick Meier, iRevolutions and his book Digital Humanitarians, visit:
irevolution.org
The use of technology in humanitarian efforts is on the rise around the world, making a significant difference.
While basics such as contact with disaster victims and evacuation efforts ar fundamental, technology can go even farther.
Technology firms are getting behind NGOs to offer their support and new approaches to their work on the frontlines.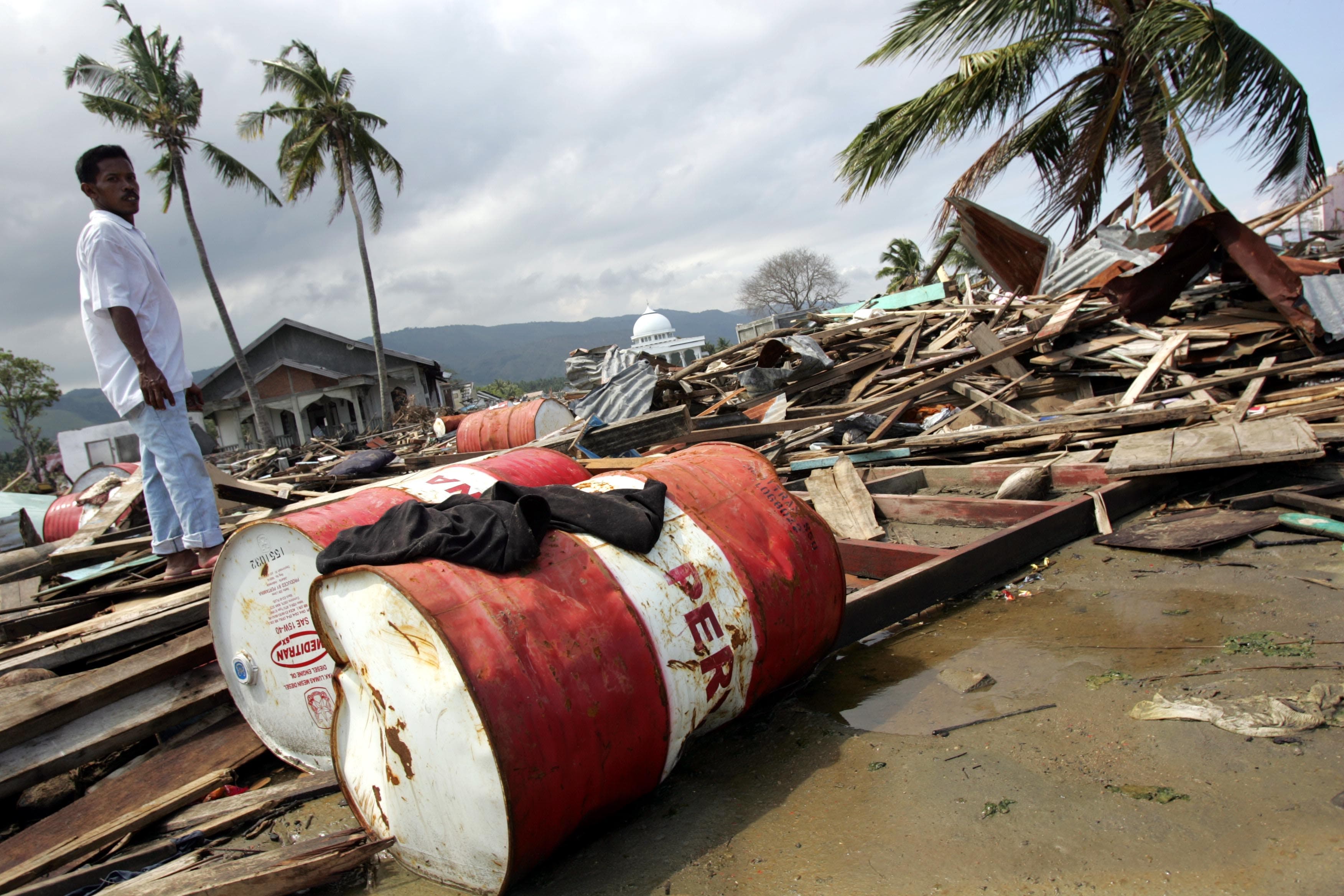 © ©EdStock