This article was written by John Coutts and published in the Innovations magazine #5.

---
Connecting cars to data networks promises to revolutionise road travel. But could it bring new dangers as well?
If the car you drive isn't connected yet, chances are it soon will be. Technology analysts Gartner claim that one in every five cars – a quarter of a billion vehicles – will have some form of wireless network connection by 2020.
 
Connected cars are now one of the fastest growing manifestations of the Internet of Things (IoT). The fusion of cars, communications and data promises dramatic improvements in safety, journey times and environmental performance – paving the way for smart cities, intelligent transport systems and ultimately, driverless vehicles.
 
As with any disruptive technology, separating the hype from the reality is not always easy. Pivotal questions include how connectivity should be provided for connected cars and who should provide it. This is a commercially complex area, particularly for car makers.
 
"In the market right now, you're talking about using narrowband connectivity for non-critical systems like phone calls and radio, and that's about it," says Joel Grundy, head of strategic growth opportunities in research, technical and innovation (RTI) at Thales.
 Currently, built-in connected car services – such as navigation tools and stolen vehicle tracking – depend on a mobile internet connection. This is exactly the same type of connection already being used by smartphones.
 
But the mobile internet is too slow for the safety critical applications envisaged for the near future, such as collision warnings and traffic control. These depend on cars "talking" to other vehicles and infrastructure in real time. Short-range wireless data transceivers would be
used to provide lightning-fast vehicle-to-vehicle (V2V) and vehicle-to-infrastructure (V2I) communications.
 
While the car industry and government agencies are actively pursuing this technology, the costs and complexity of implementation mean that V2V and V2I are not expected to enter the mainstream for at least five years.
"What's interesting is the immaturity of car connectivity," observes Grundy. "If you compare cars to aircraft, for example, there's a huge capability gap. An aircraft has multiple sets of communications systems: satcoms, radio with high levels of redundancy, cellular, data streaming and voice streaming. It's a rich picture of connectivity. That's not the case with cars."
The lack of a stable business model for connectivity further complicates matters. For car makers, the prize is capturing recurring revenues through connectivity built-in to vehicles. Car buyers, though, are reluctant to be tied to manufacturers in this way. This is forcing car makers to make provision for "bring your own device" (BYOD) connectivity, with in-car systems piggybacking off of users' smartphones.
If you drive a car with a collision avoidance system, there's a good chance Thales is helping to make your journeys safer. Radar components at the heart of crash avoidance systems are designed and manufactured by United Monolithic Semiconductors, a Thales joint venture.
 
Thales is also a leader in LIDAR, a scanning technology that allows computers to "see". LIDAR is expected to become widespread with the advent of driverless cars.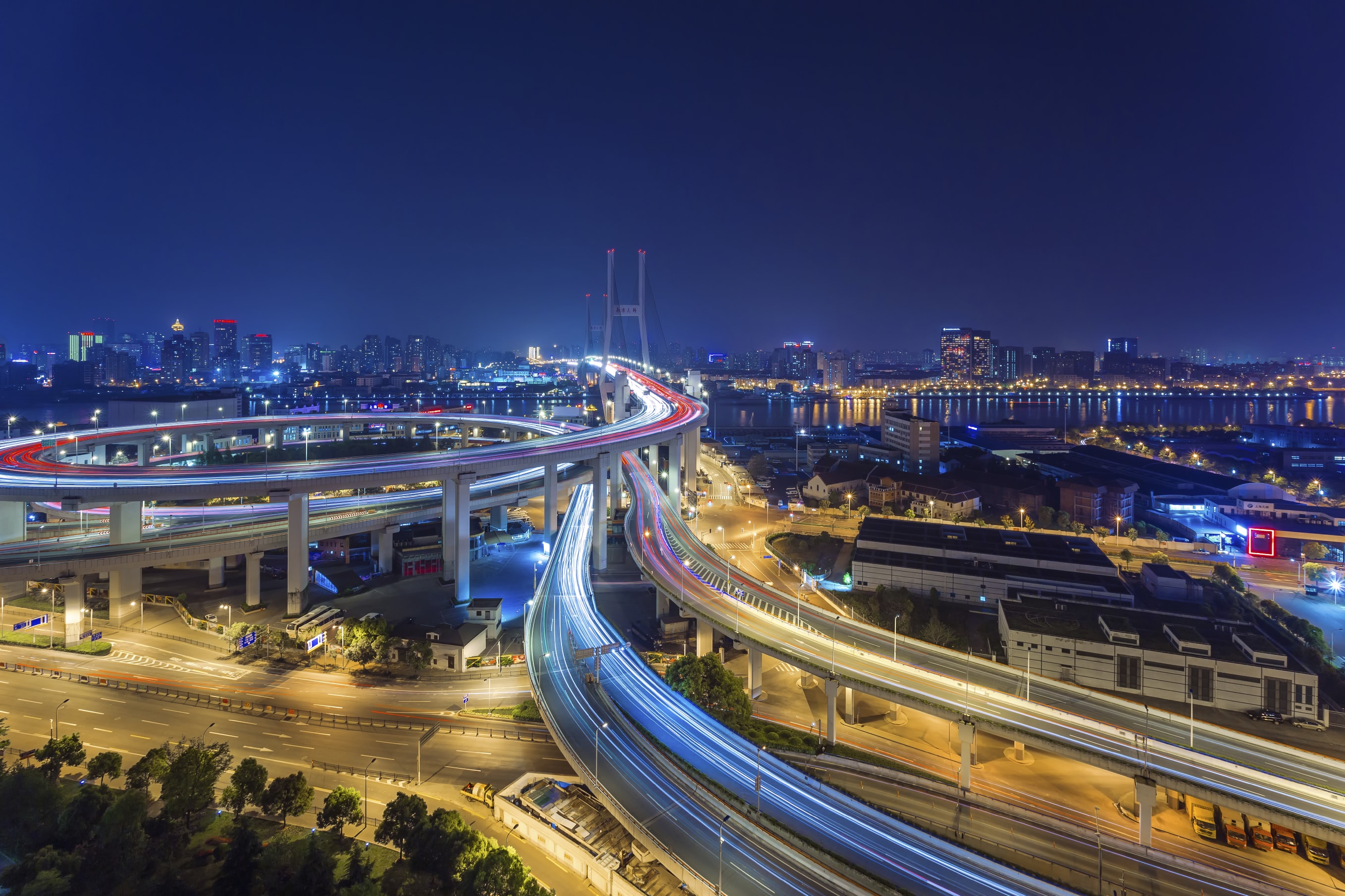 © ©Eugeneonline
Managing the risks
Connecting cars to external data networks introduces risks as well as complexity. Wireless communication links are a potential attack vector for hackers – a point underlined by several widely-publicised vehicle hacks in 2015.
 
Two factors put modern vehicles at particular risk. First, a growing number of cars have semi-autonomous functions such as parking assistance, lane monitoring and automatic braking. These allow a computer, rather than the driver, to take control of vital tasks such as steering and braking.
 
The second – bigger – problem is that electronic systems in cars are either poorly secured, or not secured at all. The risk is amplified by fragmentation: computational power in cars is seldom centralised; instead, individual functions – from instrumentation to braking – are governed by separate control modules. Modern vehicles may contain up to 70 such modules, along with millions of lines of code.
 
Against this background, car makers are working to centralise functions on fewer computers. But this creates its own challenges. How do you ensure safety if vital functions – such as braking – share the same computer hardware as non-vital ones like infotainment?
 
To answer this question, car makers have turned to the aerospace industry, which has already tackled the problem of fragmentation by adopting a solution known as Integrated Modular Avionics. This works by separating individual applications from each other by partitioning, an approach that makes it possible to run different types of software together, safely, on the same hardware.
 
Sysgo, a Thales subsidiary based in Germany, is a pioneer in this field. The company specialises in embedded operating systems and its PikeOS solution is already proven in the safety-critical aerospace and defence markets. It's about to make its debut on the roads: PikeOS is being adopted by Continental and Magna – leading motor industry suppliers – and is expected to start appearing in vehicles from 2017.
 
"What we are doing for cars is exactly what we did in avionics 15 years ago," says Knut Degen, CEO of Sysgo. "The increasing number of software applications and assistance systems means that automotive electronics require similar system architectures to those used in aviation. PikeOS is a hypervisor that can host various software packages in individual partitions and control communication and data flow between the applications and the hardware."
 
As well as enabling the secure and rational use of a vehicle's internal computing resources, PikeOS provides a defence against external threats:
"For the connected car, security depends on being able to separate communications with the outside world from the inside electronics," says Degen. "Such an architecture will be mandatory for autonomous vehicles."
A connected car is generally considered one in which mobile communications, hardware, software and a means of displaying information to the driver are included at the time of manufacture. Connectivity is typically provided via a built-in SIM package. Connected cars include a range of telematics functions designed to improve safety, comfort and efficiency. These include GPS-based automated journey planning with congestion warnings, stolen vehicle tracking, maintenance scheduling and remote access features such as vehicle unlocking. Automatic accident notification, which makes an SOS call in the event of a crash, will be mandatory for all new cars under the EU's eCall programme from 2018.
 
In the future, the rise of V2V and V2I technology is expected to revolutionise road travel, with a range of active safety features that includes advanced crash avoidance.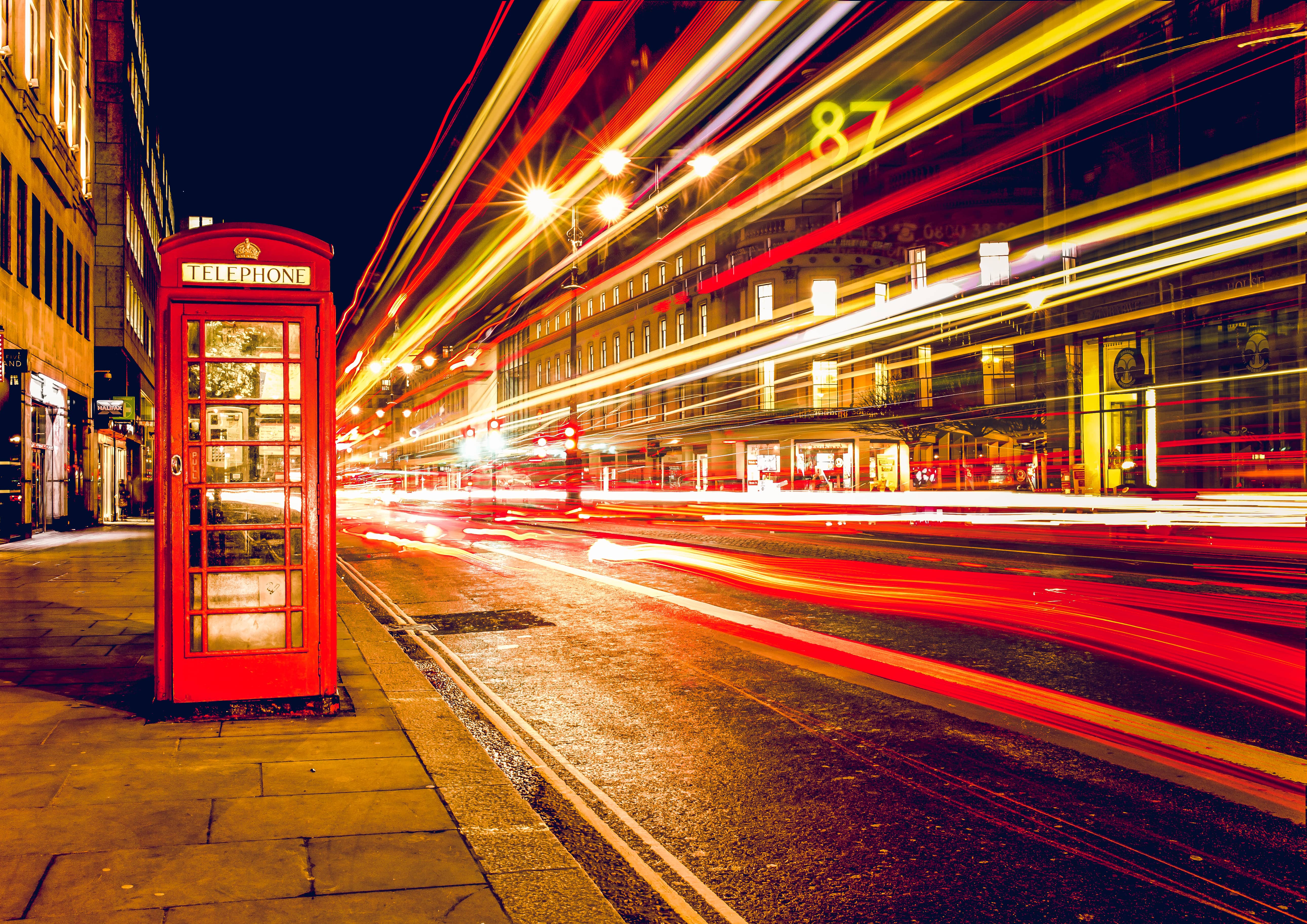 © ©negativespace.co
The road to autonomy
The rise of autonomous – driverless – cars is likely to intensify the focus on the role played by communications. Not only how those communications are secured, but also their purpose: if autonomous vehicles become widespread, the impetus for external monitoring, even external control, is likely to grow.
One of the factors shaping the debate is the question of liability. Deciding who's at fault when things go wrong has long been a legal minefield and it is likely to become far more complex. This point was underlined late last year when California's regulators announced that – for the time being – self-driving cars will still need a driver.
More recently, however, the US National Highway Traffic Safety Administration has acknowledged that a computer can be identified as the driver – at least in the case of Google's self-driving car.
 
The way risk is allocated will shape the evolution of vehicle autonomy believes Grundy: "There are different implications for infrastructure control versus complete autonomy. If the world concludes that liability rests with the manufacturer, then car makers are going to bring as much assurance into cars as possible," he says.
"On the other hand, if governments decide there are areas of risk that need to be collectivised, then the ownership of the information that allows the car to make sensible decisions may rest with an infrastructure provider – the equivalent of air traffic control or rail signalling."
Whatever model becomes dominant, cloud services and back end systems are likely to play an increasingly important role. This is already happening: functions such as theft tracking and pay-as-you-drive insurance already rely on the cloud. It's easy to imagine a world in which data communications and remote data processing play a much bigger part in influencing vehicle behaviour.
"Connected car infrastructure is an arena where Thales' security technologies will be a good fit because there are close connections with areas in which the company has relevant expertise," emphasises Bertrand Demotes-Mainard, vice-president of hardware technologies at Thales.
One of these areas is safety-critical systems for aerospace and rail. Another is transaction security – Thales' systems guarantee the security of some 100 million financial transactions per day. The ability to operate securely and at scale is a differentiator, says Demotes-Mainard:
"You need to be able to guarantee that what you do in back-end systems and in the cloud is safe, and that you can rely on it." Thales is consolidating its leadership in data security – a point underlined by the company's US$400 million acquisition of San Jose-based Vormetric, a leading provider of data protection solutions in physical, virtual and cloud infrastructure.
The development of V2I communications using high-speed wireless opens up the prospect of connected roads, with traffic and wayside systems seamlessly exchanging data about road conditions in the vicinity of vehicles. This makes it possible to warn drivers about hazards before they come in to view.
An example is providing vehicles with access to live traffic signal data known as signal phase and timing information.
As well as saving fuel and improving traffic flow – imagine sailing through the city on a wave of green lights – this could lead to a reduction in the number of accidents at intersections by providing advanced warnings about upcoming red lights.
 
Information about roadworks, data from variable messaging signs and early warnings of lane closures could all be relayed via V2I links. One of the attractions of V2I is that, in many cases, it provides a way to re-use data that is already being produced. V2I is part of the wider concept of cooperative intelligent transport systems in which vehicles communicate both with each other (V2V) and with infrastructure. The term V2X is used to describe this combination.
 
Although V2I is being widely piloted, obstacles remain. One is that vehicles are not yet equipped with the fast 802.11p wireless links that would be required for direct delivery of safety-related data, such as the status of traffic lights. Roadside equipment will need modification to handle data transmissions. And data security will also need to be addressed and questions of potential liability considered: if safety-related data relayed to your vehicle is wrong and you end up in an accident, who's responsible?
 
If these questions can be answered and the right technology found, we could find ourselves living in a driverless, traffic-free world sooner than we expect.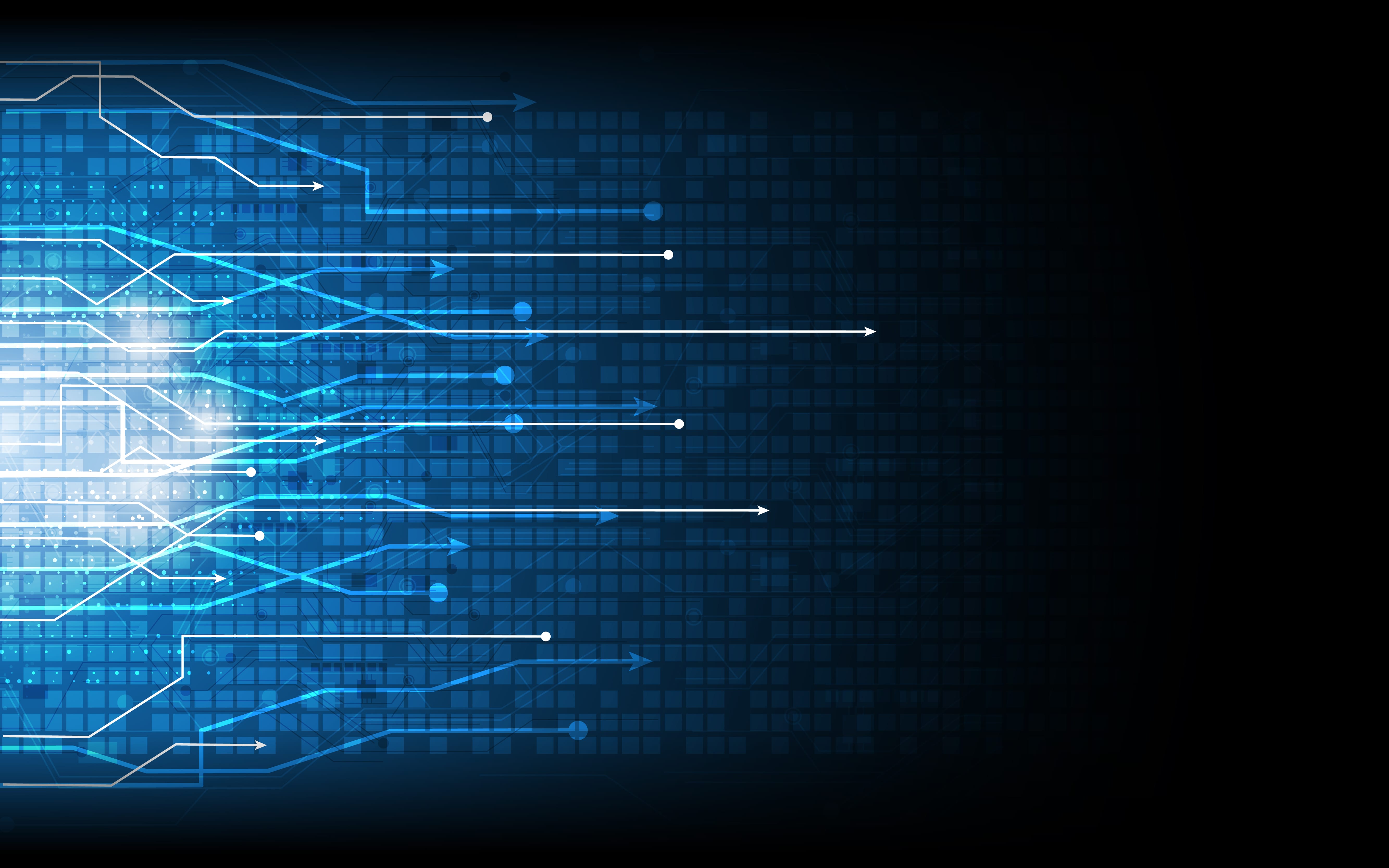 © ©Pixtum
Are we nearly there yet?
While the shift towards autonomy is beginning to gain momentum, hurdles remain. Public attitudes are one of them. Cars have long been tied to deeply-held notions of identity, freedom and independence. By handing the steering wheel to computers, some of that freedom is sacrificed.
 
However, there is evidence that attitudes towards car ownership are changing. The rise of car clubs in cities and the success of taxi apps such as Uber and Hailo underline a willingness to see cars in a new light. There are also signs that the century-long love affair with the car may be losing its sparkle: research in the UK and the US suggests that young people, men in particular, are driving less. 
 
Driverless technology has the potential to optimise the use of roads and transform safety. But ultimately, believes Grundy, the battle for hearts and minds could be won by the extent to which autonomy expands personal mobility. Currently, those who need cars most – including the young, the old and people with medical conditions – often have least access.

"This isn't just about being able to come back from a night out in a car that drives itself – it's about the potential to give some basic human dignities and freedoms to people who have never been able to take advantage of personal transport," says Grundy. "I think that's an incredibly powerful story."
Automotive technology isn't just about driving faster, it's about driving safer – and connectivity is redefining the landscape.
With one in five cars likely to have some wifi connectivity by 2020, it will become a fundamental part of driving.
From minimising traffic to self-driving cars, driving in the future could look very different from today.