This article was written by Patrick Mauté and published in the Innovations magazine #4.
---
Weather satellites have played a central role in improving the accuracy of meteorological forecasts –
and thus in the protection of goods and people –
for decades. As climate change and global warming became major concerns, the science of climatology took centre stage, with climatology satellites playing a pivotal role in its progress.
Along with telecommunications, meteorology has been one of the principal beneficiaries of the "satellite revolution" of the early 1970s. Having become more affordable and capable of carrying more sophisticated payloads over the decades, satellites in geostationary and low Earth polar orbits now continuously monitor the Earth, providing increasingly valuable and sophisticated information to meteorologists.
Modern satellites can now deliver to scientists and researchers imaging and atmosphere sounding data in the visible, infrared and microwave wavelengths.
Meteorology has benefited enormously from satellites. The effort to monitor global weather patterns and produce forecasts is coordinated on an international level through the World Weather Watch, a collaborative body that brings together meteorologists and scientists to exchange data and models in order to improve forecasts and better predict potentially hazardous weather systems.
At the European level, the development and use of meteorology satellites is led by Eumetsat, which designs each mission, exploits the satellites and disseminates their processed data to all European member states, in cooperation with the European Space Agency (ESA), which develops and launches the satellites.
At Eumetsat HQ in Darmstadt, Germany, terminals receive incoming data from satellites, allowing researchers to geolocate and process their information. Among the data sent is a range of geophysical indicators including wind velocity vectors, cloud top height, as well as sea surface temperature along with others. This data is then sent on to national meteorology centres, where they are used to prepare weather forecasts.
The European system includes geostationary satellites (Meteosat) – which provide permanent observation of Europe and Africa and are mainly used for "nowcasting" applications (short term weather predictions with particular focus on potentially dangerous, rapidly evolving weather phenomena) – and polar satellites (EPS), which are closer to the Earth and provide high value inputs to numerical models used for long term predictions, but with a much lower revisit rate.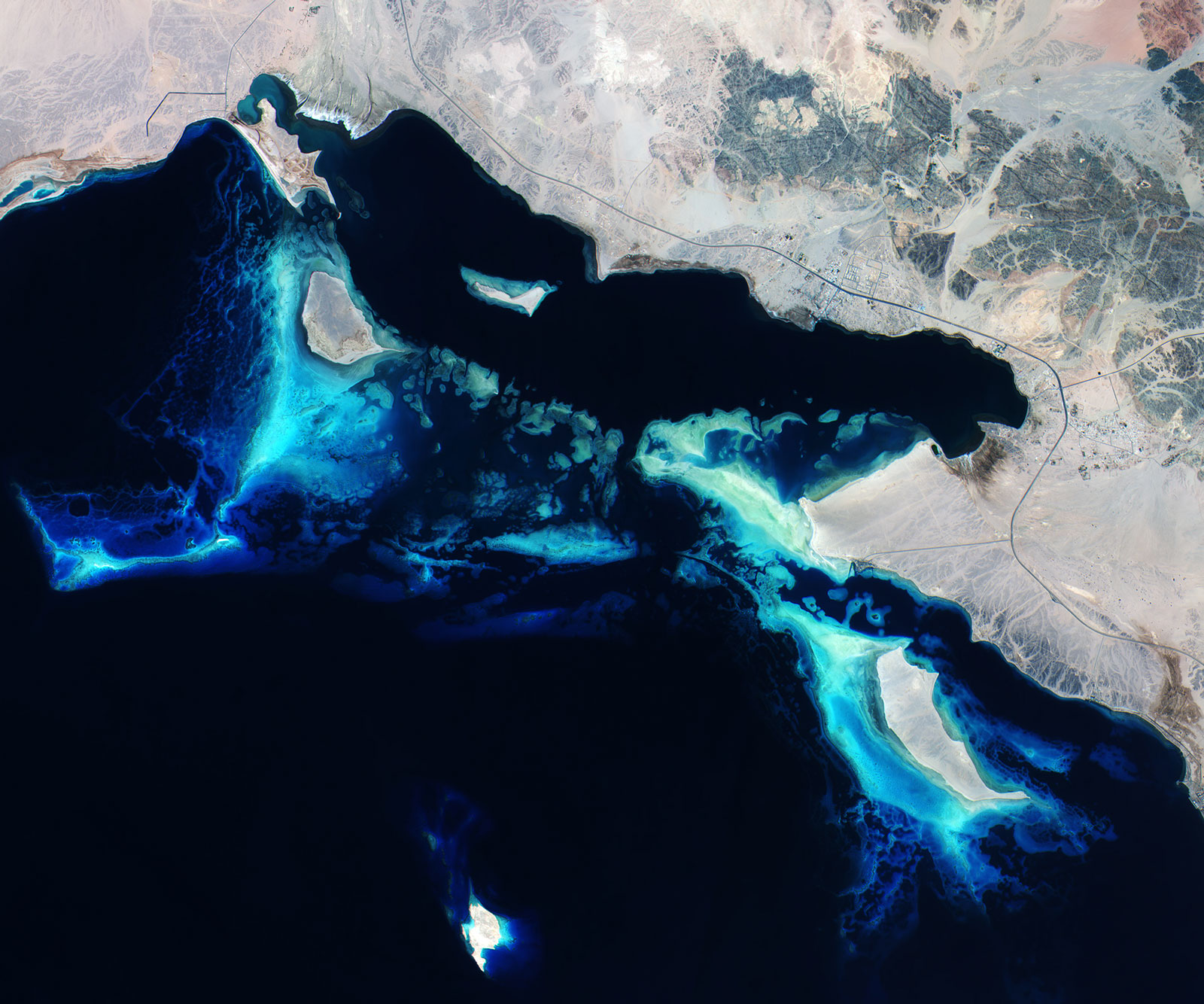 © Copernicus Sentinel data (2015)/ESA
Making a difference
Thales Alenia Space has served as a prime contractor on the three generations of Meteosat satellites produced since the 1970s, as well as prime contractor of the EPS Ground Segment and the infrared atmospheric sounding interferometer (IASI), the flagship payload instrument carried on board EPS satellites.
In particular, the performance of Meteosat Second Generation, which has been orbiting since the early 2000s, is an example of  Thales' expertise and is the standard all other members of the World Weather Watch are aiming to achieve by 2020.
Meteosat Third Generation – or MTG – is currently in development and will gather highly innovative data such as fast imaging multispectral imaging, and, for the first time in geostationary orbit, atmosphere sounding data. This will provide invaluable information about potentially dangerous and rapid phenomena like hurricanes and typhoons.
As an integral part of the low Earth orbit system, IASI (which has been included in all Eumetsat low Earth orbit satellites since 2006) has led to a huge breakthrough in numerical weather forecasting. Use of IASI has allowed researchers to significantly improve the time horizon of their forecasts. IASI is a sophisticated infrared Michelson interferometer, which provides high spectral resolution  information on the vertical structure of the atmospheric temperature and humidity, with unprecedented accuracy.
Space meteorology now plays a huge role in the global economy. The information it provides feeds into a range of areas, from security of goods and people, air and ground transport systems and infrastructure as well as energy and agricultural planning. 
 

Several comprehensive economic studies have shown that, for every euro invested in meteorological space systems, there is an economic benefit of more than €10 across the economy.
Clean SeaNet and Edisoft  
 
For over ten years, Edisoft (a Thales joint venture in Portugal) has developed  products and services relating to Earth observation via satellites, with a particular focus on ocean observation. Edisoft has been selected by the European Maritime Safety Agency as service provider of the CleanSeaNet programme, which provides EU member states with analysis of satellite images for monitoring and detecting illegal or accidental salting out of fuel in territorial waters. This is based on data received by the ground station of Santa Maria (Azores) from instruments on board satellites such as RADARSAT-2, and previously Envisat and RADARSAT-1. Sentinel 1, the first satellite of the Copernicus system, is due to be commissioned for this purpose soon.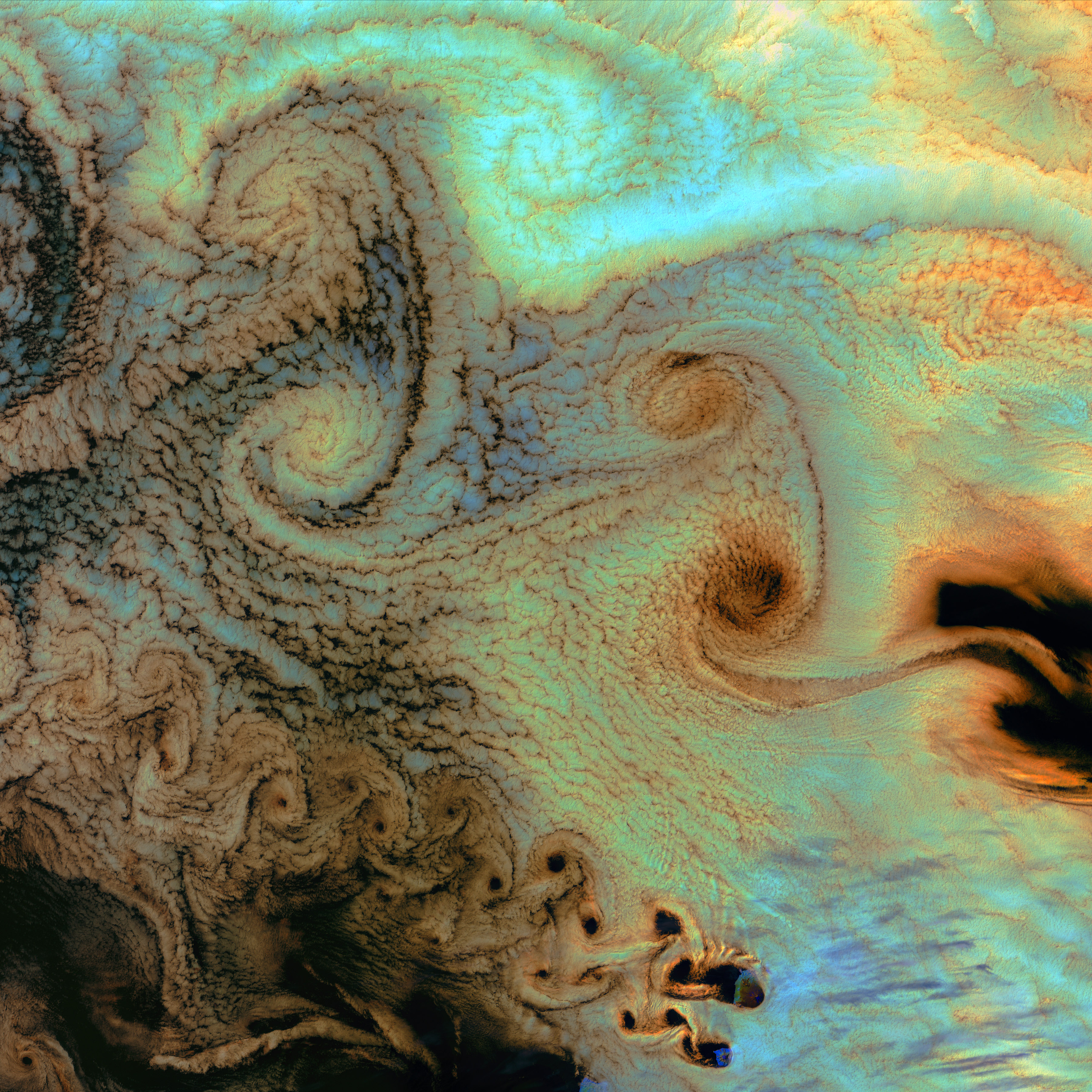 Climate change and impact
 
More recently, as concerns over climate change have grown more urgent, space agencies and industry have undertaken huge efforts to better monitor the Earth's environment and understand the underlying phenomena. Thales Alenia Space satellites are at the forefront of this effort, deploying cutting edge technologies and techniques to help scientists understand how the earth's climate is changing.
One of the main breakthroughs in climatology was provided by the Jason satellites, developed for CNES, the French space agency, as part of a cooperative programme with NASA. The Jason satellites fly a payload devoted to ultra-accurate Ocean altimetry, and as such have provided a wealth of information to climatology scientists. In particular, they have reported that the mean sea level has risen over the last 20 years (more than 3mm per year during the last decade, whereas it was estimated to be about 1.7mm per year on average over the last century).
In addition, Jason satellites have helped deliver exceptionally precise mapping of the main ocean currents – the Gulf Stream and EL Niño in particular – which have a major impact on climate evolution. These observations help scientist better understand the interactions between the oceans and our climate, and to build models to predict future evolutions.
The performance achieved by Thales Alenia Space in space altimetry is such that they are now acknowledged to be the undisputed leader in this domain, and their instruments are now deployed by all main space agencies across the world.
More recently, Thales Alenia Space also announced that it has been selected by the Centre National d'Etudes Spatiales (CNES) in France to build the Surface Water and Ocean Topography (SWOT) oceanographic satellite.
The SWOT project comprises both oceanography and hydrology elements. For oceanography, the satellite will provide measurements of ocean surface and wave height with higher resolution than previous Jason satellites. This data will then be used to analyse and understand the effects of coastal circulation on marine life, ecosystems, water quality and energy transfers. As a result scientists should gain more accurate models of the interactions between oceans and the atmosphere.
Meanwhile the hydrology mission will evaluate continental surface water, to study changes in water storage in humid zones, lakes and reservoirs, as well as flow rates in rivers.
For its part, ESA, in collaboration with the European Commission, has decided to tackle the issue of permanent earth environment monitoring by launching an extensive initiative called the Copernicus programme. Thanks to this permanent monitoring effort, the so called Copernicus "Sentinels", will help scientists measure the evolution of long term climate parameters, and to understand associated physical phenomena.
Once again, Thales Alenia Space is playing a vital role in the programme. Some of  the main achievements include:
Sentinel-1: the Copernicus flagship satellite for maritime surveillance.
Sentinel-3: devoted to operational oceanography, it flies a suite of ultra-accurate instruments suite for altimetry, ocean colour monitoring and sea surface temperature measurement.
Sentinel-6: will provide the continuity of service after JASON-3.
GOCE satellite: launched as part of the ESA Earth Explorers programme and has helped scientists measure local variations in the Earth's gravitational field, and thus ocean circulation, with an unprecedented level of accuracy. Its precision was such that it could have detected the impact of a new skyscraper on the Earth's gravitational field.
Last but not least, governments, space agencies and industry are already actively preparing for the future fight against global warming. France will shortly host the COP21, a United Nations Climate change conference.  This is intended to achieve a legally binding universal agreement on climate and to develop new tools in the effort to reduce greenhouse gases in the atmosphere.
Meanwhile, CNES is already developing an advanced satellite to accurately measure CO2 content in the atmosphere, which is the first step towards implementing a global CO2 control and compensation system. Of course Thales has been an active player in this project since its inception, running ambitious R&D programmes, as well as sponsoring scientists involved in the research effort. This will be our next challenge in the field of climatology and environment monitoring from space.
Satellites have played an increasingly important role in meteorology since the 1970s.
Space meteorology feeds into a range of areas from security of goods and people to air and ground transport systems and infrastructure as well as energy and agriculture.
Space agencies, governments and industry are using satellite data in the fight against global warming.
1970s Thales Alenia Space has served as a prime contractor on the three generations of Meteosat satellites produced since the 1970s.