ENGIE and Thales have signed a partnership to enhance the security of the energy Group's IT infrastructures. Thales will oversee the security of ENGIE's information system 24/7 for a period of five years.
The aim of this global partnership between ENGIE and Thales is to anticipate the evolution of cyber threats and thereby provide the energy Group with an optimally secure environment, particularly in the industrial field.  
Between smart grids, predictive maintenance, and the Internet of things, ENGIE is dealing with more and more flows of information. With With cyber threats growing (+51% in France and +38% around the world in 2015
[1]
), ENGIE and Thales have decided to combine their expertise into a global Security Operation Center (SOC) whose goal is to maintain the very highest capacity for preventing and responding to these threats.  
This monitoring center will be based in Elancourt (Yvelines, France) and on the ENGIE premises in Saint-Ouen (Seine-Saint-Denis, France).
ENGIE CEO Isabelle Kocher declared "I am very proud to sign this partnership with Thales, a group with a global reputation for its cyber security expertise. Digital technologies, which are a pillar of the current energy revolution, are a strategic priority for us. With the world changing so rapidly, it is essential to ensure the cyber security of our IT system."
Thales Chairman and CEO Patrice Caine added "Our organizations are currently undergoing a digital transformation, a major driver of growth and efficiency. We are proud to have signed this partnership with ENGIE, a perfect example of how Thales is taking action to ensure the security of the most critical corporate and industrial information systems."
The partnership reflects ENGIE's desire to accelerate its digital transformation, as does the creation in June of ENGIE Digital, a center providing tools and skills to support all of the Group's business units in their own change. 
 
Digital technologies are central to ENGIE's 3-year transformation plan, with the Group aiming to reshape its portfolio by focusing on its three métiers: low-carbon electricity production, energy infrastructures, and integrated solutions for its customers (residential, business, and public agency). To do this, the Group has launched a €15 billion portfolio rotation program and €22 billion in investments. ENGIE is also planning to allocate €1.5 billion over 3 years in new businesses and digital technologies.
 
As a trusted partner, Thales supports its customers in their digital transformation and ensures that their IT assets are secure throughout their entire life cycle, from analyzing cyber threats to maintaining secure conditions, including developing strategies to anticipate, supervise, and defend against a constantly changing cyber threats. More than 30 global organizations and large corporations trust Thales to protect their critical data and information systems.
 
 
About ENGIE
ENGIE develops its businesses (power, natural gas, energy services) around a model based on responsible growth to take on the major challenges of energy's transition to a low-carbon economy: access to sustainable energy, climate-change mitigation and adaptation and the rational use of resources. The Group provides individuals, cities and businesses with
highly efficient and innovative solutions largely based on its expertise in four key sectors: renewable energy, energy efficiency, liquefied natural gas and digital technology. ENGIE employs 154,950 people worldwide and achieved revenues of €69.9 billion in 2015. The Group is listed on the Paris and Brussels stock exchanges (ENGI) and is represented in the main international indices: CAC 40, BEL 20, DJ Euro Stoxx 50, Euronext 100, FTSE Eurotop 100, MSCI Europe, DJSI World, DJSI Europe and Euronext Vigeo (World 120, Eurozone 120, Europe 120 and France 20)
---
[1]
Number of attacks reported in 2015. Source: PwC Audit Services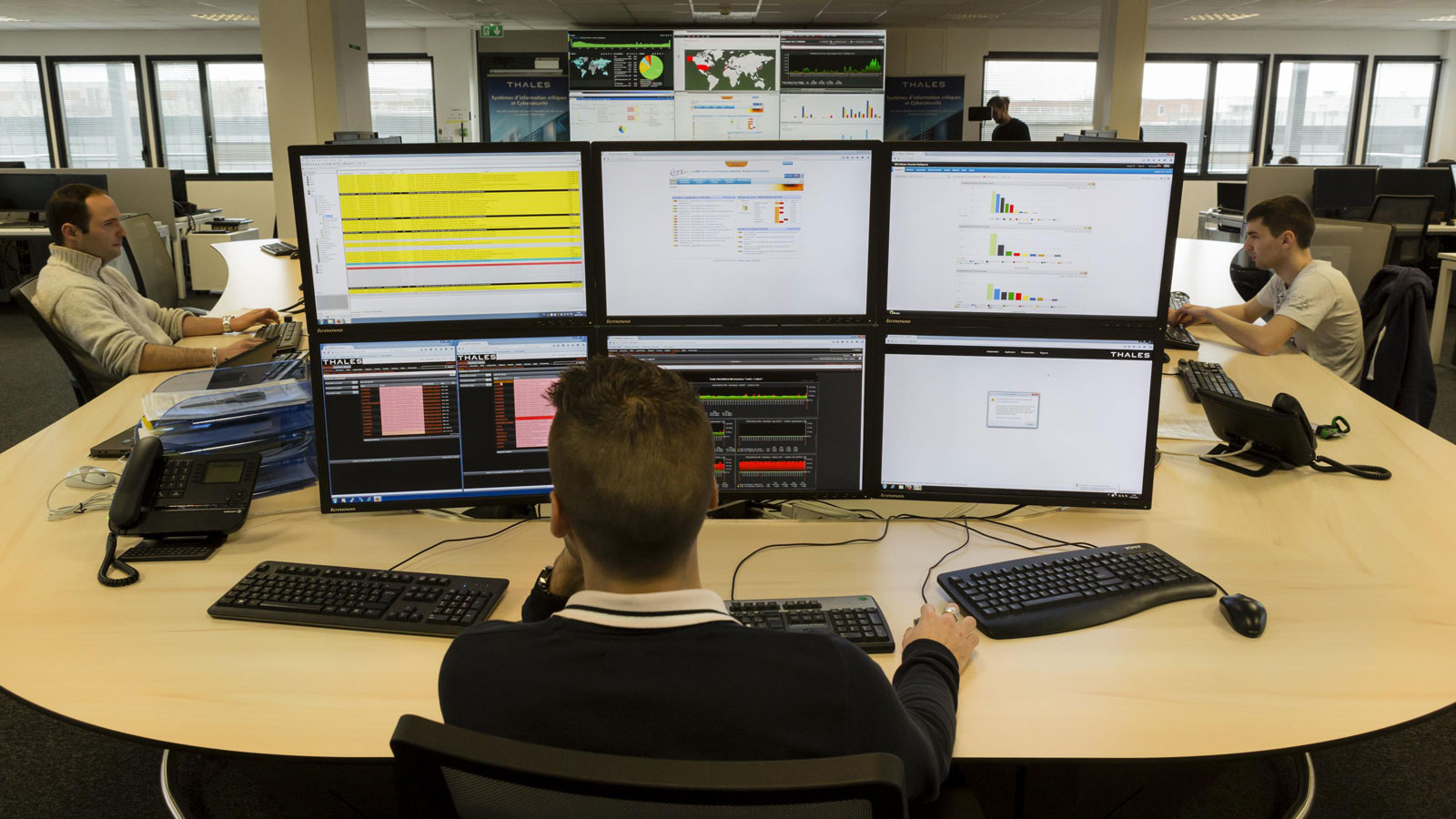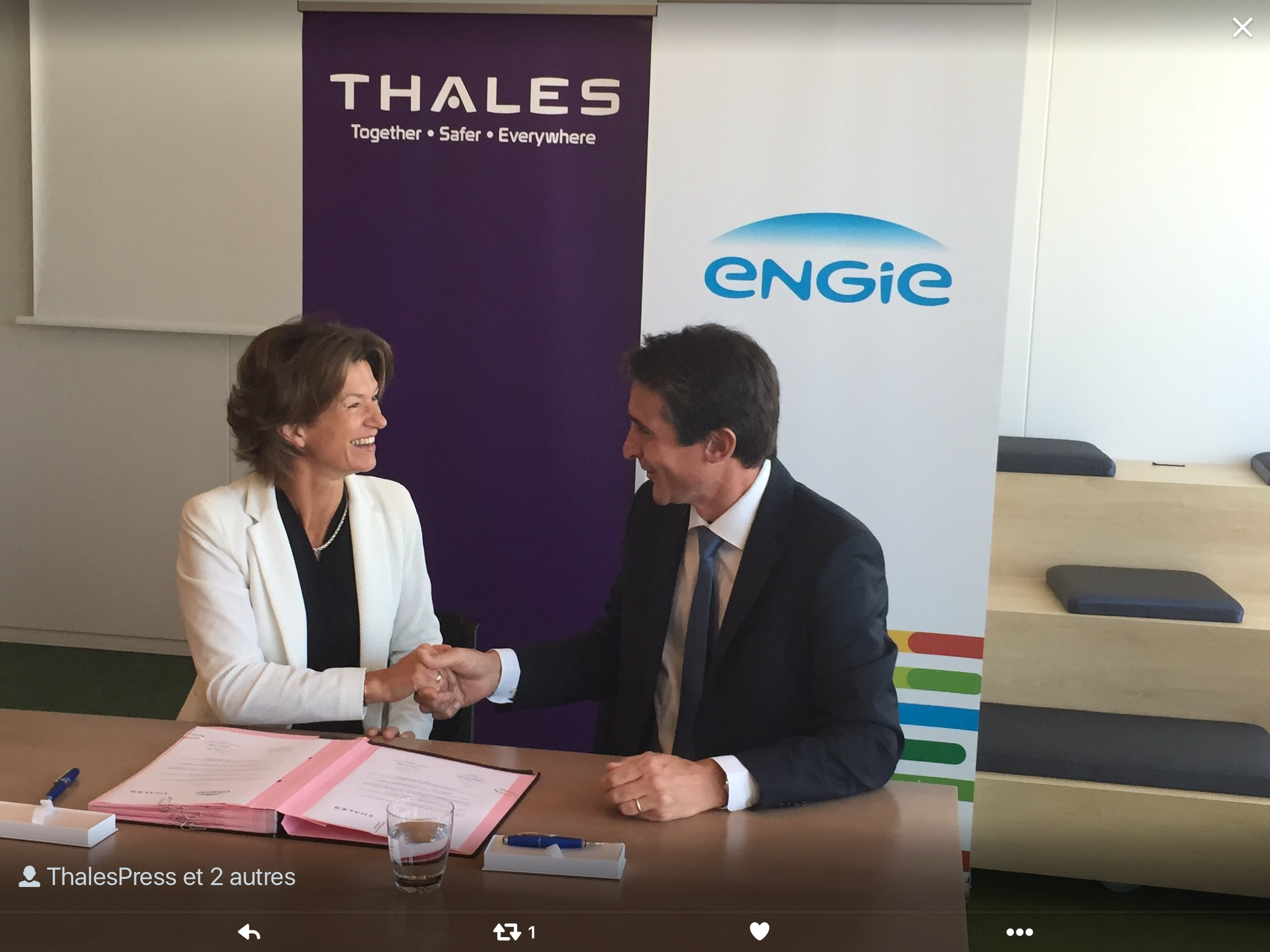 Contact
ENGIE investor relations contact
+33 (0)1 44 22 66 29
ir@engie.com