Thales Alenia Space @ LAAD 2019
Thales Alenia Space will be at the LAAD international defense and security exhibition in Rio de Janeiro, April 2 to 5. LAAD is a key meeting point for companies from Brazil and around the world specializing in technologies, equipment and services for armed forces, special forces, homeland security and government agencies. The French-Italian company will be showcasing its Telecommunications and Earth Observation solutions, along with its latest technological innovations, such as StratobusTM. The event is also a perfect opportunity to review all the joint achievements by Brazil and Thales Alenia Space.
Thales Alenia Space and Brazil: close industrial cooperation
In 2013, along with the contract for the SGDC-1 dual (civil/military) telecom satellite for Visiona, the Brazilian space agency and Thales Alenia Space also signed a Memorandum of Understanding for an ambitious technology transfer plan. The MoU is designed to help Brazil develop its own space industry.
What are the results so far in this win-win partnership with Brazil?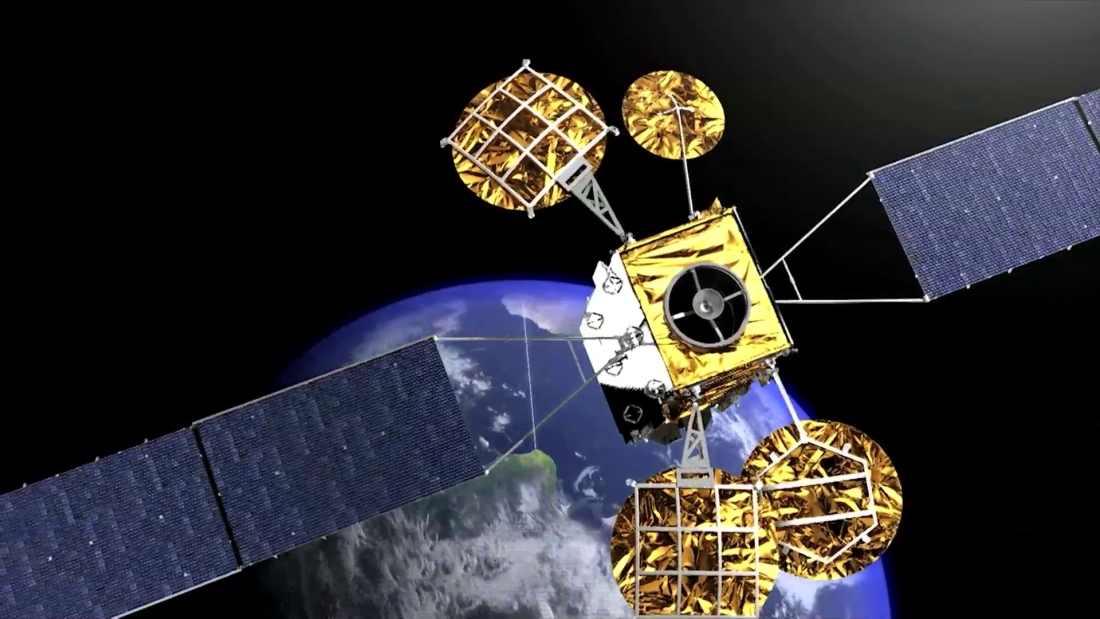 The SGDC-1 satellite was delivered to Visiona on time and was successfully launched by Arianespace in 2017.
Thales Alenia Space is now based at the San José dos Campos technology park in Brazil, bringing it closer to local customers and partners.
Over 40 Brazilian engineers were trained in the full range of space engineering techniques and then joined the Thales Alenia Space teams on the SGDC program.
An aluminum battery support panel was produced by Brazilian company CENIC for use on the SGDC satellite.
Thales Alenia Space has completed skills and technology transfers in satellite propulsion, structures, thermal control, electrical power and TCR (telemetry, command and ranging) subsystems, in line with the company's commitments under the SGDC program.
Telecom and Earth observation solutions in the spotlight at LAAD
A new cutting-edge approach to telecoms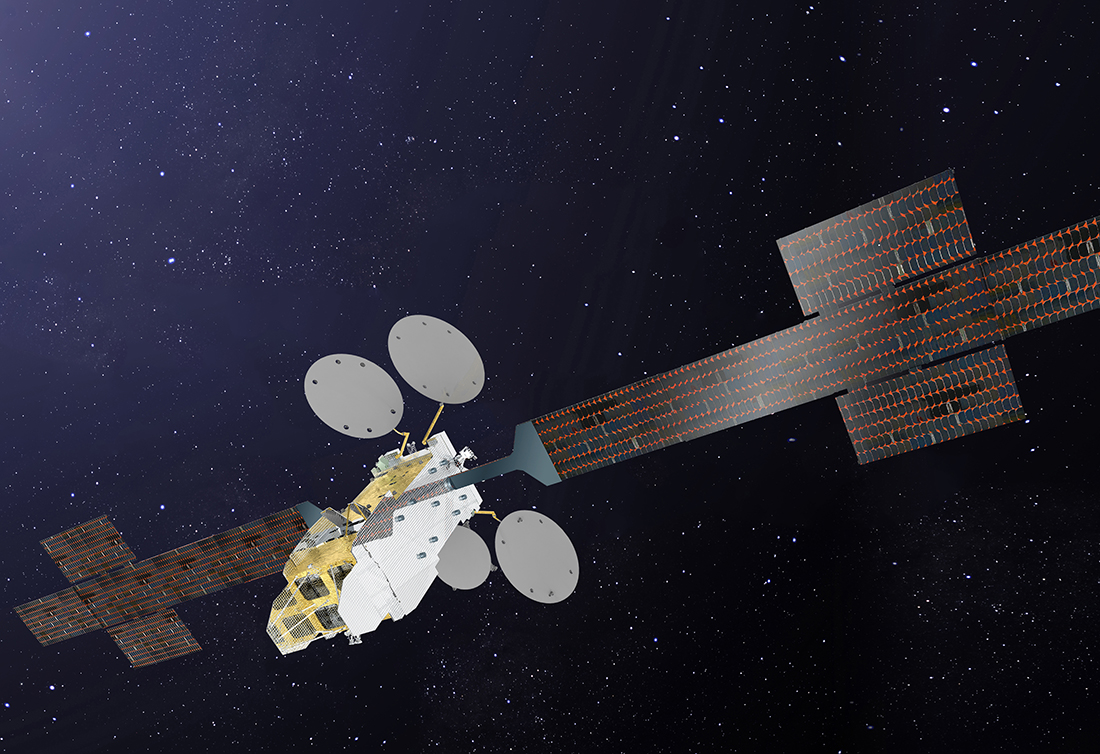 Thales Alenia Space has identified the best solutions that meet Brazil's needs for space telecommunications systems. Satellite systems, especially the latest digital models, are clearly the best way to address the requirements of the fast-changing and highly competitive telecom market. New markets are also emerging, especially aeronautical and maritime communications, driving a boom in connectivity requirements. The VHTS [very high throughput satellite] solution spearheaded by Thales Alenia Space is digital and therefore offers tremendous agility. This type of system was first developed for military telecom applications and was more recently transitioned to the commercial market. Digital VHTS systems combine high capacity, agility and competitiveness. Because of their flexibility, they allow operators to adapt distribution across their coverage zone at any time. In other words, this type of payload addresses the changing needs of operators throughout a typical satcom mission.
New Earth observation solutions unveiled
Focus on our new submetric optical observation solutions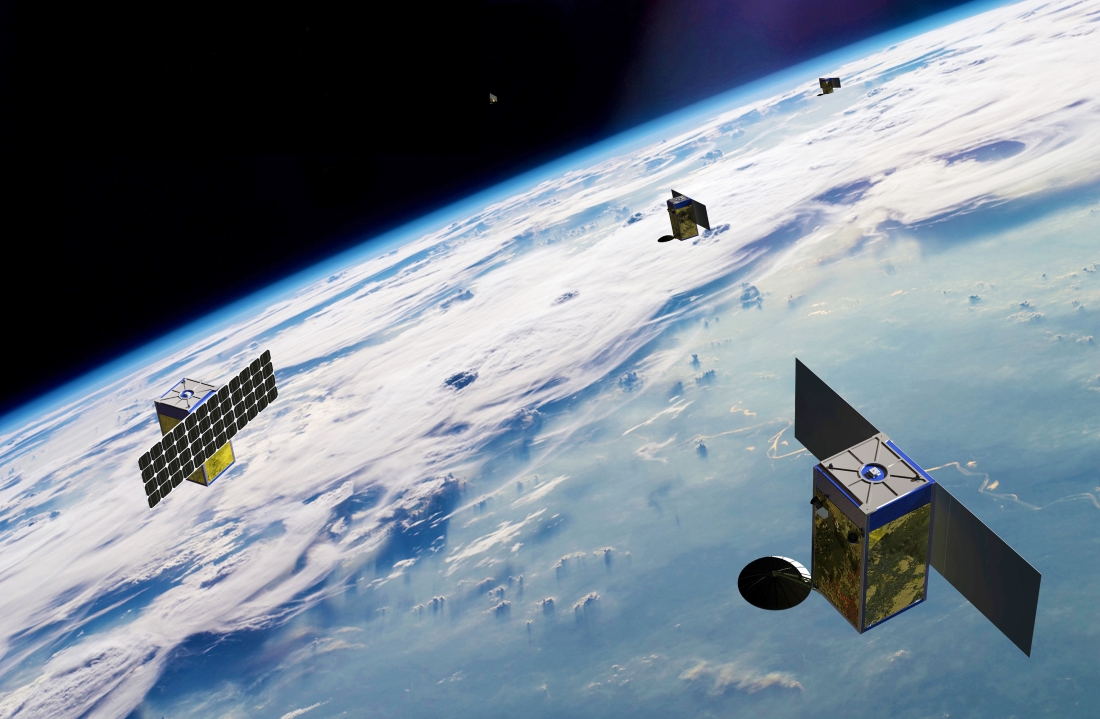 Thales Alenia Space and Seattle-based startup Spaceflight Industries have recently opened the new facilities of LeoStella LCC, an industrial joint venture also in Seattle. LeoStella will build satellites for the BlackSky constellation, which will comprise 60 high-resolution optical observation satellites to offer a revisit time of less than one hour. By capitalizing on this new expertise and our new base in the United States, Thales Alenia Space is able to offer an ideal solution for Brazil's Carponis program and meet the country's new requirement for a constellation of observation satellites with submetric optical instruments and short revisit times.
New radar solution on the horizon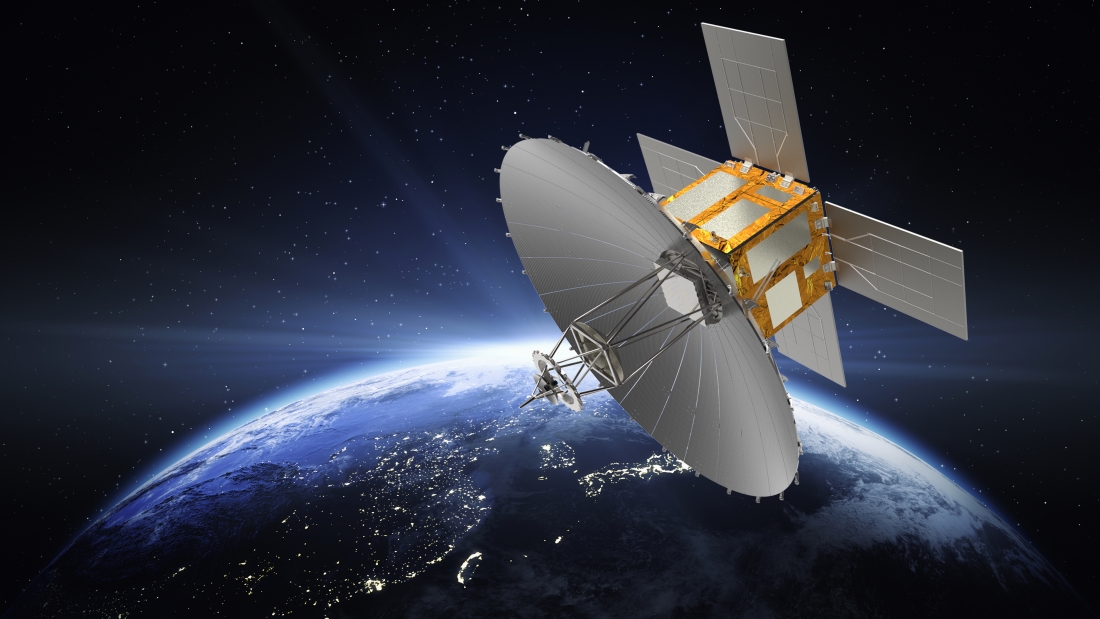 Against an international field of competitors, Thales Alenia Space recently won two major contracts in South Korea, with Korea Aerospace Industries Ltd (KAI) and Hanwha Systems Corporation (HSC). Under this program, we will build four Earth observation satellites with SAR [synthetic aperture radar] payloads. This constellation with its high-resolution image acquisition capability, will be used by Korean authorities for surveillance and intelligence applications, including monitoring of zones of specific interest.
The radar observation solutions offered by Thales Alenia Space are perfectly suited to Brazil's requirements for the surveillance of coastal and Amazon regions. Our proven expertise in space altimetry could also prove very useful to monitor the height of waterways in the Amazon rainforest.
Stratobus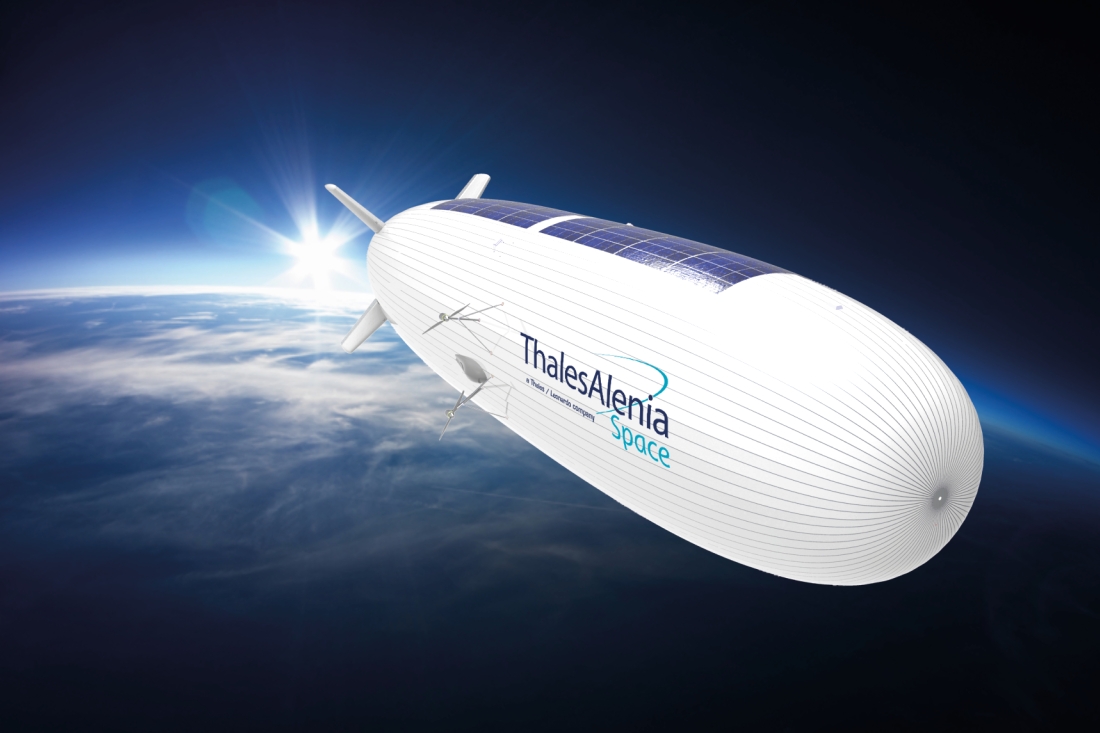 A perfect fit with satellite systems, Stratobus™ [an autonomous stratospheric multimission platform midway between a drone and a satellite] will also be on show in Rio de Janeiro. Marking a technological break with existing systems [it does not require a launcher to be put into position], Stratobus™ could meet the requirements of armed forces and civil security agencies, for instance by providing constant surveillance of a predefined regional coverage zone.
Thales Alenia Space: helping Brazil rise to the space challenge 
LAAD will allow us to review the results of the technology transfer plan, which has proven to be a genuine two-way success, with benefits for both Brazil and Thales Alenia Space. Plans call for more Brazilian companies to make equipment for the future SGDC-2 satellite as well as satellites under the Carponis program. The overarching aim is to help our Brazilian partners move up the skills chain, in collaboration with Thales Alenia Space, so they can win new contracts in Brazil and other countries. The success of this partnership will enable Brazil to establish its sovereignty and independence in space technologies in the medium term.
Artistic views: © Thales Alenia Space/Master Image Programmes - © Thales Alenia Space/Briot - © SpaceFlight Industries