1000th EPC from Thales Alenia Space in Belgium in orbit on SES-17
Power supplies for traveling wave tubes: an impressive success story
On October 24, 2021, Arianespace launched two geostationary communications satellites, both built by Thales Alenia Space as prime contractor, SES-17 and Syracuse 4A. Our Belgian team also supplied some of the electronics for the Ariane 5 launch vehicle. Both of these satellites are built on our Spacebus NEO fitted with an all-electric propulsion system – and this launch marks the advent of our Spacebus NEO product line.
The 1,000th electronic power conditioner (EPC) built by Thales Alenia Space in Belgium was on the SES-17 satellite. This is a good opportunity to take a closer look at these spaceborne power supplies, the clever devices that provide the high voltage needed for traveling wave tubes (TWT), the all-important amplifiers on satellites. Over the years, Thales Alenia Space in Belgium has become one of the world's leading suppliers of this type of equipment.
EPCs from 1969 to the 21st century
In 1969, the TAS Belgian team (at the time ETCA) won a contract from ESA to design and build a high-voltage power supply prototype for traveling wave tubes, including an electrical mockup and a demonstration model delivered to ESTEC, ESA's European Space Research and Technology Center. ESA integrated the EPC prototype with a TWT and confirmed that the two were compatible.
The first EPCs, manufactured in Charleroi Belgium, were delivered in 1994 for the Telecom 2 satellite program. We then began to develop a second-generation EPC 2G, expanding the product's power and voltage envelope, to ensure compatibility with different platforms for telecom missions, as well as scientific observation missions. At the same time, we set up microwave test facilities to handle EPC/TWT integration, initially for Ku-band applications, then gradually extended to other bandwidths.
The EPC 2G was introduced on the Russian Express A launched in March 2003. Between 2000 and 2012, 500 EPCs were chosen for various scientific and telecom programs on behalf of ESA, NASA and the Chinese and Indian space agencies. The mythic space probe New Horizon, carrying several TAS devices, transmitted superb images of Pluto, the "once and future planet" farthest from the Sun. New Horizon continues its journey within our solar System, recently passing the distance mark of 50 astronomical units (1 AU = average distance from the Earth to the Sun). And nearly 16 years later, our devices continue to send images taken by New Horizon back to Earth – the most distant images ever taken!
A changing market in the new millennium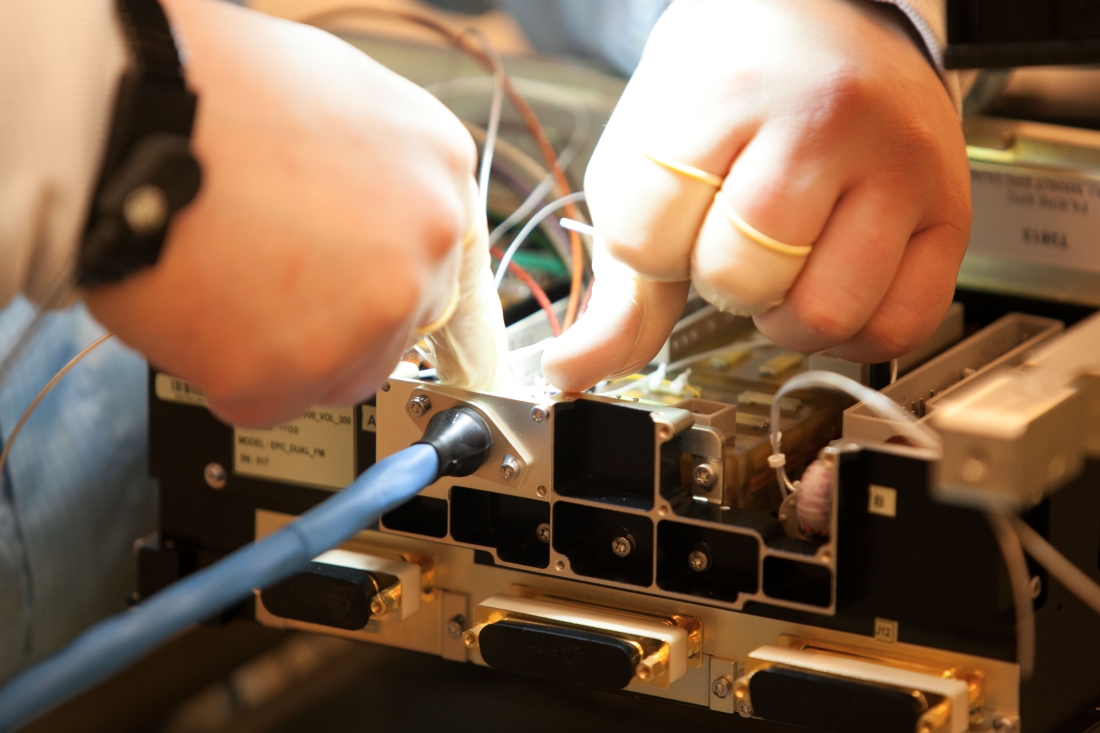 Given the highly competitive EPC market, we had to quickly develop a new generation offering even higher performance and lower cost. The development of a third generation EPC kicked off in 2002, with upgrades to the technologies used on the EPC 2G.  Once again, it was our Russian customer, RSCC, that opted for TAS, choosing the first two EPC 3G devices on their Express AM44 satellite launched in 2009. Since then, more than 250 EPCs of this type have been sent into orbit, for scientific and Earth observation satellites such as the Sentinel families in the Copernicus environmental monitoring program. No less than 48 EPCs are aboard various Sentinel satellites.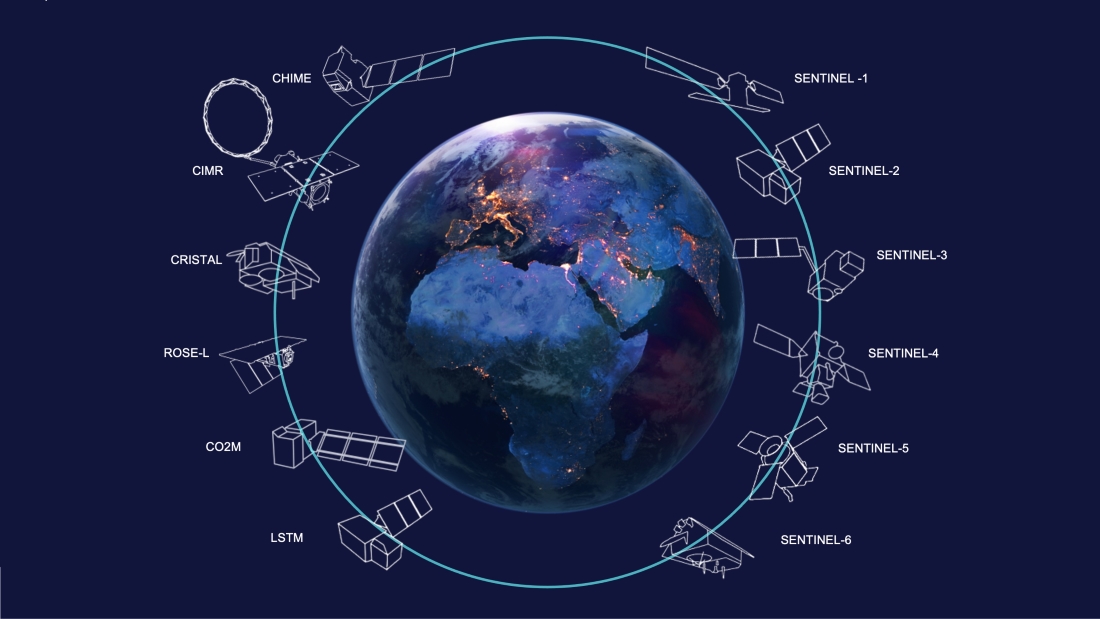 The Sentinel satellite families, developed on behalf of the European Space Agency for the European Commission's Copernicus program, are at the heart of environmental monitoring in Europe. Thales Alenia Space is a major partner in Copernicus, which currently counts a dozen series of satellites and instruments – and we contribute to 11 of the 12! Furthermore, in 2020, Thales Alenia Space was chosen for five of the six new Copernicus Expansion missions, three as prime contractor and two as payload supplier. These new satellites will measure carbon dioxide in the atmosphere produced by human activities, monitor the thickness of sea ice and snow cover, provide optimized new services for sustainable agriculture management and biodiversity, observe the behavior of oceans, and support precision agriculture and food security. With Copernicus, our tagline, "Space for Life", really comes into its own.
A dual in Space…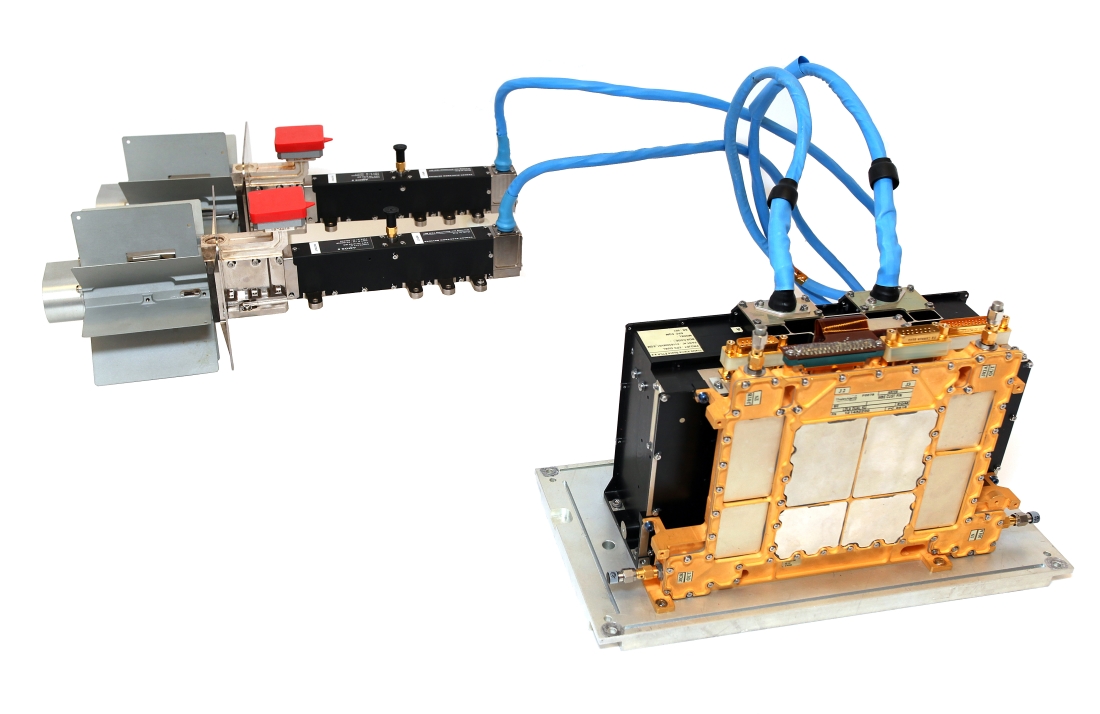 Dual EPCs, simultaneously powering two TWTs on communications satellites, were introduced in the late 1990s and have been systematically used since 2010. Our Belgian team expanded the EPC 3G product line as early as 2005 to keep pace with market trends and carve out a position in the dual EPC segment.
The dual EPC 3G also features greater power and frequency flexibility, new functions that were developed by teaming up with Thales Alenia Space's Toulouse plant, manufacturer of linearizer driver limiter amplifiers (LDLA) and Thales (microwave imaging subsystems), the TWT supplier. Collaboration was necessary because these three key components are highly interdependent. Along with the development of this new type of EPC, the company completely upgraded its TWTA test facilities to handle testing of the DLCTWTA, which comprises a dual LDLA, a dual EPC and two traveling wave tubes.  Production facilities were also upgraded to increase capacity.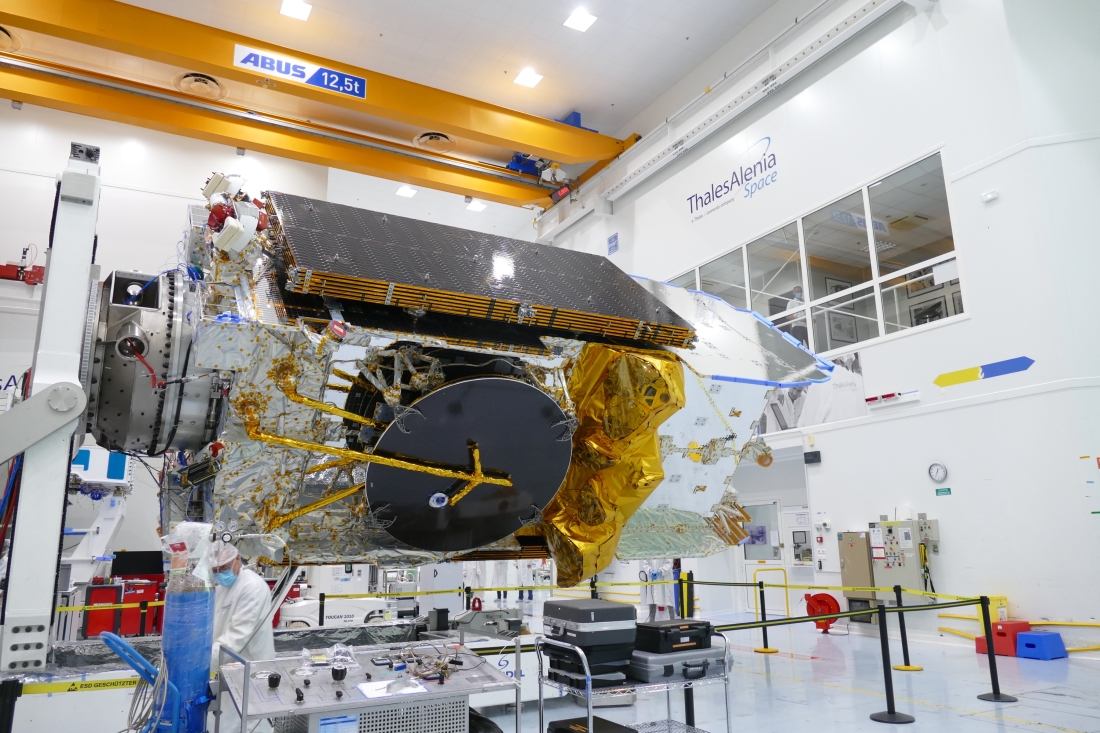 The first flight models went into orbit in 2015 on the Eutelsat 8WB satellite.  Since then, more than 600 DLCTWTAs have been ordered. With the launch of SES-17, we're proud to announce that we've passed the milestone of 1,000 EPCs in orbit. The SES-17 high throughput communications satellite, for instance, has 55 EPCs. It was designed to provide SES customers with fast, flexible and permanent connectivity no matter where they are, on land, at sea or in the air. Its coverage zone spans, North and South America, the Atlantic Ocean and the Caribbean.
Next stop, Space Inspire!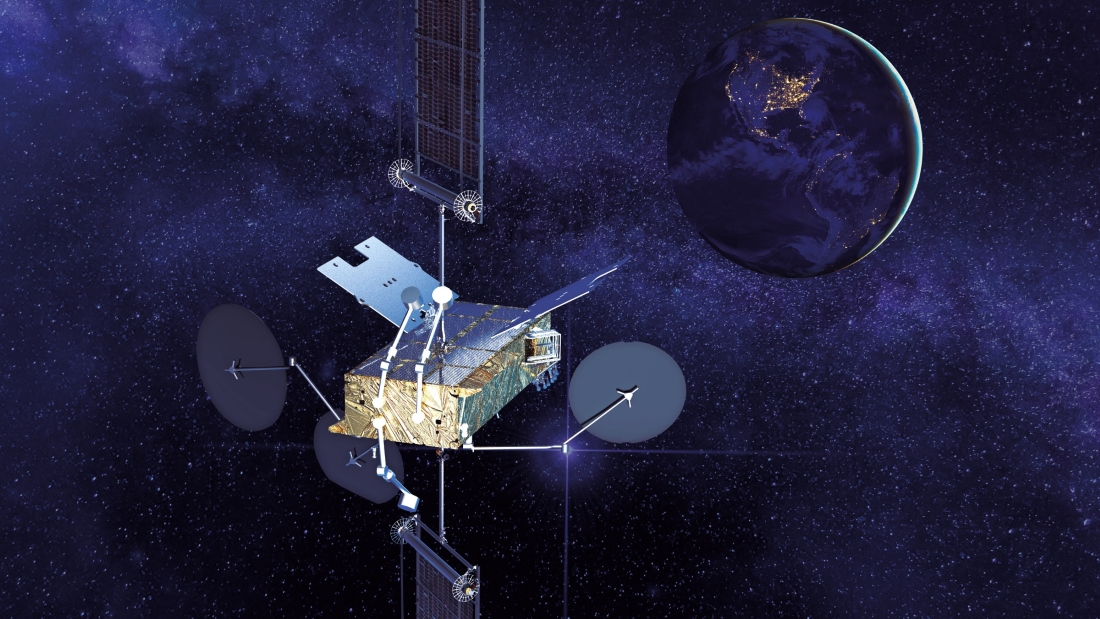 Our Belgian team is now developing a new-generation EPC, more highly integrated and offering greater performance, flexibility and competitiveness, to address the growing number of constellation projects and within the scope of our Space Inspire initiative.
Thales Alenia Space's Space Inspire solution is based on a new medium-size platform, featuring digital technology, a high degree of flexibility and fully reprogrammable in orbit, including for coverage zones. With the digital technology and flexibility offered by our new product line, operators can dynamically allocate bandwidth anywhere and at any time, for all bands. Space Inspire signals a paradigm shift in the fast-evolving telecommunications market, and cements Thales Alenia Space's position at the forefront of this market.
Just some of the current and upcoming programs using these products:
Copernicus, ExoMars, EUTELSAT KONNECT VHTS, WFIRST, PACE, Lunar Gateway, Plato, Hera, SWFO, SES 22 & 23 , LT5M, EUTELSAT KONNECT, N301, Amazonas Nexus, Satria, LT5VM, MSR-ERO.
Illustrations: SES-17 satellite photos © Marie-Ange Sanguy - Others © Thales Alenia Space