Back to the Future: a look at the Iridium NEXT constellation
The Iridium NEXT story started in 2010, with the aim of building a constellation of 81 telecom satellites as a replacement for the first-generation Iridium birds [still operational]. Prime contractor Thales Alenia Space faced a daunting challenge. The task was to replace the largest commercial satellite constellation in space, requiring: 81 satellites, 1,500 people assigned to the program (from all companies, including 400 at Thales Alenia Space), and 40 major subcontractors, etc. Iridium NEXT is an extraordinary program in every sense of the word. The first ten satellites are now at the Vandenberg Air Force Base launch site in California. With the first launch to be operated by SpaceX now approaching, this is a timely opportunity to publish a series of articles on this fascinating program, starting with the basics: what is Iridium NEXT, and how does it work?
System profile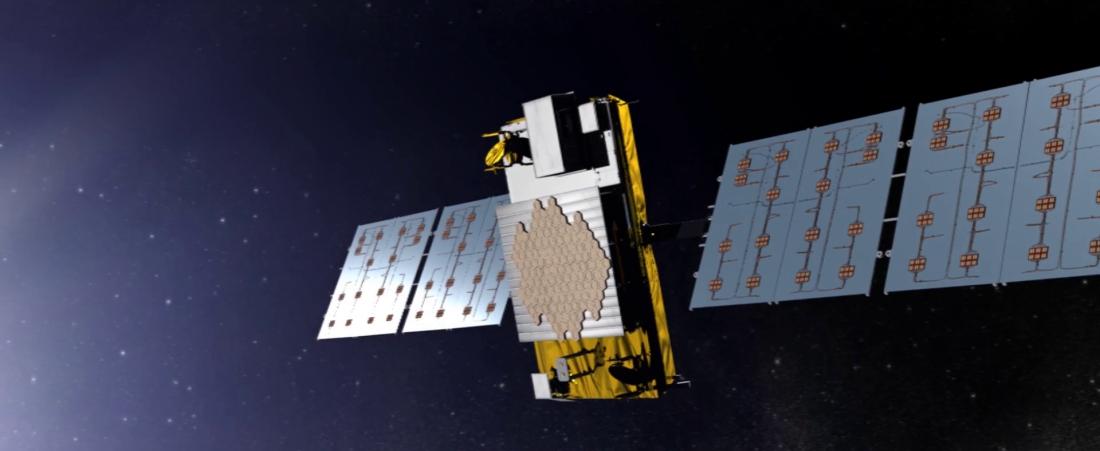 Iridium NEXT is a constellation of 66 operational telecommunications satellites in low Earth orbit (LEO), flying at an altitude of 780 kilometers supported by 15 in-orbit and ground spares. Iridium NEXT is a polar orbit and will be positioned around the entire planet, continuing Iridium's position as the world's furthest reaching telecommunications network, with 100% global coverage.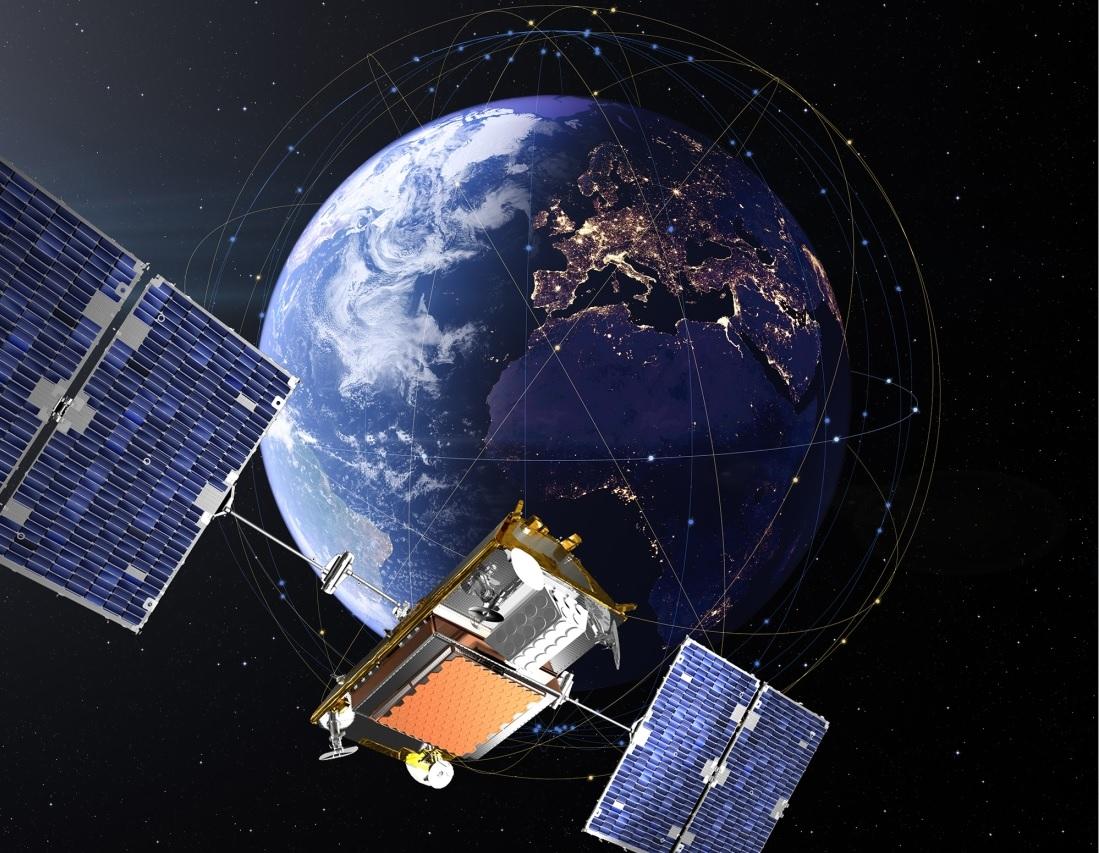 The constellation comprises 66 satellites that are operational in orbit, plus a plan for the remaining 15 satellites to serve as a combination of in-orbit and ground spares.  Each batch of satellites will replace first-generation Iridium satellites, which will be deorbited after they are replaced. This arrangement ensures service continuity with the first generation, while also providing faster broadband data speeds eventually up to 1.4 megabits per second after the network is completed.
How it works ?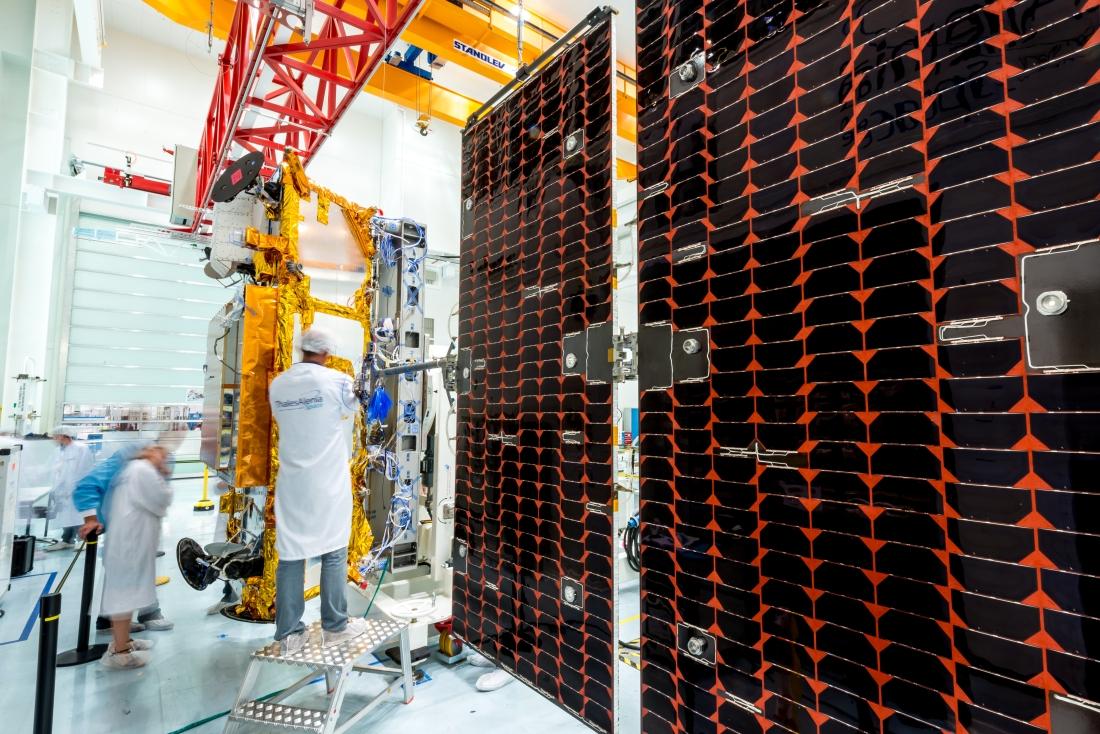 The 66 operational satellites in orbit are divided into six orbital planes, each one containing 11 satellites. The special characteristic of a constellation such as Iridium® is its intersatellite links, which create a mesh architecture. On Iridium NEXT, signals are not routed through a ground network, but rather between the satellites themselves, which are interconnected. Each satellite, in a given plane, is capable of communicating with its four neighboring satellites. Onboard software routes the signals and then directs them to a predefined zone on the ground. Which means that this system does not need substantial investment in various geographic locations for their ground infrastructure, as required by competing "bent pipe" satellite systems. For example, in the extreme case of a major natural disaster that has cut off land-based networks, a person with an Iridium NEXT supported handset can still call for help.
What's next?

Both the United States and Europe are holding their breaths while awaiting the first launch, to be carried out by the U.S. company SpaceX. In the meantime, we will keep you informed on the latest developments. Our next chapter will describe the incredible supply chain, melding companies in France and the United States to successfully manage this large-scale program. Stay tuned!
Copyrights:
Artistic views: © Thales Alenia Space/Master Image Programmes
Satellite in the clean rooms: © Thales Alenia Space/Imag[IN]
Satellites on the launch pad: ©  Iridium Communications Inc.