The latest Cygnus cargo vessel has been successfully launched from NASA's Flight Facility on Wallops Island, Virginia, using an Antares rocket. This was the 10th Cygnus operational mission, ferrying supplies to the astronauts on the International Space Station.
The Cygnus spacecraft comprises two main parts: the service module from Northrop Grumman, and the enhanced pressurized cargo module (PCM) developed and built by Thales Alenia Space. The PCM has a total volume of 27 cubic meters and will deliver 3,350 kg of cargo.
This Cygnus was named in honor of American astronaut John Young, who died earlier this year. He was one of only 12 men who have walked on the surface of the Moon. [Read the Press Release]
Cygnus: ferrying supplies to astronauts since 2013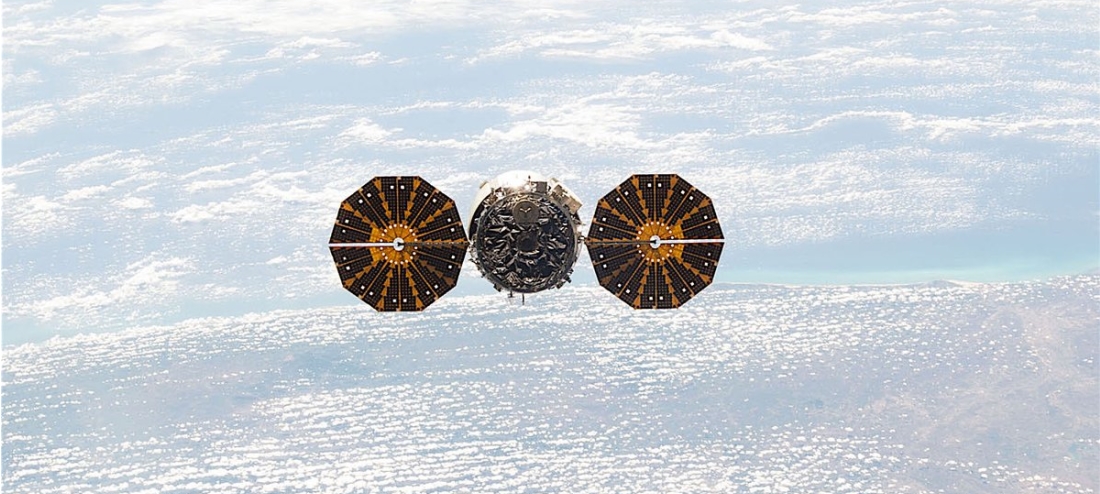 The Cygnus resupply vessel is of vital importance to the astronauts on the International Space Station, since it carries all kinds of goods, including food, water, clothes, spare parts and scientific experiments.
The pressurized cargo module (PCM) was built by Thales Alenia Space in Turin for prime contractor Northrop Grumman. Thales Alenia Space designed this module by calling on its experience with previous productions, such as the Multipurpose Logistics Modules (MPLM), built for NASA under contract to the Italian space agency ASI. In fact, several MPLMs were carried aloft by the U.S. Space Shuttle, which is no longer in service.
Cygnus, a mobile lab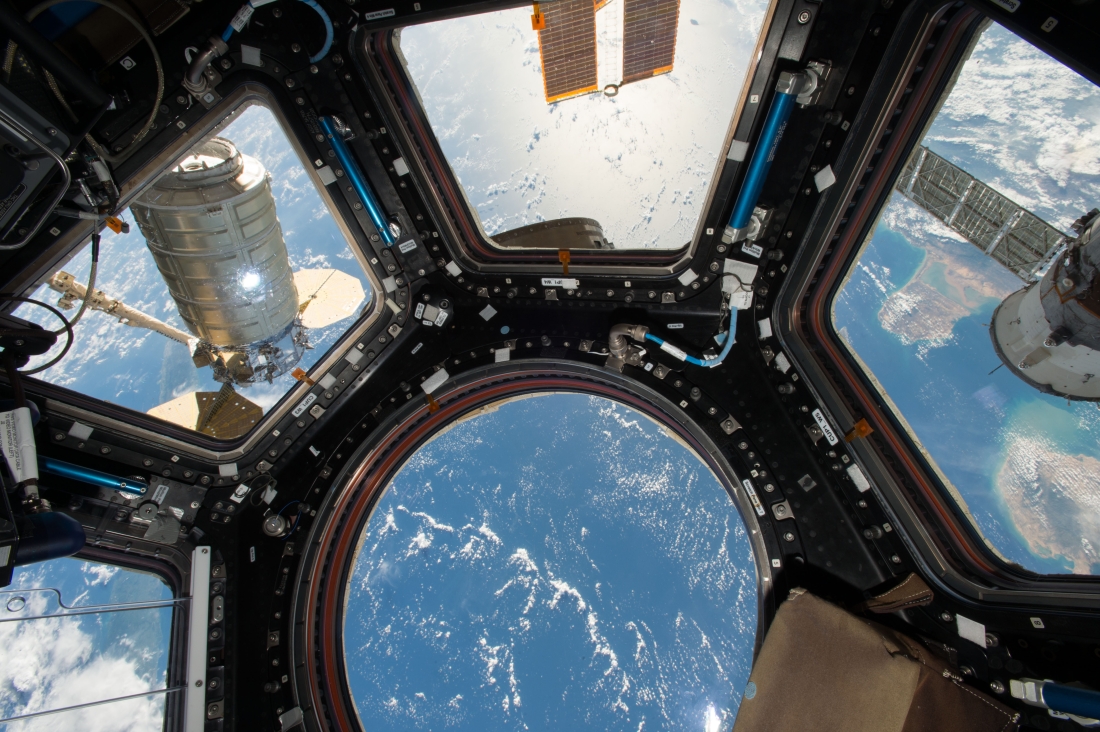 When you see the experiments performed by astronauts in these cramped labs on social media, you may easily forget that they were brought to the ISS by Cygnus, or other resupply vessels.
Once again, the crew will be doing fascinating science. For example, a study on the complex process of cement solidification, and how lower gravity on the Moon or Mars could possibly affect the curing process. There's also a research project to support the development of a mathematical model that will help us understand how an astronaut's perception of motion, body position and distance to objects changes in space.
Another focus is 3D printing (additive manufacturing) in orbit. The cargo module is carrying an experiment that will enable astronauts to test the first integrated 3D printer, as well as a recycler to convert waste plastic into high-quality 3D printer filament to create tools and materials for long-duration space missions beyond Earth orbit.
Based on the flight rate, Cygnus spacecraft will continue to carry exciting new experiments for the unique "Zero G" environment of space. These experiments couldn't be carried out in environments with normal gravity.
Half of the ISS's pressurized volume built by Thales Alenia Space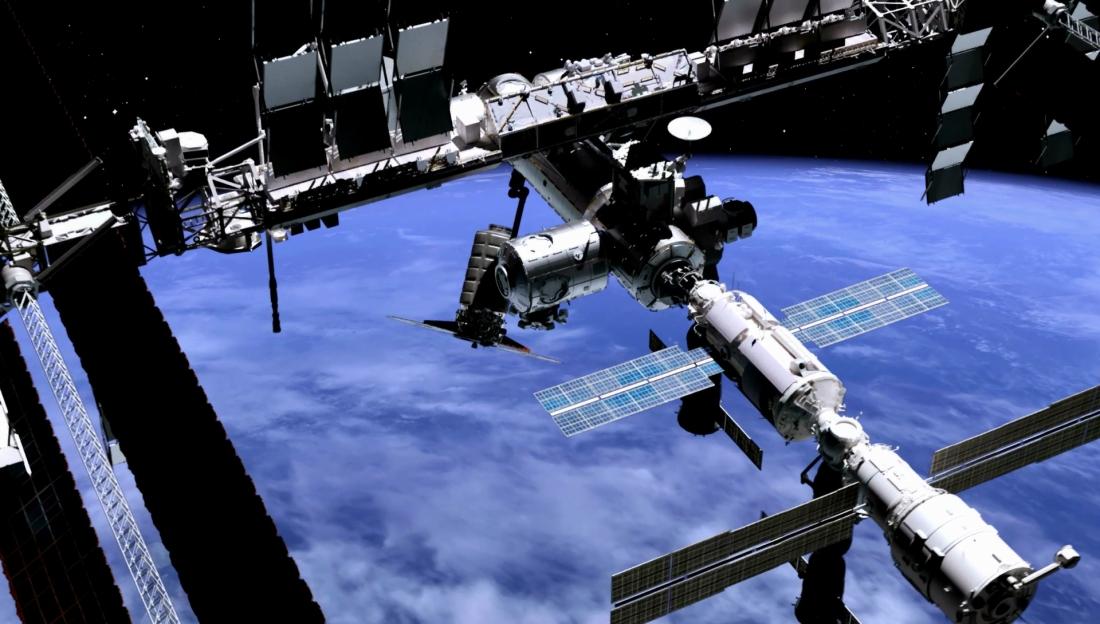 The ISS holds a special place in the hearts of Thales Alenia Space engineers based in Turin, Italy. Thales Alenia Space has in fact supplied fully half of the pressurized volume on the ISS, including Nodes 2 and 3, the Multipurpose Module, Multipurpose Logistics Modules (MPLM), Cupola, Columbus lab structure or the structure for the Bishop commercial airlock from NanoRacks.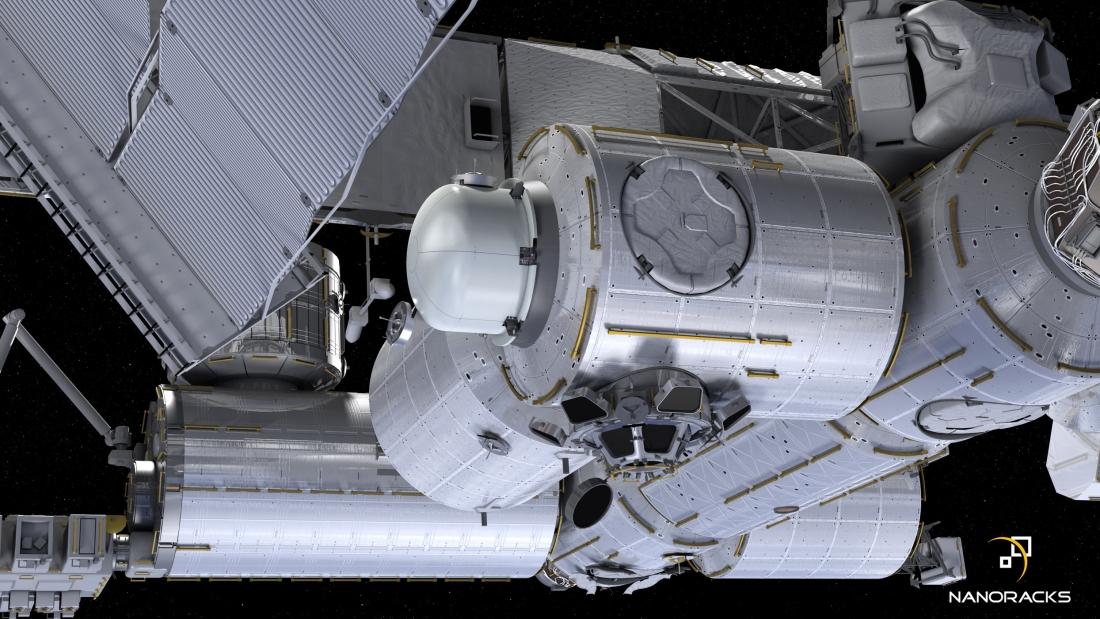 Thales Alenia Space also built pressurized cargo modules (PCM) for the ATV resupply vessels, on behalf of Airbus Defence and Space. Looking beyond the ISS, Thales Alenia Space is gearing up for lunar missions, in particular with the LOP-G (Lunar Orbital Platform Gateway), and is carrying out design studies for NASA (as part of NextSTEP 2) and ESA.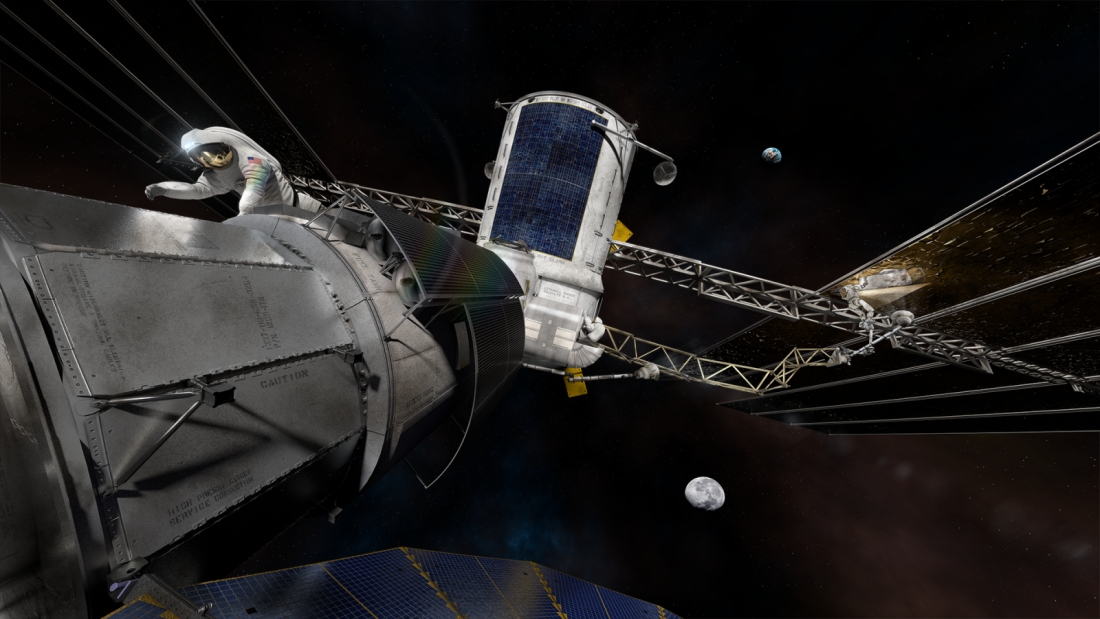 Following the success of the IXV atmospheric reentry demonstrator, Thales Alenia Space is developing Space Rider, Europe's new-generation, low-orbit, reusable space transport system.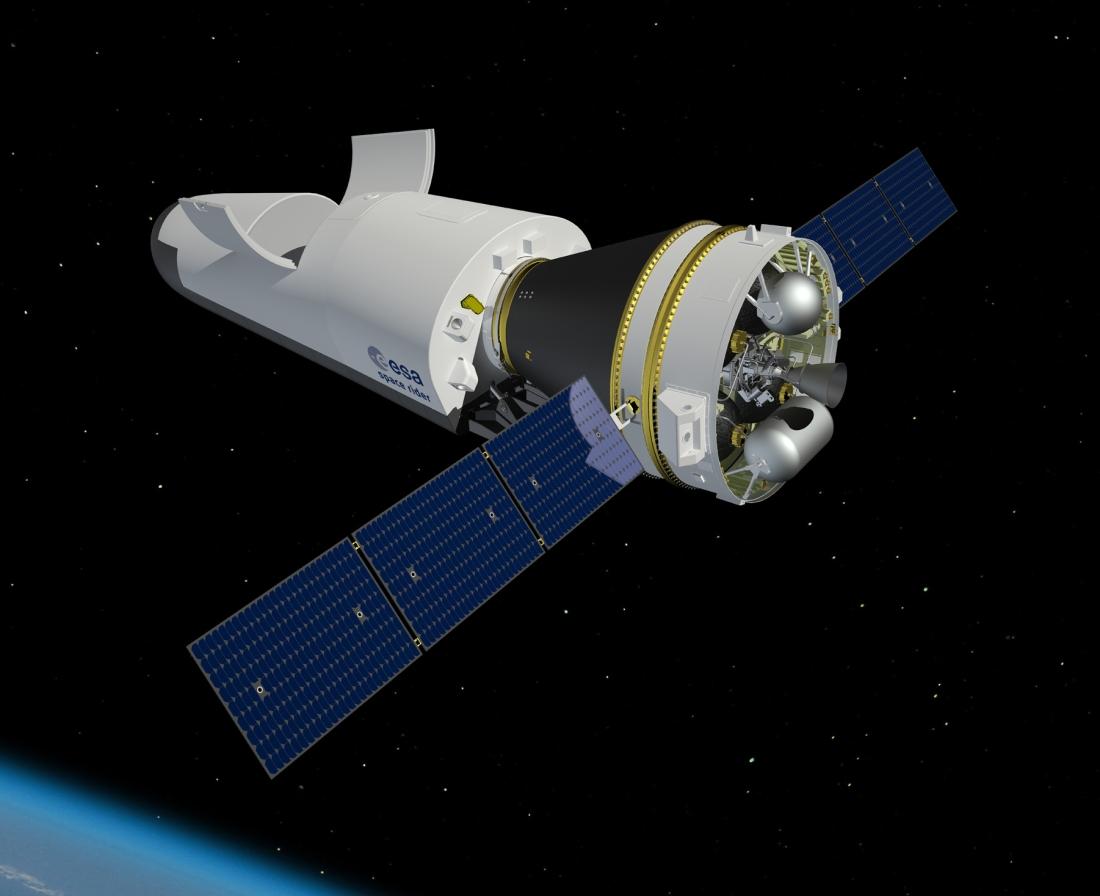 Copyrights:
Cygnus: © Northrop Grumman
Cupola: © NASA/ESA
ISS artistic view: © Thales Alenia Space/Master Image Programmes
NextSTP-2: © NASA
Space Rider: © ESA
About Northrop Grumman
Northrop Grumman is a leading global security company providing innovative systems, products and solutions in autonomous systems, cyber, C4ISR, space, strike, and logistics and modernization to customers worldwide. Please visit news.northropgrumman.com and follow us on Twitter, @NGCNews, for more information.
About Thales Alenia Space
Drawing on over 40 years of experience and a unique combination of skills, expertise and cultures, Thales Alenia Space delivers cost-effective solutions for telecommunications, navigation, Earth observation, environmental management, exploration, science and orbital infrastructures. Governments and private industry alike count on Thales Alenia Space to design satellite-based systems that provide anytime, anywhere connections and positioning, monitor our planet, enhance management of its resources, and explore our Solar System and beyond. Thales Alenia Space sees space as a new horizon, helping to build a better, more sustainable life on Earth. A joint venture between Thales (67%) and Leonardo (33%), Thales Alenia Space also teams up with Telespazio to form the parent companies' Space Alliance, which offers a complete range of services. Thales Alenia Space posted consolidated revenues of 2.6 billion euros in 2017 and has 7,980 employees in nine countries. www.thalesaleniaspace.com