From "Draw me a sheep" to "Draw me a satellite"
From "Draw me a sheep" to "Draw me a satellite"
At a press conference held by Thales Alenia Space during World Satellite Business Week, organized by Euroconsult in Paris, we discovered "Books Built for Two", a concept unique to France.
These are in fact benches in the form of open books, decorated by artists based on contemporary books or our heritage.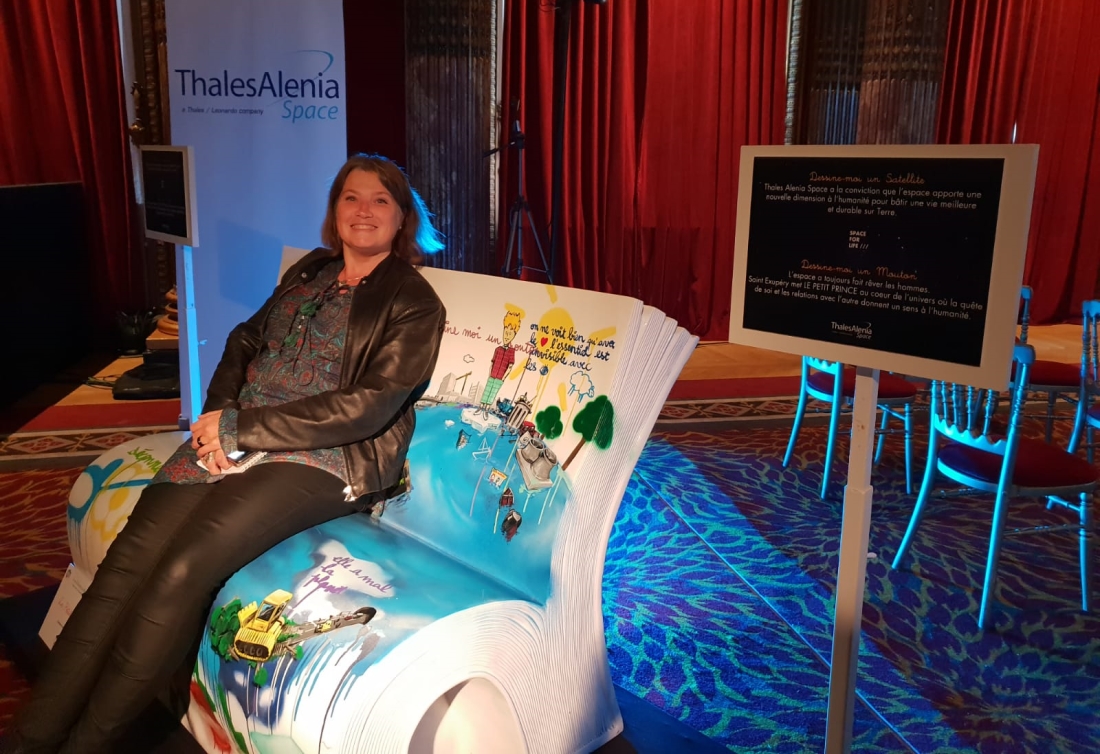 The Book Built for Two presented yesterday was created by an artist named Djalouz, based on "The Little Prince", the classic by Antoine de Saint Exupéry.
So what do Saint-Exupéry's phrase "Draw me a sheep", and Thales Alenia Space's aspiration, "Space For Life", have in common?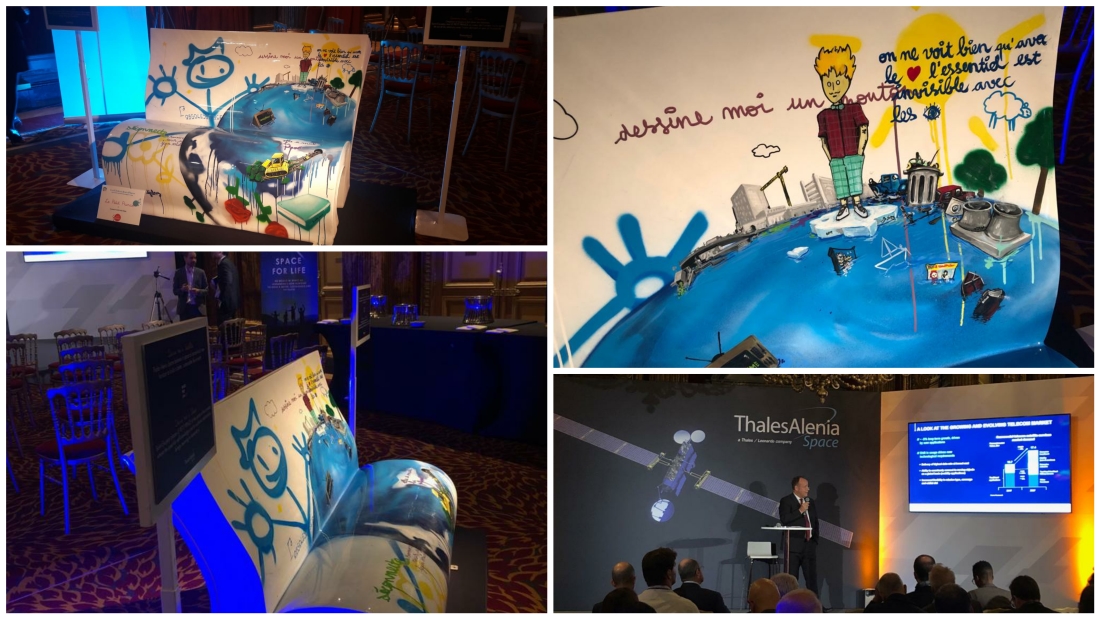 For Saint Exupéry, space was an eternal source of wonder for all of humanity. A pioneering aviator, the writer conceived "The Little Prince" – with its famous phrase, "Draw me a sheep" – as a voyage of initiation, where a quest for self-discovery and relations with others lend meaning to humanity. At Thales Alenia Space, we make satellites that improve people's lives worldwide, by bridging the digital gap, monitoring our climate, facilitating geolocation and much more. Space brings a new dimension to humanity to build a better and more sustainable life on Earth, reflected in our firm aspiration, #SpaceForLife
For further information, go to: www.leslivresadeuxplaces.com