ESA astronauts Alexander Gerst and Luca Parmitano use their avatars to check out future habitation accommodation on Lunar Gateway
In preparation of the upcoming Preliminary Design Review (PDR) for the International Habitat (IHAB) module for the Lunar Gateway space station, Thales Alenia Space teamed up with the European Space Agency's European Astronaut Center  (EAC) last week to virtually review the IHAB's functional volumes and related crew accommodations. All teams involved in this virtual session, including astronauts, are preparing for life around Moon orbit by focusing on habitability requirements to enable the crew to sleep, eat, manage stowage and conduct science experiments.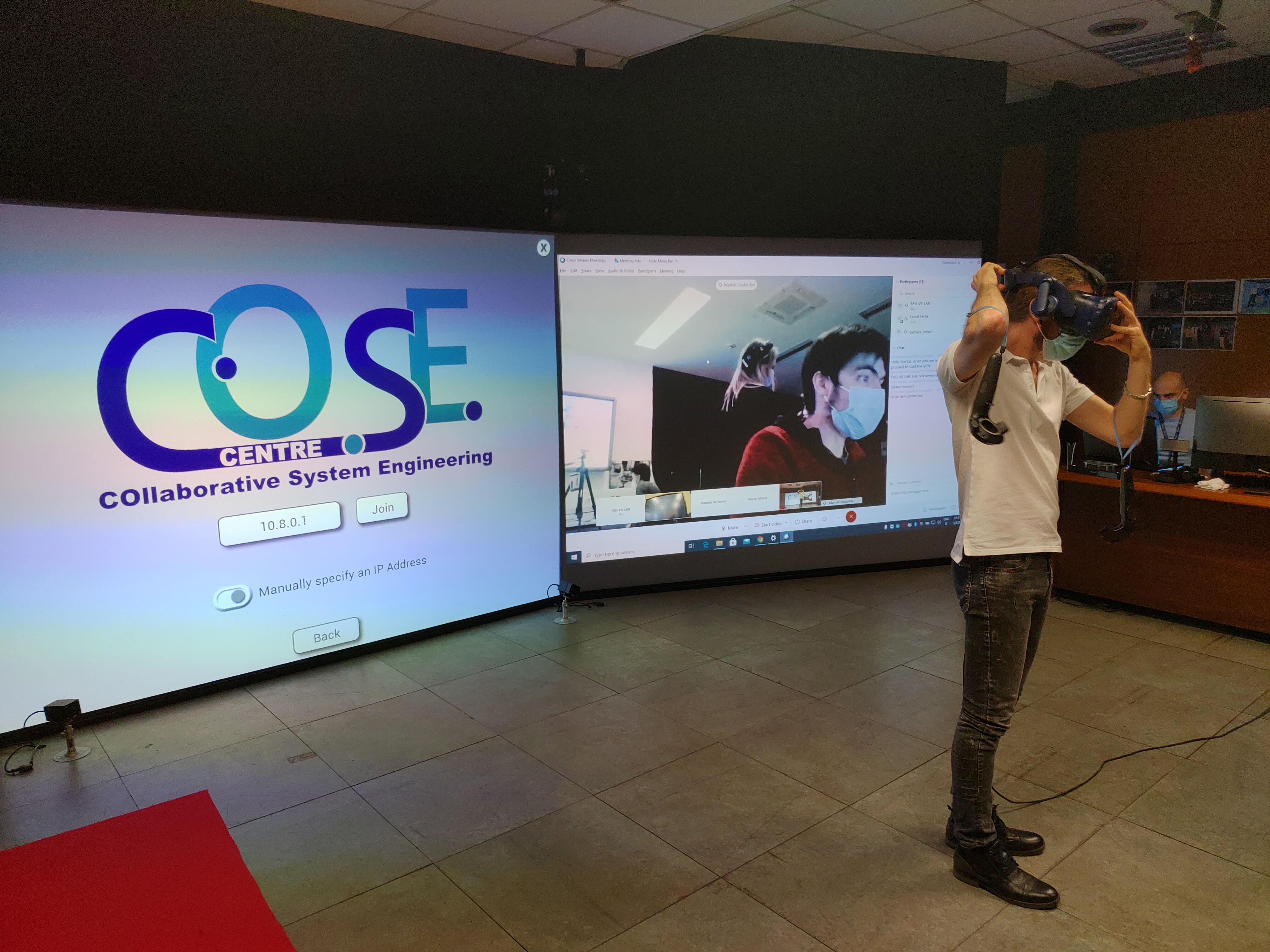 ESA astronauts Alexander Gerst and Luca Parmitano are working in real time from the European Astronaut Center in Cologne with Thales Alenia Space engineers in the Virtual Reality Lab in Turin. Using digital twin avatars, they experience the same immersive environment representing the interior of the International Habitat, as if they were physically present on the Lunar Gateway in orbit around the Moon.
The IHAB program is counting on this advanced digital technology to move forward by allowing teams to collaborate at a distance while complying with stringent health measures.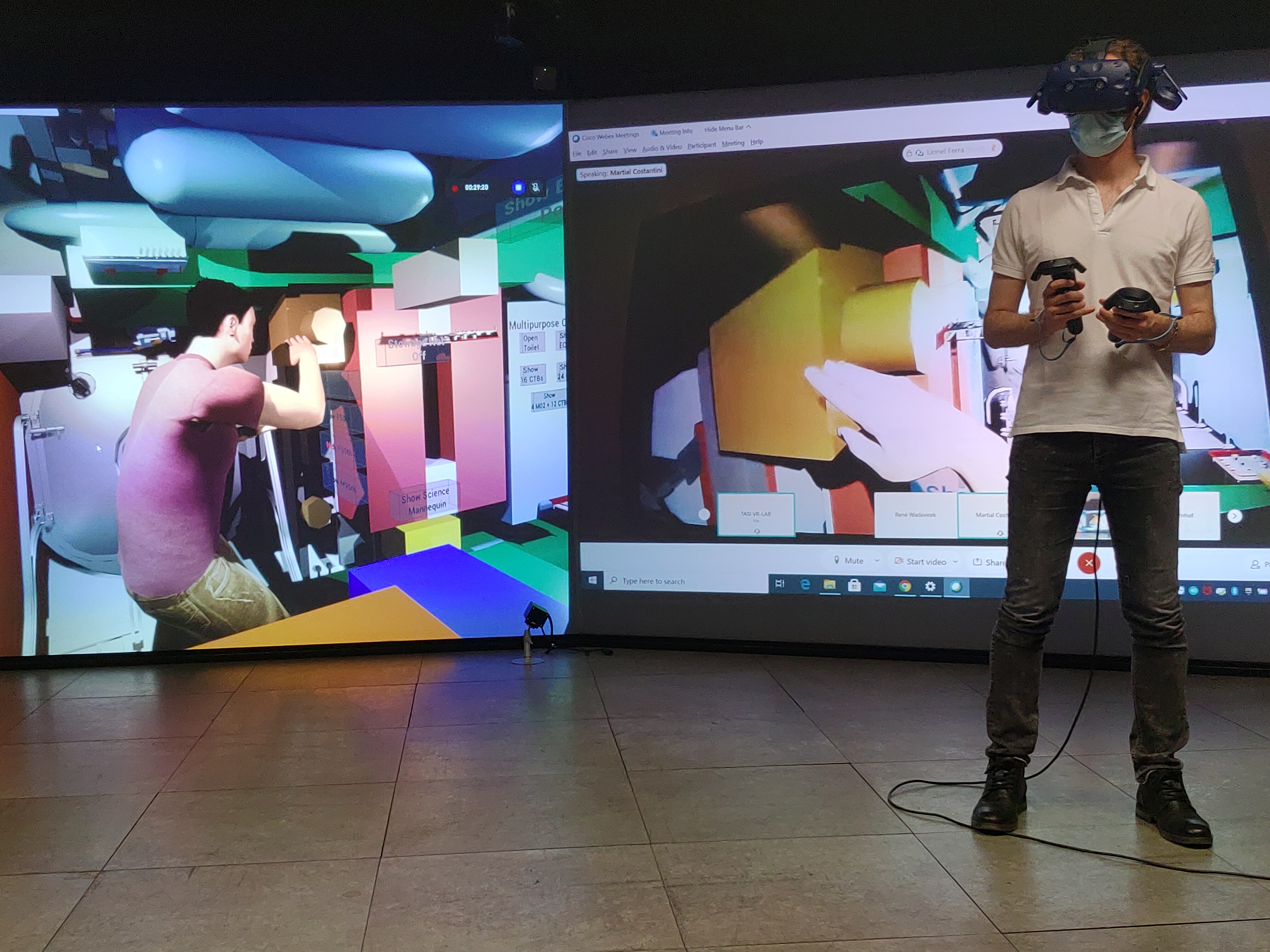 The crew's involvement at the outset of the module design process allows engineers to capitalize on the astronauts' unrivaled experience aboard the International Space Station. This feedback will guide upcoming design phases, to support a user-centered design approach.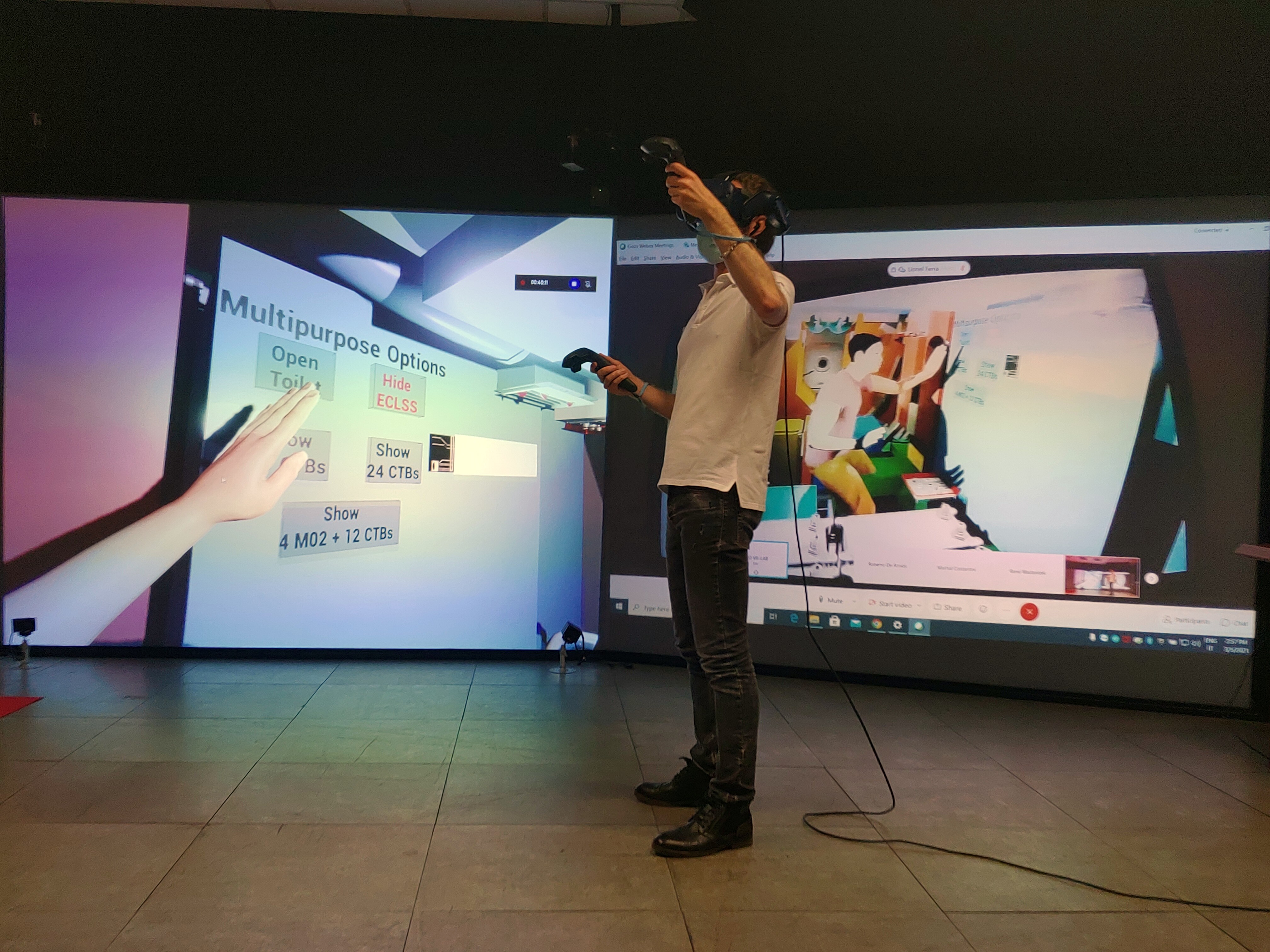 This was made possible by a new application developed by Thales Alenia Space, dubbed GATEWAY4U, which provides a collaborative virtual environment that lets engineers and astronauts experience the Habitat's environment during the design phase, with an accurate depiction of the module's architecture, layout and functions.
The GATEWAY4U application has undergone constant improvement since being developed. In July 2019, EAC worked with astronaut Samantha Cristoforetti in Cologne and Thales Alenia Space's teams in Turin and Cannes to conduct a collaborative session that reviewed preliminary IHAB and ESPRIT designs, as always based on a combination of virtual reality (VR) and user experience (UX).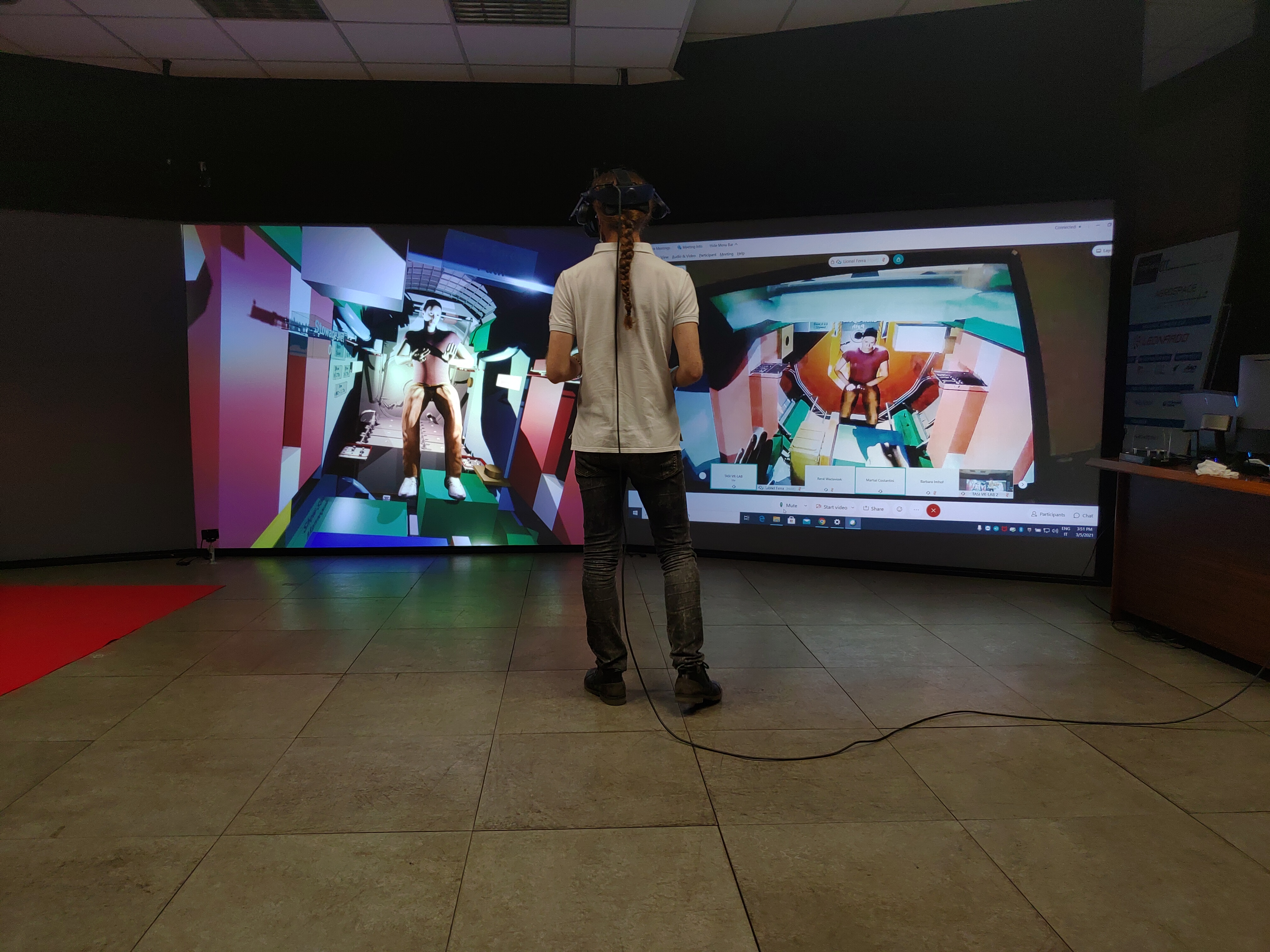 ESA and Thales Alenia Space will continue to combine their VR and UX technologies to develop new products and services that will support the next step of IHAB (and ESPRIT) development. Looking ahead, these tools will also be evolved in the intent to help train crews in the tasks to be carried out once they're in orbit.
At the end of the session, Marcella Salussolia, Program Manager for IHAB in Thales Alenia Space, commented: "We have always believed in the potential of the application of "Virtual Reality and UX" in manned missions. The session held with ESA and our industrial partner Liquifier Space Systems, has given us a positive return.

It has been of great interest to witness the astronauts and Thales Alenia Space's engineers combined operations inside IHAB digital environment. While Astronauts explored the module guided by our team, questions and suggestions popped up in a natural way, resulting in valuable feed-backs, extremely useful for us in the evolutions of its design.

The words of appreciation from Alexander Gerst and Luca Parmitano at the end of the session made the entire team very proud, as it's our primary scope to encounter and match astronauts needs.

In the upcoming future, our goal is to use the Gateway4U  tool as a base for concurrent engineering sessions with Agencies and partners involved in the International Habitat and in the overall Gateway projects, to sustain the mission design and development phase and for crew training support".
As they continue this cross-border collaboration, you might even say, "so far, yet so near"!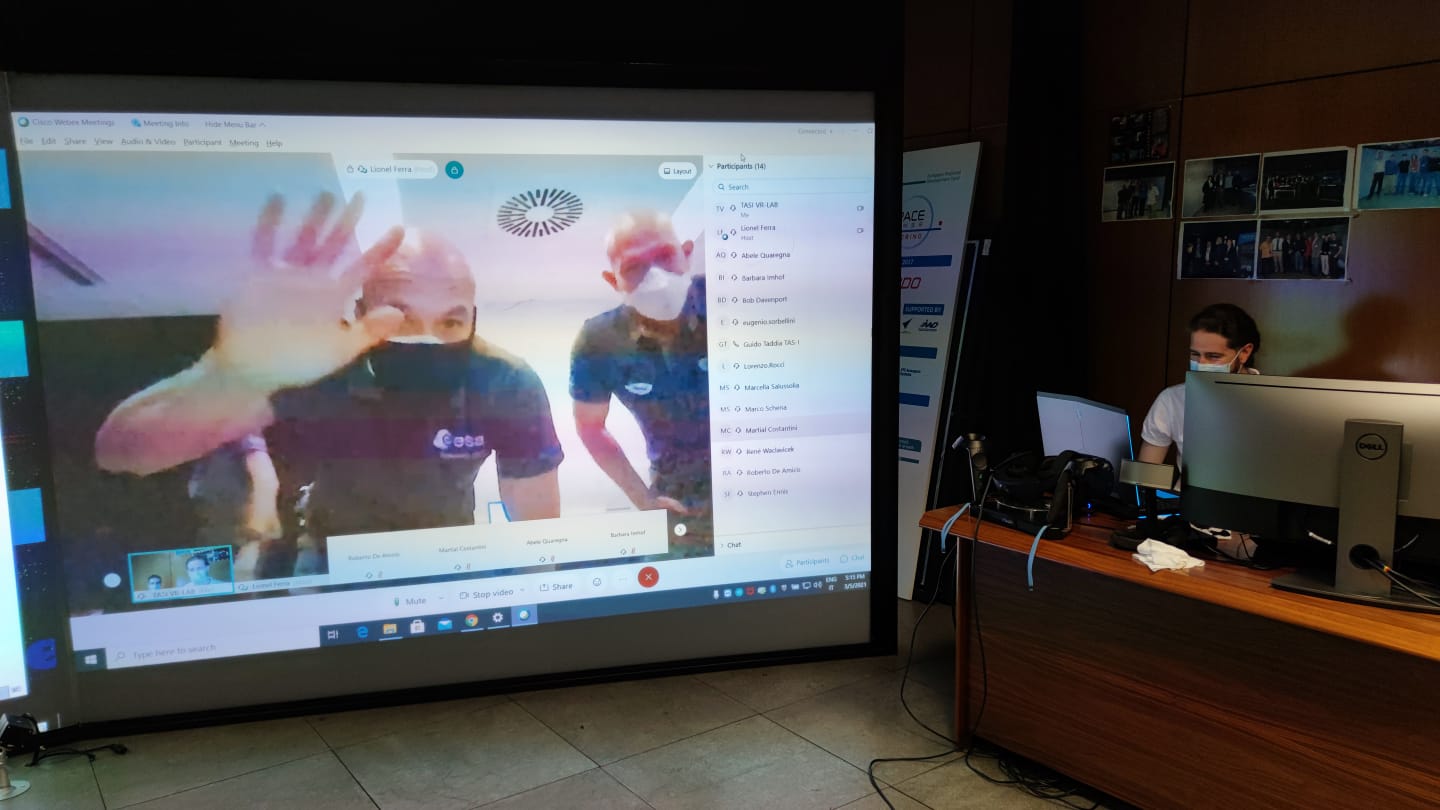 About IHAB
I-HAB (International - Habitat), a pressurized module that will provide crew living quarters, resources utilization for pressurized and unpressurized scientific experiments plus docking ports to supply interfaces and resources to vehicles in transit. Drawing on Thales Alenia Space's long-standing expertise in the development of pressurized modules for the ISS, along with new technologies and processes, I-HAB will mark the transition from the ISS to a new generation of space infrastructures for deep space exploration. It will meet evolving requirements and performances for lighter structures and optimized micrometeorites protection system, evolved docking systems and hatches, enhanced functional and avionic architectures, more efficient thermal control system with deployable radiators to ensure full autonomous capability of heat rejection, innovative conditioning systems. The I-HAB will experience for the first time long exposure in the deep space environment, offering the opportunity to test and prove potential design solutions for protection against cosmic radiations. Being unmanned for most of its time on orbit, it will also require dedicated solutions for the robotic operations, either on board and externally. One of the key evolving step with respect to the ISS will be focused on designing, with the support of virtual reality technique,  more comfortable internal accommodations, with exploitation of modular and reconfigurable solutions to optimize room and comfort for the crew. The module will be provided by Europe with contributions from the other space Agencies like environmental and life support system from JAXA, avionics and software parts from NASA and robotic components from CSA; the integration of all these elements in I-HAB will leverage on the large experience already acquired by Thales Alenia Space during the ISS Nodes 2 and 3 activities already developed in cooperation. I-HAB is slated for launch in 2026.Thales Alenia Space in Italy is program prime contractor, with responsibility for overall program management, product assurance and safety, system engineering, functional design, all components concerning human factors, thermal and mechanical systems, the primary structure and production of hatches, and the assembly, integration and testing (AIT) phase. Thales Alenia Space in France is in charge of software and avionics subsystems.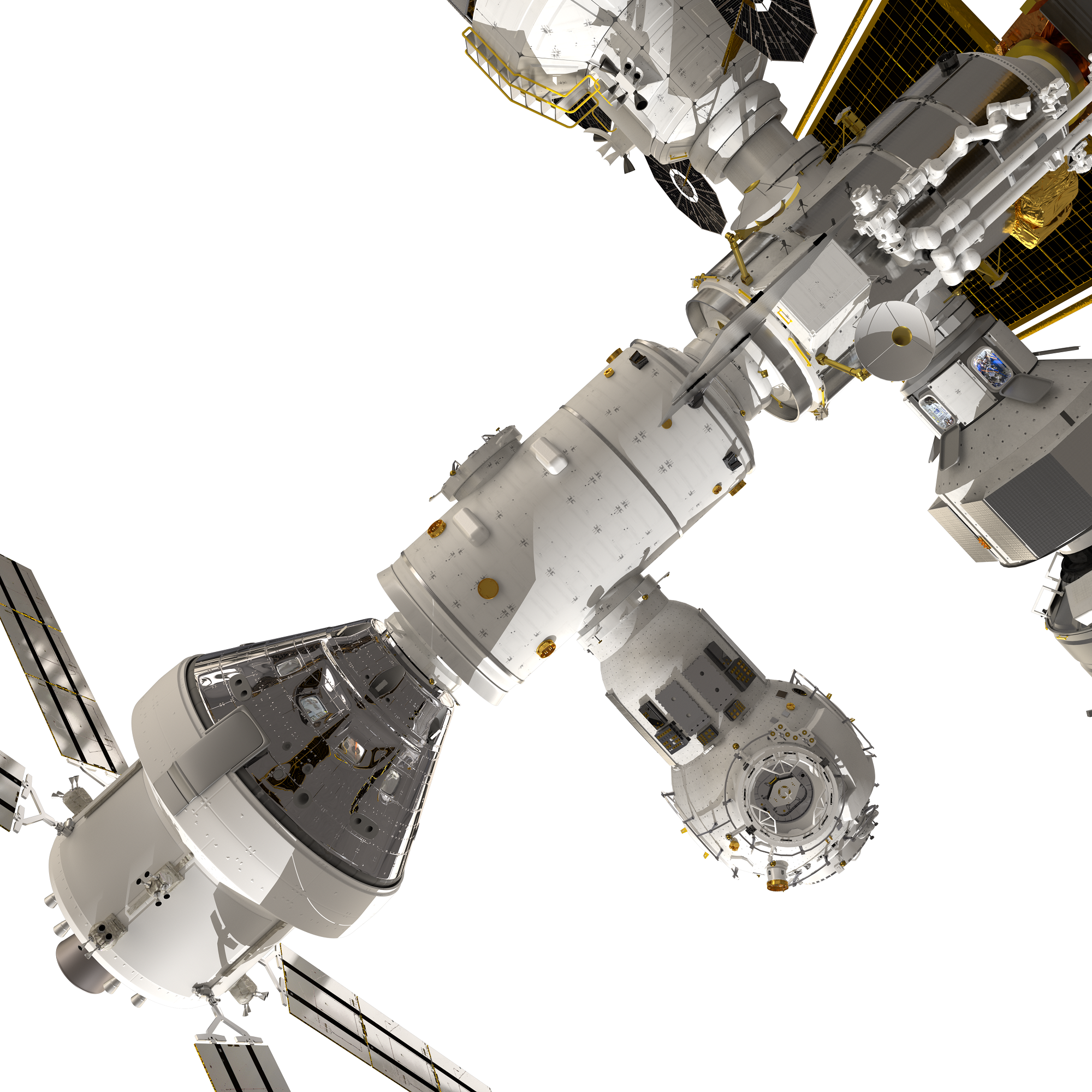 About Artemis
Moving forward to the Moon in 2024! The Artemis program will proceed in three phases: Artemis 1, a non-crewed flight to test the launch system and the Orion spacecraft together; Artemis 2, a first crewed flight of Orion; and Artemis 3, to land astronauts on the Moon as from 2024. The program will set up sustainable structures on the Moon and in lunar orbit to carry out further human exploration of the surface and various scientific investigations. The Gateway will be a key to this program: it will be used as an outpost for astronauts on their way to the Moon, and as a laboratory to carry out scientific research, and thus support the development of sustained Moon exploration by the end of the decade. As from 2024, astronauts will have two options: lift off from the Earth and land directly on the Moon; or dock their Orion space capsule to the station, then rocket down to the Moon.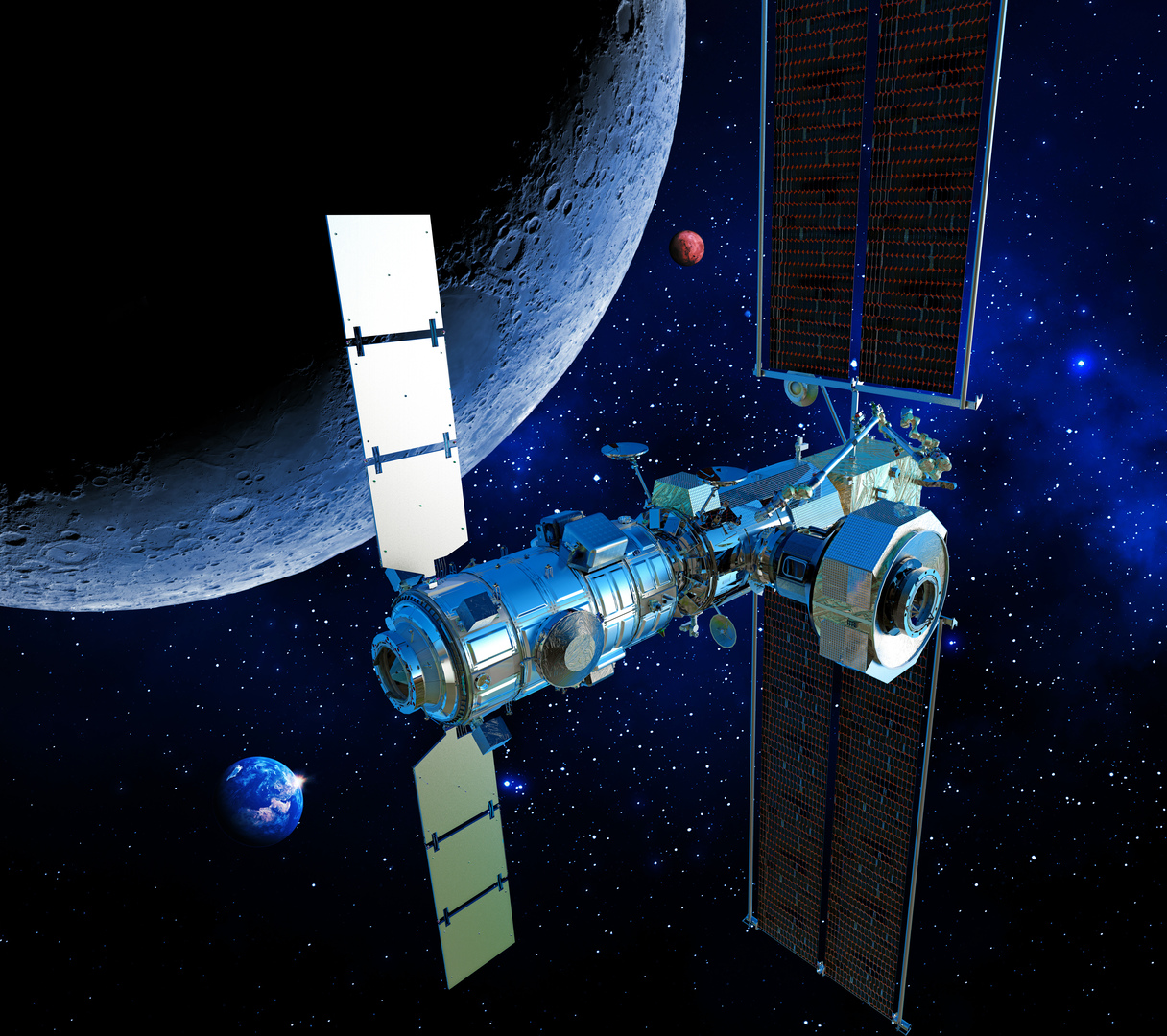 © Thales Alenia Space/Briot