Excellence in very-high-resolution optical observation
An acknowledged expert in very-high-resolution optical instruments, Thales Alenia Space is increasing its production capacity and introducing the new Earth-Observer Optical product line to meet the needs of a booming global market, as shown by its recent win of the United Arab Emirates' Falcon Eye contract.
A new optics facility to develop high-resolution optical instruments for export programs
In mid-October 2014 Thales Alenia Space started the construction of a new facility to integrate high and very-high resolution optical instruments. Completion is scheduled for the summer of 2015. Featuring 700 square meters of clean rooms, including 250 square meters of Class 100 rooms, the building will be divided into four integration areas, to handle four programs simultaneously.

A new program for the optics center: Falcon Eye
The payloads for the Falcon Eye program, comprising two observation satellites for the United Arab Emirates, will be assembled, integrated and tested in this new building. The contract was signed in August 2014 and took effect in December.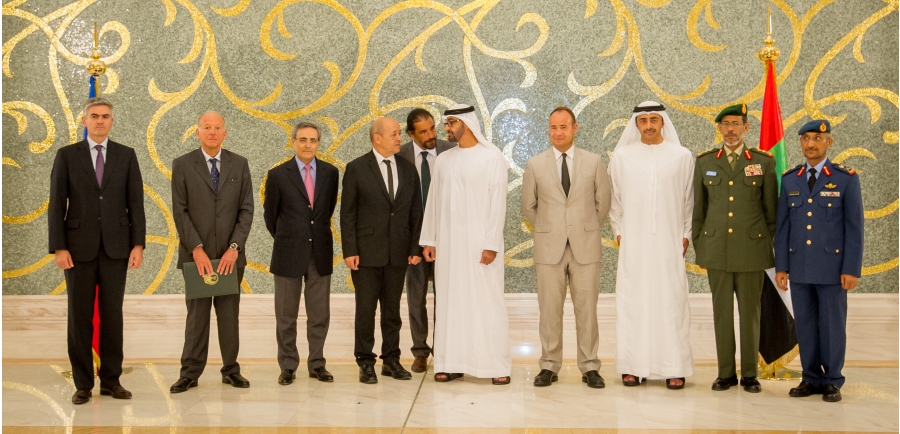 About Earth-Observer Optical
Thales Alenia Space has developed an innovative system to meet both civil and military requirements for very-high-resolution observation using optical systems. Earth-Observer Optical is a cutting-edge turnkey system designed for operational application including surveillance, agriculture, urban planning, risk and natural disaster management. Offering a global coverage, Earth Obser Optical allows users to defend their sovereignty. Furthermore, because it is based on a compact satellite, compatible with small launchers and offering a 10-year lifespan, Earth Observer-Optical is a highly competitive product. Its high-frequency acquisition capacity precisely matches even the most demanding programming needs. Earth Observer-Optical can be part of an extended collaboration scheme, personalized to match each country's requirements, including operational support as well as classroom and practical training. Thales Alenia Space's strategy is to support the local development of applications designed to meet each country's specific needs, as well as provide a complete slate of enterprise services.