ExoMars: latest messages from Patrice Caine and Jean-Loïc Galle
Message from Patrice Caine, Thales Chairman & CEO:
"The Exomars milestone that we are celebrating today in our site in Cannes, where the Exomars 2016 spacecraft is completing its integration and testing in the clean rooms before shipment, is a source of great pride  reason for Thales" declared today Patrice Caine, Thales Chairman & CEO. "This joint endeavor between the European Space Agency (ESA) and the Russian Space Agency (Roscomsos) together with the Italian Space Agency ASI, with an exceptional joint industrial effort between Thales Alenia Space sites in Torino and in Cannes. This programme, which also  involves  134 other space companies from ESA countries,  is a key first step for an unprecedented European scientific mission on Mars. Thales is extremely proud of this first key milestone and to be a major player in this European Space Mission.
Message from Jean-LOïC Galle, Thales Alenia Space CEO:
"Exomars mission first milestone today is the result of a joint and extraordinary challenge and effort of our Thales Alenia Space teams in Torino and in Cannes" declared today JL Galle, Thales Alenia Space CEO. "The Exomars spacecraft, is ready for shipment to the launch base in Baikonur for a launch scheduled in March 2016.  This unprecedented European Space Agency mission in cooperation with the Russian Space Agency (Roscosmos) and the Italian Space Agency (ASI) for which we are proud to be the prime industrial contractor, is the evidence of the key role that Europe plays in Space. Thales Alenia Space is the prime contractor of the entire program with the two missions (one on 2016 and one in 2018). In particular Italy, with our site in Torino, is in charge of designing the Entry, Descent and landing Demonstration Module (EDM), while France is in charge for the design and integration of the orbital module or TGO (Trace Gas Orbiter). The spacecraft is expected to reach Mars in October 2016 and is the preparation for the second mission planned for 2018, in which Thales Alenia Space Italy is in charge of developing the navigation and guidance system for the orbiter and descent modules, designing the Martian rover system and building the analysis lab, which will be integrated in the rover. This lab, for the first time ever, will be equipped with a "perforator", capable of digging in the Martian soil to a depth of 2 meters and taking samples. As CEO of Thales Alenia Space, together with all our teams, we are extremely proud to be part of such an unprecedented  mission in the interest of science that will put Europe on cutting edge position of Space Exploration as ever before."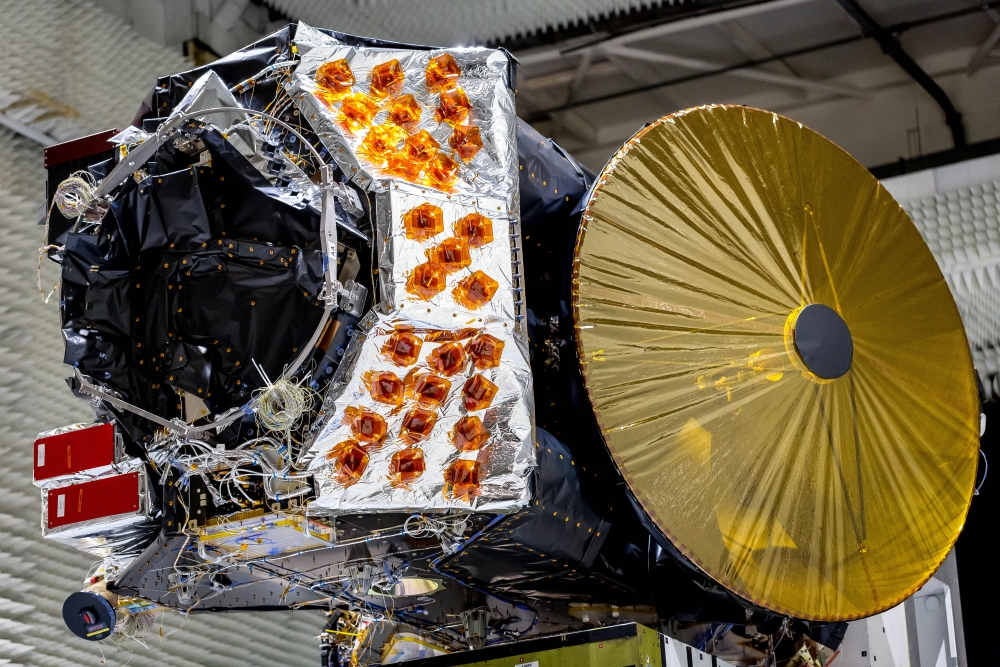 © ExoMars © Thales Alenia Space/Imag[IN]


Please read the press release for more information