ExoMars: one week before launch!
Thales Alenia Space is gearing up for the launch of the ExoMars 2016 mission, Europe's first mission to the Red Planet, which will lift off in a few days.
Back in 1971, in his album "Hunky Dory", David Bowie asked, "Is there life on Mars?" More than 45 years later, ExoMars will help us answer this existential question. ExoMars is the latest step in a general exploration process that may eventually lead to humans landing on the Red Planet.
The aim of this latest mission is to study the Martian atmosphere and soil, and detect any traces of life, past or present. It will help us answer humanity's eternal questions: Are we alone in the Universe? Where did we come from? Who are we? Where are we going?
One of the ExoMars' first tasks will be to detect traces of methane, a gas that is essential to life, and then to determine if its origins are biological or geological. Secondly, the mission will seek out sub-surface bacteria that will perhaps let us finally answer: "Yes, there was life on Mars!"

An unprecedented technological challenge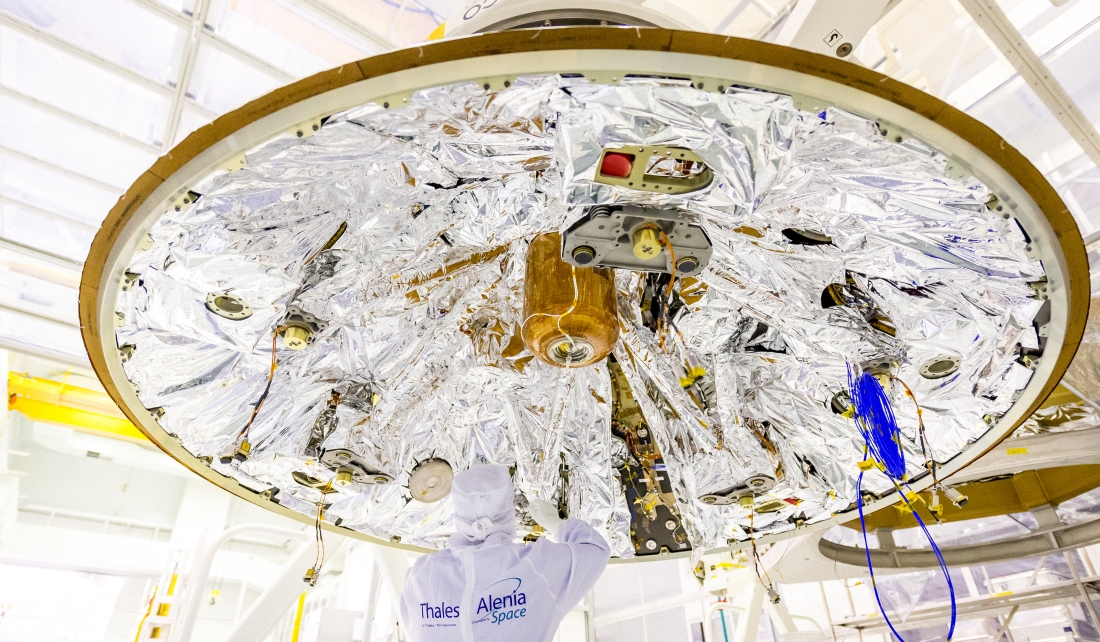 The mission is challenging: the spacecraft has to reach Mars after a long, perilous journey lasting seven months, then send one of its modules into orbit around the planet, and another one into the atmosphere for a trouble-free landing. But that's another story, and we'll be keeping you informed with regular updates after launch.
The first human missions to Mars could come towards 2030-40, and Thales Alenia Space's Turin labs are already studying possible projects. For now, we are looking forward to the first ExoMars mission, which will hopefully provide some answers… and undoubtedly raise more questions!

Video: ExoMars "Life on Mars"
 
Copyrights:
Photos: © Thales Alenia Space/Imag[IN]
Video: © Thales Alenia Space/Master Image Programmes