#HelloSpace: the story continues
Thales Alenia Space held its fifth #HelloSpace event in September and October, organized by the Innovation Cluster.
The two-part event brought together 60 participants in Cannes, Toulouse, Rome and Turin. The cluster's Innovation Fellows brainstormed in nine groups to get them thinking outside the box on a range of forward-looking topics, the aim being to stimulate innovation within the company and spawn initiatives, concepts, processes and proposals for innovative technologies that could take shape in the near future.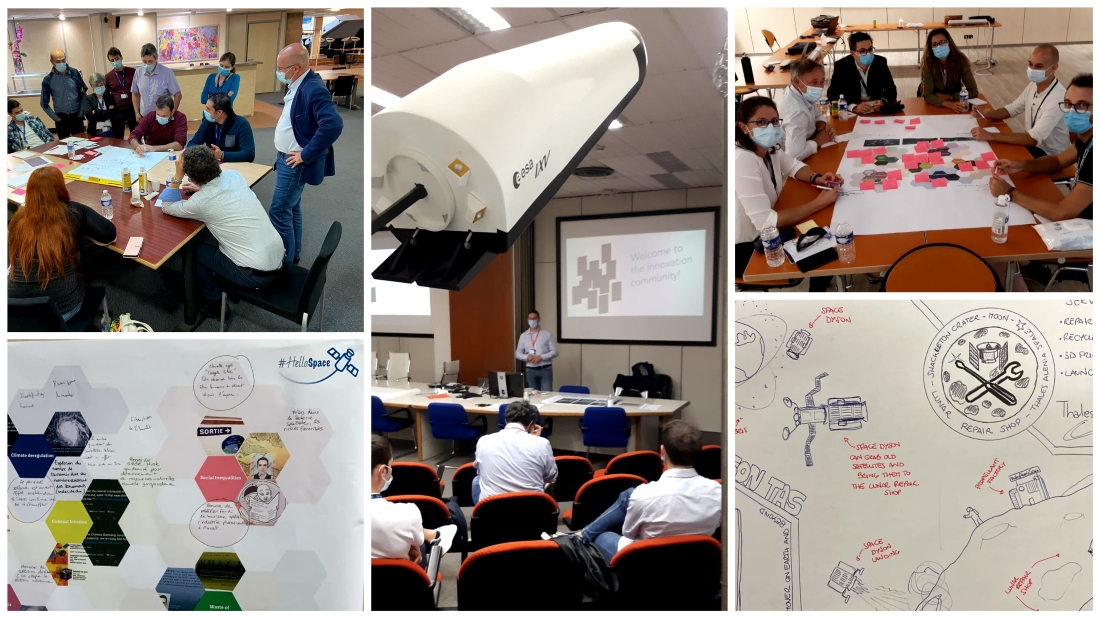 This fifth edition of #HelloSpace took the form of a design fiction exercise. On day one, participants were briefed about future market trends and invited to imagine a future in which public support for the space sector is waning in response to space tourism, visual pollution from satellite megaconstellations and the risk of increased collisions and falling space debris.
On day two, they came up with solutions to make space more sustainable, for example with in-orbit debris recycling facilities, bio-designed/biodegradable satellites or a lunar circular economy. But space didn't wait for fully decarbonized solutions such as these to come on stream before delivering vital services for the world's citizens. How could we anticipate natural disasters without environment-monitoring, oceanography and weather satellites? How could we geo-locate teams, individuals or boats adrift at sea without satellite-based navigation systems? Examples of applications that help and protect us in our daily lives are legion. This fifth #HelloSpace is a timely reminder of how space technologies are serving the planet, echoing Thales Alenia Space's vision: Space for Life.
Innovation Cluster: catalyzing and boosting innovations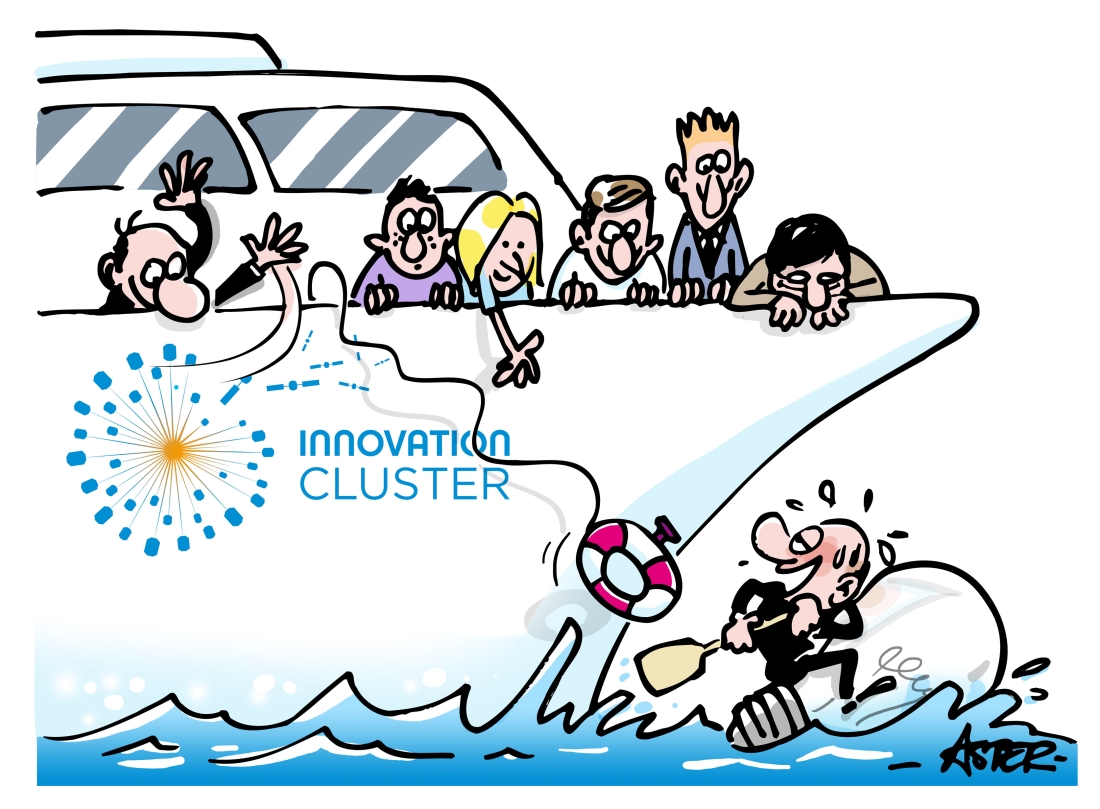 Created in 2014, the Innovation Cluster aims to spawn disruptive industrial, technical and commercial concepts, and to encourage new initiatives within the company. The cluster is integral to Thales Alenia Space's transformation strategy, firmly focused on nurturing a stronger innovation culture by stimulating intrapreneurship and creativity. Open to all, this network funds innovative value-added projects proposed by employees from across the company. It is thus a fertile breeding ground for advancing disruptive concepts, complementing R&D and reaching across the enterprise. The very agile structure can instantly provide the budget and resources needed to rapidly validate solutions with the potential to fuel a real market dynamic, and propose leap-ahead technologies and new development avenues for customers.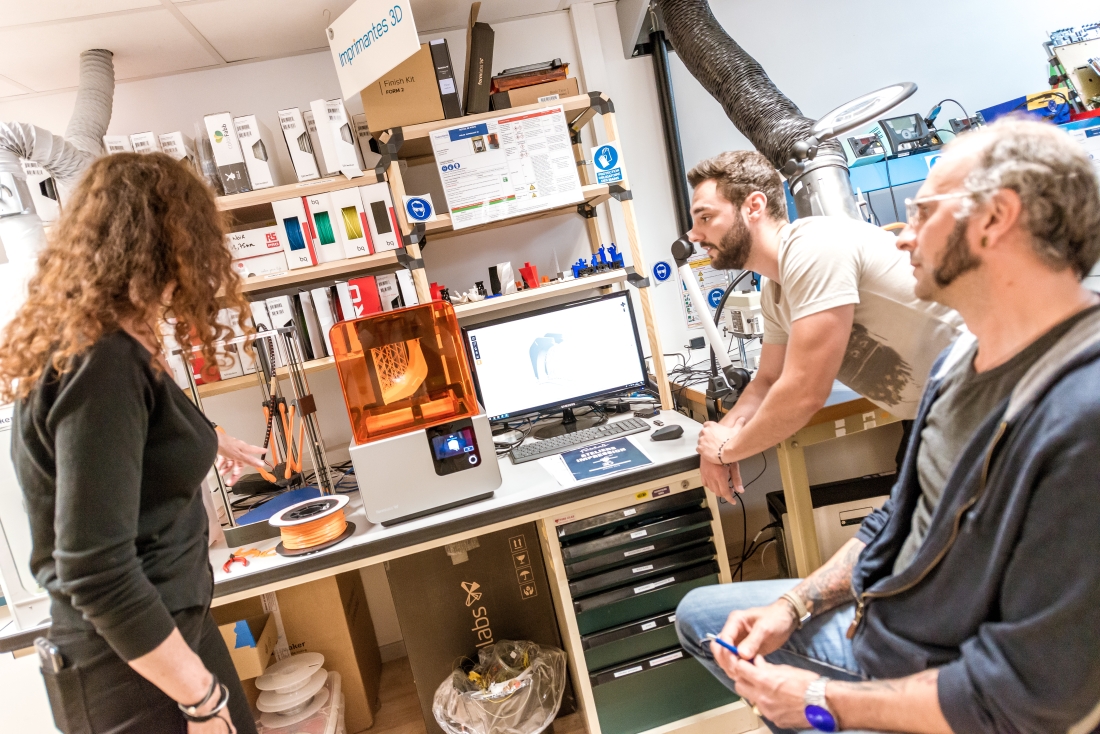 Thales Alenia Space's FabLab in Toulouse - Picture taken in 2018
Several fablabs have already taken shape at Thales Alenia Space under the Innovation Cluster's guiding hand. It has also organized all #HelloSpace hackathons to date. It was precisely at the first #HelloSpace in 2015 that Turin hatched the PIUME concept. Drawing on Thales Alenia Space's expertise in crewed spaceflight and orbital infrastructures on the International Space Station, PIUME is a suite of modules that can be used in extreme or hostile environments, be it in mountainous terrain, in the desert, in the Antarctic or in space. It could also be deployed in all kinds of environments, such as polar bases, desert camps, forward military posts and post-disaster situations. The concept is the ideal survival solution for remote or hostile regions.
An initiative like #HelloSpace is more than ever a fertile breeding ground for advancing future disruptive concepts in the space sector.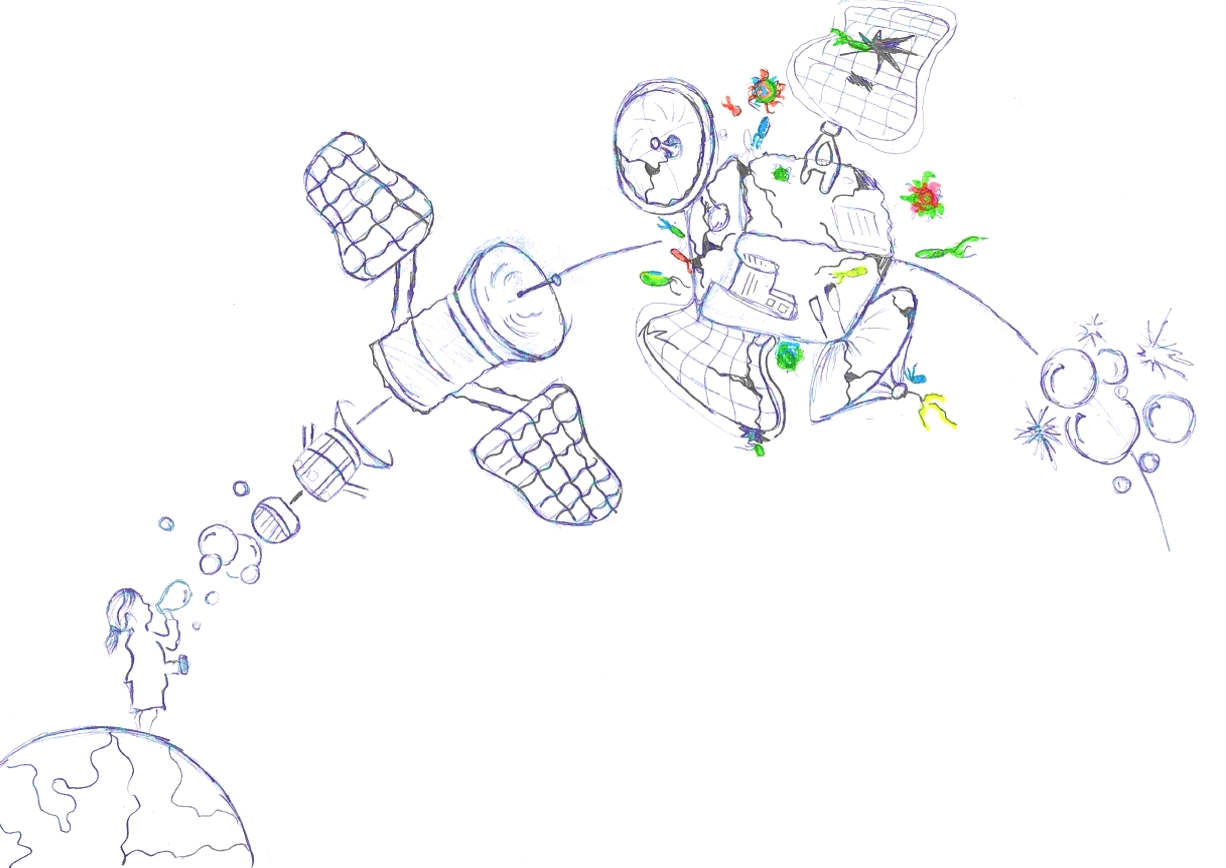 Copyrights: © Thales Alenia Space - © Thales Alenia Space/Imag[IN] - © Thales Alenia Space/Master Image Programmes - Cartoon © ASTER