Intermediate Experimental Vehicle (IXV), a new challenge for Thales Alenia Space
Mission success for the IXV atmospheric reentry demonstrator, developed by Thales Alenia Space !
Developed by Thales Alenia Space for the European Space Agency, the Intermediate Experimental Vehicle (IXV), was successfully launched by Arianespace, on February 11th 2015, on board a Vega rocket from the Guiana Space Center. It is a demonstrator aiming to test systems and technologies for future European atmospheric reentry vehicles. Thales Alenia Space capitalized on its acknowledged expertise in orbital infrastructures to act as prime contractor for this demonstrator. Below, we take a closer look at this exciting new program.
Mission
Launched successfully on February 11th 2015, the aim of the IXV program was to develop an independent system that could validate, under real conditions, atmospheric reentry technologies, namely aerodynamics, aerothermodynamics, and the thermal protection, navigation and control systems.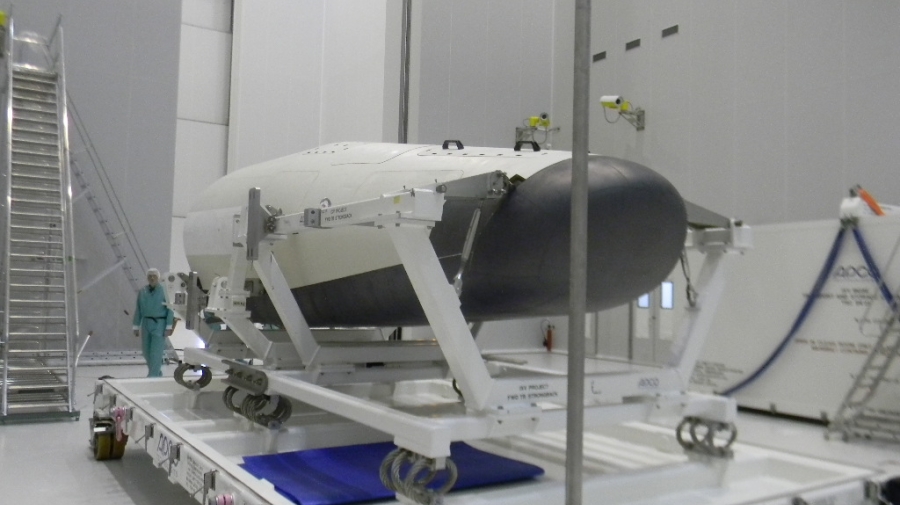 An exciting program, in space and at sea!
The IXV separated from the launcher at an altitude of 320 kilometers, continuing its ascent until reaching an altitude of 412 kilometers. It then began the reentry phase, during which experimental data was acquired via the instruments on the vehicle. The IXV reached a speed during its atmospheric reentry of approximately 7.5 km/sec at an altitude of 120 km, typical of a reentry from low Earth orbit, similar of those of the International Space Station.  Following the mission, that lasted about 1 hour and 40 minutes, the demonstrator splashed down in the Pacific Ocean, using a parachute. It was then recovered by a specially outfitted ship. The ship's crew, including propulsion staff from Thales Alenia Space, had to passivate (neutralize) the IXV and to recover the data recording devices. The ship will then sail through the Panama Canal on its way to Genoa, carrying its precious cargo.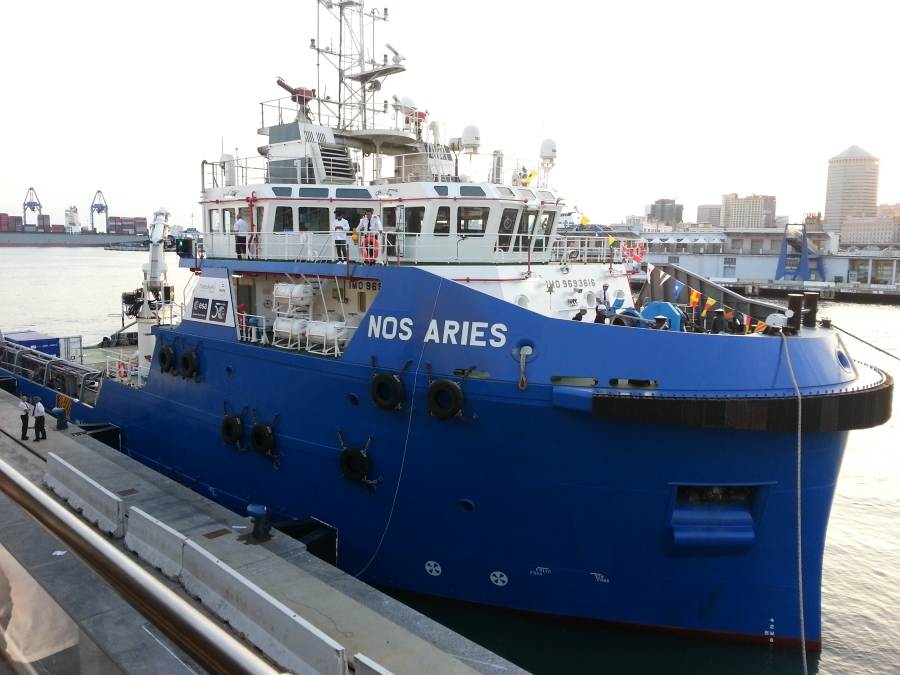 From orbital infrastructures to tomorrow's space transport systems
Having already supplied half of the pressurized volume on the International Space Station, Thales Alenia Space leveraged its unrivaled expertise in orbital infrastructures and space transport to meet new challenges, including the IXV for ESA, and the pressurized compartment on SOAR (Sub-Orbital Aircraft Reusable), which will carry both scientific experiments and astronauts. Thales Alenia Space will also be a leading contributor to the Orion Multi-Purpose Crew Vehicle (MPCV) being developed by NASA.
IXV quote: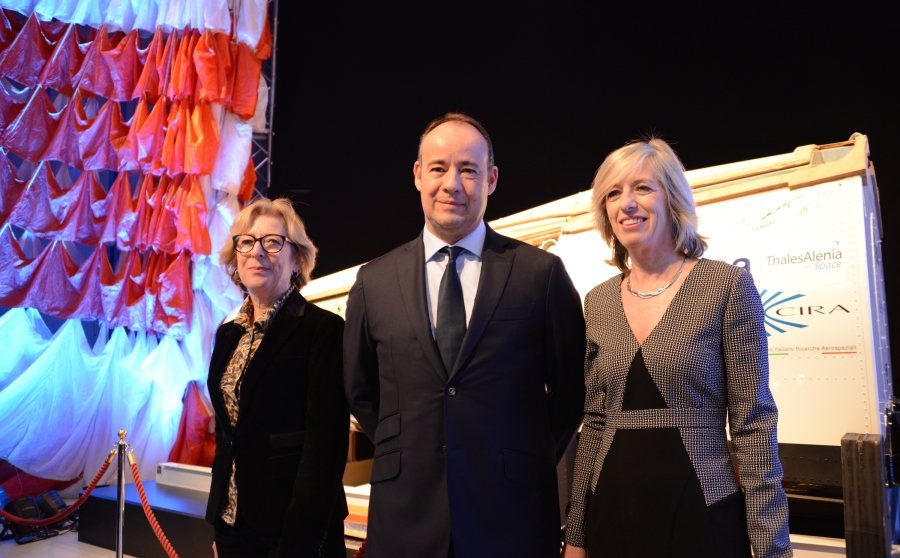 © Geneviève Fioraso, Jean-Loïc Galle, Stefania Giannini
"With this mission, France and Europe confirm their excellence in space exploration, one of the major challenges facing us in the years ahead. We are addressing scientific, technological and strategic challenges, along with the question of French and European sovereignty. At the same time, these scientific projects make us dream, illuminate our research on the origins of the Universe, and inspire young people to choose scientific and technical careers, areas where we lack human resources. To meet all these challenges, we have to develop expertise in the enabling technologies, and especially those needed by a manned or unmanned spacecraft to return safely to Earth. What I saw today at Thales Alenia Space's plant in Turin, along with my Italian counterpart Stefania Giannini, shows that Europe has what it takes to meet these exciting challenges." - Geneviève Fioraso, former French Minister of Higher Education and Research (Thales Alenia Space - Turin - February 11th, 2015.
For more information regarding IXV, please click on Futura Sciences web site, our partner on this event.