Iridium NEXT: an extraordinary production organization
The first launch of the Iridium NEXT constellation is approaching. The first batch of ten satellites is already at the launch site in California, at Vandenberg Air Force Base, mated to the dispenser and awaiting launch by SpaceX. Space enthusiasts and industry mavens alike are eagerly awaiting the countdown. But behind this unprecedented space program is a highly effective production organization and a supply chain that runs like clockwork. The production of Iridium NEXT satellites entailed a number of challenges, along with new methods, procedures and approaches. Below we take you on a short visit behind the scenes, as we see how this constellation took shape.
It all began six years ago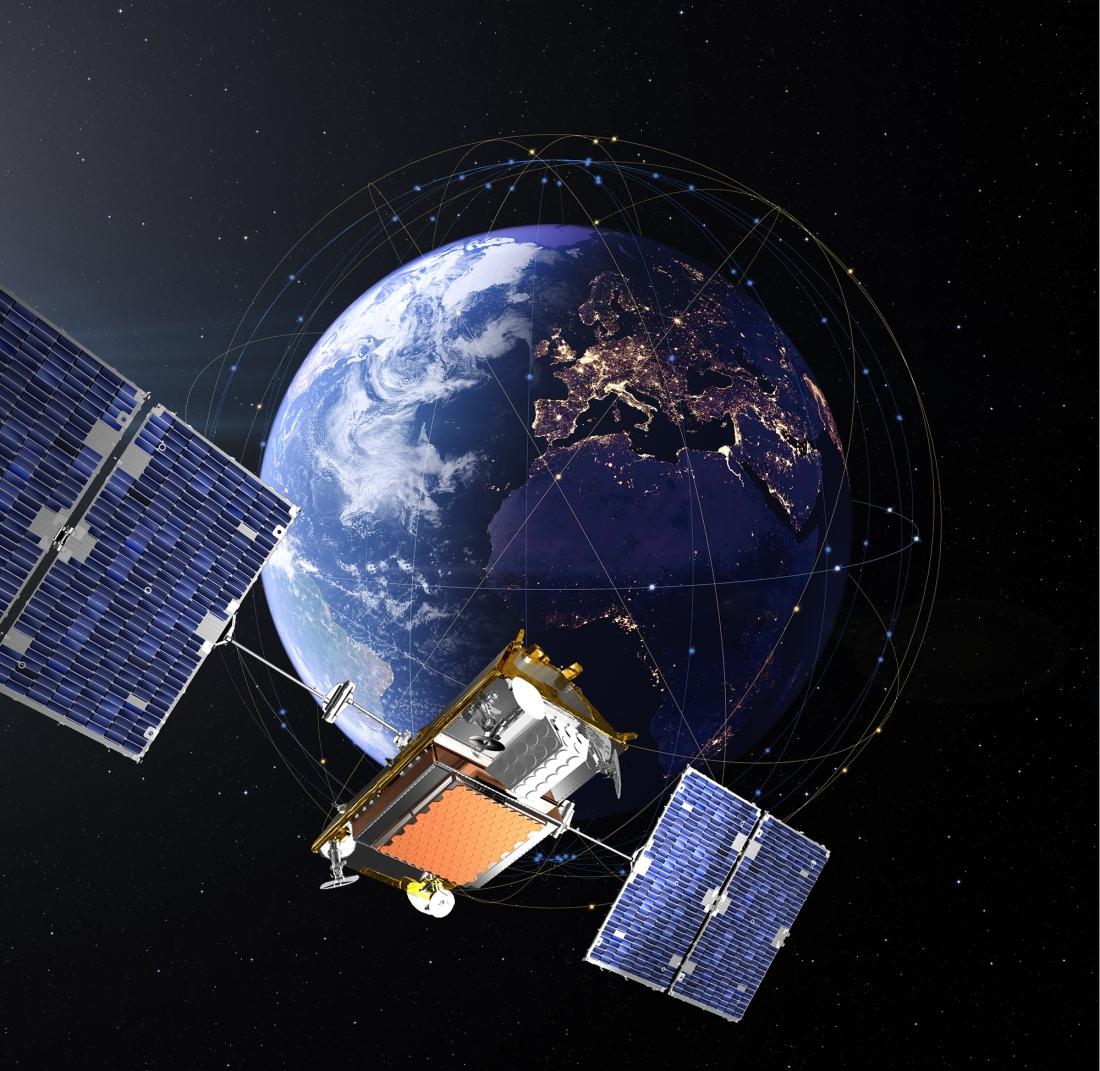 Everything started in 2010, when Iridium Communications chose Thales Alenia Space as prime contractor. As prime, Thales Alenia Space is in charge of system engineering and validation, along with the supply of the 81 telecommunications satellites dedicated to Iridium Communications' second-generation low Earth orbit (LEO) constellation: 66 operational satellites in orbit, plus 15 additional satellites to serve as in-orbit and ground spares.
The company came up with the following organization: the first two satellites were integrated, tested and qualified in Thales Alenia Space's clean rooms in Cannes and Toulouse. The remaining satellites are produced by Orbital ATK in Gilbert, Arizona. System validation was handled by combined Thales Alenia Space/Boeing teams, using validation platforms divided between Toulouse and Gilbert. More than 20 Thales Alenia Space engineers are assigned full-time to Gilbert to oversee the development and production of the satellites, as well as system validation.
An optimized supply chain for heady production rates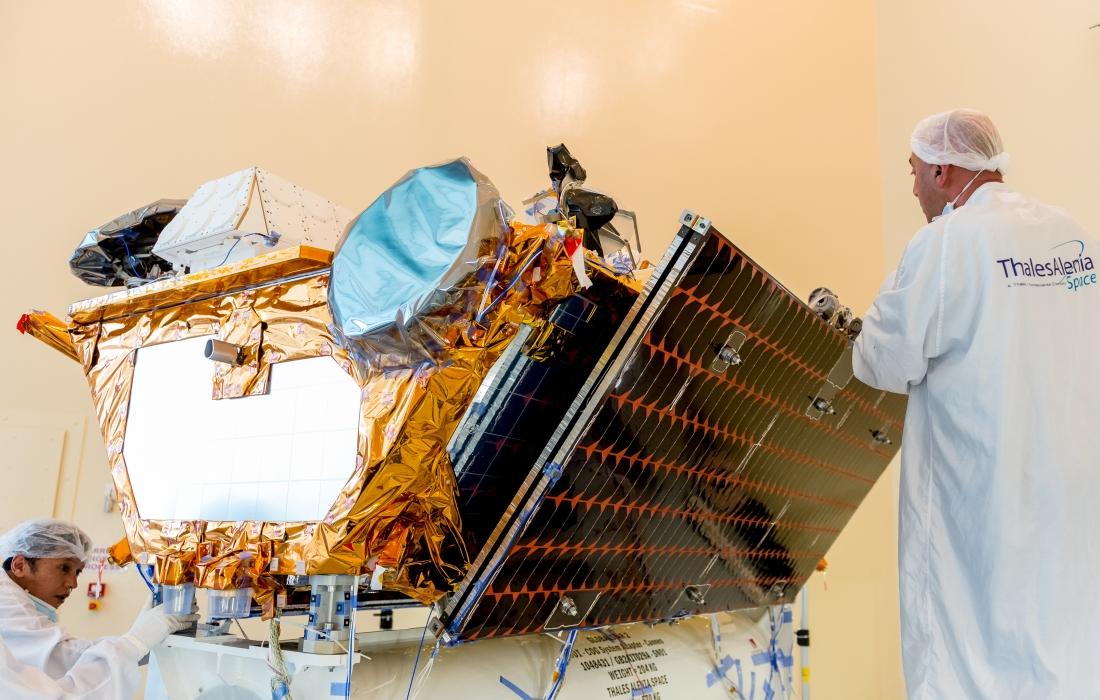 For the "mass" production of such a large constellation [the largest commercial constellation built to date worldwide], the entire system had to be reviewed. In terms of program management, the development of the supply chain and selection of suppliers were two decisive steps. To meet the tight deadlines, it was necessary to increase the delivery capacity up to 5 satellites every month [more than one satellite a week]! Being able to maintain such a tight time delivery required from Thales Alenia Space a perfect management of equipment deliveries towards Orbital ATK. This kind of inventory management, which could one day be a textbook case for study all by itself, was handled jointly by staff from Thales Alenia Space and Orbital ATK.
Dance of the containers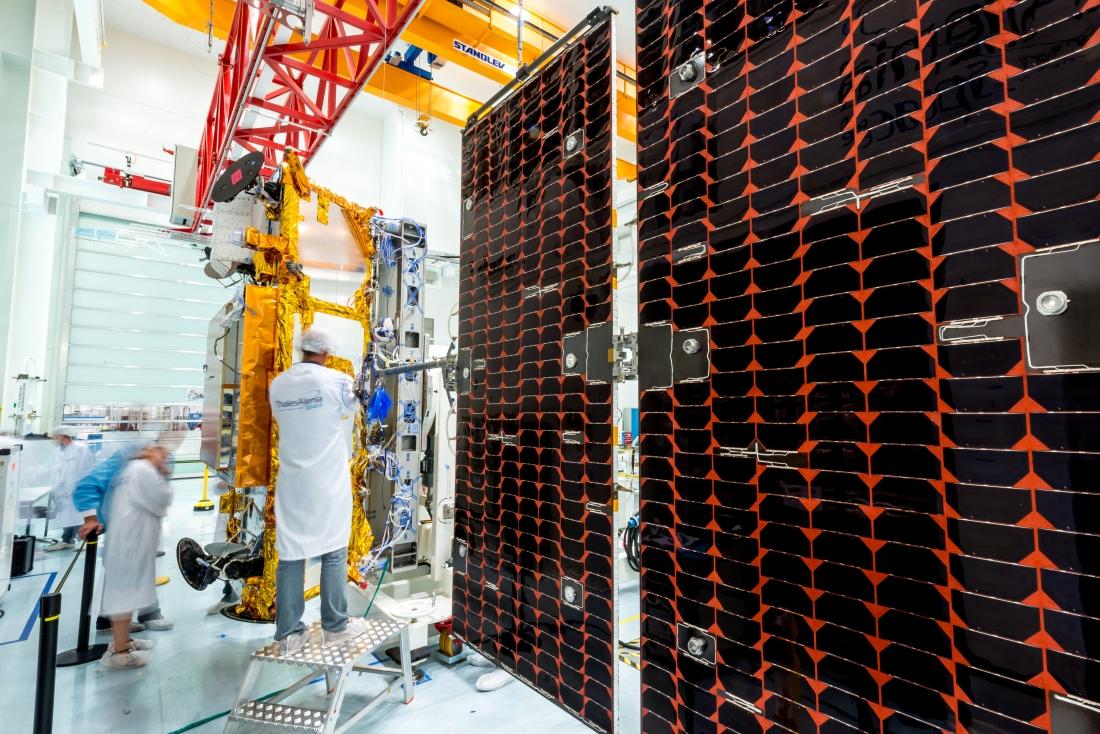 With engineering teams on both sides of the Atlantic, this mass production space-style would have been impossible without containers! The Iridium NEXT program was also an incredible industrial feat in terms of container management. While equipment from Thales Alenia Space had to be delivered on time to the United States, the main difficulty was managing the return of the different containers [since their number is limited] so they would be ready for the next delivery.
Fair winds for Iridium NEXT

With the first Iridium NEXT launch now imminent, the following launches of batches of ten satellites each will pick up the pace from now until early 2018, when the constellation will be fully operational in orbit. In the meantime, we will keep you informed on all the latest developments. Stay Tuned!
Copyrights:
Artistic views: © Thales Alenia Space/Master Image Programmes
Satellite in the clean rooms: © Thales Alenia Space/Imag[IN]
Satellites on the launch pad: ©  Iridium Communications Inc.