KOREASAT-5A arrives in Cape Canaveral for launch!
The KOREASAT-5A communications satellite arrived today at the Cape Canaveral space center in Florida. Built by Thales Alenia Space for South Korean operator KTSAT (a KT Corporation company), KOREASAT-5A will be orbited by SpaceX in the weeks to come, using a Falcon 9 launcher.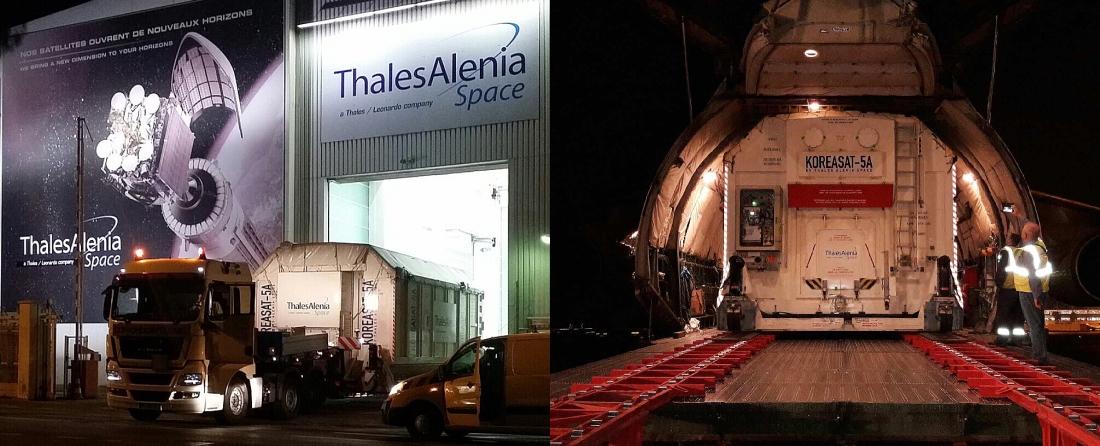 Based on Thales Alenia Space's new-generation Spacebus 4000B2 platform, the satellite is equipped with Ku-band transponders. It will weigh about 3,700 kg at launch, and offers payload power of approximately 6.5 kW. Positioned at 113° East, it will provide coverage of Indochina, Japan, Korea, the Philippines and the Middle East.
 
Thales Alenia Space is prime contractor for KOREASAT-5A, in charge of its design, production and testing, as well as ground delivery. The company is also responsible for its launch campaign, the launch and early operations phase (LEOP) and in-orbit testing (IOT).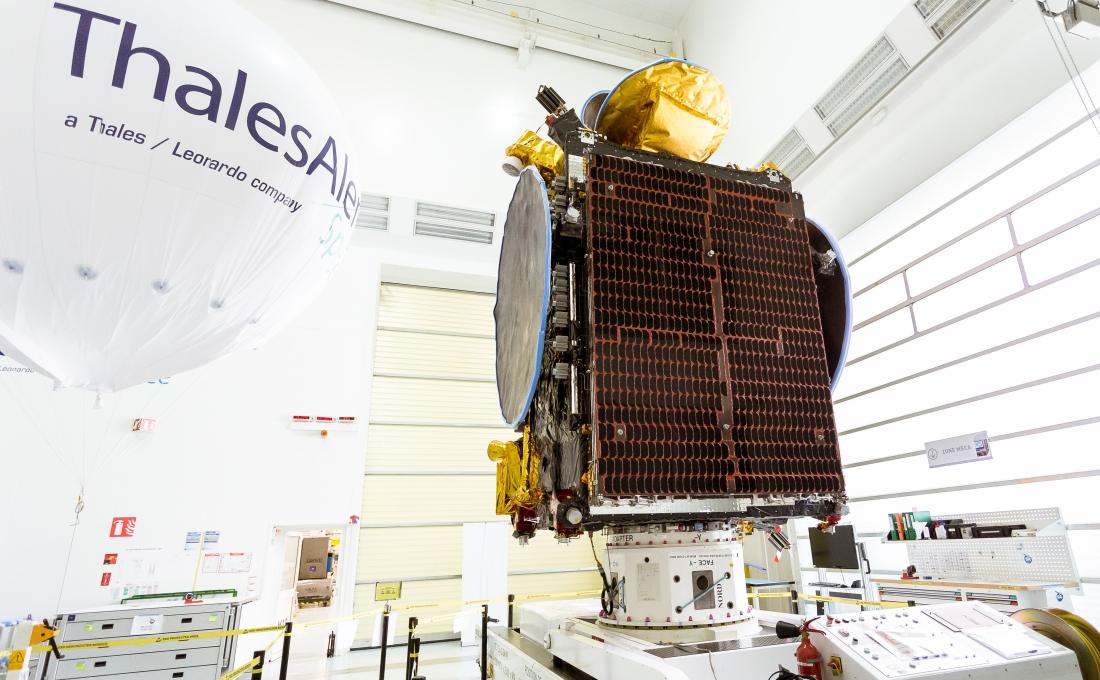 KOREASAT-5A is the fourth communications satellite to be built by Thales Alenia Space for KTSAT, following KOREASAT-5, KOREASAT-6 and KOREASAT-7, launched in May. KOREASAT-5A will also be the 35th satellite built by Thales Alenia Space as prime contractor to be launched since the beginning of the year.
Copyrights:
Artistic view: ©Thales Alenia Space/Briot
Photos by night: ©Thales Alenia Space
Satellite in the clean rooms: ©Thales Alenia Space/Imag[IN]