Mars Reconnaissance Orbiter: a breathtaking decade of discoveries
NASA's Mars Reconnaissance Orbiter (MRO) recently celebrated its 10th anniversary in orbit around Mars (after arriving on March 10, 2006). Launched on August 12, 2005, the large spacecraft, is looking for evidence that water existed on the surface of the Red Planet for a long time. While other Mars missions have shown that water flowed across the planet's surface during its history, we still don't know whether water was ever around long enough to provide the conditions for life. Of the seven current Mars missions, MRO returns more data every week than the other six combined. Among MRO's contributions to our knowledge of Mars are the (possible) detection of liquid water, an understanding of the seasonal changes on Mars, and the identification of underground geological structures. Thanks to the mission's longevity, and to the productivity of the orbiter's instruments, MRO still has a major role to play as an advance scout for both rover and human missions.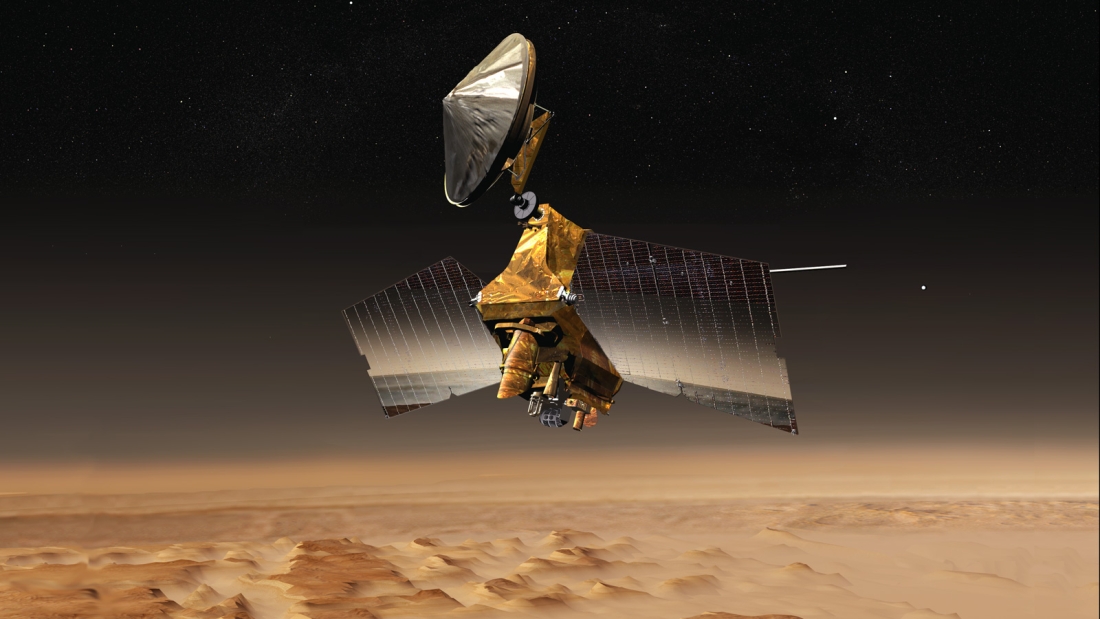 SHAllow-RADar (SHARAD), an Italian eye on Mars
SHARAD (SHAllow-RADar) is one of the main instruments on the Mars Reconnaissance Orbiter. It's a sounding radar that probes beneath the surface to see if water ice is present at depths greater than one meter (3.3 feet). The scientific instrument was developed in Italy by Thales Alenia Space, whose contribution has been so remarkable as to deserve in 2011 one of the most prestigious Nasa award, the NASA JPL Honor Award.