Meet Alessandra Tassotti, Product Assurance and Quality Assurance Manager based in Harwell
Can you please explain your job at Thales Alenia Space in the UK ?
 
I started here less than two years ago. In my current role as a Product Assurance and Quality Assurance Manager, based in Harwell, I'm working on the XPS (Xenon Propulsion System) module for the SES-17 satellite. This is a big deal for us, since this big geostationary telecom satellite will use an all-electric version of our new Spacebus NEO platform, and that's my main focus for now.
In practical terms, I take part in product lifecycle reviews along with customers and suppliers, and I chair internal and external non-compliance reviews, to support the company's experts in case specific issues are raised.
My job requires a good understanding of the requirements applicable to operations in space and more specifically propulsion subsystems. I draw on this knowledge to support our suppliers, help Thales Alenia Space deliver products that are on time and to spec, and build our customers' confidence.
What are you most proud of in your day-to-day activity?
I'm very proud to be working for a company like Thales Alenia Space, a world leader in the space industry. It's a fascinating job, since we're delivering products that benefit our customers, while making people's lives both easier and safer.
Which event in your career have you enjoyed the most?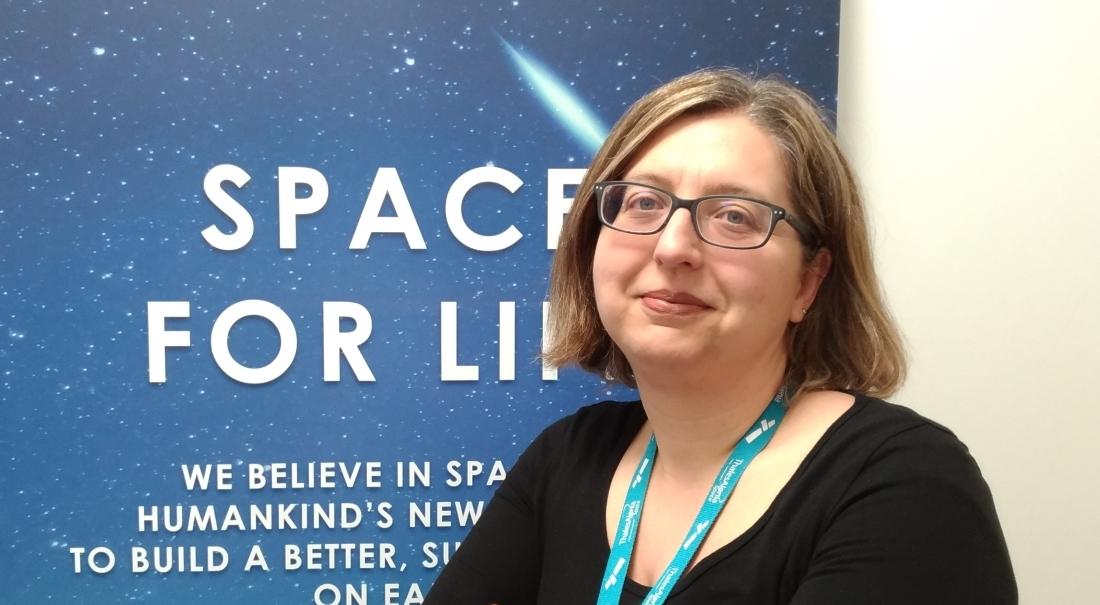 I like finding solutions to issues, especially when it's a joint effort between people from different countries, entities and backgrounds.
In 3 words, what are the qualities required in your profession?
Integrity, resilience, and teamwork!  
Copyrights :
First artistic view : © Thales Alenia Space/Briot
SES-17: © Thales Alenia Space/Briot
Spacebus NEO: © Thales Alenia Space/Master Image Programmes
Alessandra Tassotti: ©Thales Alenia Space