Meet Claire Parfitt, spacecraft systems engineer and project manager at Thales Alenia Space UK
Space Q&A. Can you please explain your job?
Claire Parfitt: My role at Thales Alenia Space UK is as a spacecraft systems engineer and project manager. This means my job is very varied and no day is the same as the last. As a systems engineer it is my job to ensure that all of the subsystems of a satellite work together coherently and in the most optimized way. This means I must know how all of these subsystems function and be able to understand how they interface with each other. Usually this involves working with a large team of specialist engineers and scientists, processing lots of different types of information and solving lots and lots of problems! I have worked on some exciting projects during my time at Thales Alenia Space, including the ExoMars Rover. I'm also the technical lead and project manager for the Thales Alenia Space UK nanosatellite program, where we are developing a highly capable and flexible platform called OmniSat, weighing less than 50 kg, and an instrument called HAPI that monitors pollution in the urban environment.
Space Q&A. What are you most proud of in your day-to-day activity?
C.P: Ever since I was a little girl I have always wanted to work in the space industry and feel like I am contributing to the exploration of our universe, the protection of our planet and the expansion of human knowledge. Belonging to this special group of people is a privilege and a pleasure that makes me proud every day.
 
 
Space Q&A. Which event in your career have you enjoyed the most?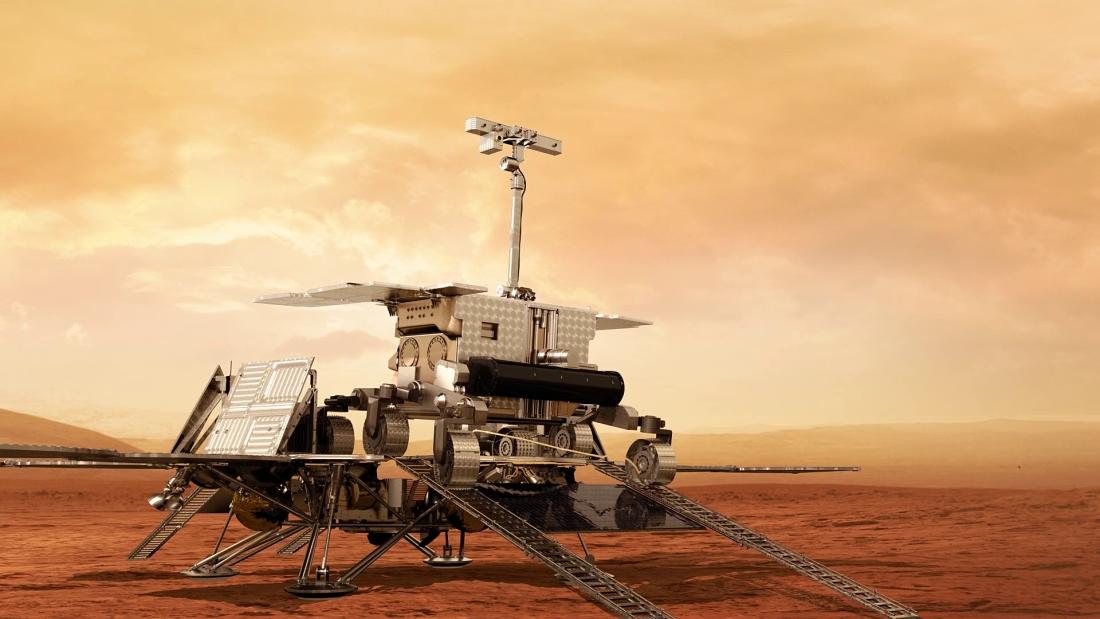 C.P: As with many of my colleagues, I enjoy a challenge. Some of the most memorable and enjoyable events in my career have been tied to the huge sense of accomplishment I get at the completion of a long and challenging piece of work. This could be anything from solving a difficult technical problem to completing a major project milestone on schedule and to budget. However, having worked for several years as part of the ExoMars Rover team, I'm sure that seeing the rover driving around on Mars and knowing that I contributed in some small way to making that happen will be a moment to remember.
 
 
Space Q&A. In 3 words, what are the qualities required in your profession?
a.         Curiosity
b.         Determination
c.         Integrity
Copyrights:
First artistic view : © Thales Alenia Space/Briot
Rover artistic view : © Thales Alenia Space/Master Image Programmes