Meet Delphine Spaterna: making the digital transformation a reality… augmented and virtual!
Could you explain your job at Thales Alenia Space?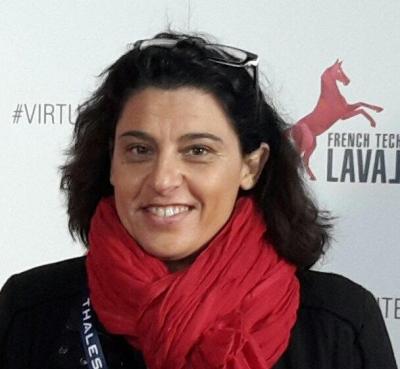 I work in the in the "test bench and control product line" department of the Software Solutions Competence Center (CCSL) at our Cannes plant. I'm in charge of a team more than 100 strong, working on a wide variety of products, including control centers, testing, simulators and test benches. I joined the company about a year and a half ago; before that, I was with Thales Services, as head of a Competence Center in eastern France.
Today, I'm very involved in projects concerning Thales Alenia Space's digital transformation and digital continuity, especially for the integration of new technologies in our production processes, such as virtual and augmented reality. Perhaps the most striking example is the use of augmented reality in our clean rooms where we assemble, integrate and test (AIT) satellites. Deploying augmented reality in these integration rooms will change the life of our operators.
What are you most proud of in your job?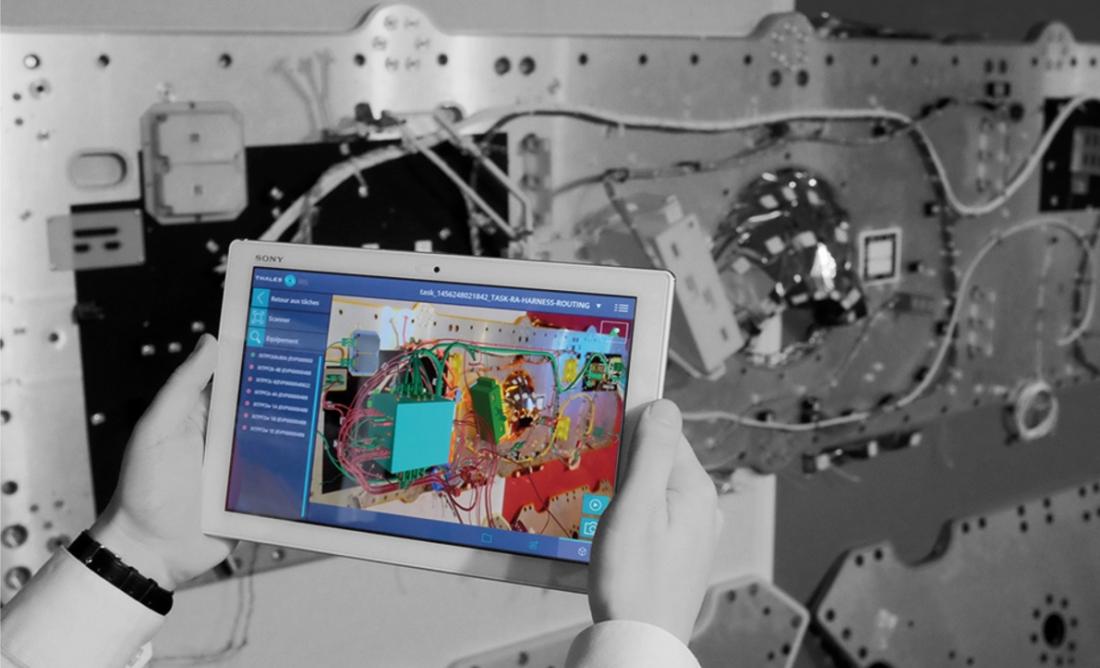 Thales Alenia Space is prime contractor for a number of satellites in sectors as different as telecommunications, Earth observation, navigation, science, space exploration and orbital infrastructures. It's a real privilege to be working in a company like ours.
People are highly motivated. And there's a real innovation-driven culture that irrigates all professions and programs. This culture, taken to the extreme, could be considered the driving force of the digital transformation now taking place in Thales Alenia Space. I'm proud to be working in this sector.
What would you describe at the highlight of your career so far?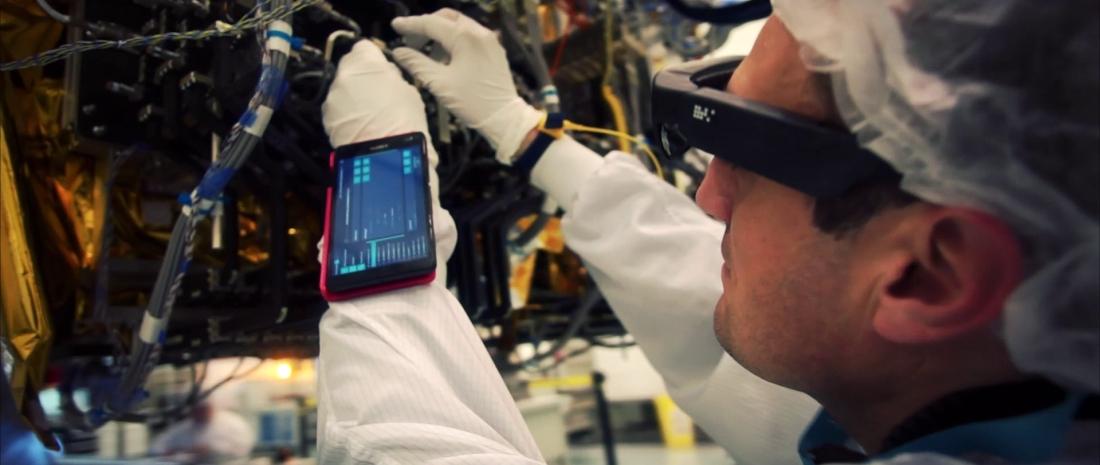 When we started to deploy augmented reality in our clean rooms, in conjunction with other entities and countries. This technology harbors significant benefits for a satellite-maker.
The production of a satellite requires a large of amount of information, coupled with strict procedures and seamless traceability. Ensuring information availability and flow should not prevent operators from carrying out their tasks. Before, operators spent a large part of their day tracking tasks to be accomplished, as well as moving around to find the right information. Augmented reality quickly became the method of choice to transmit information from our design departments, placing it directly in front of operators in the integration room. Using headsets, a digital tablet or projection systems, operators see a virtual image of the components and subassemblies exactly where they have to be assembled. All information needed for this task is concentrated in a single interface. By reducing operator movements inside the clean room, and eliminating repetitive tasks that don't add value, augmented reality clearly helps reduce the time needed to make a satellite.
 
 
Is virtual reality already being used at Thales Alenia Space? Where?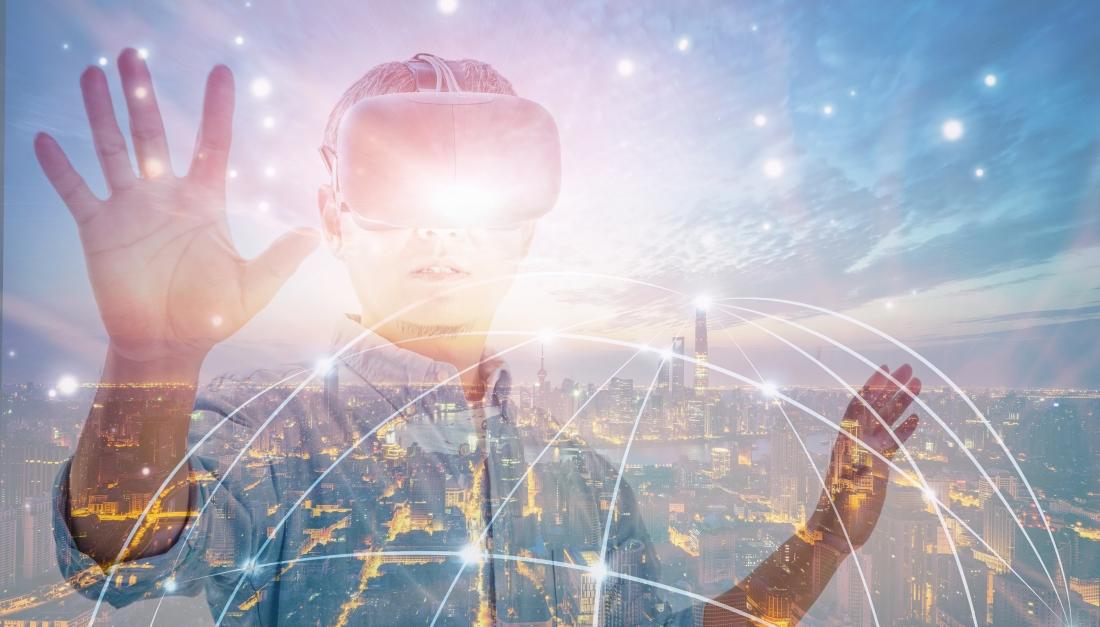 Virtual reality has already been used at several of our production facilities, for different purposes: training, accessibility management, and the layout of spaces to be used for assembly, integration and testing of satellites. For example, it allowed us to take an immersive approach to visualizing the dimensions of our new StratobusTM project, an autonomous, multi-mission stratospheric airship. Virtual reality was also used in the clean rooms at our facility in Rome, to determine the best configuration for the assembly and integration of the next eight O3b satellites. The key advantage of any virtual reality solution is to quickly resolve all problems concerning operator access to equipment.
 
 
What are the three main qualities required in your job?
A team spirit and the ability to listen and provide a long-term vision.
 
 
Digital transformation and innovation at Thales Alenia Space :
 
In the fiercely competitive communications satellite market, it is now essential for a manufacturer to produce more, faster and cheaper! New technologies have become an essential driver in boosting satellite production within a fast-changing industrial environment. From this standpoint, the "Factory of the Future" aims to introduce innovative and competitive new production technologies that will be an integral part of the company's digital transformation, including, additive manufacturing, robots and cobots, Factory 4.0, virtual and augmented reality, and more. "Innovation" may be the latest buzzword, but it also really comes into its own at Thales Alenia Space!  
Copyrights :
First artistic view : ©Thales Alenia Space/Briot
First 3 photos : ©Thales Alenia Space
Virtual Reality : ©IStock
Innovation : © Briot/Creative Spirit