Meet Lisa Sinardet, FabLab Network Manager
What's your role at Thales Alenia Space?
As FabLab Network Manager, my job is to coordinate Thales Alenia Space's network of FabLabs, or fabrication laboratories.
FabLabs are a free space for exploring ideas and innovating. They're open to anyone with access to Thales Alenia Space sites. The objective is to help all employees embrace a culture of innovation by giving them the resources needed to develop and pursue their own projects. There's no hierarchy at a FabLab because everyone's in charge of their own project, which they conduct throughout its development – so it's really self-empowering for employees. In practice, these digital fabrication laboratories are open to anyone with an innovative project they want to develop — whether it's space-related or a personal project. Each project is modeled to ensure it's feasible and anticipate any difficulties. We call this phase "makerstorming" — and it saves a lot of time and money at the production phase. The materials are relatively inexpensive, and FabLab prototyping is quite economical. Plus, all the machines used for modeling are digital, so it's relatively easy and doesn't require any special know-how. Thanks to the FabLabs, innovation is open to all!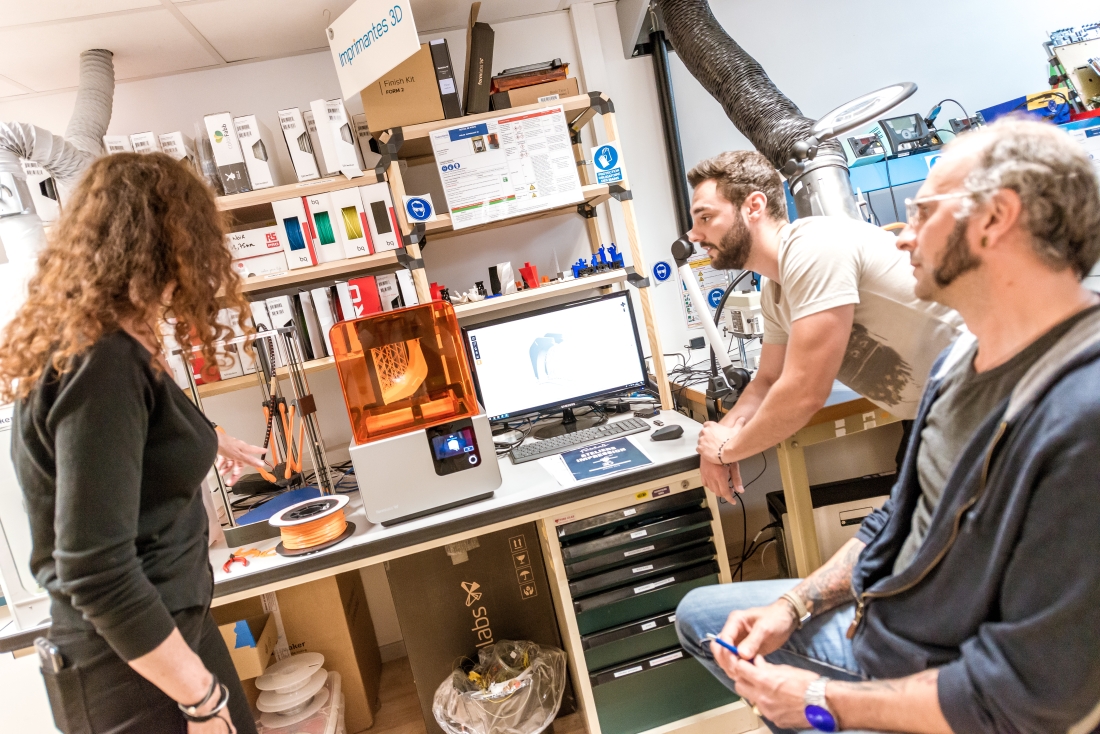 My first assignment as FabLab Network Manager was to oversee the Toulouse site, which was a pilot for the project. It involved setting up the physical space, putting in place the necessary organization, figuring out how the machines work and so on. Building on the success of that pilot project, we opened a second FabLab at Thales Alenia Space's site in Rome. Today, my main role is to continue rolling out the FabLabs across the company, so we can encourage intrapreneurship by developing this kind of creative space and making it available to all employees. All these FabLabs operate as a network — it's a community where people share their skills and knowledge and work together on joint projects.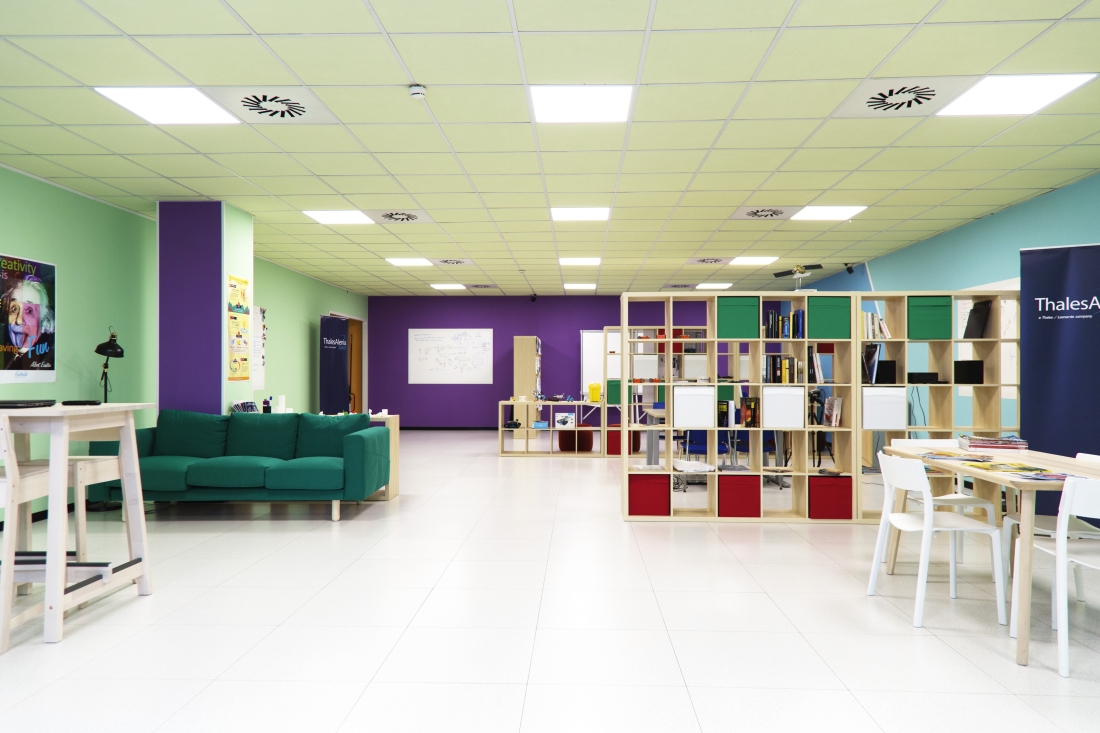 There are multiple benefits. The FabLabs foster innovation by taking employee ideas and bringing them to fruition. On the production side, the FabLabs support the design of new products by offering new solutions and giving us a preview of the technologies we want to develop, which limits the risk of mistakes. For example, it's proving really useful for the development of new tooling for the standardized production of satellite constellations. The FabLabs are a really useful resource. Set up at the initiative of the Innovation Cluster, they're directly driving creativity and innovation.
What makes you most proud in your daily work?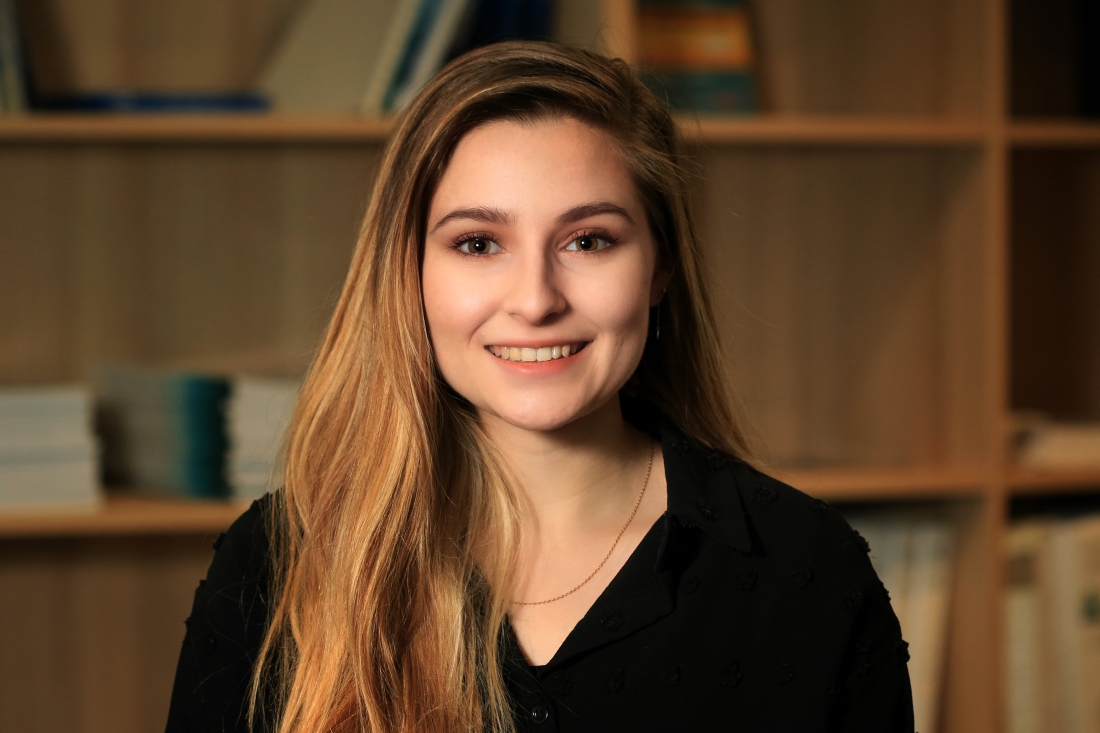 I'm really proud of helping make innovation accessible to all employees. When I first got involved in the world of innovation, I found it very technical and elitist. It just wasn't accessible to everyone, so I wanted to change that. Everyone can be creative — with a bit of a nudge in the right direction. It's important to believe in your own creativity and your own projects!
What's the highlight of your career so far?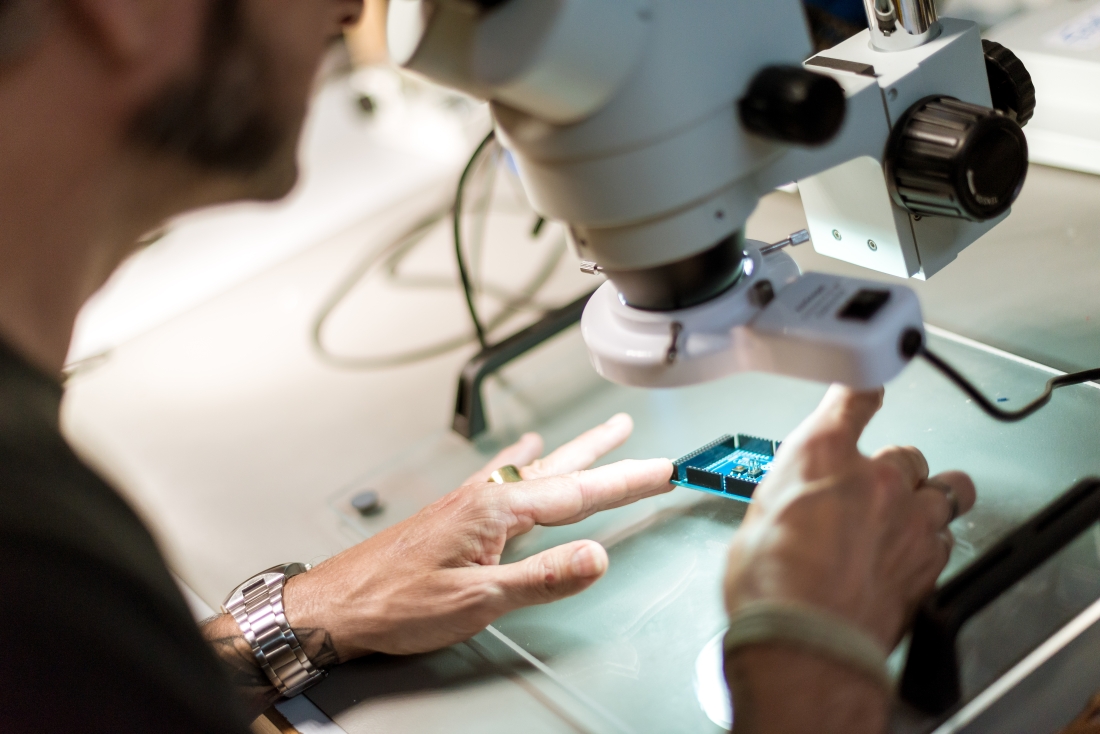 A real highpoint for me was when a part conceived by one of our employees was used on a geostationary communications satellite for a major operator. It's an innovative part for antennas, which could be adapted to other satellites. It was a long process, because the project was rejected four times before being modeled with the help of a FabLab. Visualizing the project helped people better understand how it works. When the person presented their project for the fifth time, after five minutes the teams literally said: "Ahh, now we get it — that's fantastic!" The FabLab played the role of communications facilitator. It was a real highpoint.
What key qualities are needed in your job?
Open-mindedness: You need to be open to all disruptive work methods and all ideas and never say this or that project can't be done.
Sociability: Serving as FabLab Network Manager is first and foremost about listening to others, so you can help someone make their project happen. It also involves promoting the FabLabs and the world of innovation, so everyone knows about it.
Creativity: You need to be creative for others. In other words, it's about identifying the working methods that will help spark the creativity of people with project ideas. You can use existing methods, like brainstorming, or create new approaches to fuel the creativity of other employees and overcome barriers and hurdles, like a card game. So, it calls for a lot of imagination. At the end of the day, you're like a midwife. The creative thinking is there. You're helping deliver it into the world!
Copyrights: ©Thales Alenia Space/Marchioro -  ©Thales Alenia Space/Imag[IN] -  ©Thales Alenia Space/J-P Grèzes.