Meet Sandrine Mathieu, an engineer dealing with the new challenges of climate change
What is your role at Thales Alenia Space?
I'm the Product Line Manager or PLM for environmental monitoring, oceanography and meteorology, which means I'm in charge of strategy for these product lines. Working with our Product Line Architects, we conceive and track product lines from the R&D phase with scientists and/or users, then preliminary design and feasibility studies and product development, all the way to end of life. In other words, it's my job to ensure that users' and customers' satellite data and operational needs are factored into future satellite missions. Understanding needs is what this job is all about. You could say I'm the 'customer's voice'. I'm in permanent touch with institutional stakeholders and space agencies, especially ESA and CNES, who communicate specifications and results of user surveys to me.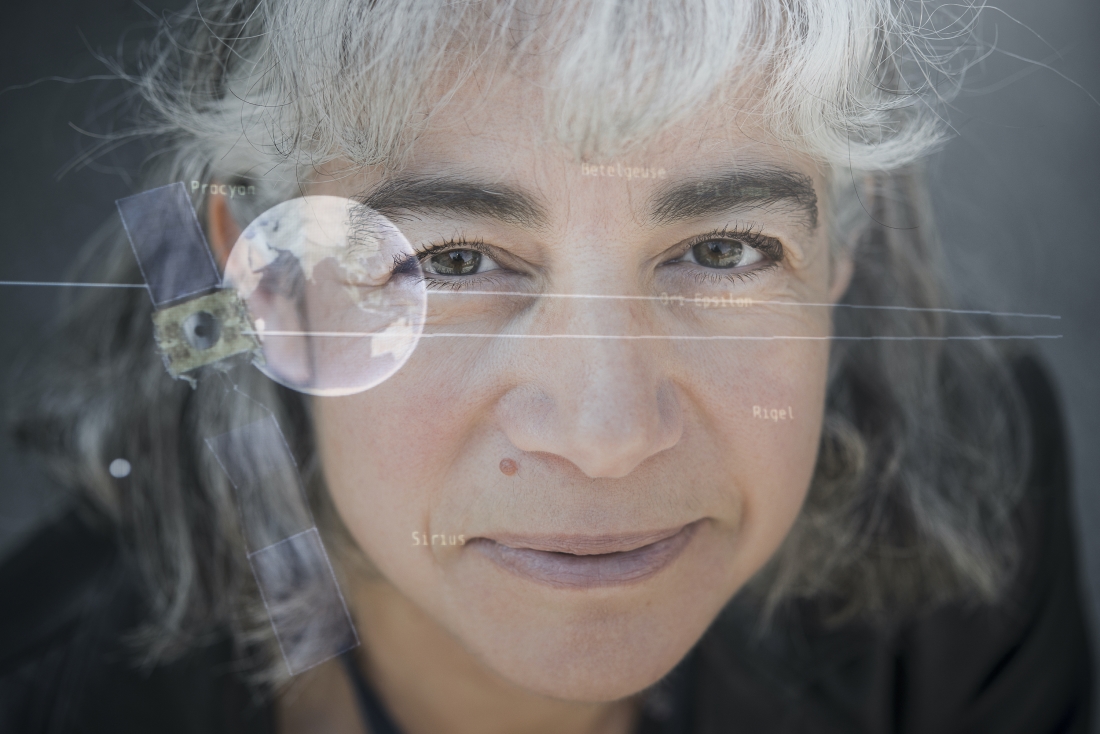 © Boris Wilensky / Human Value
Conversely, PLMs — who maintain close ties with the scientific community and research laboratories — identify mission capabilities made possible by existing technical solutions or new ones in development. That can lead to capabilities we hadn't even imagined at the outset. What I like most about my job, aside from the great relationship we have with our customers and the scientific community, is seeing the technology solutions we build spawning new real-world applications that are going to make users' lives easier. That gives me such joy. I see satellites as benefactors for all citizens.
To what extent can Earth-observation satellites help protect our planet?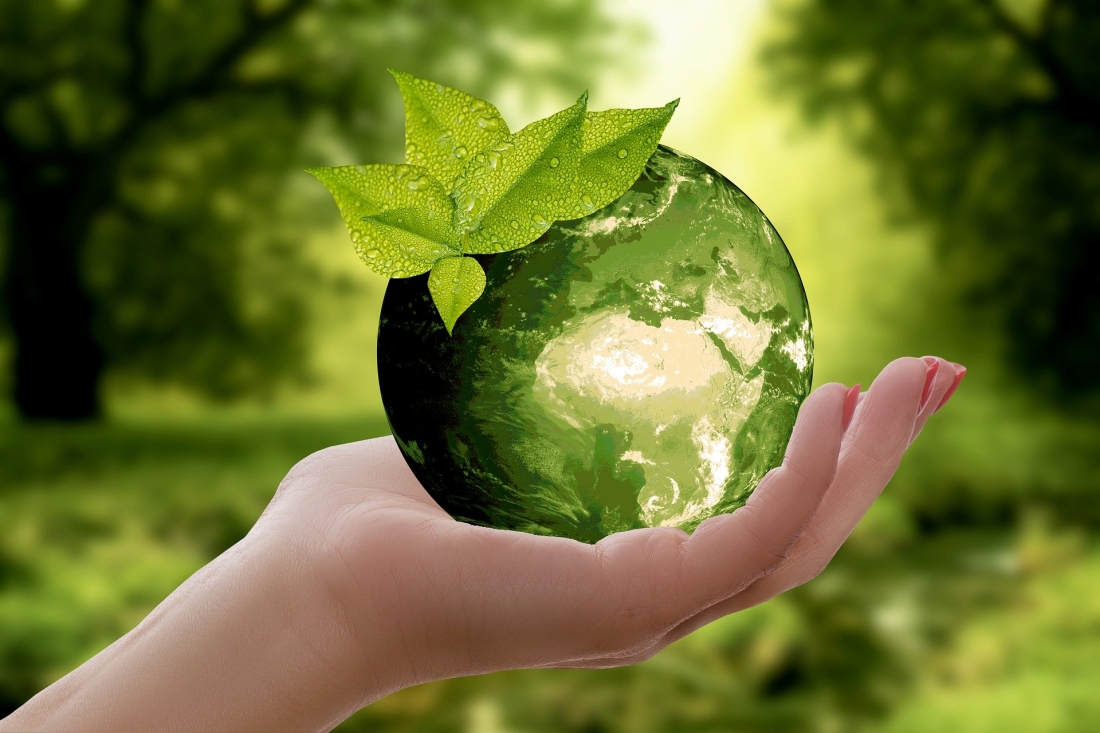 Satellites are sympathetic 'eyes in the sky' giving us a status check on the health of the planet. Today, we have not only short-term data but above all archived data, in some cases reaching back more than 50 years. That enables us to understand how the phenomena governing the Earth system are evolving and to anticipate the consequences of climate change. You have to properly distinguish the variables. Satellites can't act directly on the effects of climate change, but space technologies are great resources for measuring key indicators to precisely gauge the effects of deforestation, shrinking sea ice, ozone hole variations, etc. These indicators allow us to analyze climate phenomena, the oceans and their temperature, wave heights, color and much more. They're playing a significant preventive role by helping us to forecast severe weather events like typhoons, storms and tsunamis. Without satellites, we wouldn't have precise, robust and reliable data covering the entire globe. For example, satellites are instrumental in establishing 75% of the essential climate variables that serve as benchmarks set by the IPCC for tracking the effects of climate change.
Climate change unfortunately remains a key issue today. The amount of greenhouse gases already in the atmosphere alone is going to fuel rising mean temperatures for several centuries to come. So while satellites are playing a crucial role in our frenetic efforts to curb climate change, it's the actions of policymakers and citizens that have the most impact.
What can you tell us about the European Commission's Copernicus program?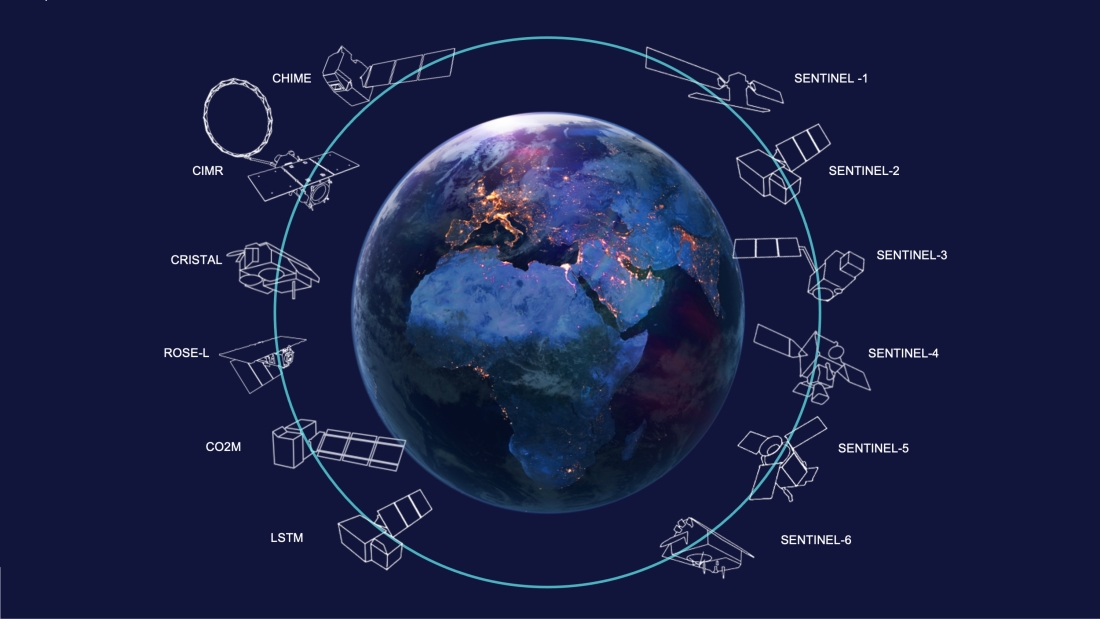 The Sentinel series of satellites developed on behalf of ESA for the European Commission's Copernicus program is of prime importance to environmental monitoring in Europe and around the world. This is Europe's contribution to the Global Earth Observation System of Systems or GEOSS.
The Sentinel family currently comprises six series of satellites: Sentinel-1 ensures the continuity of radar data acquired by ERS and Envisat, while Sentinel-2 and Sentinel-3 are dedicated to monitoring land surfaces and oceans. Sentinel-4 and Sentinel-5 are designed for meteorology and climatology missions. And Sentinel-6 ensures operational continuity with the Jason altimetry missions. Thales Alenia Space is prime contractor for the Sentinel-1 and Sentinel-3 series of satellites — four per mission — and in charge of the imaging ground segment for Sentinel-2. We're also contributing to the imaging spectrometer on Sentinel-5P and supplying the Poseidon-4 radar altimeter for Sentinel-6.
Thales Alenia Space is also on five of the six new Copernicus Expansion missions, three as prime contractor (CIMR, ROSE-L and CHIME) and providing the payloads for two more (CO2M and CRISTAL). These new satellites will measure atmospheric carbon dioxide emissions produced by human activities, monitor sea ice thickness and snow cover, support new optimized services for sustainable farming practices and preserving biodiversity, observe sea-surface temperature and salinity and sea ice concentration, and strengthen land surfaces monitoring and emergency management services.
Would you like to comment on any Copernicus missions in particular?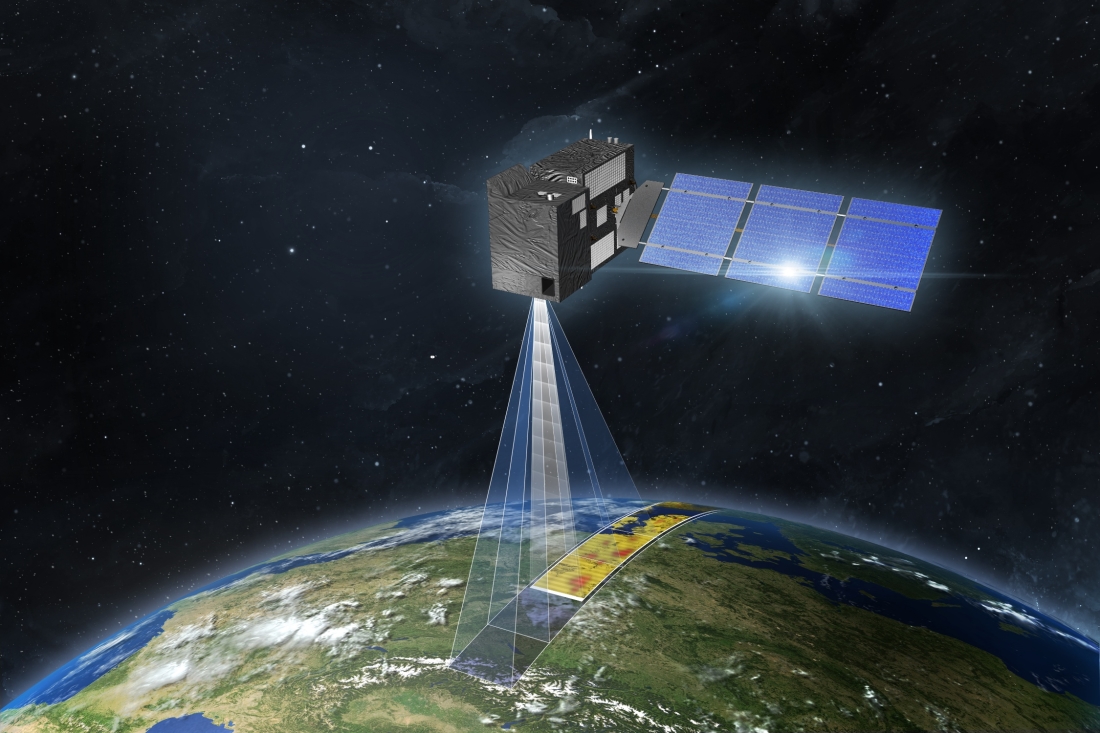 Yes, I'd like to tell you about CO2M and Sentinel-3.
CO2M is one of the new Copernicus Expansion missions. It will help us to meet one of the main challenges raised at the COP21 conference to track global climate change. This mission will give the EU the ability to precisely trace anthropogenic carbon dioxide emissions. Its specifications and capabilities are going to yield a gold mine of information on greenhouse gas emissions. Current space missions measuring anthropogenic CO2 aren't precise enough, in particular their spatial coverage and imaging swath. CO2M is therefore Europe's contribution to this global effort.
Thales Alenia Space is in charge of building the two CO2M satellite payloads, with OHB as prime contractor. The payload's very-high-performance instruments will measure CO2, nitrogen dioxide (NO2) and aerosols to obtain CO2 concentrations with unequaled precision. This level of performance combined with its comprehensive imaging capabilities will make CO2M the world benchmark for monitoring anthropogenic emissions of CO2, including in cities.
I also have a soft spot for Sentinel-3. Sentinel-3A and Sentinel-3B were launched in 2016 and 2018 respectively. They will be joined by Sentinel-3C and Sentinel-3D, all built by Thales Alenia Space as prime contractor.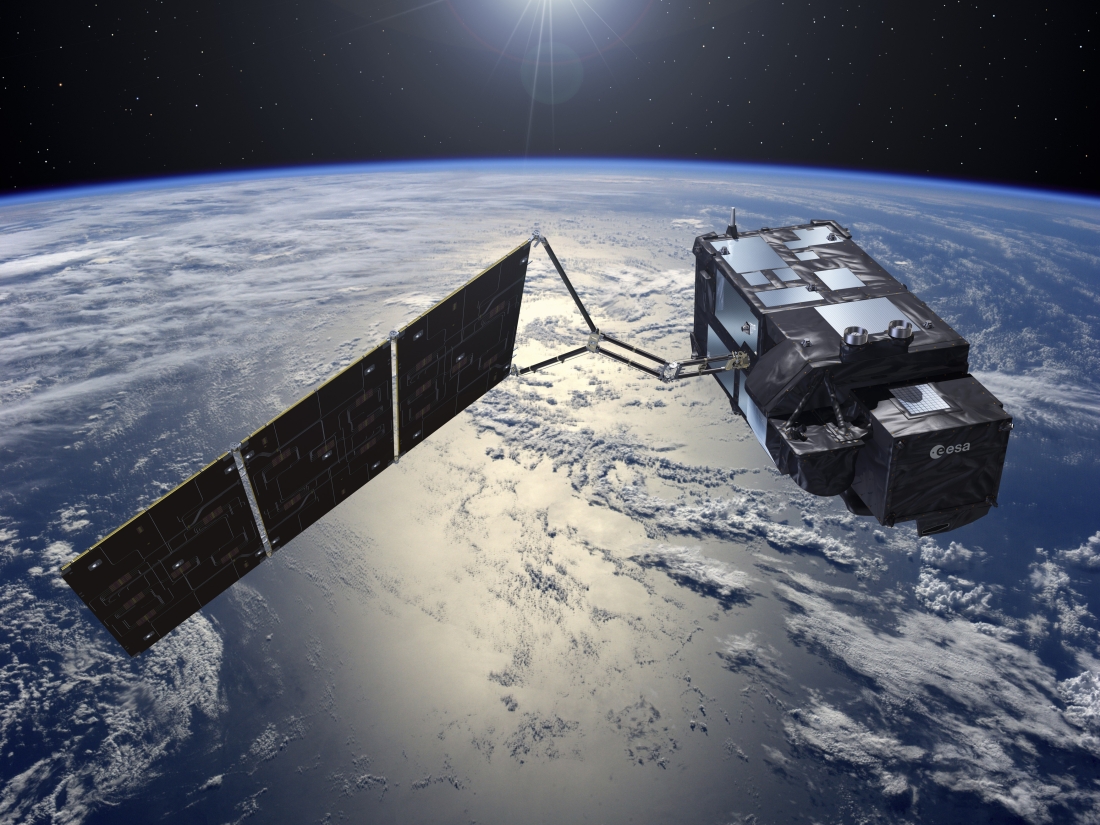 The Sentinel-3 satellites carry out a dual maritime and land mission covering oceanography, surface water and land vegetation.
In the field of operational oceanography, the satellites are conducting a special surface topography mission that consists in precisely measuring sea-surface and wave height, as well as ocean surface wind speeds. They're also measuring the temperature and color of oceans, seas and lakes. This data will help to improve oceanographic and coastal forecasts, giving us greater insights into the health of oceans and enabling us to better manage fish stocks and keep precise track of sea level variations and shrinking sea ice in the Arctic, which are all key elements in monitoring climate change.
How will future geostationary weather satellites help improve forecasting in Europe?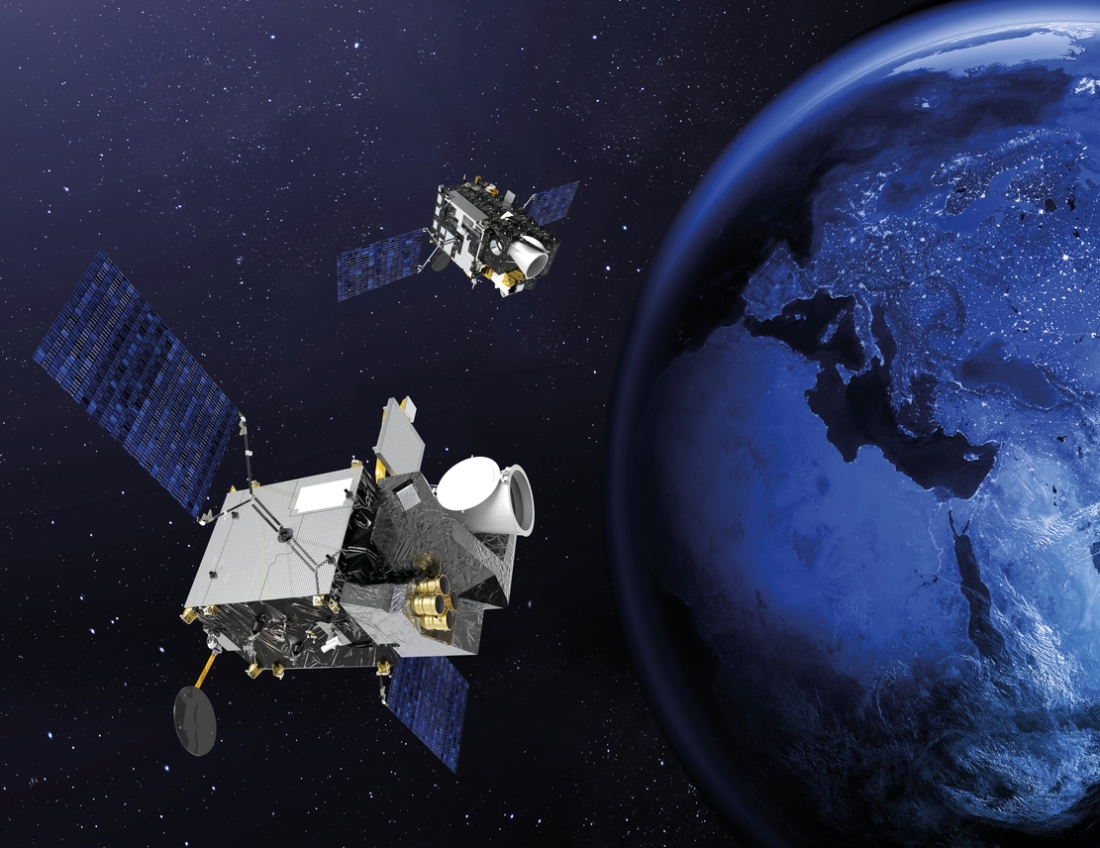 For more than 40 years now, the first- and second-generation Meteosat satellites have provided weather forecasters with an uninterrupted source of reliable data for their immediate and short-range forecasts.
Covering Europe, the North Atlantic and Africa, Meteosat Second Generation (MSG) satellites acquire fresh imagery every 15 minutes, versus 30 minutes for the first generation. MSG has brought weather forecasters better-quality images resulting from significantly more observation channels and better radiometric performance combined with shorter revisit rates. They are thus able to detect and track weather events like storms, which can be very destructive and impact a range of sectors like agriculture, commercial fishing and transport, in particular shipping. With Meteosat Third Generation (MTG), imagery will be refreshed every 10 minutes, making weather forecasts increasingly reliably thanks to atmospheric sounding instruments complementing imagery. All of Europe's geostationary weather satellites have been built by Thales Alenia Space as prime contractor.
MTG will go even further. While using a three-axis-stabilized spacecraft bus rather than a spin-stabilized one will enable images from anywhere on the globe to be refreshed every 10 minutes, this time will be cut to just two minutes and 30 second for Europe. MTG will comprise six satellites, four for imaging and two for atmospheric sounding. The imaging satellite data will be much more accurate, with a twofold increase in spatial resolution. The satellites will also offer additional spectral bands to collect more data on clouds and water vapor. The temporal resolution will be better, too, meaning imagery will be acquired more frequently. Due to the increased capacity of the imaging instruments, weather forecasts will be that much more reliable. And by combining imagery with sounding data, weather forecast confidence indices will be reliable out to five days and their range extended to eight days. The major new feature with MTG is its additional sensors, notably a lightning imager and a UV spectrometer dedicated to aerosols, built by Airbus Defence & Space.
The two atmospheric sounding satellites will be making a real technological leap to yield 3D maps of the atmosphere—a world first. The sounders will enable detection of severe weather events half a day ahead. And by combining the whole system, forecasters will be able to do their job better and forecast eight days ahead. That will be a big step forward in giving populations early warning of major events. MTG really is going to help save lives while paving the way for new kinds of services for Europe's and Africa's citizens. Once the entire MTG fleet is in orbit, Eumetsat will have the best weather services in the world.
I'll admit I'm proud to be working for a company whose technological know-how is helping to combat climate change within the broader space ecosystem. As a former United Nations Secretary General once famously said, "There is no plan B because there is no planet B". We only have one planet, as beautiful as it's fragile. More than ever before, we need to take care of it. And in that respect, satellites will help us and document our actions, but they're not going to do our work for us!
Illustrations: Sentinel-3 © ESA -  CO2M © OHB -  Copernicus © Thales Alenia Space/Briot - MTG © Thales Alenia Space/Master Image Programmes - Photo of Sandrine Mathieu © Boris Wilensky / Human Value