Meet Ysatis McCulloch, Mechanical Engineer at Thales Alenia Space in the UK
Can you please explain your job?
I am a mechanical engineer based in Bristol, UK. My role focuses on the mechanical design, analysis and testing of complex satellite structures and subsystems.  Since joining Thales Alenia Space three years ago, I have undertaken the mechanical analysis of subsystems for multiple Earth observation and space exploration projects, such as ExoMars and Cryocooler.  I also contributed heavily to the mechanical design and configuration for the SMILE bid – an important project for Thales Alenia Space, to examine interactions between the solar wind and the Earth's magnetosphere.
© © Thales Alenia Space/Master Image Programmes
ExoMars 2020 © Thales Alenia Space/Master Image Programmes
What are you most proud of in your day-to-day activity?
As an engineer, it is easy to focus on the detail and forget the bigger picture.  For me, I'm proud of the day-to-day opportunities I have to make an impact, such as developing engineering solutions that meet the customers' requirements – knowing that the final product will contribute to our understanding of the solar system or produce data that will be used to improve living standards here on Earth. Another good example is that we work with schools and universities as part of our STEM outreach program to engage and inspire future generations of engineers – both men and women!
I am also proud to be involved in our Diversity Network, which in the past year alone has been able to engage the company in unconscious bias training, and other activities to increase awareness and continually strive towards a more diverse workforce here at Thales Alenia Space.
Which element of your career have you enjoyed the most?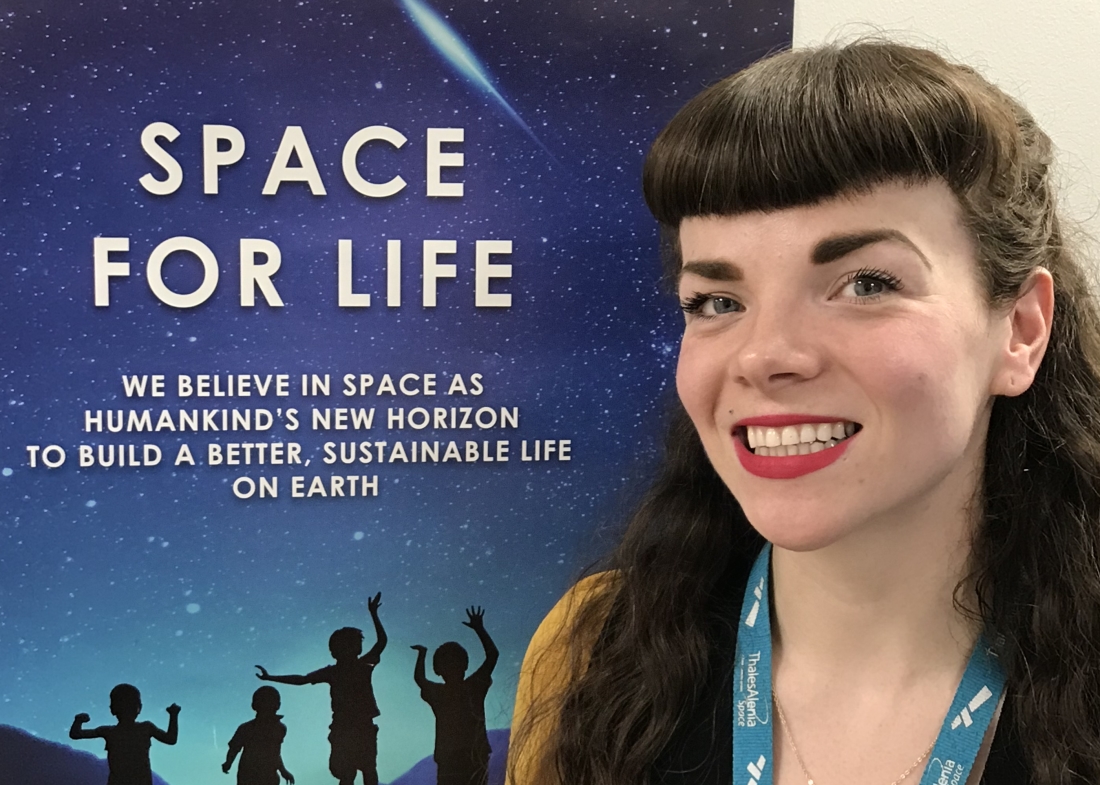 I enjoyed working in a multinational team of passionate and highly-skilled  people on a wide range of bids and projects that have contributed, not only to my own development, but also to the growth of Thales Alenia Space in the UK.
In 3 words, what are the qualities required in your profession?
Flexibility, Drive, Curiosity.
First artistic view: © Thales Alenia Space/Marchioro