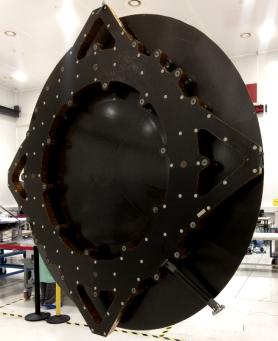 It's official! A new deployable antenna reflector was qualified at the end of last year by Thales Alenia Space's plant in Toulouse, southwest France. Designed for the company's future communications satellites, especially the Spacebus NEO product line, this new antenna reflector is 2.6 meters in diameter and features a highly standardized design. It will also adapt perfectly to changing geostationary telecom mission requirements.
In particular, this new reflector concept calls on composite materials, as well as metallic parts made using the additive manufacturing (3D printing) process. It incorporates about one hundred advanced titanium inserts, allowing the reflector to be assembled in just one week: a first in Europe! In terms of performance, it offers very high geometric stability in geostationary orbit, which means that it is well suited to telecom missions in Ku and Ka band, as well as the highly demanding Q/V band.
Thales Alenia Space's new antenna reflector was developed and produced by a multidisciplinary team, who employed the "Open Innovation" model. It had to combine very competitive economics with technical performance on a par with "best in class". The team involved needed just a year to develop this product. Combining performance and competitiveness, it perfectly matches the needs of today's telecom operators, also allowing them to speed up time-to-market for their satellites.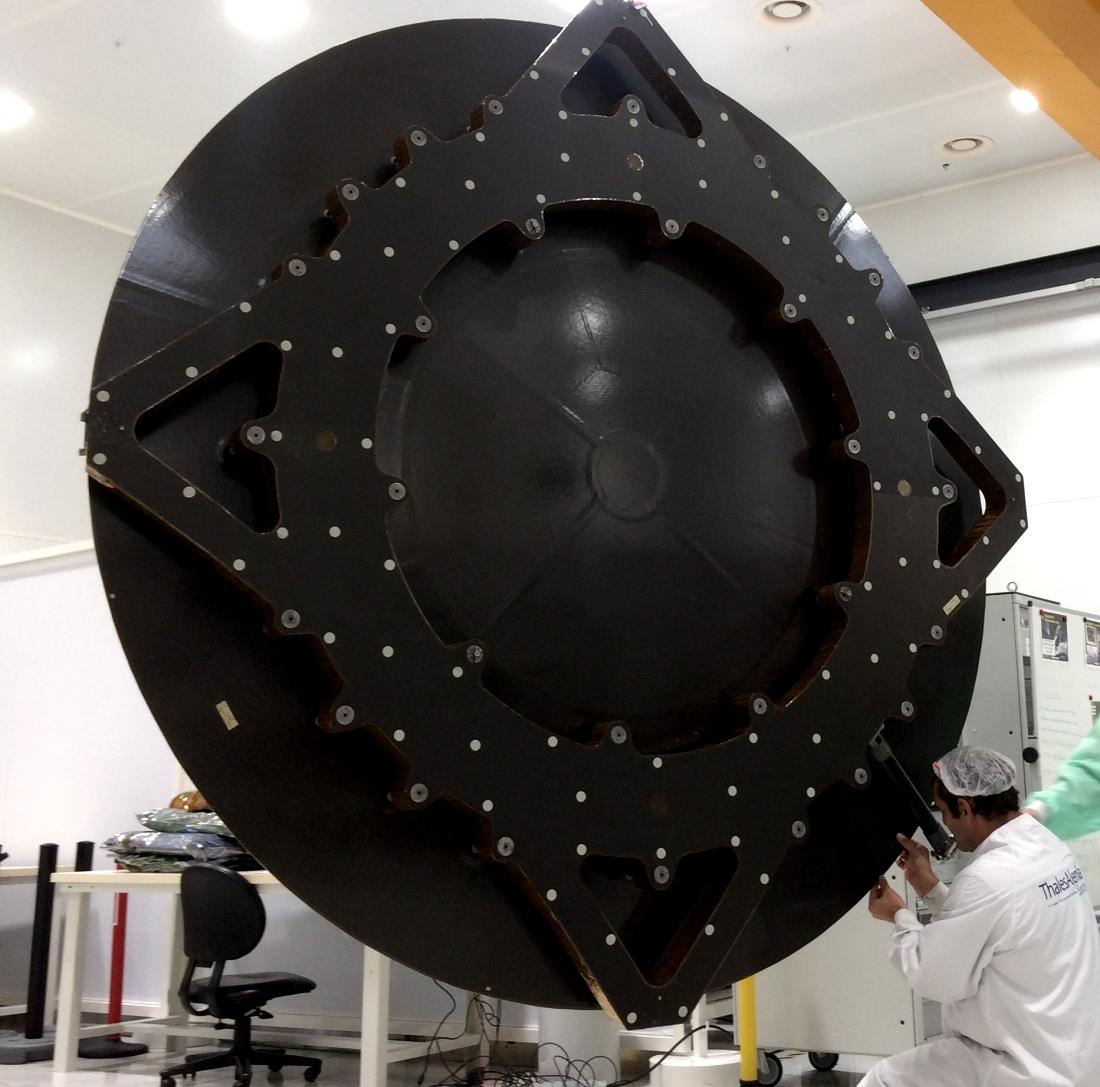 The first flight models of this new deployable antenna reflector are now in production at Thales Alenia Space's plant in Toulouse. It will be used for the first time next year on a geostationary communications satellite.
Copyrights:
Artistic view: © Thales Alenia Space/Master Image Programmes
Photos: © Thales Alenia Space