Orion's European Service Module gearing up for Exploration Mission-1
NASA's new spacecraft, Orion, resembles the Apollo command ships that ferried astronauts to the Moon and back in the 1960s and 70s, but beefier and with state-of-the-art technologies. It is designed to send astronauts further into space than ever before, beyond the Moon to asteroids and even Mars. The European Service Module (ESM), under the responsibility of Airbus Defence and Space, is Europe's contribution to the Orion spacecraft. It provides electricity, water, oxygen and nitrogen, as well as keeping the spacecraft at the right temperature and on course. The first full Orion mission, Exploration Mission-1, will be an uncrewed flight going more than 64,000 kilometers beyond the Moon in 2018 to demonstrate the vehicle's performance for future human-rated missions. Integration of the module's flight model for Orion's first deep-space mission is ongoing at Bremen, Germany.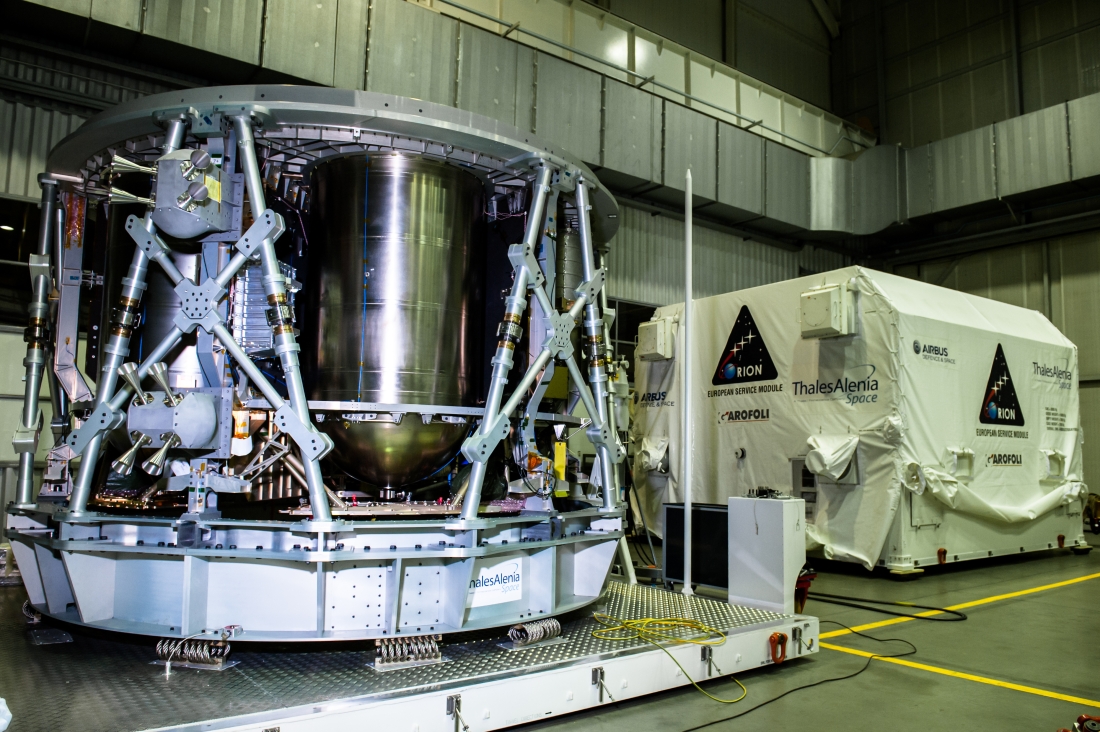 Learning from experience
 
Orion spacecraft will carry humans further into space than ever before using a module based on Europe's Automated Transfer Vehicle (ATV). Thales Alenia Space, drawing on the experience gained with five ATVs, developed critical components for the ESM, including the structure, micrometeorite shield, thermal control system and water and gas distribution and storage systems. After supplying a large share of elements for the International Space Station (ATV Integrated Cargo Carriers, Nodes 2 & 3, Cupola, Columbus, MPLM & PMM, Cygnus PCM), Thales Alenia Space is now contributing to the development of the "new Apollo" – and to human exploration of space beyond low-Earth orbit.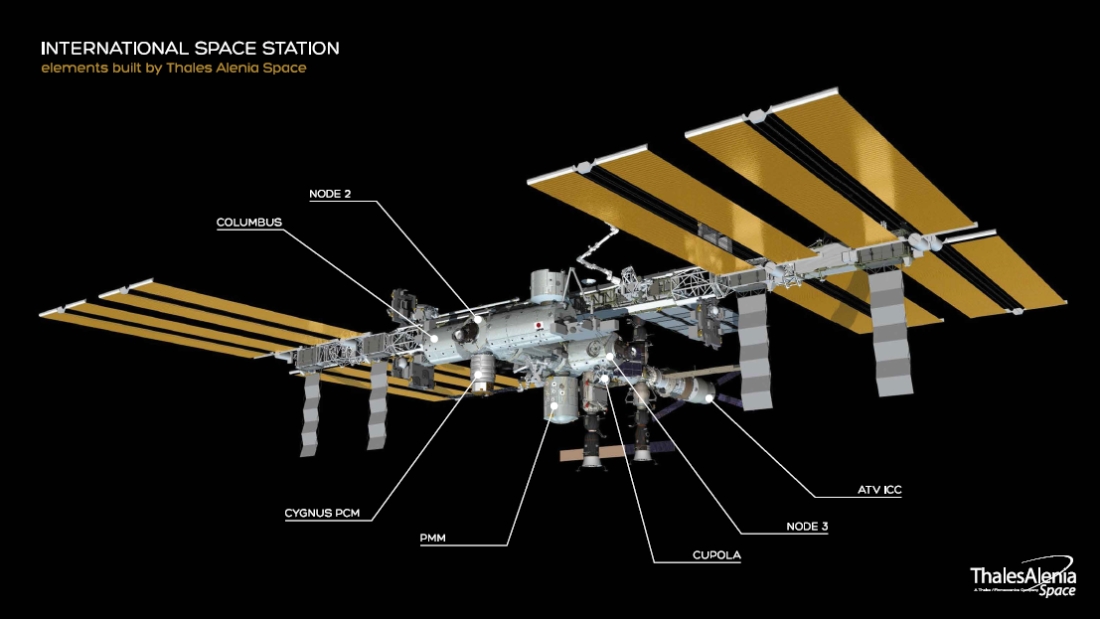 Photos copyrights: © NASA - © ESA - © Thales Alenia Space