Sentinel-1B and -3B celebrate joint anniversary
What particular feature is shared by the Sentinel-1B and -3B satellites? It's a trick question, because they have a lot in common. First, they're both an integral part of the Copernicus program funded by the European Union to monitor our planet's environment. Both are Earth observation satellites with a synthetic-aperture radar (SAR), while Sentinel-3B also carries optical instruments. Both are the second in a series. The Sentinel-1 mission will eventually comprise four satellites. Sentinel-1A and -1B were launched on April 3, 2014 and April 25, 2016. The Sentinel-3 mission will also comprise four satellites. Sentinel-3A and -3B were launched on February 16, 2016 and April 25, 2018. Built by Thales Alenia Space as prime contractor for the European Space Agency (ESA), Sentinel-1B and -3B were both orbited on April 25, albeit two years apart.
Sentinel-1B: all-weather imaging
A cornerstone of the Copernicus program, the Sentinel-1 satellites are designed to perform day/night imaging in all weather conditions, irrespective of cloud cover. This data is used for wide-ranging applications, from tracking changes in ice sheets and the Arctic environment to detecting landslides, mapping forests and monitoring water resources and land use. They've also been called on many times in the aftermath of natural disasters. Each has a payload comprising a C-band SAR instrument, which provides imagery with spatial resolution of down to 5 meters. Because the Sentinel-1 mission has two satellites flying in tandem, it offers better coverage and a faster repeat cycle in response to user requirements. In the near future, Sentinel-1A and -1B will be joined by two more spacecraft in the series: Sentinel-1C and -1D.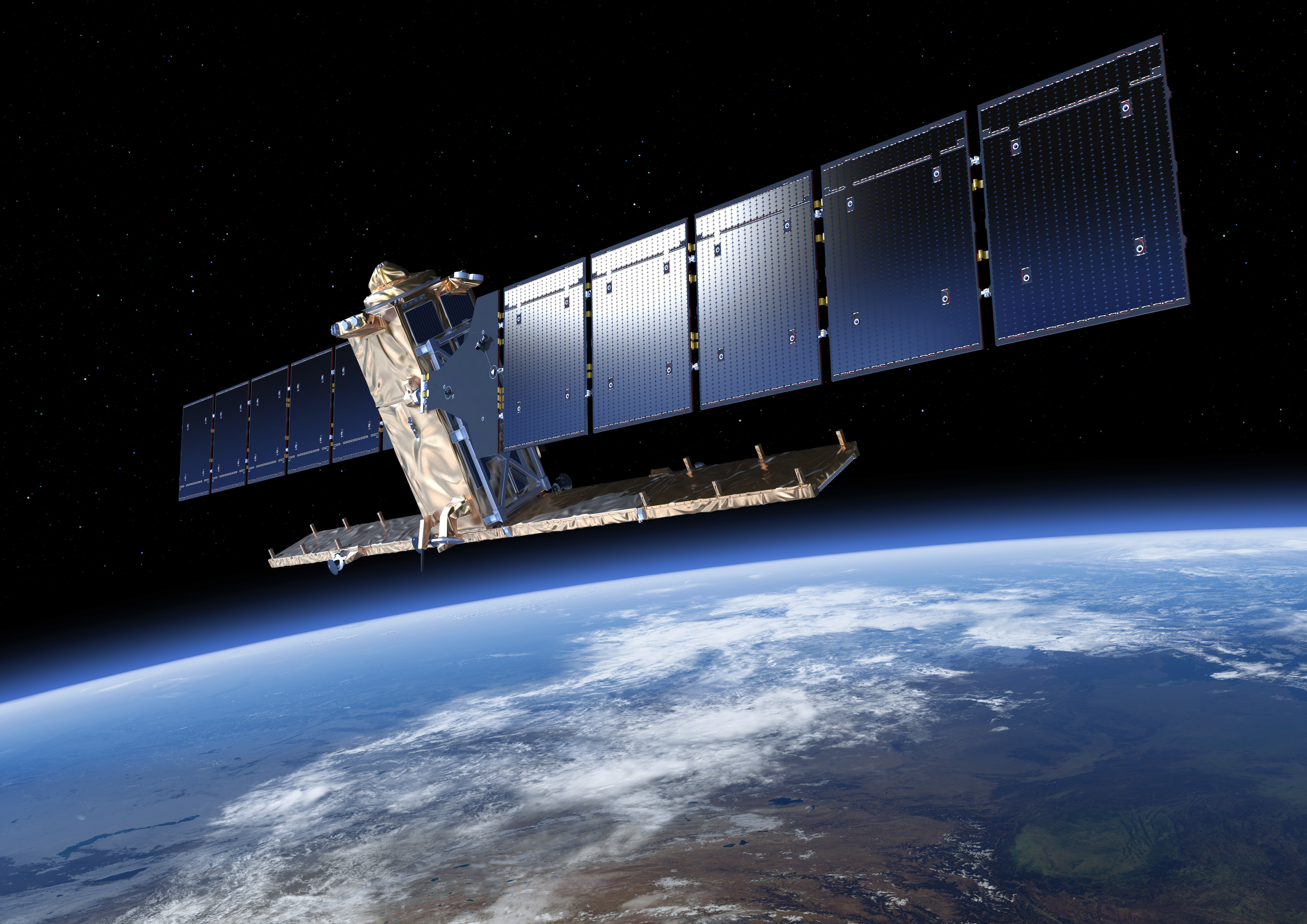 Sentinel-3B: for ocean and land monitoring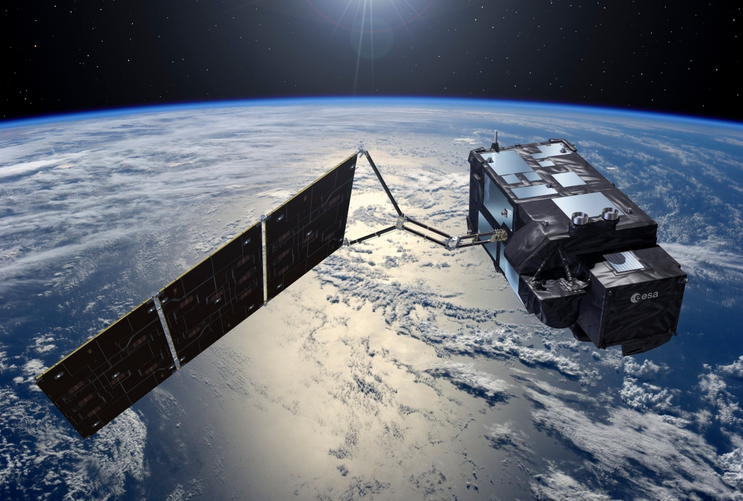 Like Sentinel-3A, Sentinel-3B has a two-pronged maritime and terrestrial mission, encompassing oceanography, continental hydrology and monitoring of land vegetation.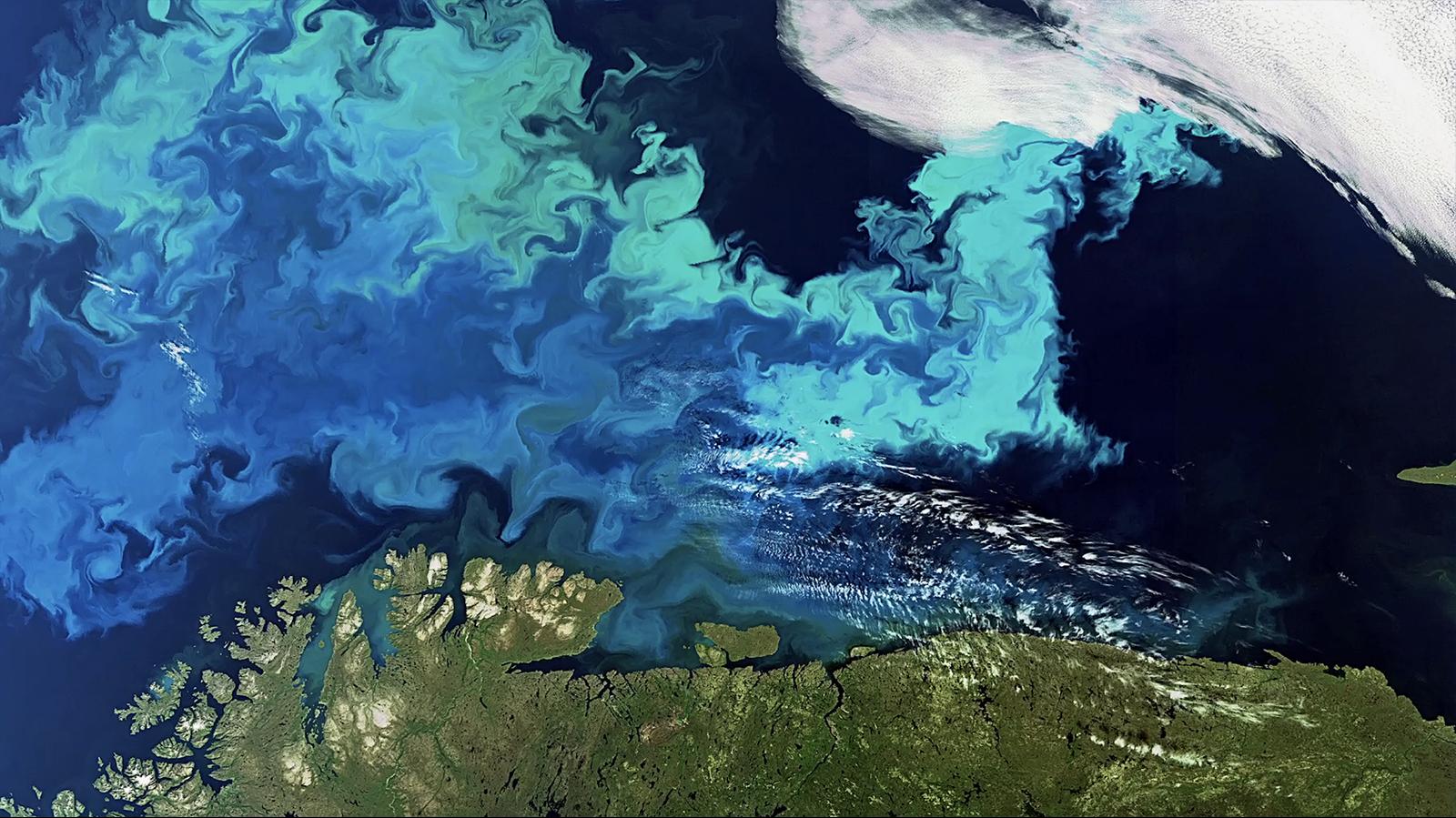 As part of its operational oceanography mission, Sentinel-3B is conducting surface topography, which involves the precise measurement of sea height, significant wave height and wind speed over the oceans. It also measures the temperature and color of water in oceans, lakes and rivers. The data collected by Sentinel-3B is helping improve oceanographic and atmospheric forecasts. In particular, this type of information will give us a better understanding of the health of our oceans, help better manage fishery resources and accurately monitor sea level change and the decrease in arctic ice, which are keys to monitoring climate change.
Sentinel-3 services for farmers
Sentinel-3B data-driven services are greatly benefiting agriculture as well. Having accurate, up-to-date information is an ideal way to help farmers monitor the status of their crops and how it changes over time. One example regularly cited by ESA is a consortium of 25 market gardeners in the Netherlands who've been using Sentinel-3A and -3B data to optimize the development of their operations and monitor the health of their crops.
In addition to global monitoring of oceans, Sentinel-3 satellites also measure river heights and water quality to detect any sources of pollution or bacteriological contamination.
Copernicus and the dance of the Sentinels
The Sentinel series of satellites, a key to Europe's environmental monitoring efforts, is being developed for the European Space Agency (ESA) as part of the European Union's Copernicus program. There are six families of Sentinel satellites and instruments. Sentinel-1 provides continuity for the radar data gathered by ERS and Envisat. Sentinel-2 and -3 monitor land masses and oceans. The Sentinel-4 and -5 instruments are designed for meteorology and climatology missions, while Sentinel-6 will provide operational continuity for the Jason altimetry missions. Thales Alenia Space is prime contractor for the Sentinel-1 and -3 families, comprising four satellites each. The company is also in charge of the image ground segment for Sentinel-2, contributed to the imaging spectrometer for Sentinel-5P and will provide the Poseidon-4 radar altimeter for the Jason-CS/Sentinel-6 mission.
Protecting our planet: a top priority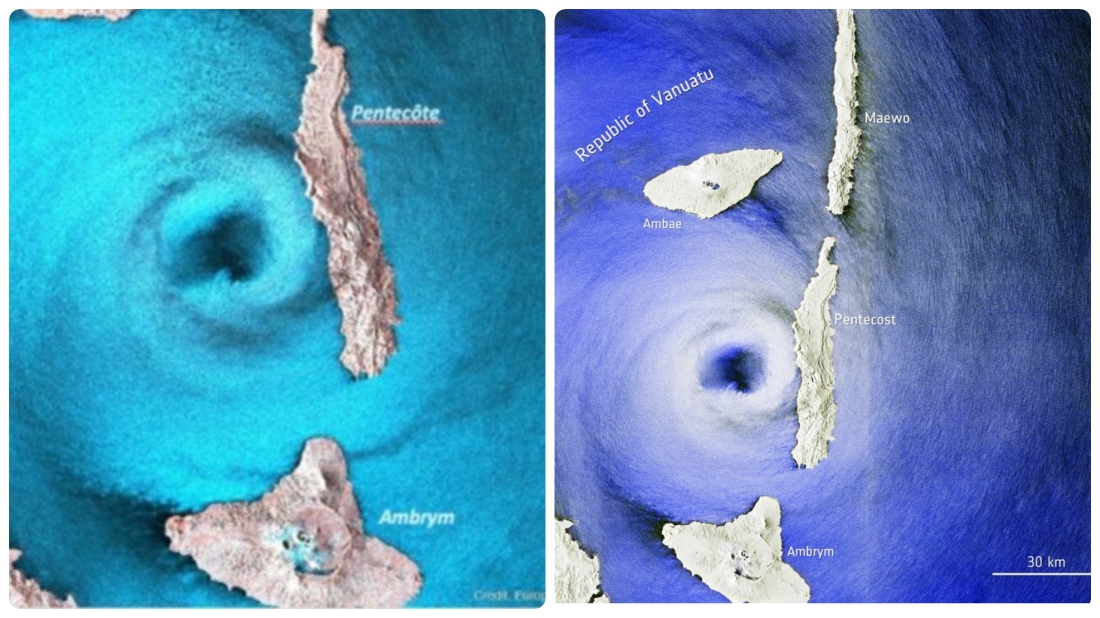 Did you know?
•    In April 2020, the Copernicus Emergency Management Service was called on to assess the damage caused by Tropical Cyclone Harold in the central region of the Vanuatu archipelago. An SAR image acquired by Sentinel-1 on April 6 showed the eye of the storm.
•    On March 22, 2020, a Sentinel-1 satellite captured a radar image of an earthquake in Zagreb, Croatia.
•    On April 6, 2020, the Italian Civil Protection Department activated the Copernicus system to map the temporary structures set up in response to the COVID-19 outbreak, from field hospitals to tents and other makeshift health facilities, in order to gain a clear nationwide picture of the situation.
•    An animated sequence of Sentinel-5P imagery showing the drop in pollution levels over China from December 2019 to March 2020 has been viewed around the world.
Copyrights: ©Thales Alenia Space/Briot - ©Thales Alenia Space/Imag[IN] - ©ESA - © Copernicus