Sentinel-1B: "A great achievement from a great team!"
"After a flawless launch, a very short LEOP ( Launch and Early Orbit Phase) of Sentinel -1B was successfully completed! In the coming months the satellite will be tested and calibrated before it is declared to be operational, next summer. We are very proud of the satisfaction expressed by the European Space Agency regarding our work and we'll do our best for the construction of additional satellites dedicated to Sentinel -1C/1D and -3C/3D missions" stated Claudio Bruno, ESA/Export Observation Programs Director Thales Alenia Space Italy.
On April 28th at 05:37 GMT, a little more than two days after launch, the first observations were taken also in absolute record time! This time it was the Svalbard turn, the Norwegian archipelago in the Arctic Ocean, with the Austfonna glacier clearly visible.
It is expected that the Copernicus constellation will produce more than 10 Terabytes of data per day once it is fully operating, so stay tuned for additional stunning visions based on satellite images!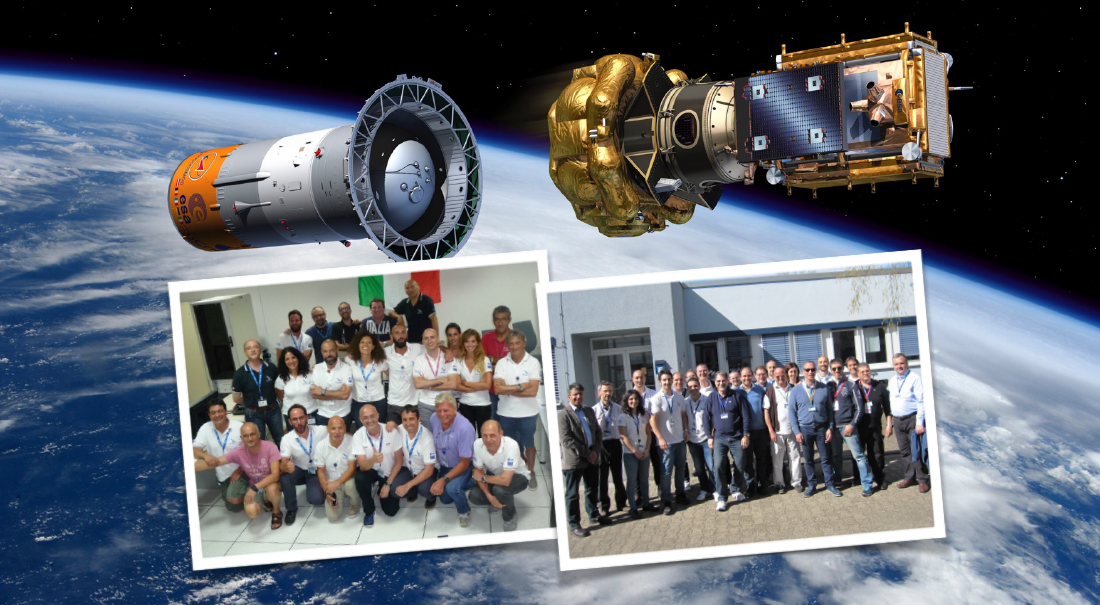 Artistic views copyrights : ©ESA/Pierre Carril