Sentinel-3A passes in-orbit commissioning review!
The Sentinel-3A satellite, built by Thales Alenia Space and dedicated to environmental monitoring and oceanography, was launched from the Plesetsk Cosmodrome in Russia on February 16, 2016. It has just passed its in-orbit commissioning review (IOCR), showing that all functions are operating correctly and delivering the specified performance.
After the launch and early orbit phase (LEOP), which proceeded very quickly for such a complex satellite, Thales Alenia Space, the European Space Agency (ESA) and Eumetsat (European Meteorological Satellite organization) carried out all operations needed to commission the various instruments and also adjusted data calibrations so that Eumetsat's Darmstadt facility could take over all routine operations.  
Carrying an array of state-of-the-art instruments, Sentinel-3 is the cornerstone of Europe's vast Copernicus program, conducted by ESA in conjunction with the European Commission. The Sentinel-3A satellite carries four main payloads to perform its missions, which include oceanography, continental hydrology and surveillance of land vegetation.  
Sentinel-3A has been described as the "Swiss knife" of operational oceanography because of its multitasking capabilities. One of its major assignments is surface topography, which entails a very precise measurement of sea and wave heights, as well as wind speeds over oceans. It also measures the temperature and color of oceans, lakes and rivers.  
The data collected by the European satellite will help us improve oceanographic and atmospheric forecasts. This type of information allows us to better understand the current health of our oceans, better manage fishing resources, and accurately monitor changes in sea levels and the shrinking ice fields in the arctic.
Copernicus: Space Sentinels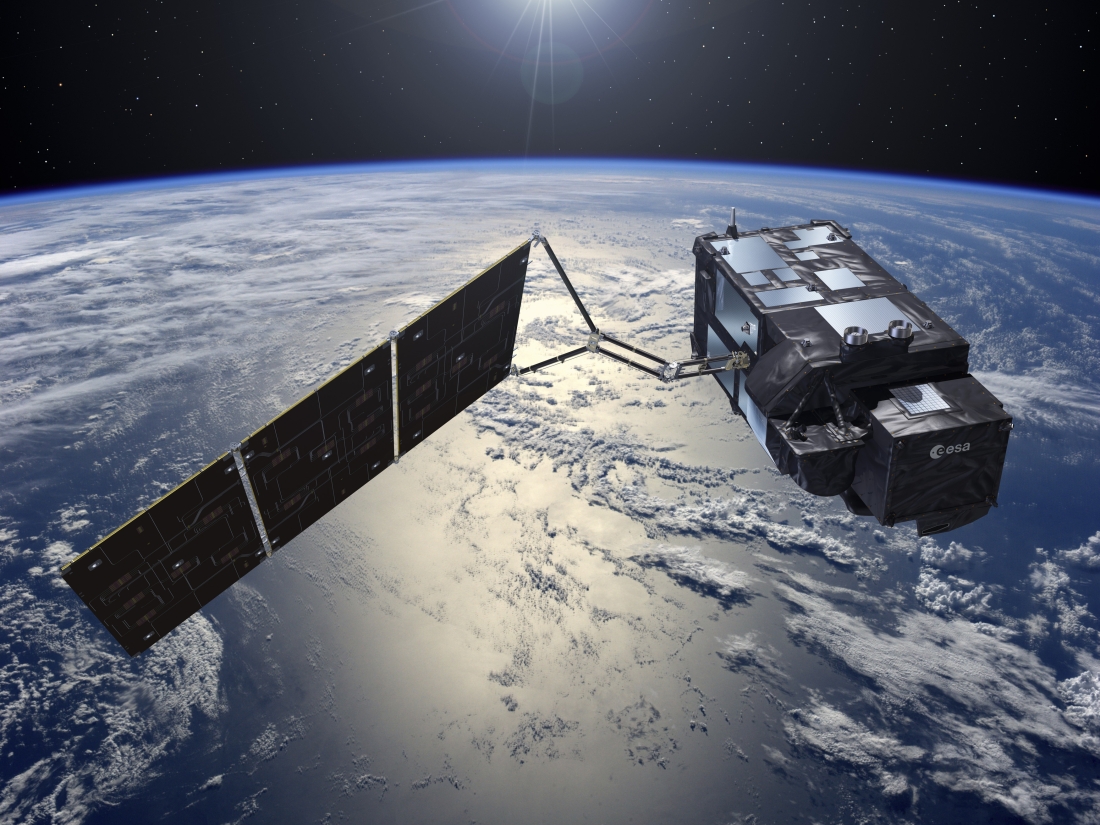 Thales Alenia Space is one of the leading contributors to Copernicus, Europe's vast environmental monitoring program. It is prime contractor for the Sentinel -1 and -3 missions (each comprising four satellites), in charge of the ground segment for the second mission, and builds the Poseidon-4 radar altimeters for the Jason-CS/Sentinel-6 mission.
Photo copyright:  © ESA/Pierre Carril