The sound of space
If you've ever seen a rocket launch, you've undoubtedly been struck by the tremendous noise it generates – even when you're a couple kilometers away. Now imagine the satellite sitting on top of the launcher and how much noise it's exposed to!  
Long before it gets to that point, at Thales Alenia Space we make sure that our satellites can withstand such an extreme acoustic environment.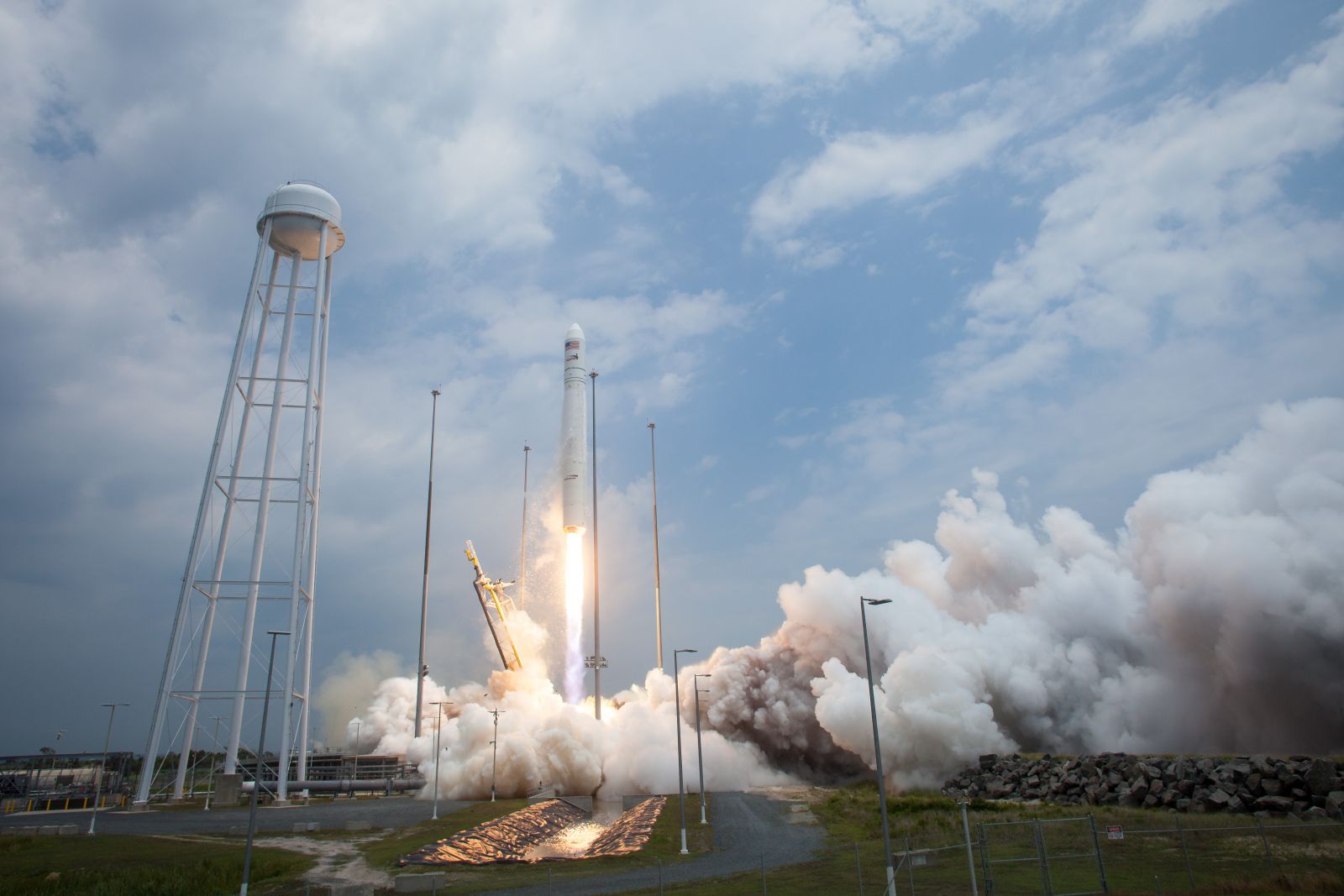 DFAN, a breakthrough in acoustic testing
Thales Alenia Space has conducted a number of tests on new satellite acoustic testing methods. In particular, our test center in Rome has recently been testing flight-standard products by using an exciting new system called DFAN, developed along with our Toulouse test center, and in partnership with Siemens and the DV2 sound experts.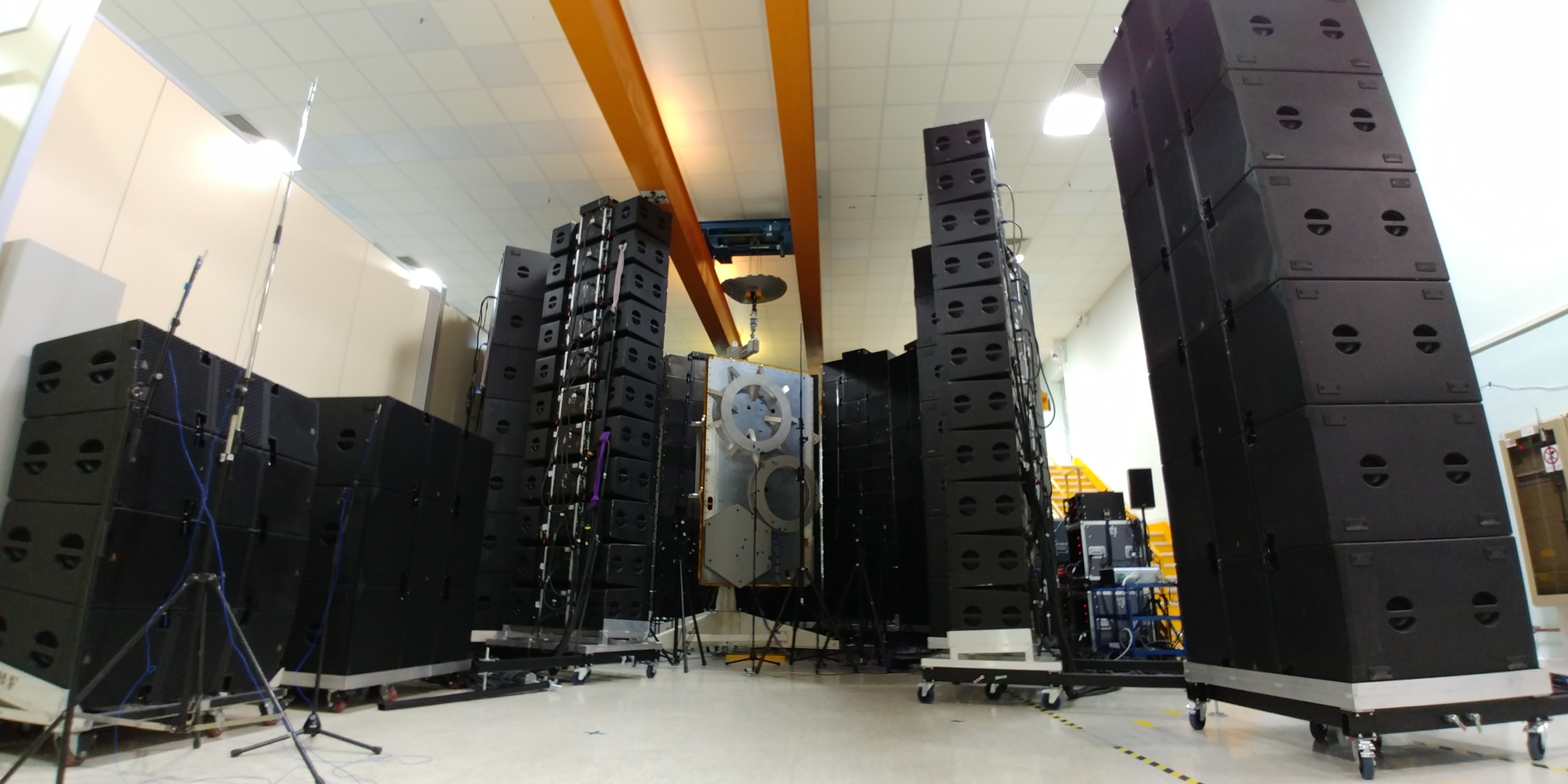 The acronym for Direct Field Acoustic Noise, DFAN uses a cutting-edge technology to test the structural integrity of a satellite. It is used during satellite environment testing to simulate the high acoustic loads the satellite and its subsystems are subjected to during launch.
The standard approach to acoustic tests is based on a very large reverberant structure (about 1,000 cubic meters) with very thick walls.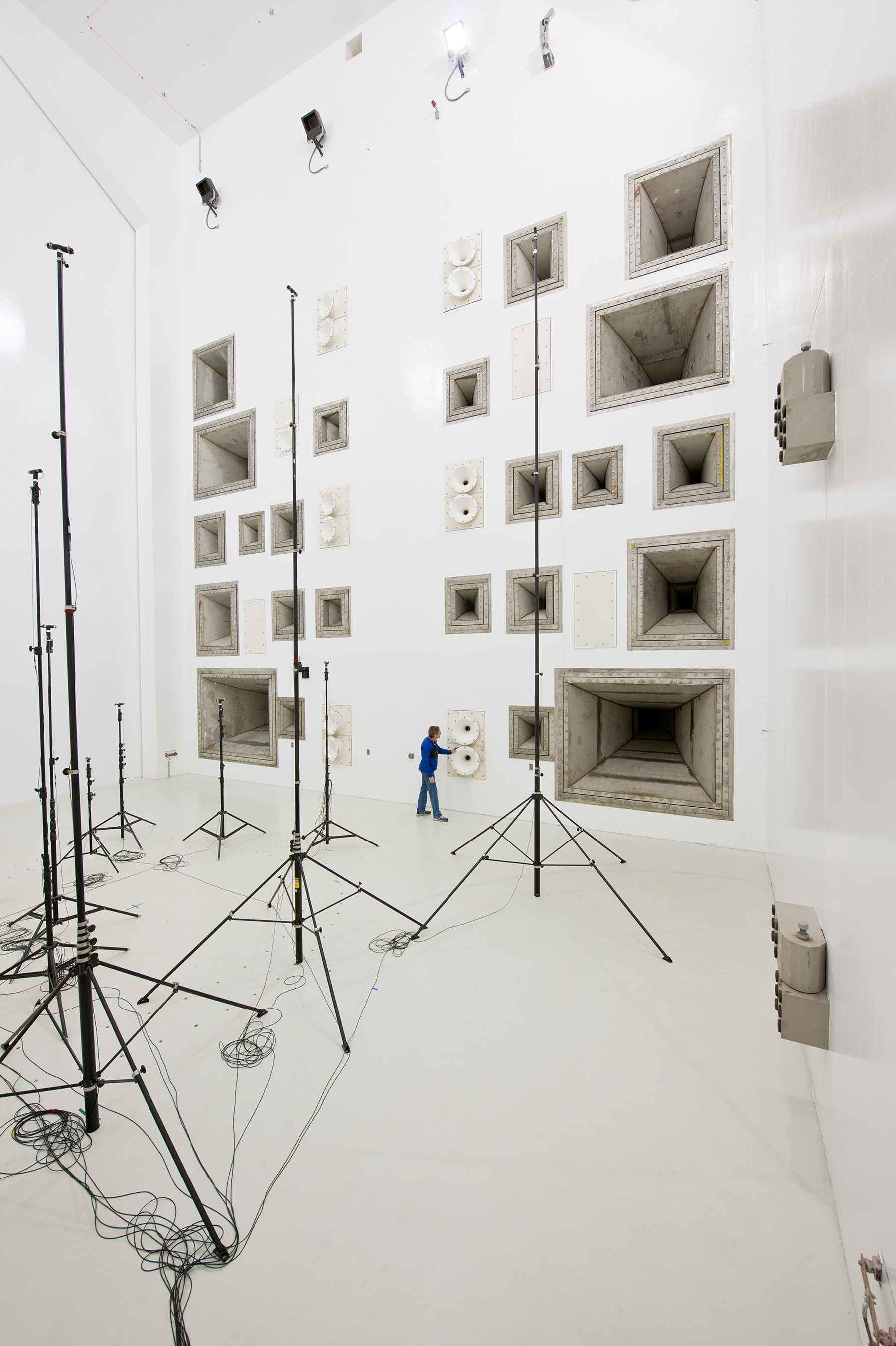 A reverberant acoustic pressure field is generated by modulators connected to different horns placed in a chamber filled with nitrogen gas. The sound waves are emitted all around the satellite and  cover the entire spectrum of launch frequencies (20-10000Hz). The characteristics of the reverberant field are based on recognized international standards for acoustic tests.
​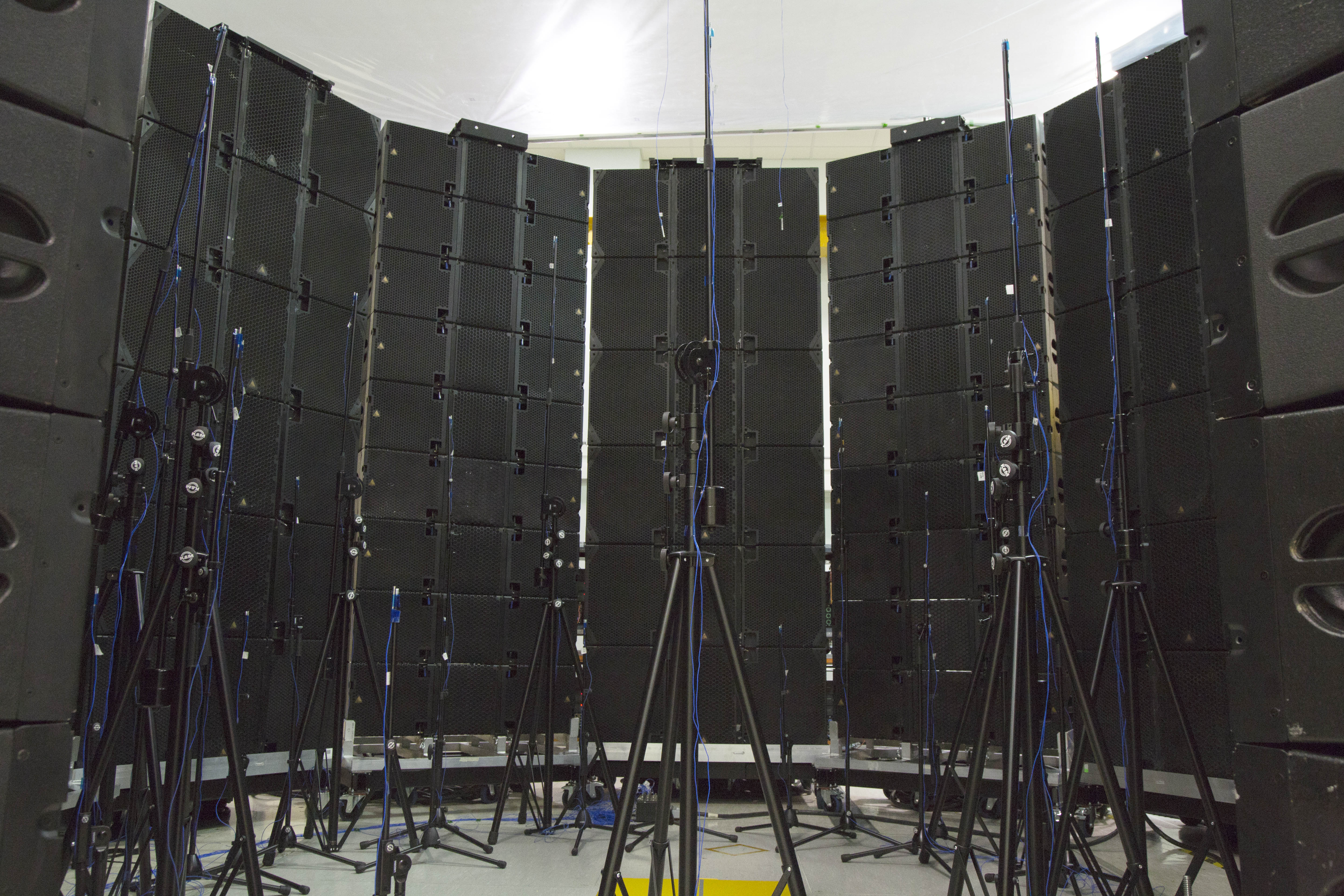 ​
DFAN takes a very different approach, using a disruptive technology inspired by the sophisticated acoustic systems used by bands in stadium concerts. It comprises several loudspeaker arrays in a circle around the satellite, connected to a high-power amplifier to generate the required acoustic field. A set of microphones arranged around the satellite detects the acoustic pressure and uses sophisticated control software to make any required corrections.
For the moment, there are no European standards for this type of acoustic testing.
The direct acoustic field test method produces results that are considered consistent with those generated by the traditional technique. This helps overcome some of the associated constraints: for Thales Alenia Space in Italy, the only restriction was the size and complexity of a reverberant facility.
More versatile, more efficient
DFAN is a mobile system, meaning it can be installed inside the clean room of our test center. With DFAN we can perform all required acoustic tests, giving us the capacity needed for all mechanical tests on our products. The upshot is a significant reduction in costs and risks, since we no longer have to transfer the satellite to outside test centers.
Leading DFAN technology development
Thanks to close teamwork by Thales Alenia Space's multidisciplinary teams with Siemens and DV2, the DFAN method has been considerably developed and improved over the last three years, especially in terms of test repeatability and acoustic field homogeneity.
DFAN was qualified in 2018 in our Rome test center, after a comprehensive comparative testing program using a satellite mockup previously subjected to the reverberant acoustic field in Cannes, and then to a DFAN direct acoustic field in Toulouse. After analyzing a huge amount of data, the team showed that results from the different test modes corresponded perfectly. Based on this analysis, ESA experts considered this methodology valid for the testing of space products. ESA also agreed to support our efforts to offer Direct Field Acoustic Noise testing as an alternative to the conventional reverberant chamber method.
During the 2018 European Conference for Spacecraft Structures, Materials and Environmental Testing (ECSSMET), a workshop involving ESA, European space agencies and European industry and dedicated to DFAN testing on space hardware, recommended the constitution of a committee for the development of an ESA DFAN handbook for space hardware, to be endorsed by the major space agencies and the space industry.
The major objectives of the ESA DFAN Handbook are the following:

    To define baseline requirements for the pre-test preparation, test set-up, test execution and results analysis of DFAN testing on space hardware.
    To provide a general tool for the approval of DFAN tests performed on space hardware.

The added value of the handbook will be its ability to validate the preparation and execution of direct field acoustic tests on space hardware as if it were performed in the conventional way (reverberant chamber). This is the goal that must guide all handbook development efforts.

 
, said Rafael Bureo Dacal, Lead Mechanical Engineer at ESA/ESTEC and chairman of ESA DFAN HDBK Working Group.
Pushing back the frontiers of conventional space environment testing
DFAN represents a disruptive methodology that pushes back the frontiers of conventional space testing, challenging conventions in favor of radical change, to address the needs of an increasingly dynamic and competitive industrial sector.
This technology falls within the broader scope of development and innovation at the Department of Environmental Testing. This department has two main goals: to redesign testing methodologies by introducing new technologies, and to enhance the efficiency and reliability of existing technologies, in particular by capitalizing on the enormous potential of digital twins.
Teamwork to the fore!
DFAN is also a sterling example of effective cooperation within a multidisciplinary and transnational team. By pooling complementary skills, this team has earned European leadership in the environmental testing of space products.