Space for Life Chronicles: Celebrating Earth Day
Wednesday, April 22, 2020 marks the 50th anniversary of the first #EarthDay. Of course, the Earth itself reaches back a bit earlier – like 4.5 billion years! Here at Thales Alenia Space, we're keenly aware of the impact of climate warming. For over 40 years, our engineers have been providing scientists, governments, institutions and decision-makers with the extensive expertise and critical data needed for environmental monitoring, oceanography and meteorology. Precisely because we're so concerned about climate change, this 50th anniversary is a perfect opportunity to take another look at how space technologies can improve our daily lives and protect our planet.
Taking the planet's pulse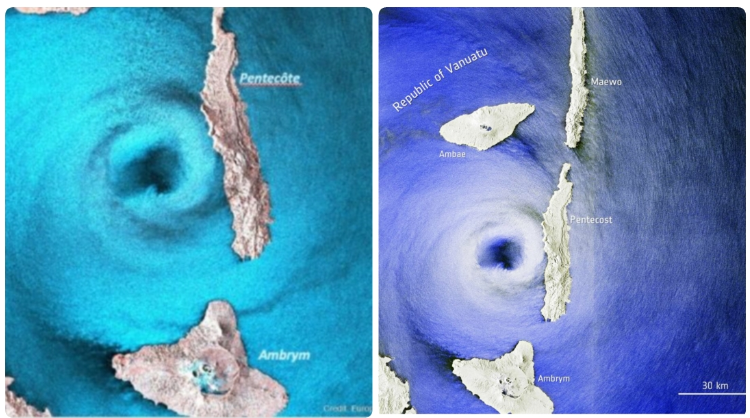 Tropical Cyclone Harold struck the Pacific islands of Vanuatu, Tonga and Fiji from April 6 to 9, with severe winds and flooding causing power outages, widespread destruction of infrastructure and tragic loss of life. In the aftermath, Sentinel-1 satellites, part of Europe's vast Copernicus monitoring program, are being used to assess the damage.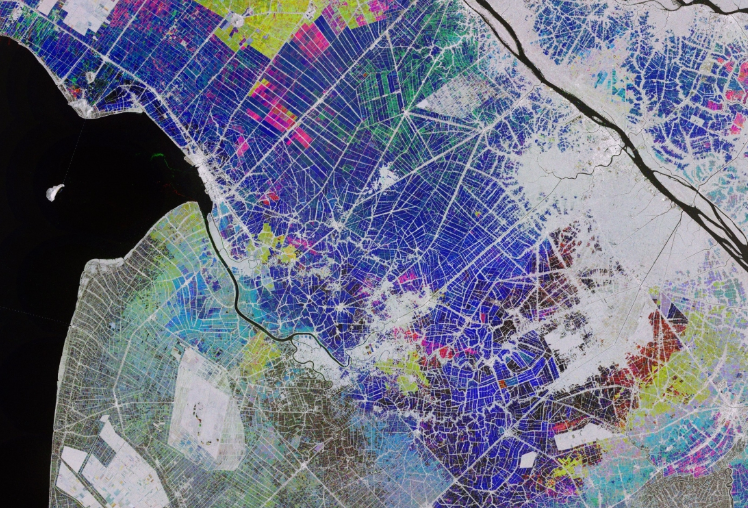 Radar imagery from Sentinel-1 can also help monitor and map changes in rice cultivation, for instance. Radar sensors are especially useful because they can detect waterlogged ground and penetrate the humid cloud cover typical of Asian rice-growing regions.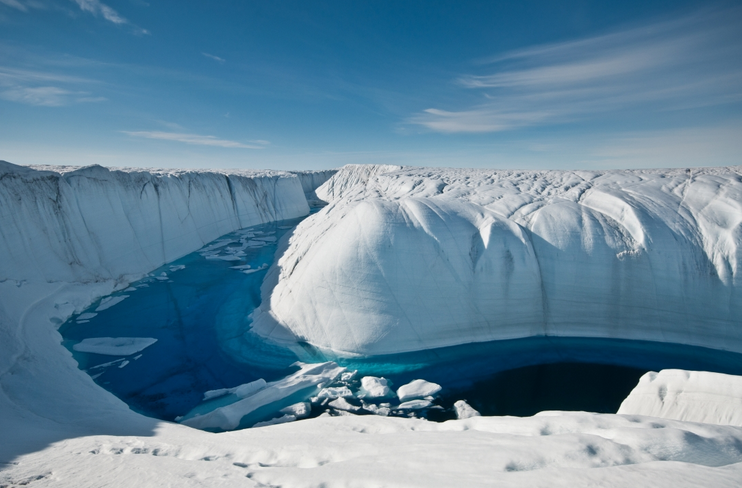 According to a new report, Greenland and Antarctica are losing ice six times faster than in the 1990s, a trend that reflects the Intergovernmental Panel on Climate Change's worst-case climate warming scenario. The study was drafted by an international team of 89 polar scientists who have produced the most complete picture of ice loss to date. They drew on the combined data from 11 satellites — including ESA's ERS-1 and -2, Envisat and Cryosat missions, as well as the EU's Sentinel-1 and -2 missions — to monitor changes in the ice sheet's volume, flow and gravity characteristics.
Keeping an eye on Earth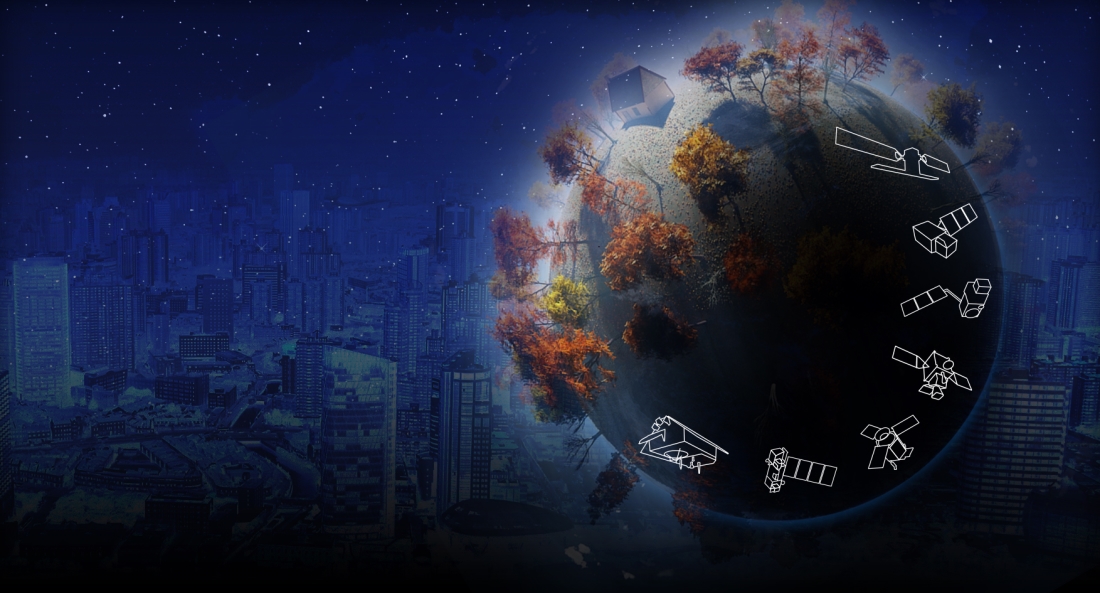 The Sentinel series of satellites, a key to Europe's environmental monitoring efforts, is being developed for the European Space Agency (ESA) as part of the European Union's Copernicus program. There are six families of Sentinel satellites and instruments. Sentinel-1 provides continuity for the radar data gathered by ERS and Envisat. Sentinel-2 and -3 monitor land masses and oceans. The Sentinel-4 and -5 instruments are designed for meteorology and climatology missions, while Sentinel-6 will provide operational continuity for the Jason altimetry missions. Thales Alenia Space is prime contractor for the Sentinel-1 and -3 families, comprising four satellites each. The company is also in charge of the image ground segment for Sentinel-2, contributed to the imaging spectrometer for Sentinel-5P and will provide the Poseidon-4 radar altimeter for the Jason-CS/Sentinel-6 mission.
A worldwide expertise in altimetry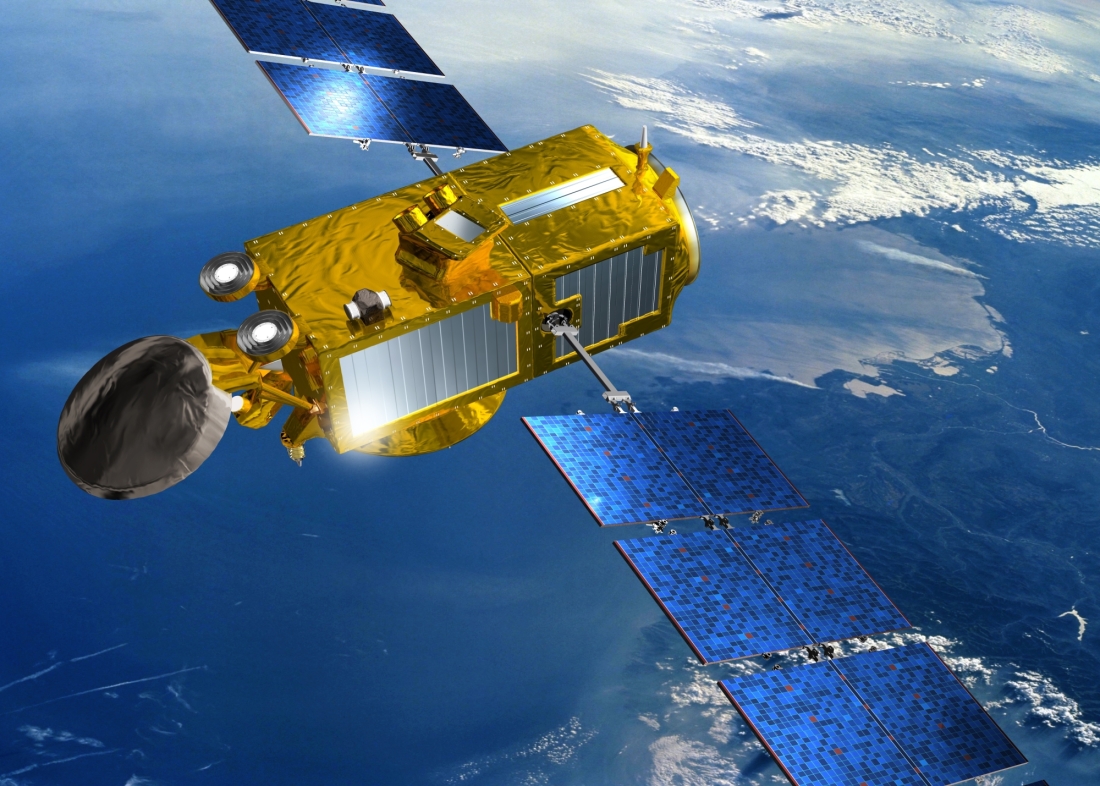 Thales Alenia Space is a world leader in space altimetry, a technique that lets us study sea surface height, sea ice thickness and river and lake levels, as well as land, ice sheet and seabed topography.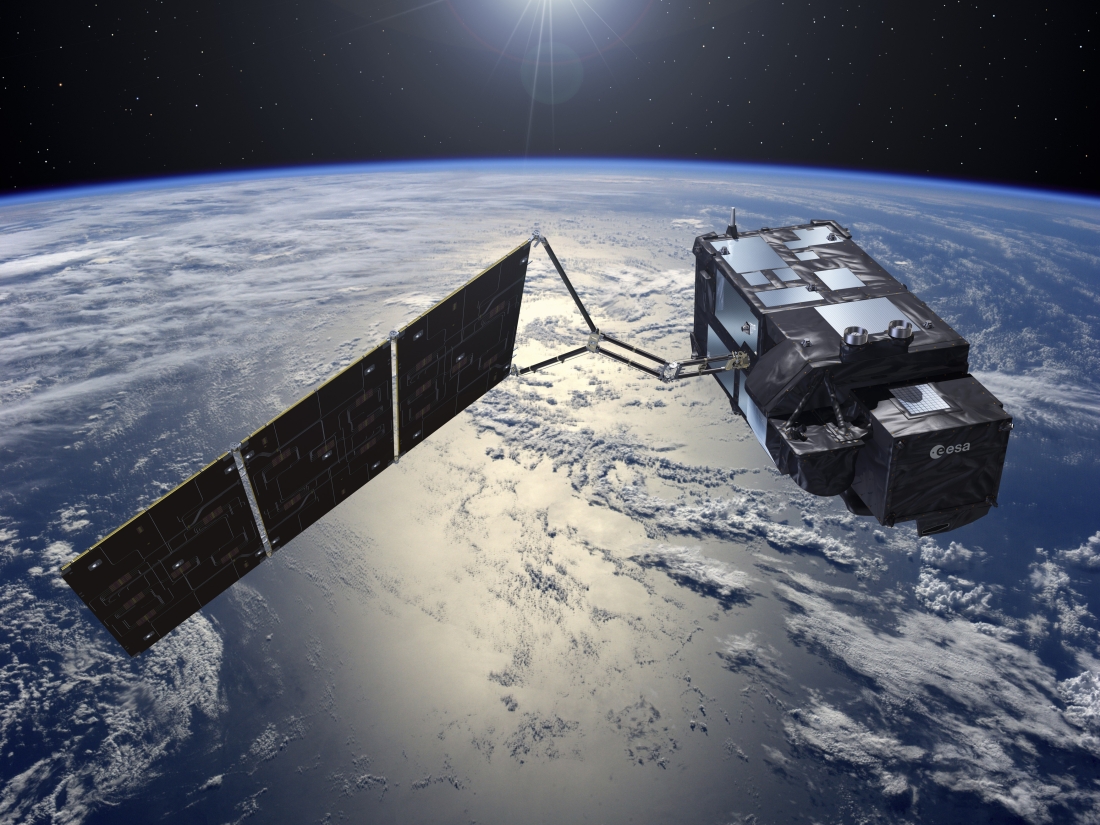 Our company has provided a whole host of instruments for oceanography, like the Poseidon altimeters on the Topex-Poseidon and Jason 1, 2 and 3 missions for the French space agency CNES. We also built the AltiKa Ka-band altimeter for the French-Indian SARAL oceanography satellite, and the SIRAL 2 very-high-resolution SAR (synthetic aperture radar) altimeter on ESA's Cryosat-2 satellite, capable of measuring variations in sea ice thickness and continental ice mass balance with unparalleled accuracy. In addition, we supply the SRAL SAR altimeters for Sentinel-3. Other examples include the MERIS multispectral optical "water color" spectrometer on the Envisat satellite and the OLCI instrument on Sentinel-3, the SWIM altimeter on the CFOSat satellite for CNES, which measures wave spectra, and the SADKO altimeters on Russia's GEO-IK satellites.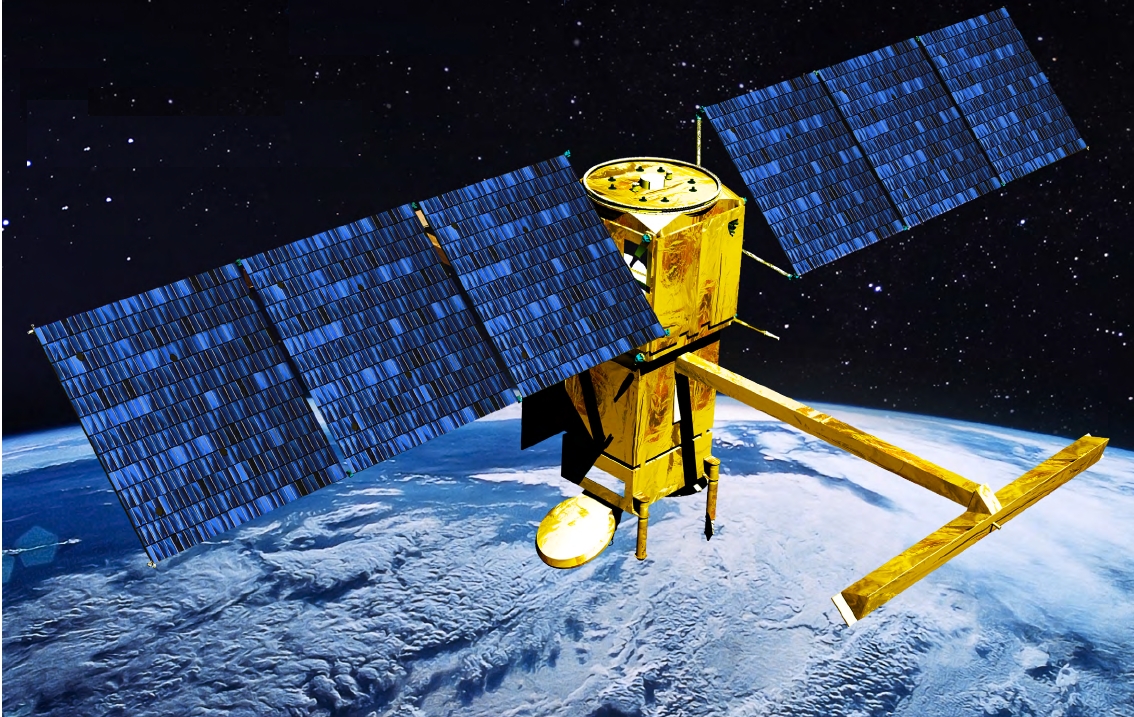 Thales Alenia Space has contributed to some of ESA's landmark scientific missions: the MERIS medium-resolution spectrometer on Envisat to reveal the secrets and colors of the oceans, GOCE (gravity field and steady-state ocean circulation explorer), which will provide a detailed map of Earth's gravitational field, and the SMOS satellite for the analysis of soil moisture and ocean salinity. Our teams are also working on the state-of-the-art SWOT oceanography satellite for CNES and NASA.
How does weather affect our lives?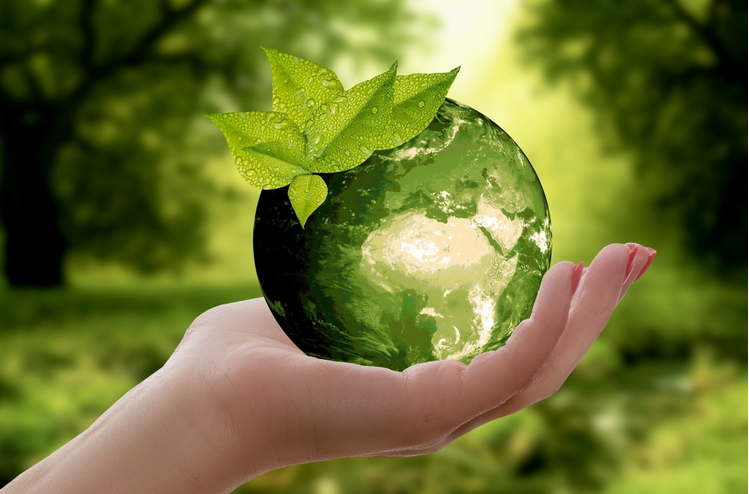 It can be extremely useful to know tomorrow's weather. But when it comes to forecasting extreme events like typhoons, hurricanes and floods, satellites really come into their own and play a key role in saving lives. The Meteosat Second Generation (MSG) satellites cover Europe, the North Atlantic and Africa, providing updated imagery every 15 minutes, compared to 30 minutes with the first-generation satellites. MSG satellites give meteorologists higher-quality images, thanks to many more observation channels and better radiometric performance, coupled with shorter revisit times. This allows them to detect and monitor rapidly developing events like storms, which directly impact populations and economic sectors such as farming, fishing and transport, especially shipping.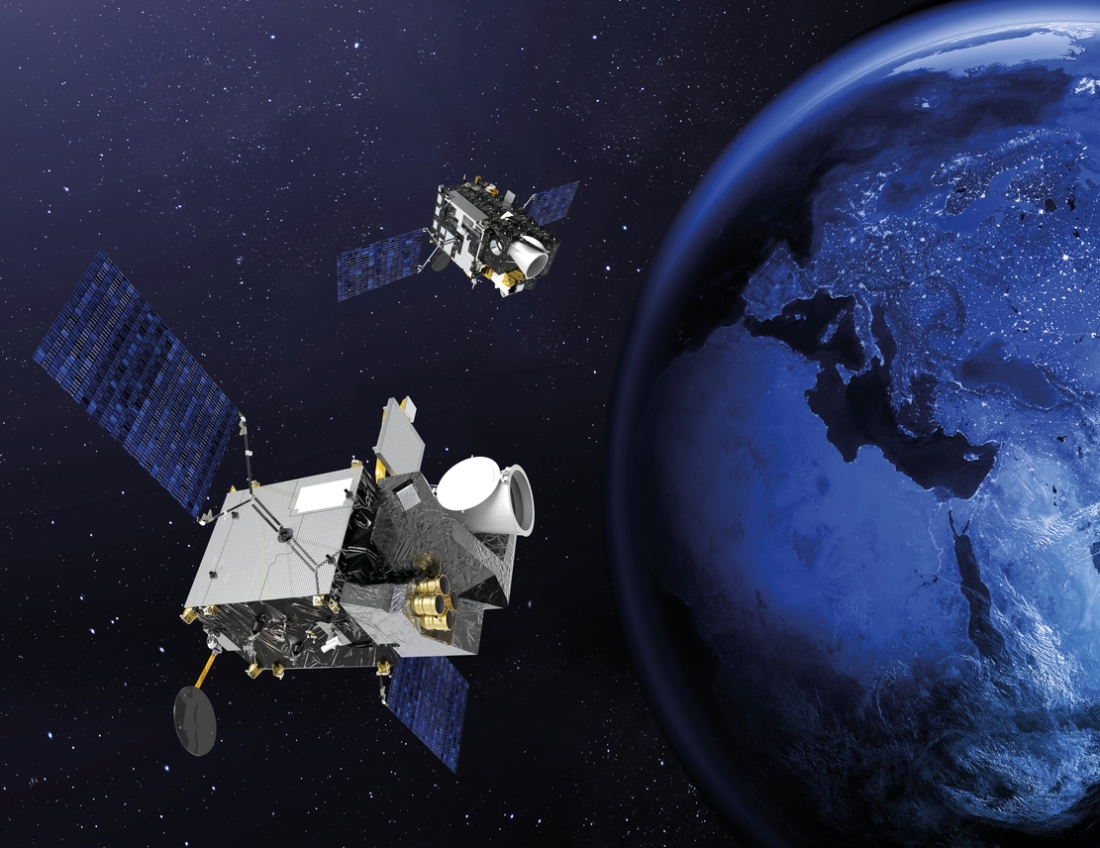 Thales Alenia Space is now developing Meteosat Third Generation (MTG), which will update images every 10 minutes to make weather forecasts more accurate than ever. Some MTG satellites will also carry atmospheric sounders to supplement the imagery acquired. All European geostationary meteorological satellites to date have been built by Thales Alenia Space as prime contractor.
How the International Space Station benefits Earth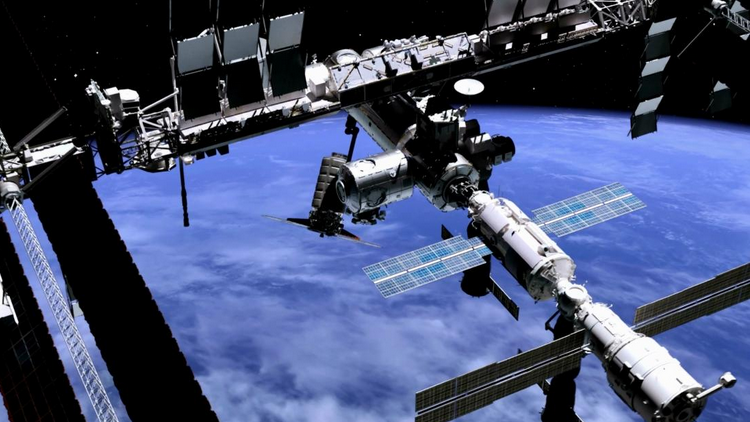 Flying 400 kilometers (250 miles) above our heads is the International Space Station, where new solutions for protecting the planet and living in orbit are being tested. Work includes studies on how to purify water and remove gaseous contaminants from air, how to grow plants in a controlled environment and how to stabilize and store non-recyclable waste. These are just some of the efforts that reflect a more enlightened and respectful relationship between humanity and the planet we live on.
Useful tips from astronauts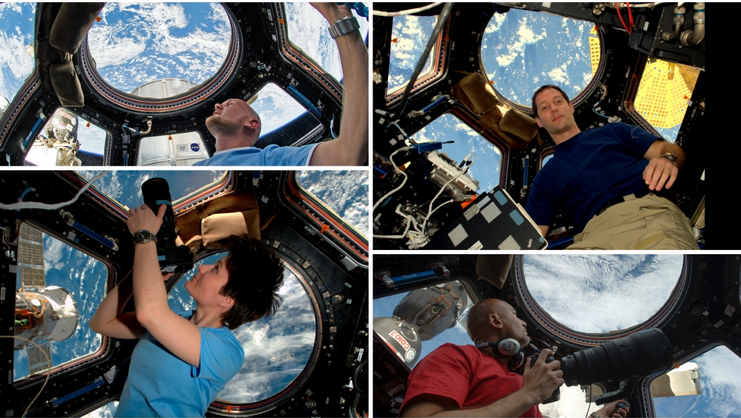 From Scott Kelly to Samantha Cristoforetti, Luca Parmitano to Thomas Pesquet, here are the top tips on how to survive #stayhome from astronauts used to living in isolation.
The public health measures adopted in the current crisis are new to most of us — but not for veterans of the International Space Station, who've spent months or even a whole year in a confined space more than 400 kilometers (250 miles) above the planet. So, we asked them for advice — and they answered the call!
Scott Kelly, who spent a year in "celestial isolation", reminds us to listen to the experts, especially with the constant stream of news, not to mention the spread of misinformation and fake news. "One thing I've learned in my 20 years at NASA is that most problems aren't rocket science. But when they are, you have to rely on a rocket science expert," the astronaut tweeted, with a link to a US Centers for Disease Control and Prevention information page.
Samantha Cristoforetti offered ideas for keeping busy by doing science, with a set of online resources made available by the European Space Agency. The ESA astronaut stressed the importance of handwashing by posting a video recorded on the Futura mission, in which she shows how to take care of personal hygiene in weightlessness.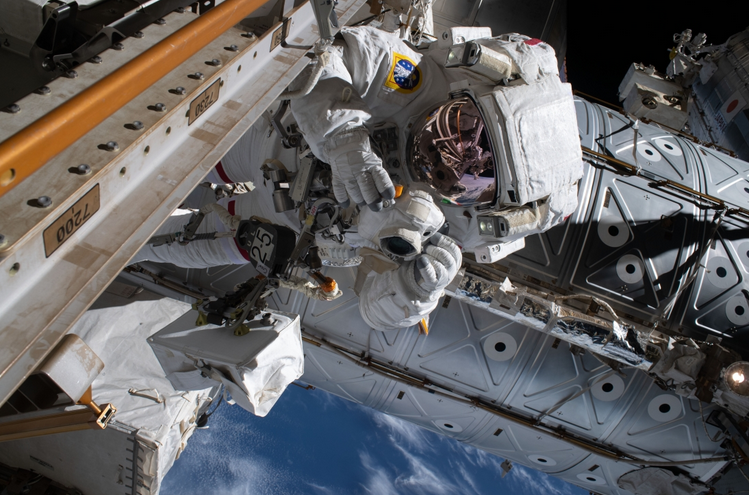 SA astronaut Luca Parmitano compares the inhabitants of Earth to a crew that cares about keeping each other safe: "Before leaving for the International Space Station, all undergo a period of quarantine. We don't want to bring any viruses or other nasties to the station, because the guys already onboard may have a slightly weakened immune system," he explained, adding that these same measures are now even more necessary in light of COVID-19.
And while ESA astronaut Thomas Pesquet helps raise morale with a lockdown video filmed at his home, NASA astronaut Anne McClain shares her thoughts on stress management. "Stress happens when reality doesn't line up with our expectations," she says. "When we can't change reality, it's better to focus on our expectations. Expect to do things differently. Expect the need to adapt. Expect to act outside your comfort zone. Expect to put others first."
40% of the ISS built by Thales Alenia Space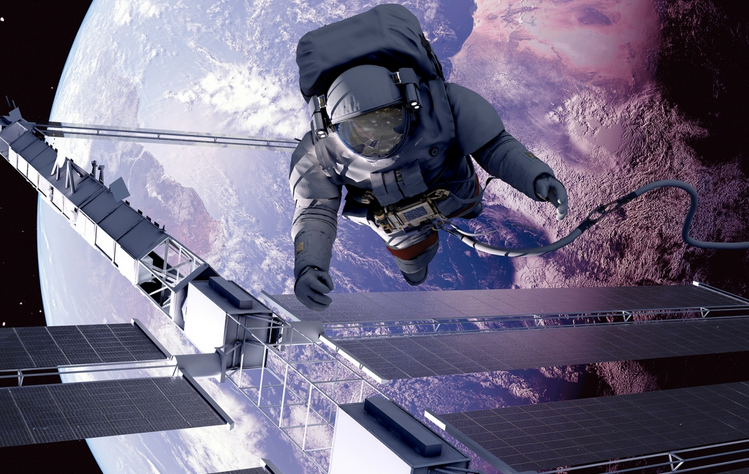 The International Space Station (ISS) has a special place in the hearts of Thales Alenia Space engineers in Turin, Italy.
We provided half of the pressurized volume of the ISS — that's 40% of the entire station — along with major parts of the ATV and Cygnus resupply vessels. We're now building on our expertise in orbital infrastructure and space transport systems to address the upcoming market for exploration programs, including the reusable Space Rider orbital free-flyer and the Orion spacecraft.
Thales Alenia Space is playing a central role on current and upcoming scientific missions, like BepiColombo, ExoMars 2022, Solar Orbiter, Euclid and NextSTEP-2. We're also developing a new line of in-orbit servicing spacecraft, capable of carrying out a wide range of operations, from satellite inspection and life extension to robotic manipulation and deorbiting of space debris.
From Earth Day to Space for Life
"WE BELIEVE IN SPACE AS HUMANKIND'S NEW HORIZON TO BUILD A BETTER, SUSTAINABLE LIFE ON EARTH": that is Thales Alenia Space's aspiration.
In Space, governments, institutions and companies actually rely on Thales Alenia Space to design, operate and deliver satellite-based systems that help them position and connect anyone or anything, everywhere, help observe our planet, help optimize the use of our planet's – and our solar system's – resources. That is definitely in line with Earth Day event.
Stay tuned for future "Space for Life" Chronicles
Copyrights: © Thales Alenia Space/Briot - © Thales Alenia Space/Master Image Programmes - © ESA - © NASA - © CNES - © Copernicus - video © Thales Alenia Space