Space Q&A: all about Iridium NEXT
Space Q&A. Hello Denis Allard.
DA. Hello.
Space Q&A. You're the director of the Iridium NEXT program at Thales Alenia Space. Could you briefly explain this constellation's mission?
DA. To date, Iridium NEXT will be the world's biggest low-orbit constellation of telecom satellites. It is designed to gradually replace the current Iridium® constellation, while also adding new functionality for improved mobile services, such as 3G or 4G telephony. The constellation is based on 66 operational satellites split in 6 orbital planes of 11 satellites each, plus six in-orbit spares and nine ground spares. We thus must deliver a total of 81 satellites to Iridium. As program prime contractor, Thales Alenia Space is in charge of system engineering,  integration and validation, and supplying the 81 satellites.
Space Q&A. What makes Iridium NEXT different form the Globalstar or O3b constellations, also built by Thales Alenia Space?
DA. On a constellation such as Globalstar, each satellite is independent, and operates as a relay in relation to a ground gateway. On Iridium®, routing is not via a ground network, but rather via the cross-linked satellites, according to a very "smart" mesh architecture. The pertinence of this mesh ensures global coverage, while doing away with the need for ground telecom networks. This "smart" in-orbit routing is enabled thanks to the use of computers having the most advanced embedded software technologies. This independence from any ground network allows the Iridium system to be resistant even in case of natural disasters.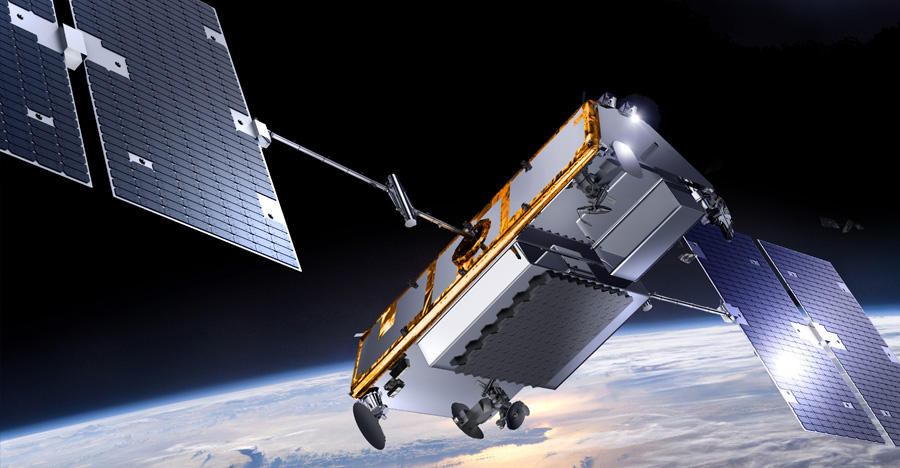 Space Q&A. What were the main challenges in building such a large-scale system?
DA. To produce a constellation of this size, we had to rethink our whole production system (supply chain, supplier management, etc.). To meet our deadlines, we have to be able to deliver three or four satellites a month – nearly one a week! So we set up dedicated production lines both in our suppliers' facilities and in Thales Alenia Space's ones. The first two satellites were integrated, tested and qualified in Thales Alenia Space's clean rooms, in Toulouse and in Cannes. The satellites production is handled by Orbital ATK, in Gilbert, Arizona, whereas the system validation is ensured by integrated teams between Thales Alenia Space and Boeing with validation platforms divided between Toulouse and Gilbert. In fact, 15 Thales Alenia Space engineers are permanently seconded to Gilbert, to follow the development of the satellites production as well as the system validation.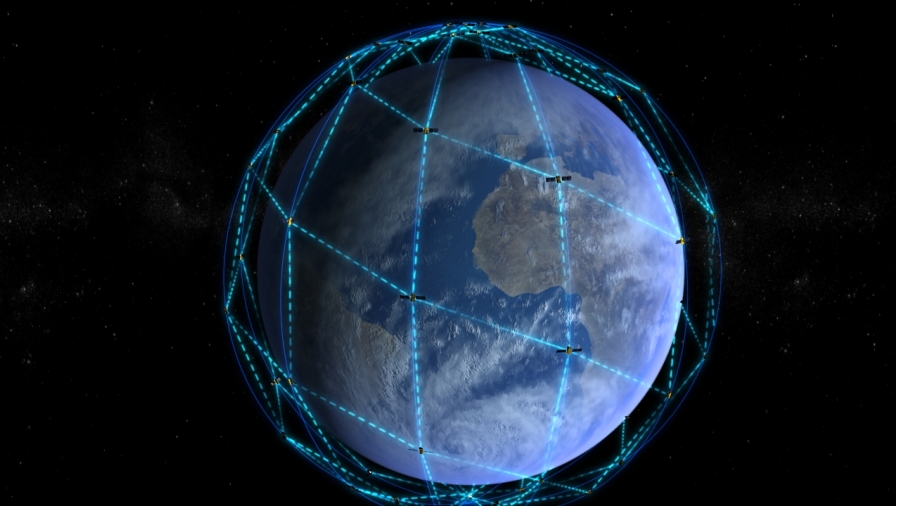 Iridium NEXT is an extraordinary program management story, encompassing some 40 key subcontractors. More than 400 people from Thales Alenia Space are working on this major program. This figure reaches 1500 people including our subcontractors. Scheduled by the end of the year 2015 from Russia, the first launch of two satellites is to validate compatibility with the current constellation; then seven launches, with ten satellites each, to have a fully deployed and operational constellation in 2017. These seven launches will be operated by SpaceX, from the Vandenberg launch pad, in California.
Space Q&A. Thank you Denis Allard, for having kindly agreed to answer our questions. Stay tuned to Thales Alenia Space for the next edition of "Space Q&A".