Thales Alenia Space to build SWOT, CNES's new oceanographic satellite
As the name indicates, SWOT (Surface Water and Ocean Topography) is designed to study ocean topography and surface water on the continents. SWOT is a follow-on to the Jason-1, 2 and 3 missions, with unprecedented technological innovations in altimetry. Winning this contract consolidates Thales Alenia Space's world leadership in space altimetry, while also paving the way for an expanded presence in swath altimetry.
SWOT, a new generation of oceanographic satellites
Produced in collaboration with U.S. space agency NASA's Jet Propulsion Laboratory (JPL), on behalf of the French and American space agencies, SWOT comprises both an oceanography and a hydrology mission.
 
For oceanography, the Franco-American satellite will provide measurements of ocean surface and wave height with higher resolution than its predecessor Jason satellites. This data will be used to analyze and understand the effects of coastal circulation on marine life, ecosystems, water quality and energy transfers, resulting in more accurate models of the interactions between oceans and the atmosphere.
The hydrology mission will evaluate continental surface water, to study changes in water storage in humid zones, lakes and reservoirs, as well as flow rates in rivers.
Scheduled for launch in 2020 for a demonstration mission lasting three years, SWOT will be positioned at an altitude of 890 km, with an inclination of 77.6°.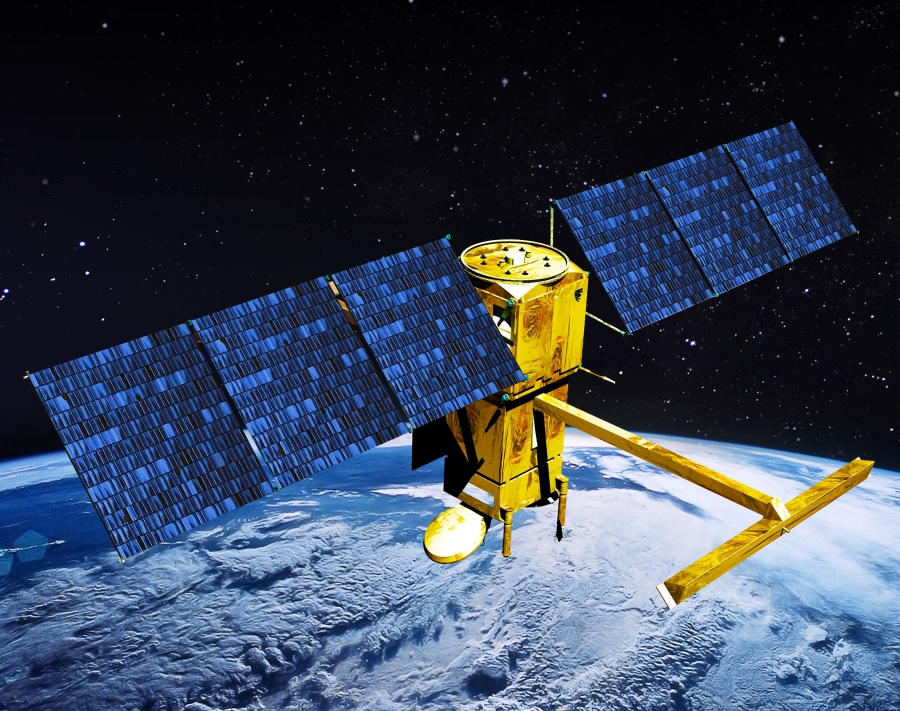 Thales Alenia Space's contribution
As program prime, Thales Alenia Space will develop a new-generation platform for the SWOT satellite, offering, for the first time ever, a controlled atmospheric reentry at end-of-life. The company will also handle satellite assembly, integration and testing (AIT), delivery to the launch center, and operations for the launch campaign.
For the payload itself, Thales Alenia Space is offering the radio frequency unit (RFU) at the heart of the Ka-band radar interferometry instrument, and a Poseidon dual-frequency altimeter, already used on the Jason family, for the nadir subassembly.
SWOT quote
"Thales Alenia Space's proposal for the SWOT contract was the most pertinent and the most innovative." - Jean-Yves Le Gall, President of CNES (January 6, 2015)
"2014 was the year of launchers. I hope that 2015 will be the year of value-added satellites." - Geneviève Fioraso, French Minister of Higher Education and Research (January 6, 2015).
Thales Alenia Space recognized worldwide as oceanography expert
Did you know?
Thales Alenia Space built:
the Poseidon optical instruments for the Topex-Poseidon, Jason 1, 2 and 3 missions, on behalf of CNES and NASA;
AltiKa, the Ka-band altimeter for the French-Indian oceanographic satellite, Saral;
The Siral very-high-resolution interferometry altimeter for ESA's CryoSat satellite, capable of measuring changes in the thickness of continental or maritime ice with unrivaled precision.