Thales Alenia Space @ DSEI 2019
Thales Alenia Space will be in London from September 10-13, 2019 alongside parent company Thales, for DSEI, the Defence and Security Equipment International trade show and exhibition. Bringing together all major players in the defense and security markets, this event gives Thales Alenia Space an excellent opportunity to showcase its latest technologies for military and dual telecommunications systems, its optical and radar observation capabilities, and its solutions for the New Space environment.
Space to Secure & Defend
Secure communications for today's armed forces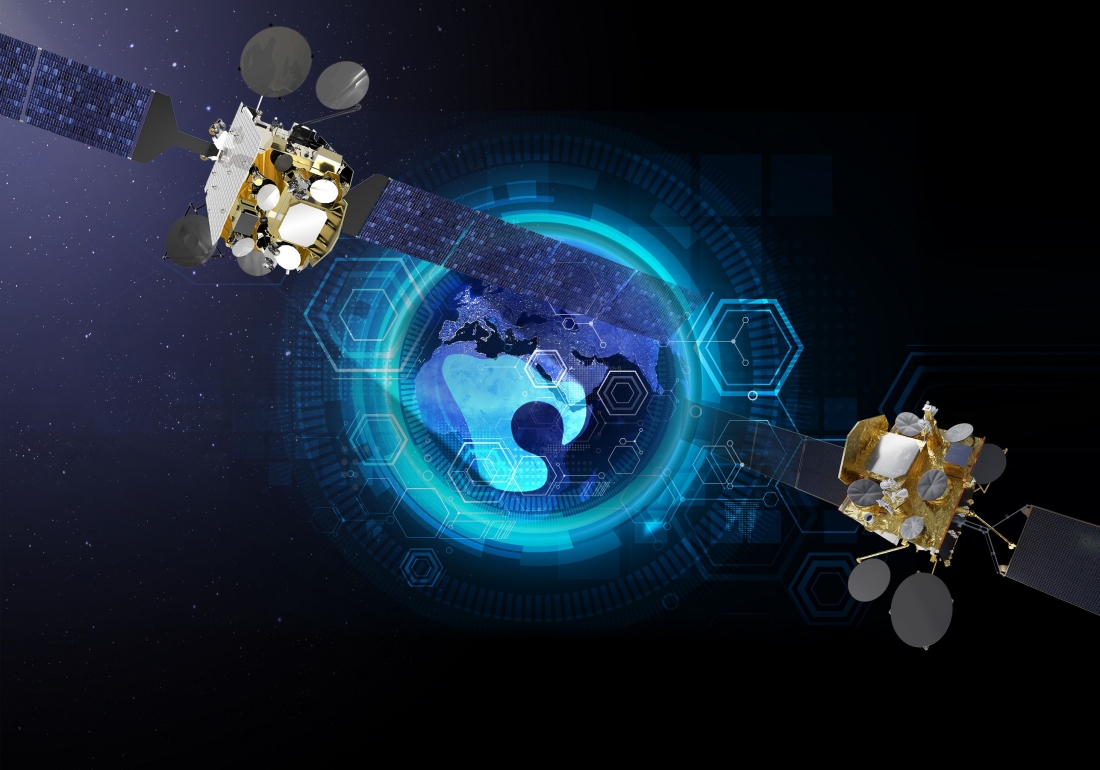 Thales Alenia Space will be spotlighting its new Syracuse IV milsatcom system, built for French defense procurement agency DGA. The system comprises two military communications satellites to be used by French armed forces for their secure communications, replacing the previous generation Syracuse 3A and Syracuse 3B satellites, launched in 2005 and 2006, respectively. These new satellites will start operation as from de 2021. The DGA chose the team of Thales Alenia Space (65%) and Airbus (35%) to build the satellites. As prime, Thales Alenia Space is in charge of relations with the French Ministry of the Armed Forces.
Including this latest addition, Thales Alenia Space will have supplied France with four generations of Syracuse communications satellites, along with two generations of Sicral satellites for Italy, the Athena-Fidus dual (civil-military) communications satellite for France and Italy, and two Satcom BW satellites for Germany. With Athena-Fidus and Sicral 2, Thales Alenia Space is at the heart of European defense collaboration. In addition, Thales Alenia Space has exported its expertise in dual telecom systems, with satellites for Turkey, Brazil and South Korea.
A complete range of optical and radar observation systems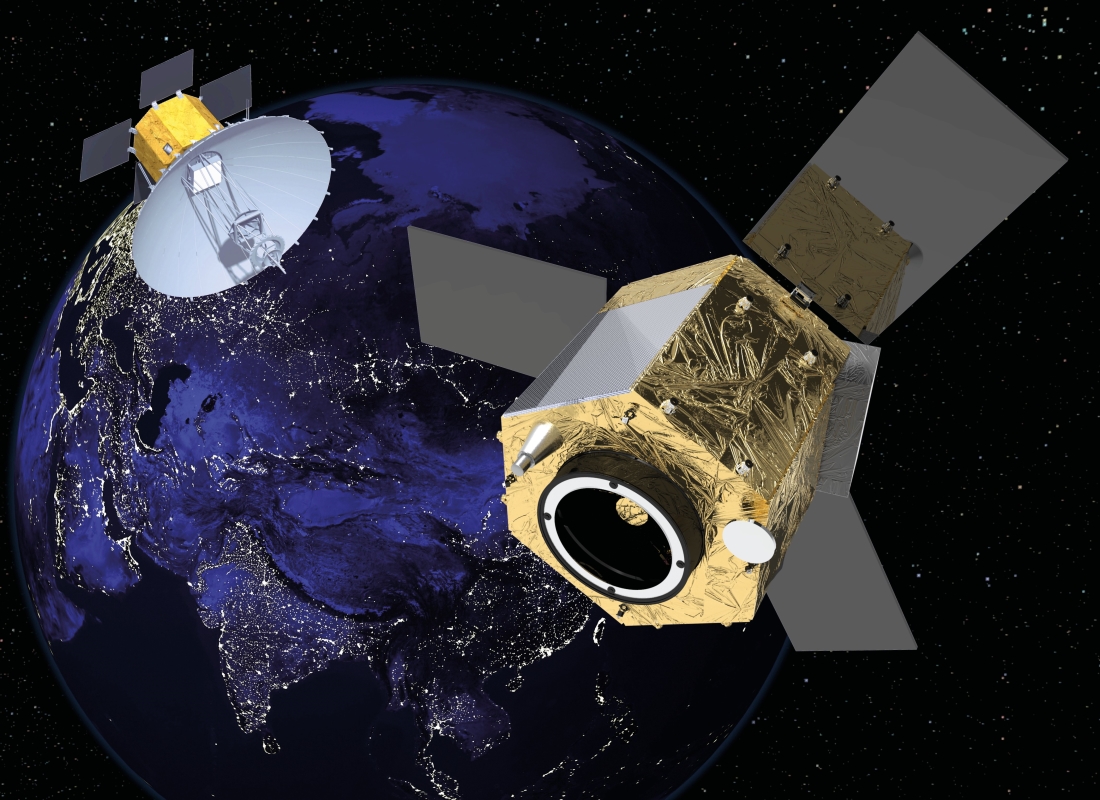 Intelligence, maritime surveillance, mapping, crisis management… For these and many other critical applications, spaceborne systems give users, especially national governments, access to a wide range of monitoring capabilities to guarantee their security and independence. A number of countries have already shown a keen interest in acquiring space systems capable of independently providing high-precision images for intelligence. Capitalizing on over 30 years of experience in this field, Thales Alenia Space, the only European manufacturer with proven expertise in both optical and radar very-high-resolution instruments, offers a complete range of observation systems that meet market expectations.
For example, Thales Alenia Space is prime contractor for Cosmo-SkyMed, the Italian radar Earth observation system, and built Turkey's Earth observation satellite, Gokturk-1, including its high-resolution optical instrument. Thales Alenia Space is also the exclusive supplier of all very-high-resolution optical instruments used on French intelligence gathering satellites, including Pleiades, Helios and CSO.
The company was selected by South Korea last year to build four Earth observation satellites fitted with synthetic aperture radars (SAR).
Timely solutions for New Space
NorthStar, BlackSky, Kineis… Thales Alenia Space offers innovative yet competitive proposals for a wide range of activities.
For instance, Thales Alenia Space and the American startup Spaceflight Industries have created LeoStella LCC, an equally-owned joint venture fully reflecting the needs of the New Space environment. Their aim is to construct BlackSky, the first constellation featuring short revisit times, comprising 60 high-resolution optical observation satellites.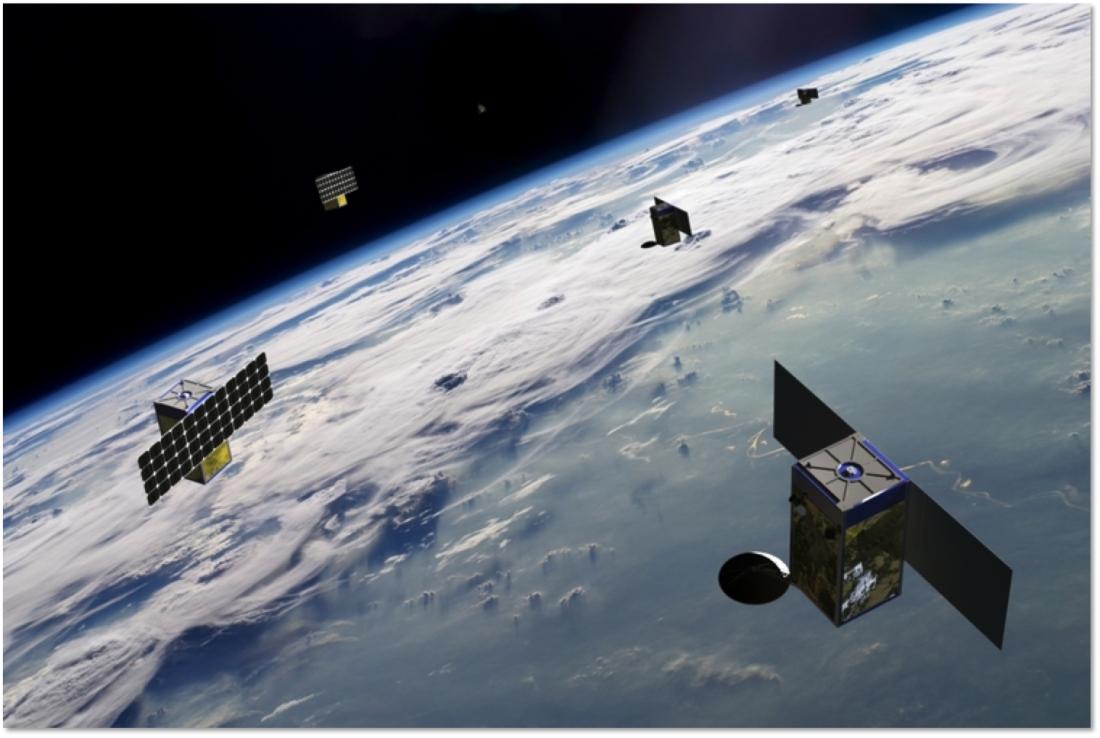 Thales Alenia Space will also build Kineis, a constellation of 20 nanosatellites dedicated to The Internet of Things, produced in conjunction with Nexeya for CLS.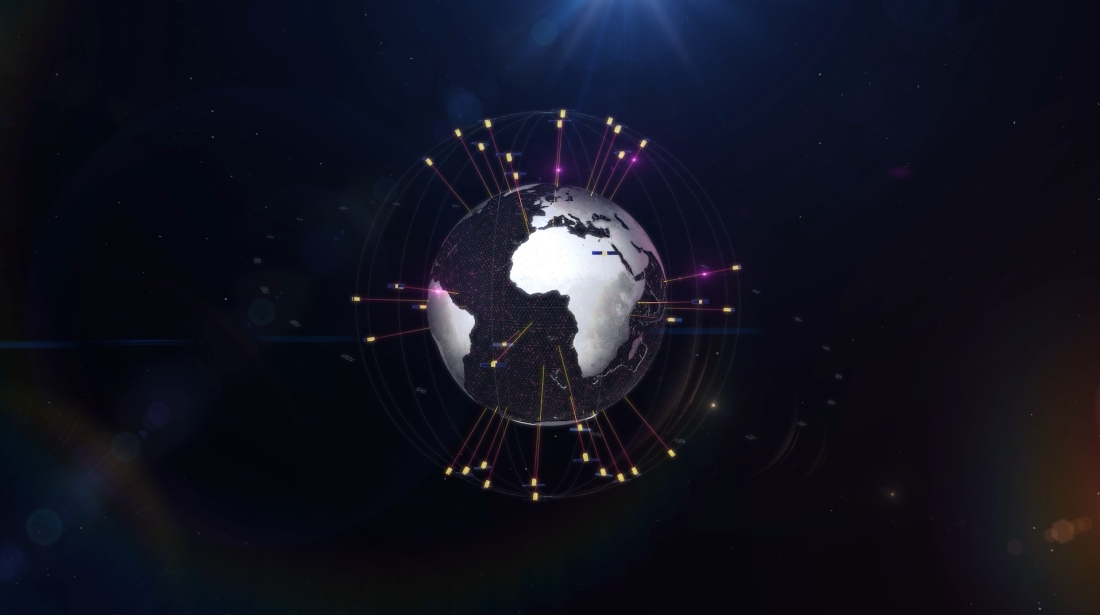 The Space Alliance (between Thales Alenia Space and Telespazio) recently acquired a stake in NorthStar Earth & Space Inc, a Montreal-based information services company that is developing the world's most sophisticated system for the surveillance of our environment and near space. Through this investment, the Space Alliance will provide NorthStar with design, development and production solutions for an innovative constellation of 40 satellites.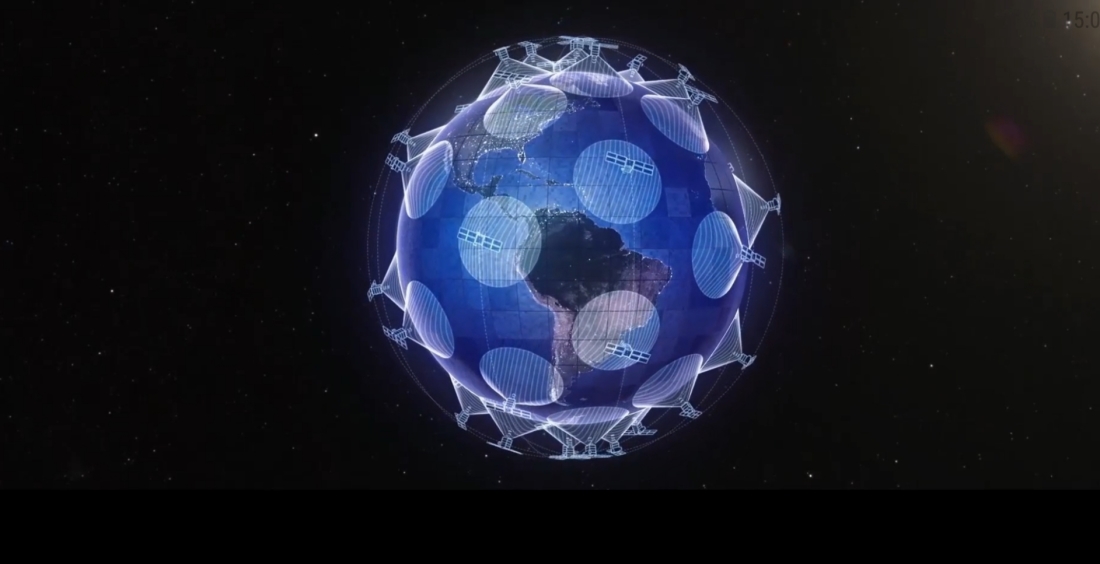 From its complete line of optical and radar Observation systems to military and dual milsatcom systems and New Space solutions, Thales Alenia Space will be in the spotlight at DSEI 2019.
Photos copyrights: ©Thales Alenia Space/Marchioro  - ©Thales Alenia Space/Master Image Programmes - © SpaceFlight Industries -  © CLS/Kinéis - © NorthStar