Thales Alenia Space takes off for #IAC2022
The International Astronautical Congress will take place from September 18th to September 22nd, at the Paris Convention Centre. Thales Alenia Space will spotlight its latest capabilities, especially in the fields of lunar space exploration and environment monitoring, including oceanography and meteorology.
The Moon for real!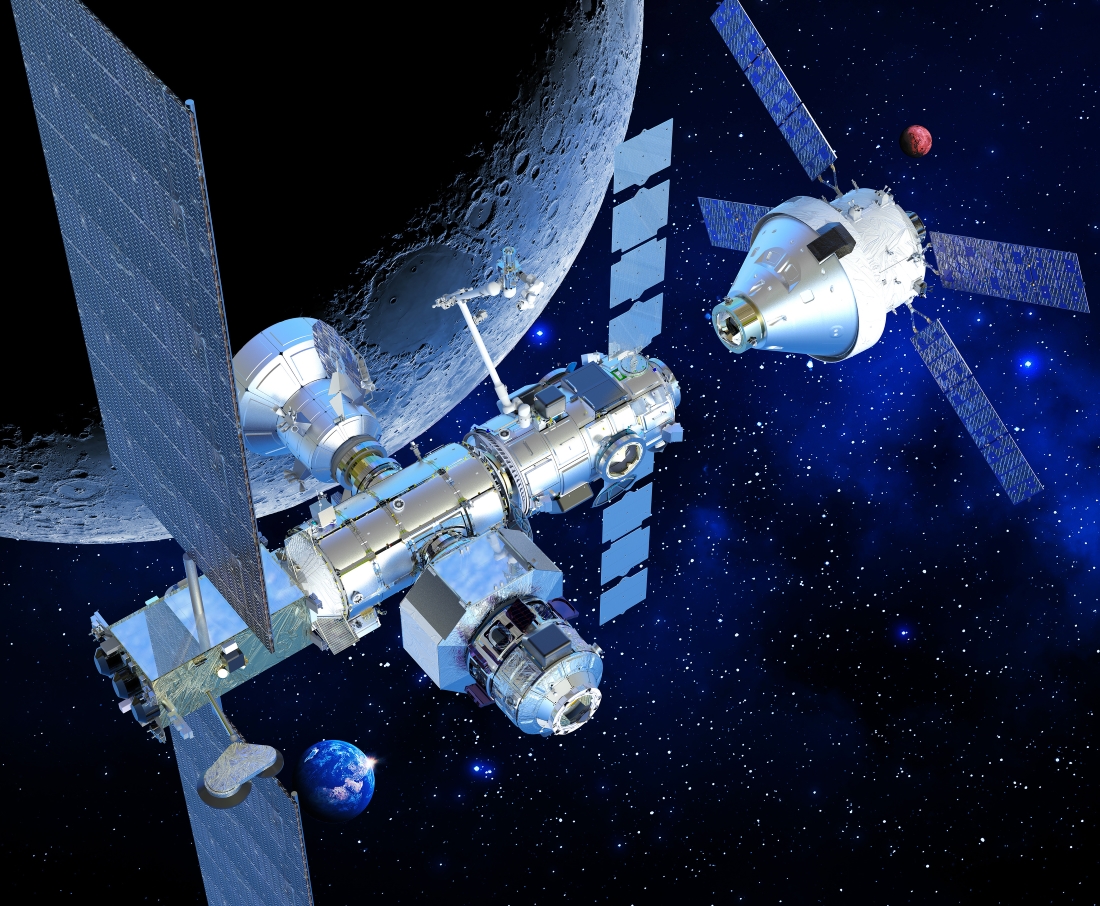 Lunar Gateway © Thales Alenia Space
Leveraging on our one-of-kind experience onboard the ISS as a major provider of habitable modules including the iconic Cuopla, Thales Alenia Space will provide 3 pressurized modules dedicated to Lunar Gateway, a cislunar space station that will orbit around the Moon. Lunar Gateway is part of NASA's ARTEMIS program aiming to bring astronauts back to the Moon in the years to come, in orbit but also on the ground. What was science fiction yesterday has become a concrete reality. There will be a real Moon village, full of solar panels, rovers, habitats and shelters on its surface. We don't want to reveal the whole story. For that, our experts will tell you everything on the spot!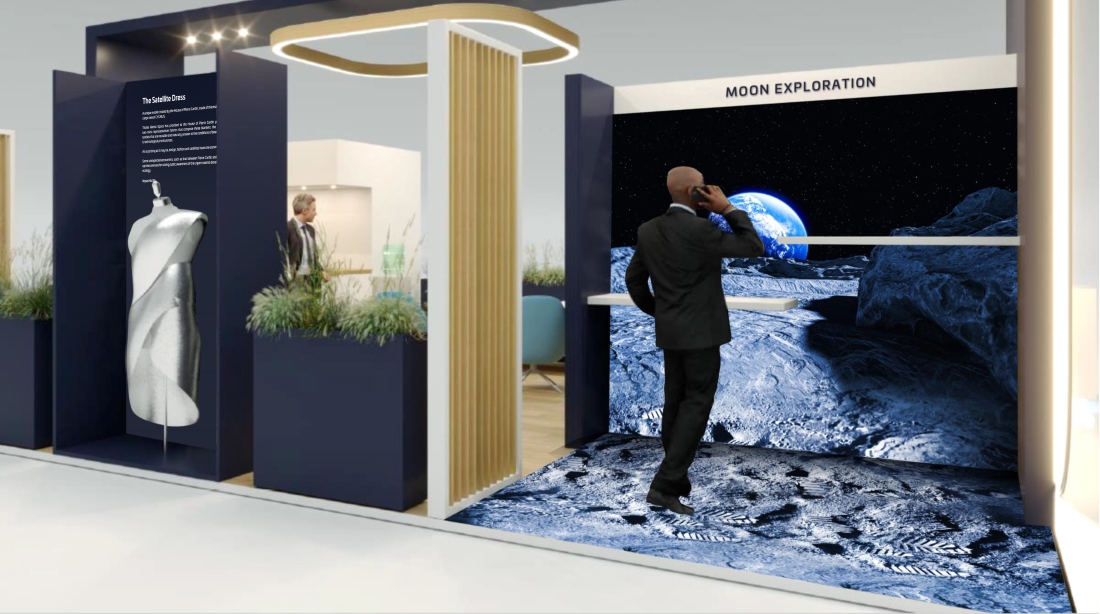 If you're big fan of astronauts, you can join us for an absolute trip into space, testing an outstanding Virtual Reality demo. You will get inside the future Lunar Gateway space station and react as if you were an astronaut operating in real conditions!
Satellites for a better Life on Earth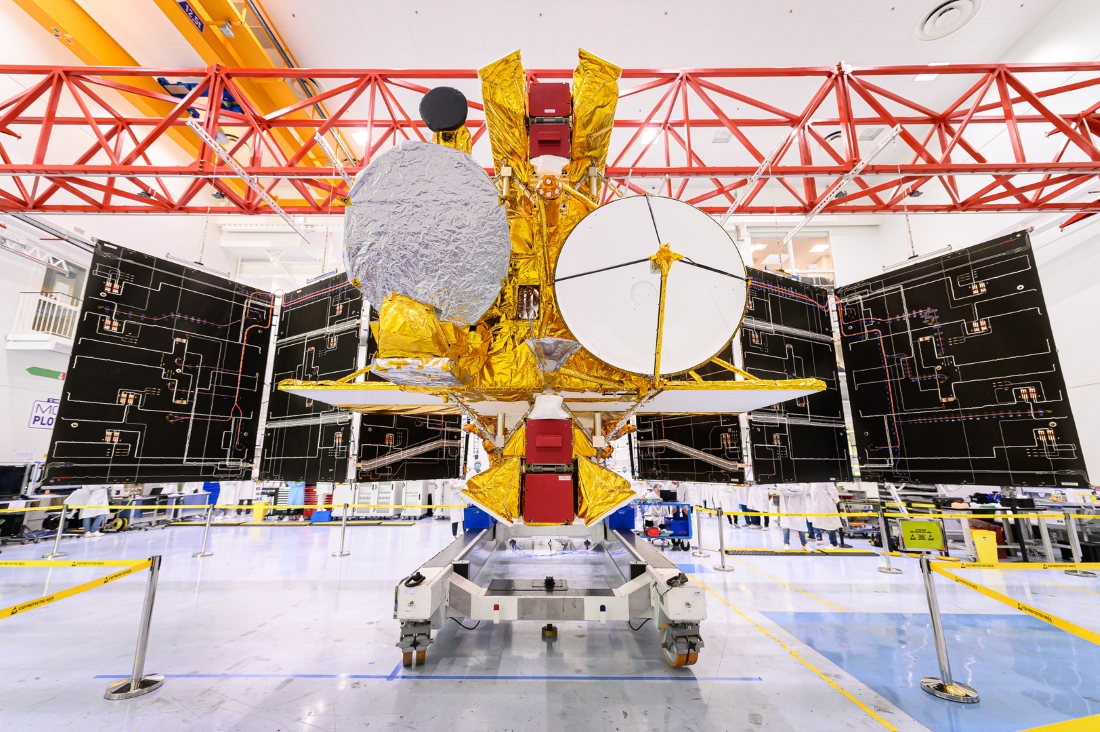 SWOT © Thales Alenia Space/Imag[IN]
 
Our company recently hosted two press tours in a row, together with our clients, in order to unveil 2 memorable satellites. Fist one is SWOT, that will revolutionize the fields of oceanography and continental hydrology. Scheduled for launch by the end of the year, SWOT mission is dedicated to measuring surface water levels in lakes and rivers, river flows and to determining ocean dynamics with high accuracy.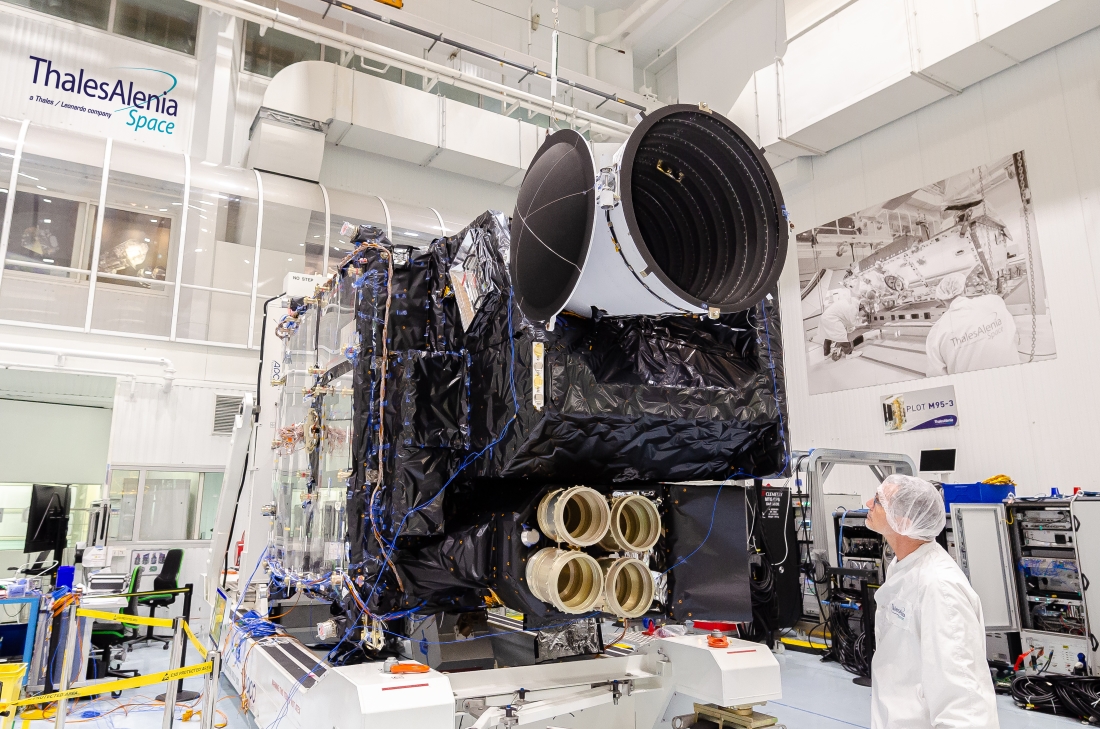 MTGI-1 © Thales Alenia Space
Another satellite, built under Thales Alenia Space's prime contractorship is Meteosat Third Generation's first imaging satellite, #MTGI-1. Equipped with a flexible combined imager, the satellite will provide a complete picture of the Earth every 10 minutes, compared to the current 15 minutes, with a fast mode allowing to take pictures over Europe every 2.5 minutes. It will also carry an ultra-sophisticated instrument, the first of its kind in Europe, capable of detecting lightning. MTG program will include six satellites, four imaging ones and two atmospheric sounders capable of providing 3D atmospheric mapping. This ambitious program will contribute to improving weather forecasting in Europe and to better anticipating natural disaster risks. #MTGI-1, the first imaging satellite is also scheduled for launch by the end of the year.
SWOT, MTG and Copernicus will be 3 hot topics during the congress.
Benevolent eyes in the sky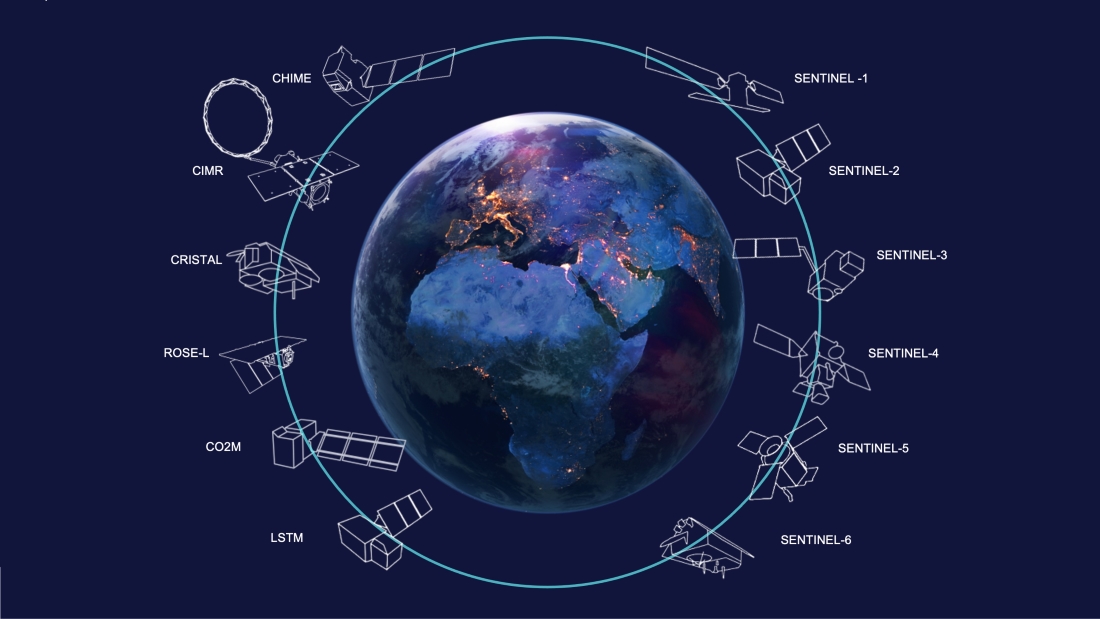 Copernicus © Thales Alenia Space
Thales Alenia Space has been working hand in hand with ESA and the entire European space industry since the start of the European Commission's Copernicus program, in which it is playing a key role on 11 out of 12 missions.  To name a few, Thales Alenia Space is aboard five of the six new-generation Copernicus missions, leading three as prime contractor (CIMR, ROSE-L and CHIME), and supplying the payloads for two more (CO2M and CRISTAL). These new satellites are geared toward measuring human-induced atmospheric CO2 emissions, monitoring thickness of sea ice and snow covering it, supporting new optimized services for sustainable farming and biodiversity, observing sea-surface temperature and salinity as well as sea ice concentration, and strengthening land monitoring and emergency management services. Thales Alenia Space's involvement in the Copernicus program illustrates its Space for Life vision to build a better and more sustainable life on Earth. This involvement for both a sustainable space and the safeguarding of our planet will also be underlined on the spot during the event!
The "Satellite dress"!
What is the link between space and fashion?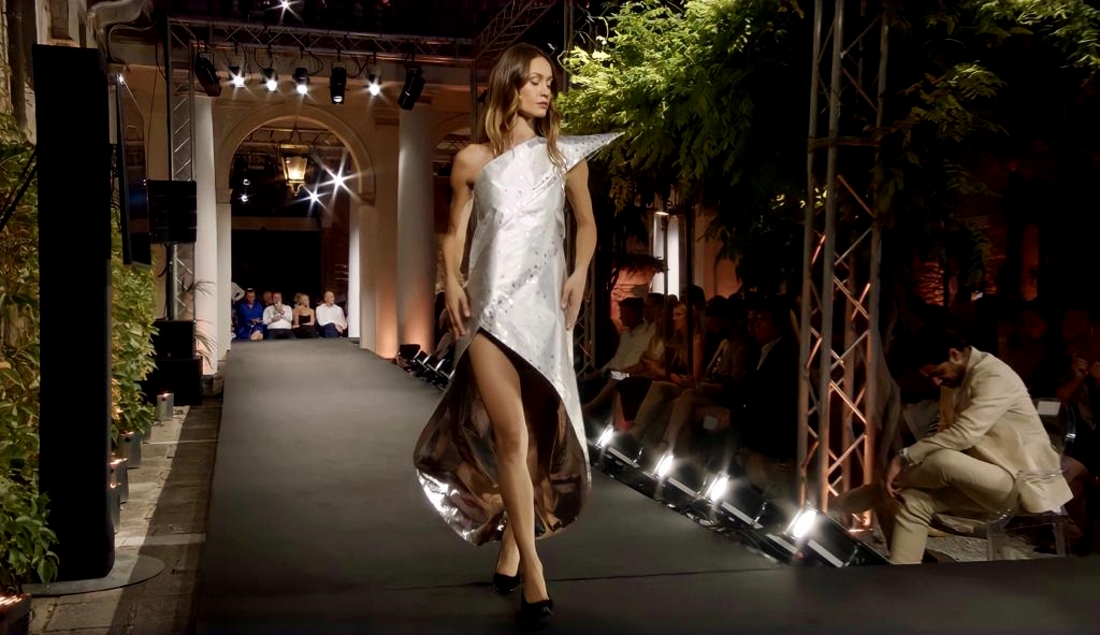 © Pierre Cardin
 
The key role of satellites in surveying Earth and the impacts of climate change on its environment was in the spotlight a few months ago, during the Prix Bulles Cardin awards — named for the Palais Bulles or "Bubble Palace" owned by the fashion house's founder Pierre Cardin — that each year distinguish five works, personalities or actions seeking to foster sustainable development. On this occasion, House of Pierre Cardin and Thales Alenia Space underlined their shared belief in the need to focus attention on the climate emergency, notably through satellite imagery.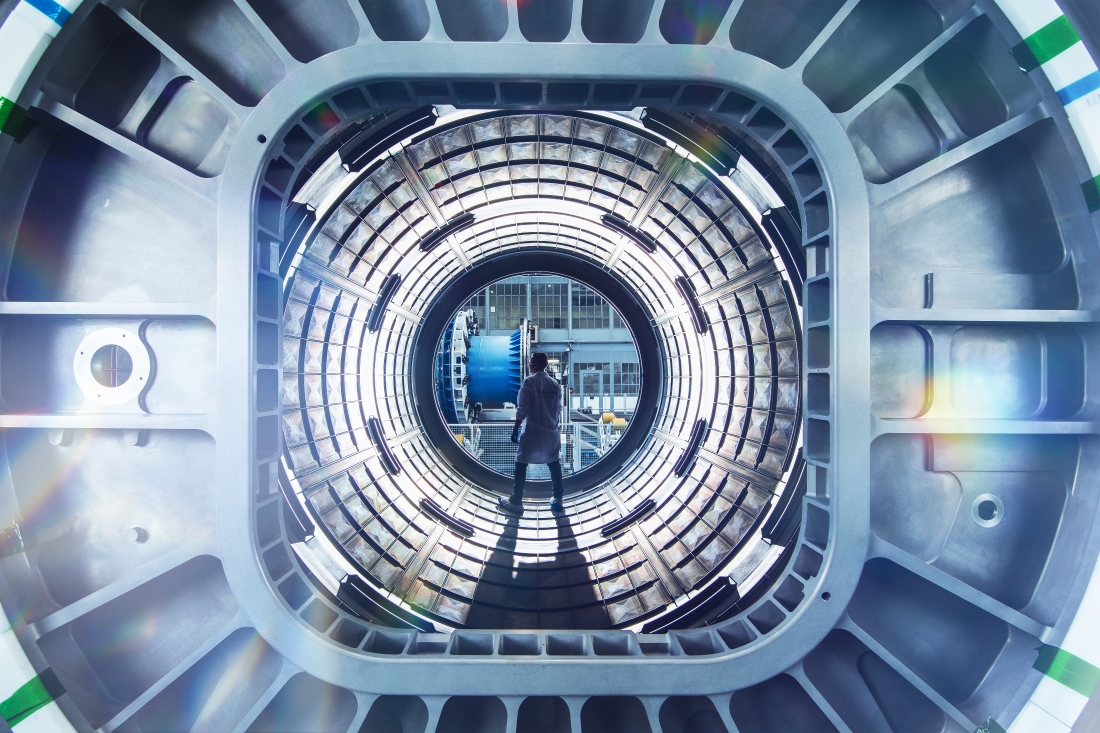 Cygnus Pressurized Cargo Module © Thales Alenia Space
 
As you may know, Thales Alenia Space has provided Northrop Grumman with all Pressurized Cargo Modules dedicated to Cygnus resupply vessels. Twice a year, these spacecraft are used to deliver food, fuel, water, science experiments, repair equipment, personal belongings, to the astronauts onboard the International Space Station. Cygnus cargo vessels are equipped with thermal blankets that protect them from the extreme range of temperatures in orbit. These spacecraft will definitely contribute to guarantying a continuous presence of human's life aboard the International Space Station. Our company provided the House of Pierre Cardin with these particular blankets used on Cygnus. The fashion designer brilliantly created a dress using this unexpected material. A space dress for real! And it will be visible on or booth. Isn't it amazing?
Some unexpected encounters, such as that between Pierre Cardin and Thales Alenia Space, open up new avenues for raising public awareness of the urgent need to develop a profitable and virtuous ecology.
Much more to discover on Thales Alenia Space stand. We'll be in Booth #F4 – Second floor! #spaceforlife