Thales Alenia Space's position in the small satellite market
Creation of a joint lab between Nanyang Technological University (NTU), Thales Singapore and Thales Alenia Space that is dedicated to the development of systems for tomorrow's smallsats
 
Nanyang Technological University (NTU), Thales Singapore and Thales Alenia Space are teaming up to develop new concepts and technologies for systems used on micro and nano-satellites. Their alliance has led to the creation of a new laboratory, S4TIN (Smart Small Satellite Systems – Thales in NTU).
 
S4TIN: in union there is strength
S4TIN is a collaborative venture drawing on NTU's advanced skills in the small satellite segment, Thales' Research & Technology resources in Singapore, and Thales Alenia Space's recognized expertise in satellite systems. NTU is the first university in Singapore capable of having launched and operated four micro/nano-satellites in just three years.
 
From constellations to smallsats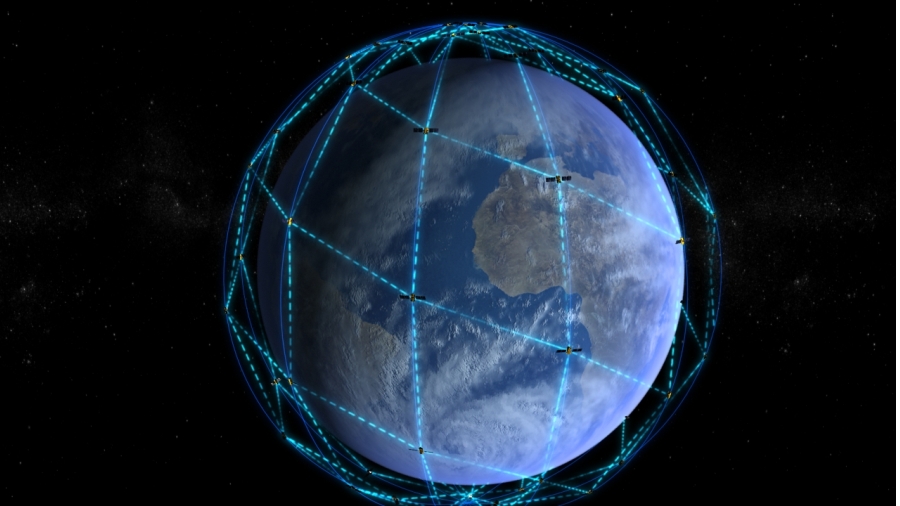 Thales Alenia Space is the global leader in telecommunications satellite constellations in low and medium Earth orbit, as prime contractor for the Globalstar second generation, O3b and Iridium Next constellations. But the French-Italian joint venture was not previously active in the small satellite market. This new partnership will pave the way for Thales Alenia Space's entry into a new market, by calling on the local expertise available in Singapore. The S4TIN Lab also benefits from an extremely dynamic environment conducive to innovation and technological developpments. These micro / nano-satellites will first enable the development of technological demonstration missions to become, in the future, compatible with all types of operational missions (Telecoms, Observation, Navigation).
 
Patrick Mauté, Chief Technical Officer at Thales Alenia Space, shared his thoughts on this new joint venture and the S4TIN lab:
"We're very impressed by NTU's ability to build, launch and operate four microsatellites in such a short time period, just three years. We're delighted to be working with them, as well as Thales Research & Technology in Singapore, to jointly address innovative applications for these satellites, including remote sensing, environmental management and navigation.
 
"Operating through Thales Solutions Asia and Thales Research & Technology Singapore (TRT-SG), the collaboration between Thales and NTU has proven to be very productive over the years. Thanks to the opening of the S4TIN lab, and the deployment of the Space Center of Excellence (Space CoE) at Thales Solutions Asia, we are convinced that this success story will soon be extended to the field of satellites, strengthening the links between Thales Alenia Space and the space community in Singapore. It is now up to us to develop innovative mission concepts that could lead, in the future, to operational applications.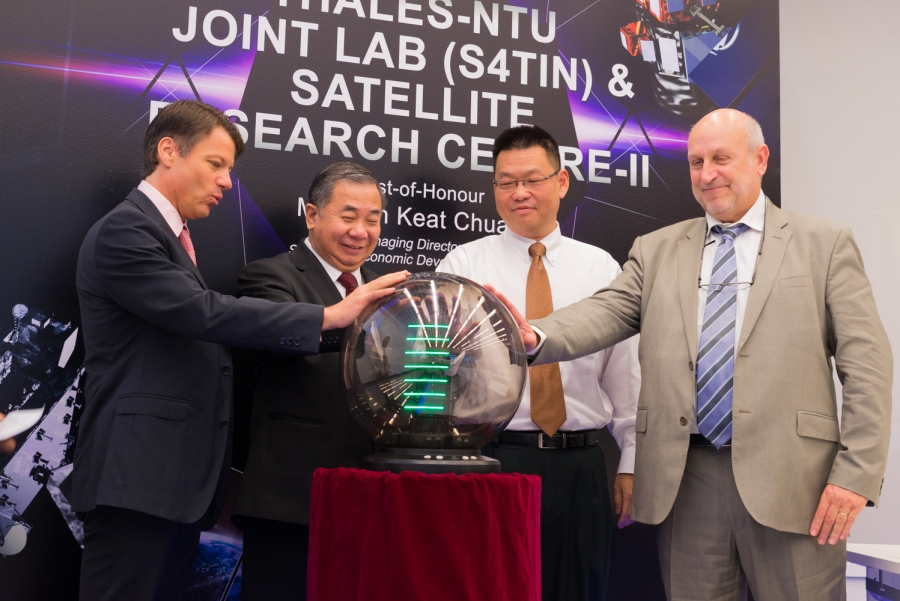 © Left to right: Thales in Singapore's CEO Mr Jean-Noel Stock, NTU Provost Prof Freddy Boey, Guest-of-Honour Mr Yeoh Keat Chuan, Managing Director of EDB, and Thales Alenia Space's CTO Mr Patrick Maute.