Two more O3b satellites, manufactured by Thales Alenia Space for SES have arrived at the Guiana Space Center, Europe's Spaceport in French Guiana, joining two other satellites which arrived on January 11th. This batch of four O3b communications satellites will be launched into medium Earth orbit by Arianespace in March 2018, using a Soyuz rocket. Another batch of four O3b satellites are expected to be delivered and launched in 2019.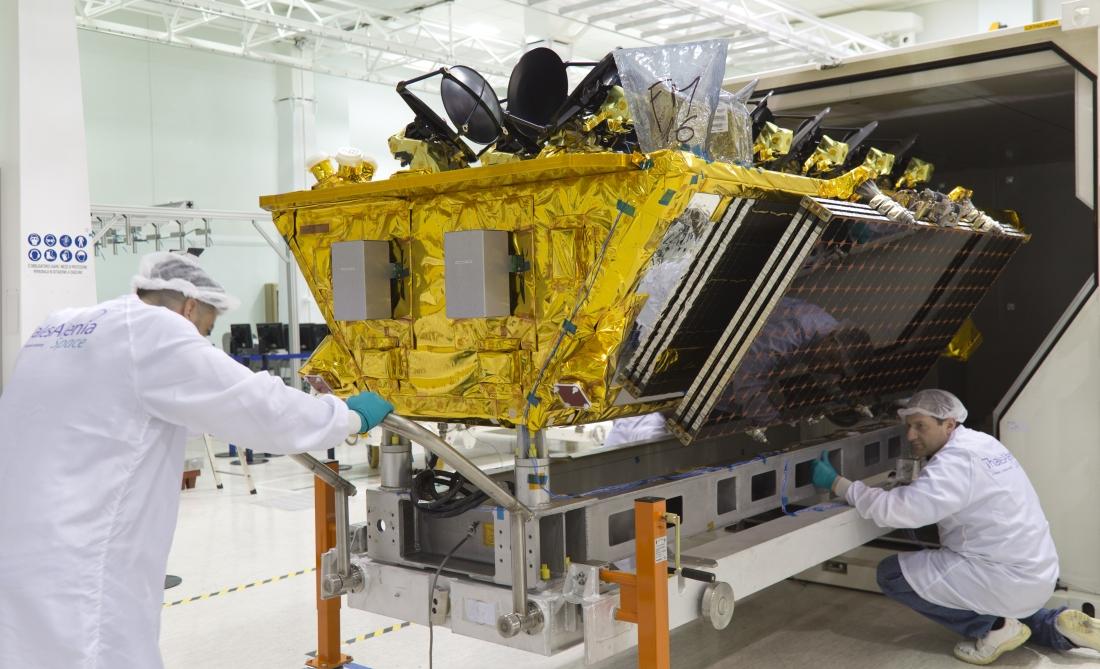 These eight new satellites will expand the current O3b constellation of 12 satellites, which has been operational since 2013. Coming from Thales Alenia Space's clean rooms in Rome, the latest satellites will augment and seamlessly scale the existing O3b constellation. Together, they offer more capacity, enhanced coverage, increased efficiencies and greater reliability. Thanks to these high performance satellites, SES Networks, the data-focused unit of SES, is delivering carrier-grade services to telcos, mobile network operators (MNOs), internet service providers (ISPs), and energy, mobility and government customers.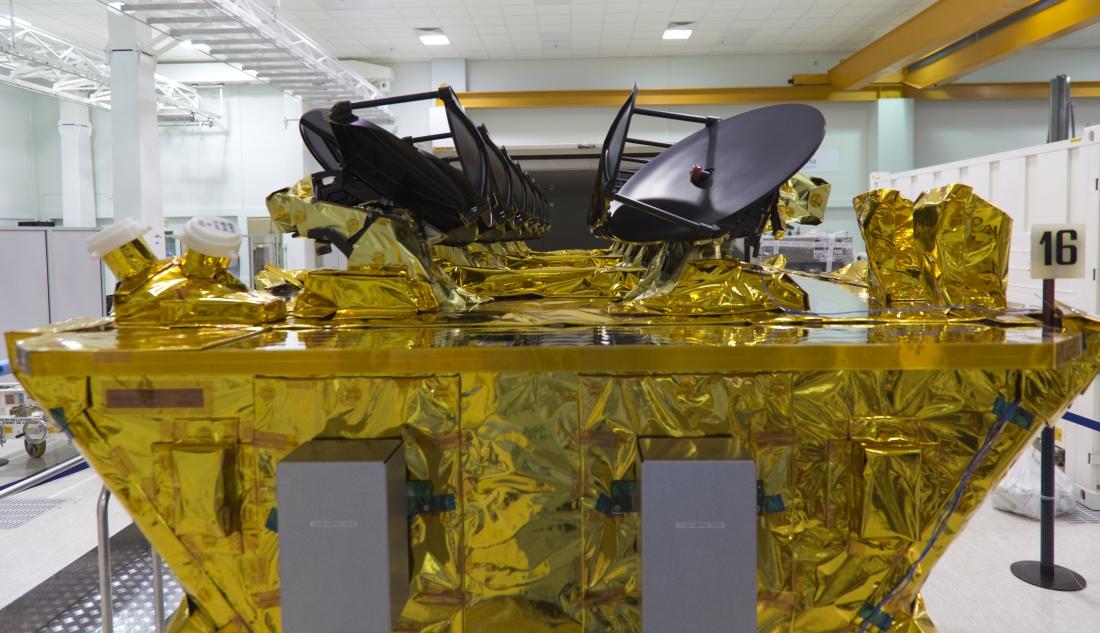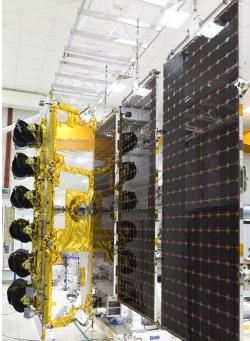 Orbiting at an altitude of 8,000 kilometers – four times closer to the Earth than geostationary satellites – these Ka-band satellites provide high-speed, low-latency Internet and telecommunications services to consumers and businesses in growing markets.
Forty-five communications satellites built by Thales Alenia Space as prime contractor were orbited last year. This all-time record clearly illustrates the company's ability to manage several programs simultaneously, especially LEO and MEO satcom constellations. Looking forward, Thales Alenia Space continues to develop breakthrough telecommunications solutions that are even more powerful, integrated and digital.
Stay tuned for the latest news on the upcoming launch of SES's next four O3b satellites!
 
 
Thales Alenia Space, a global leader in satcom constellations
Thales Alenia Space is one of today's major manufacturers of communications satellites for constellations in low and medium Earth orbit. For example, the company has produced 125 satellites as prime contractor for Globalstar 2 (24), O3b (20) and Iridium® NEXT (81). Thales Alenia Space's expertise reaches back to the early 1990s, when it made the payloads for 72 satellites in the first-generation Globalstar system, along with the thermomechanical structures in the platform, while also handling assembly, integration and testing (AIT) operations for all satellites.
Artistic view: © Thales Alenia Space/Briot
Photos: © Thales Alenia Space