Will Meteosat-7 be in the next Guinness book of world records?
Meteosat-7, the seventh and last satellite in the first generation of Meteosat (European Meteorological Satellite organization) weather satellites, set the all-time record for service life by a Eumetsat satellite on January 24, 2015: 17 years, 4 months and 23 days. Launched in September 1997 with a contractual design life of five years, this satellite is still in operation over the Indian Ocean! It helped ease the transition between the first six Meteosat satellites and the four second-generation satellites, all built by Thales Alenia Space for the European Space Agency (ESA) and Eumetsat. The latest satellite in this family, MSG-3 (Meteosat Second Generation, 3rd model) was launched in 2012, and will be joined in 2015 by the fourth and last second-generation model, MSG-4.
 
Thales Alenia Space, the world leader in geostationary meteorology
As on the first two generations of Europe's weather satellites, Thales Alenia Space is once again prime contractor for Meteosat Third Generation (MTG), built in partnership with OHB of Germany. The MTG family comprises six satellites, with four imaging versions and two atmospheric sounders.
 
Increasingly accurate weather forecasts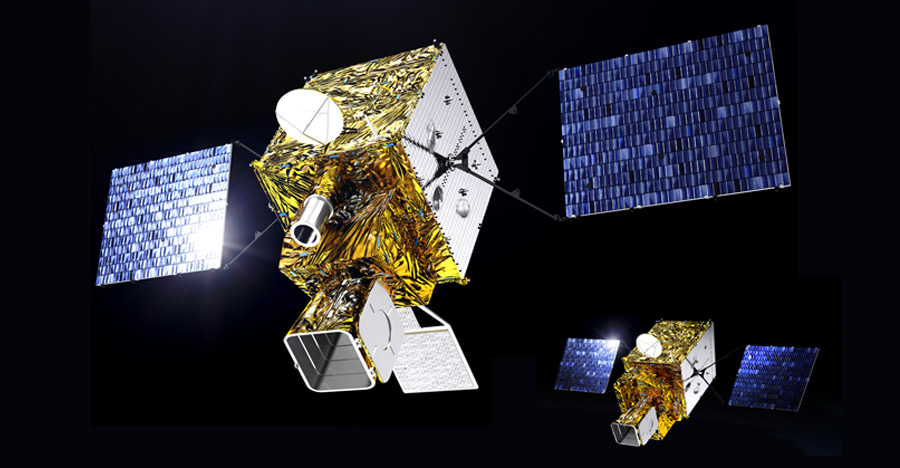 Thanks to the advanced technology of Meteosat satellites, European meteorology has gotten more and more accurate over the years. The first-generation Meteosat satellites refreshed their images every 30 minutes, versus just 15 minutes on the second generation. With MTG (photo above), the refresh rate is reduced still further, to every 10 minutes, making weather forecasts even more accurate.