Denis Allard named General Manager of Thales Alenia Space's Toulouse plant
Toulouse, November 4th, 2019 - Denis Allard has been named General Manager of the Thales Alenia Space plant in Toulouse. He replaces Albert Cerro, who has retired.
A graduate of the Ecole Supérieure d'Electricité electrical engineering school (1982) and the Institut d'Administration des Entreprises (IAE) business school in Toulouse (1990), Denis Allard joined the Space division of Thomson CSF in Toulouse in 1984 as a systems engineer, working on the development of ATHOS and then Syracuse 2. He was named head of payload integration for Telecom-2 in 1987.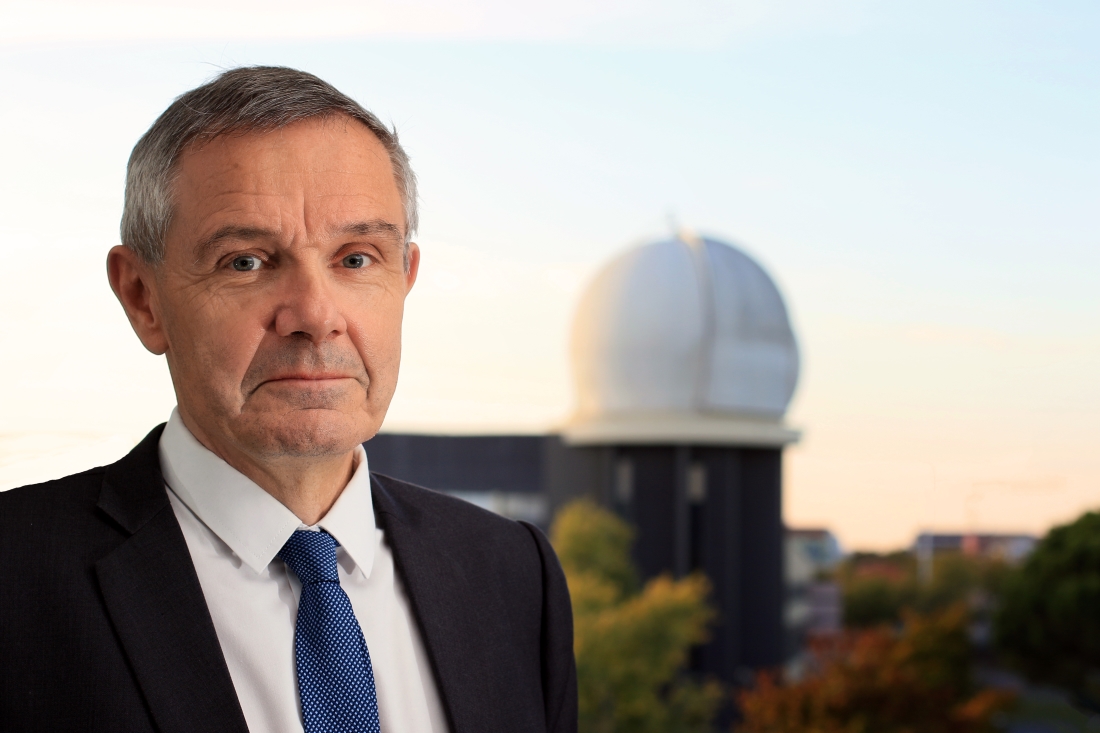 In 1992, he moved to Palo Alto, California in the United States, after being seconded to Space Systems/Loral for the Intelsat-7 program. He returned to France in 1995 as head of the Sinosat transponder project. Denis Allard was placed in charge of the Europ*Star space segment in 1998.
He moved to the business side in 2002, taking responsibility for payload bids. In 2007 he was named head of the Yahsat program, then in 2011, Vice President, Telecom Programs in Cannes.
Moving back to Toulouse in 2014, Denis Allard took on new responsibilities, this time as Vice President, for the Iridium® NEXT program. He was also placed in charge of satellite constellations in 2017, while retaining his position on Iridium® NEXT.  
Photo ©Thales Alenia Space/JP Grèzes
About Thales Alenia Space
Drawing on over 40 years of experience and a unique combination of skills, expertise and cultures, Thales Alenia Space delivers cost-effective solutions for telecommunications, navigation, Earth observation, environmental management, exploration, science and orbital infrastructures. Governments and private industry alike count on Thales Alenia Space to design satellite-based systems that provide anytime, anywhere connections and positioning, monitor our planet, enhance management of its resources, and explore our Solar System and beyond. Thales Alenia Space sees space as a new horizon, helping to build a better, more sustainable life on Earth. A joint venture between Thales (67%) and Leonardo (33%), Thales Alenia Space also teams up with Telespazio to form the parent companies' Space Alliance, which offers a complete range of services. Thales Alenia Space posted consolidated revenues of about 2.5 billion euros in 2018 and has around 8,000 employees in nine countries. www.thalesaleniaspace.com
Thales Alenia Space – Press Contacts:
Sandrine Bielecki    Tel: +33 (0)4 92 92 70 94    sandrine.bielecki@thalesaleniaspace.com
Cinzia Marcanio    Tel: +39 06 41512685          cinzia.marcanio@thalesaleniaspace.com