Thales Alenia Space and Microsoft's cloud powered innovation enables high-speed artificial intelligence and machine learning for space satellite images
Microsoft adds DeeperVision solution to Azure Orbital
Cannes, April 6th, 2021 – Thales Alenia Space, a joint venture between Thales (67%) and Leonardo (33%), and Microsoft today announced that they are innovating together on cloud technologies in space by adding the DeeperVision automated image processing solution developed by Thales Alenia Space to Microsoft's Azure Orbital platform. With DeeperVision, all images downlinked by Earth observation satellites can be immediately and systematically analyzed as soon as they are produced.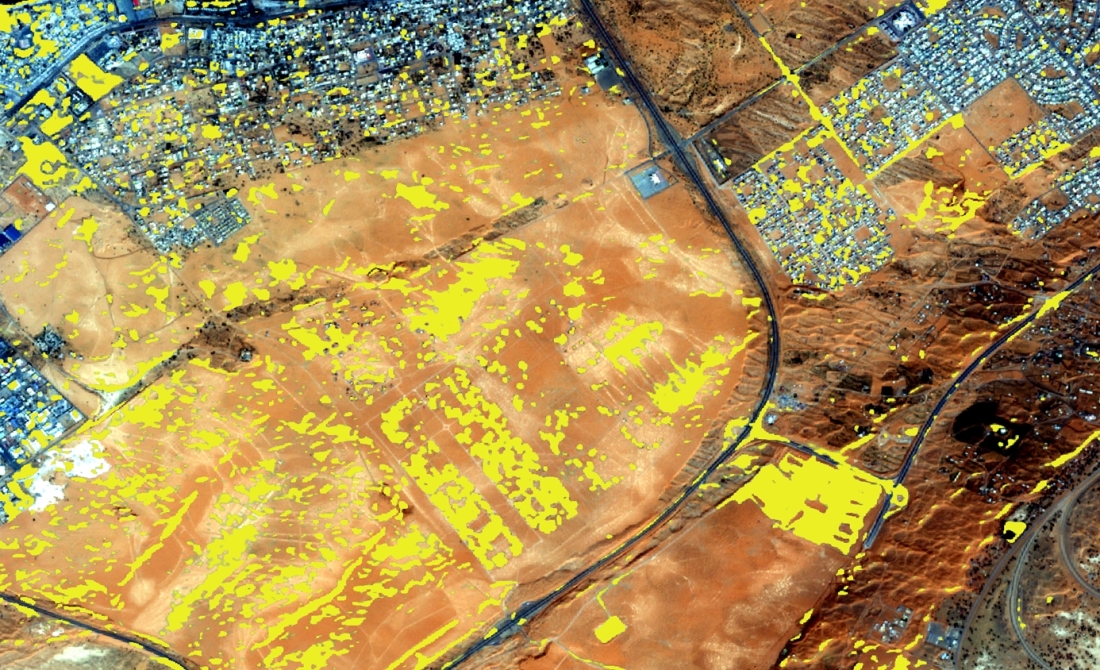 DeeperVision is a digital image analyst that uses artificial intelligence to process and analyze huge volumes of Earth observation imagery, automatically detect how features evolve over time and monitor areas of interest, such as changes, anomalies and similarities. Information is automatically and continuously extracted from the images as they are produced. The results are then stored as metadata in the catalogue, enriching it. This innovative solution lets users focus on the relevant content of imagery, where human expertise is vital. DeeperVision is a key digital service for quickly and systematically mass processing Earth observation imagery.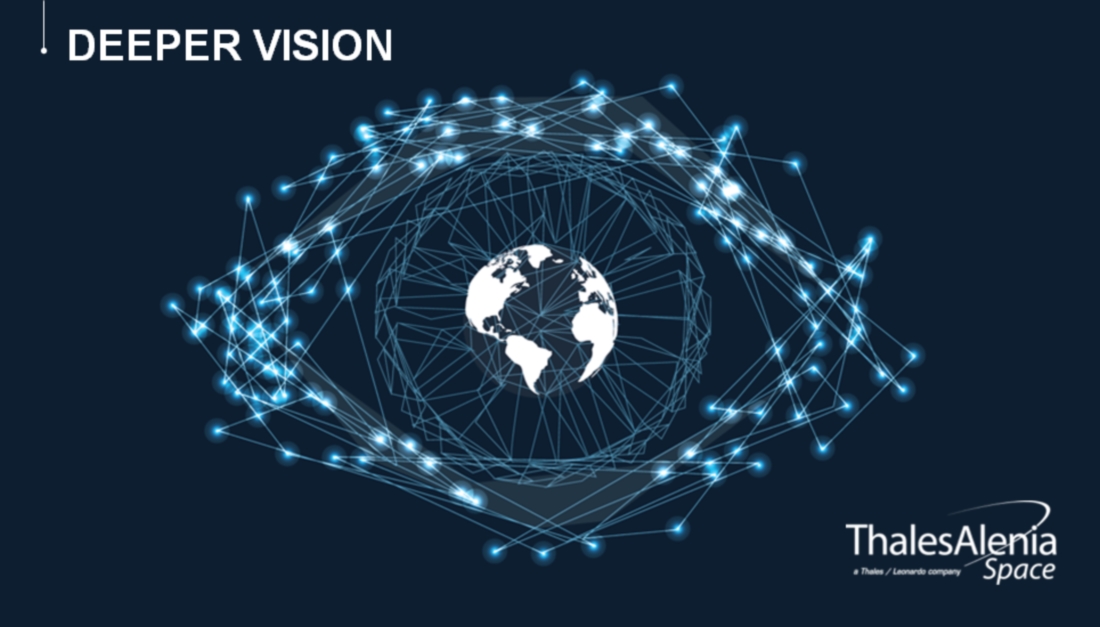 Clarence Duflocq, Vice President Strategy & Innovation at Thales Alenia Space, commented: "Thales Alenia Space and Microsoft are innovating together by combining their expertise in space and cloud technologies. Customers can now combine all the functionality of Thales Alenia Space's DeeperVision solution for processing dataflows and generating timely information with the cloud capabilities of Azure Orbital. This information is enriched by high-speed, high-volume artificial intelligence and machine learning to create an unprecedented impact on and beyond the planet!"
"Processing space satellite imagery at cloud-scale changes the game for our customers who need these AI/ML data insights to quickly make informed decisions for mission success. Supporting impactful innovation for our customers is a top priority for our Azure Space efforts – adding DeeperVision to Azure Orbital is a testament to our ongoing collaboration with Thales Alenia Space" said Tom Keane, CVP of Azure Global at Microsoft.
Following a successful demonstration at the Microsoft Ignite event from March 2–4, 2021, Thales Alenia Space and Microsoft are now rolling out this revolutionary solution operationally. Read this article for more information about the solution: click here
About Microsoft Azure Space
Through its recently announced Azure Space initiative the company is driving cloud-powered innovation on and off the planet with offerings and partnerships that extend satellite connectivity anywhere in the world. Microsoft's intelligent cloud and edge strategy which currently extends over 60 announced cloud regions, advanced analytics, and AI capabilities coupled with one of the fastest and most resilient cloud networks in the world makes it well-positioned to support our mutual customers needs in gathering, transporting, and processing of geospatial data. With Microsoft's ground station service offering Azure Orbital the ground segment, including the stations, network, and procedures, becomes a digital platform now integrated into Azure. This enables satellite operators to communicate to and control their satellites, process data, and scale operations directly with the cloud.
ABOUT THALES ALENIA SPACE
Drawing on over 40 years of experience and a unique combination of skills, expertise and cultures, Thales Alenia Space delivers cost-effective solutions for telecommunications, navigation, Earth observation, environmental management, exploration, science and orbital infrastructures. Governments and private industry alike count on Thales Alenia Space to design satellite-based systems that provide anytime, anywhere connections and positioning, monitor our planet, enhance management of its resources, and explore our Solar System and beyond. Thales Alenia Space sees space as a new horizon, helping to build a better, more sustainable life on Earth. A joint venture between Thales (67%) and Leonardo (33%), Thales Alenia Space also teams up with Telespazio to form the parent companies' Space Alliance, which offers a complete range of services. Thales Alenia Space posted consolidated revenues of approximately 1.850 billion euros in 2020 and has around 7,700 employees in ten countries. www.thalesaleniaspace.com
THALES ALENIA SPACE – PRESS CONTACTS
Sandrine Bielecki    
Tel: +33 (0)4 92 92 70 94    
sandrine.bielecki@thalesaleniaspace.com
Tarik Lahlou        
Tel: +33(0)6 87 95 89 56    
tarik.lahlou@thalesaleniaspace.com
Cinzia Marcanio            
Tel: +39 (0)6 415 126 85             
cinzia.marcanio@thalesaleniaspace.com
Marija Kovac            
Tel: +39 (0)6 415 129 91      
marija.kovac-somministrato@thalesaleniaspace.com