Thales Alenia Space carries out final BepiColombo tests, in preparation for 2018 mission to explore Mercury
Rome,  July 6, 2017
– The European spacecraft BepiColombo is currently undergoing final testing in launch configuration, prior to being shipped to the Guiana Space Center in French Guiana next March for a scheduled October 2018 launch. It is built by Airbus Defence and Space as prime contractor, with Thales Alenia Space (the 67/33 joint venture between Thales and Leonardo) as major subcontractor, in charge of assembly integration and testing (AIT).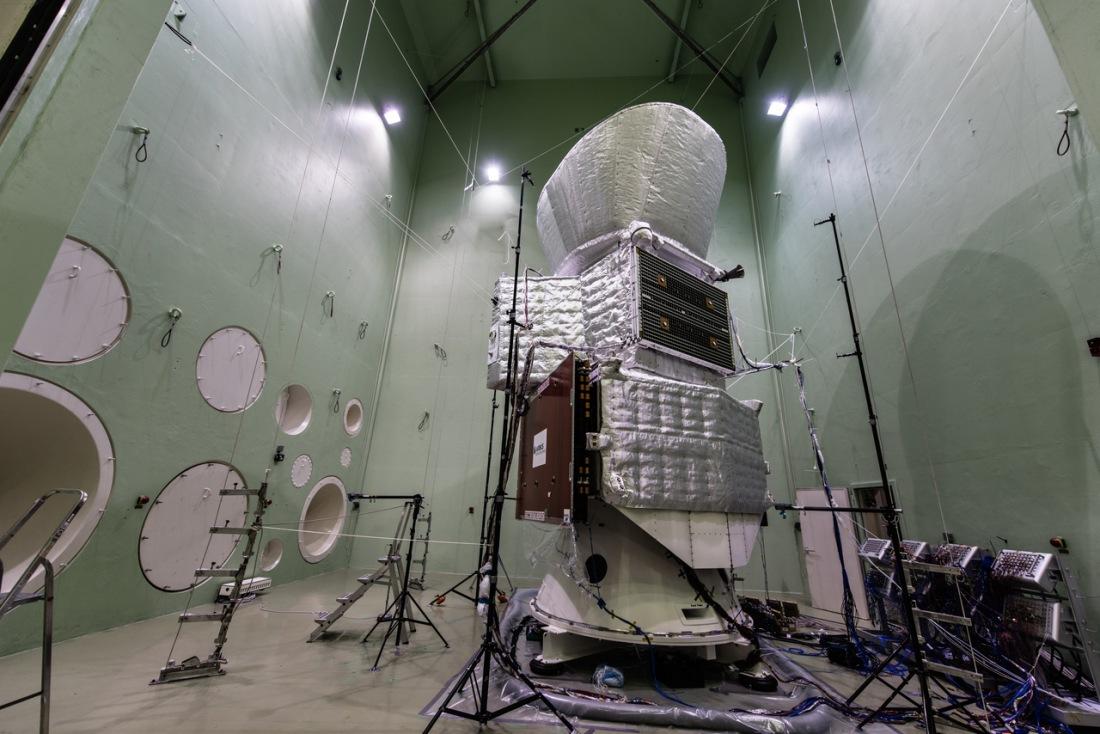 © ESA/C. Carreau
Thales Alenia Space recently completed the latest acoustic and vibration tests at the ESTEC test center in the Netherlands, qualifying the complete Mercury Composite Spacecraft in launch configuration, and showing that it will stand up to the structural loads expected during the Ariane 5 launch.
BepiColombo is Europe's first mission to Mercury, the smallest and least explored terrestrial planet in our Solar System. When it arrives at Mercury in late 2025, it will face temperatures exceeding 350°C. BepiColombo will gather data during a nominal mission lasting one year, with a possible one-year extension. It actually comprises two spacecraft: the Mercury Planetary Orbiter (MPO) and the Mercury Magnetospheric Orbiter (MMO). BepiColombo is a joint mission between the European Space Agency (ESA) and the Japan Aerospace Exploration Agency (JAXA), under ESA leadership.
"Thales Alenia Space is very proud to make such a significant contribution to this very ambitious joint program, clearly demonstrating our ability to work with a large industrial consortium on a cornerstone mission for space exploration," said Walter Cugno, Vice President, Exploration and Science at Thales Alenia Space. "We have been a key partner in a number of major international space exploration missions for the last two decades and more, reflecting our technological excellence, as well as our ability to rise to new  challenges and further our understanding of the Universe."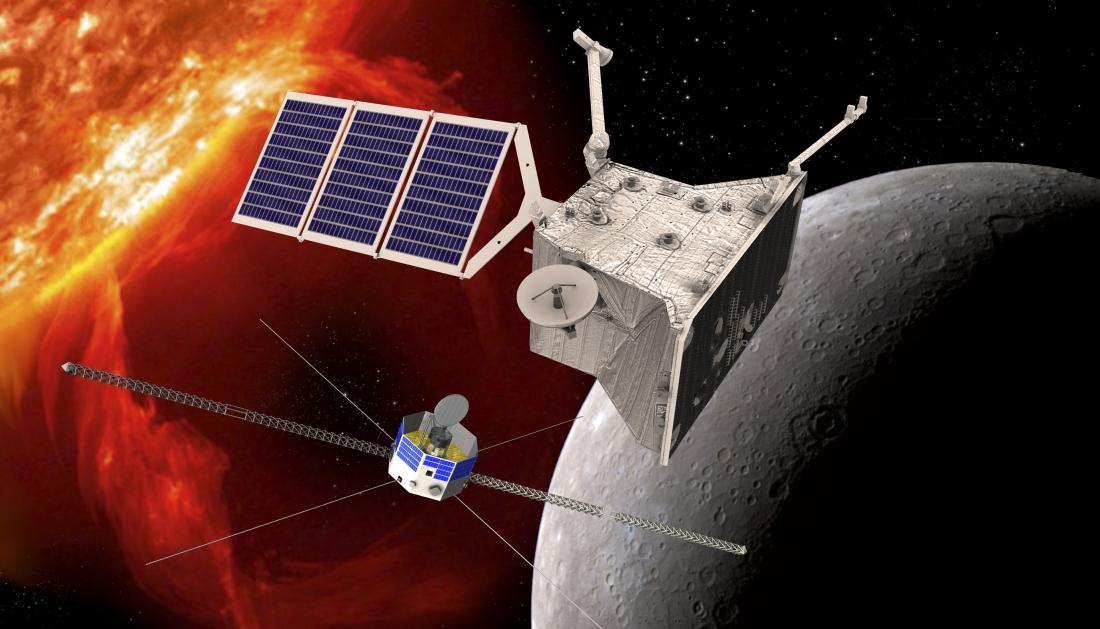 © ESA
Note for specialists:
Thales Alenia Space is part of the Core industrial Team on the BepiColombo program, coordinating 35 European companies on the work package under its responsibility. In particular, Thales Alenia Space is in charge of the telecommunications, thermal control and electric power distribution systems, along with integration and testing of the complete spacecraft and support services during the launch campaign. Thales Alenia Space also supplies the X- and Ka-band transponders, the onboard computers and mass memory and the high-gain antenna, a 1.1-meter dish used for satellite-ground communications, as well as for the mission's radio science experiment. This antenna is derived from the antenna developed for the highly successful Cassini-Huygens mission to Saturn.
 
The Italian Space Agency ASI and the country's industry are also making a significant contribution to the mission, with responsibility for four out of the 11 experiments. These include the MORE radio science instrument and the ISA spring accelerometer developed by Thales Alenia Space and SIMBIO-SYS, the integrated camera system for the observation and characterization of Mercury's surface, developed by Leonardo. Leonardo also supplied the star trackers (AA-STR) which will guide the spacecraft during its journey through the Solar System.
 
 
About Thales Alenia Space
Thales Alenia Space brings over 40 years of experience to the design, integration, testing and operation of innovative space systems for telecommunications, navigation, Earth observation, environmental management, exploration, science and orbital infrastructures. A joint venture between Thales (67%) and Leonardo (33%), Thales Alenia Space also teams up with Telespazio to form the parent companies' "Space Alliance", which offers a complete range of services and solutions. Thales Alenia Space has built up unrivaled expertise in dual (civil-military) missions, constellations, flexible high-throughput payloads, altimetry, meteorology, and high-resolution radar and optical observation. The company capitalizes on its strong legacy, while also making innovation a key to its strategy. By offering a continuous stream of new products and expanding its global footprint, Thales Alenia Space has established its leadership in today's fast-evolving space sector. Thales Alenia Space posted consolidated revenues of about 2.4 billion euros in 2016 and has 7,980 employees in nine countries. www.thalesaleniaspace.com
 
Thales Alenia Space Press Contacts:
Sandrine Bielecki    
Phone: +33 (0)4 92 92 70 94    
sandrine.bielecki@thalesaleniaspace.com
Chrystelle Dugimont
Phone: +33 (0)4 92 92 74 06
chrystelle.dugimont@thalesaleniaspace.com
Tiziana Ebano
Tel: +39 06 41512574
tiziana.ebano@thalesaleniaspace.com
Cinzia Marcanio    
Tel: +39 06 41512685                   
cinzia.marcanio@thalesaleniaspace.com