Thales Alenia Space's Elitebus and Prima platforms selected for NASA's Rapid Spacecraft Acquisition IV catalogue
Cannes, March 24, 2021 - Thales Alenia Space, a joint venture between Thales (67%) and Leonardo (33%), was selected onboard NASA's catalogue, under the On-Ramp feature of the Rapid Spacecraft Acquisition IV (Rapid IV) contract, with two of its center of expertise, Thales Alenia Space in France and Thales Alenia Space in Italy. The platforms selected by NASA are the ELiTeBUSTM and PRIMA platforms, which will be manufactured respectively at Thales Alenia Space facilities in Cannes and Rome.
Rapid IV is a multiple-award, indefinite-delivery/indefinite-quantity contract that allows the US federal government to place firm-fixed price delivery orders for spacecraft and related services. These multi-agency contracts may support other NASA centers and other federal agencies.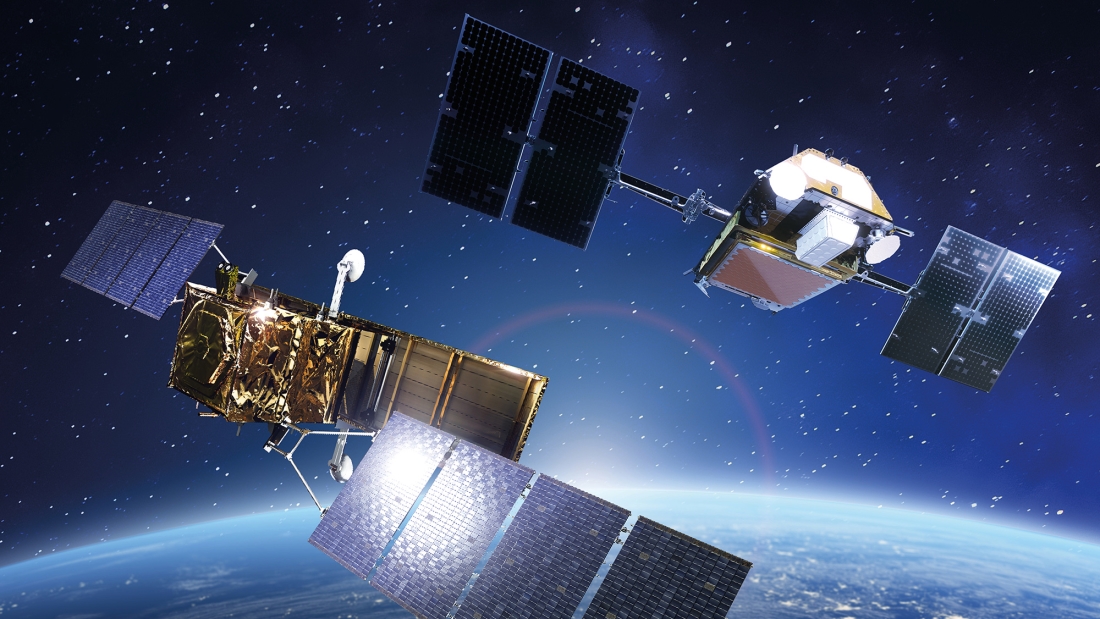 "As an incumbent in the Rapid Spacecraft Development Office (RSDO) III catalogue, Thales Alenia Space is honored to have been selected again by NASA for the Rapid IV catalogue", said Johanne Lecomte, Vice-President, Sales and Business Development, North America for Thales Alenia Space. "Our strong heritage in building reliable platforms, such as the ELiTeBUSTM, which performance has been demonstrated in the Globalstar 1&2, O3B and Iridium® NEXT programs and the PRIMA 3 axis stabilized bus, used in many successful COSMO-SkyMed and Sentinel missions, combined with our problem solving, customer oriented approach, makes us an excellent choice as a spacecraft manufacturer for any customized missions developed under RSDO."
Artistic View © Thales Alenia Space
ABOUT THALES ALENIA SPACE
Drawing on over 40 years of experience and a unique combination of skills, expertise and cultures, Thales Alenia Space delivers cost-effective solutions for telecommunications, navigation, Earth observation, environmental management, exploration, science and orbital infrastructures. Governments and private industry alike count on Thales Alenia Space to design satellite-based systems that provide anytime, anywhere connections and positioning, monitor our planet, enhance management of its resources, and explore our Solar System and beyond. Thales Alenia Space sees space as a new horizon, helping to build a better, more sustainable life on Earth. A joint venture between Thales (67%) and Leonardo (33%), Thales Alenia Space also teams up with Telespazio to form the parent companies' Space Alliance, which offers a complete range of services. Thales Alenia Space posted consolidated revenues of approximately 2.15 billion euros in 2019 and has around 7,700 employees in nine countries. www.thalesaleniaspace.com
THALES ALENIA SPACE – PRESS CONTACTS
Sandrine Bielecki    
Tel: +33 (0)4 92 92 70 94    
sandrine.bielecki@thalesaleniaspace.com
Tarik Lahlou        
Tel: +33(0)6 87 95 89 56    
tarik.lahlou@thalesaleniaspace.com
Cinzia Marcanio            
Tel: +39 (0)6 415 126 85             
cinzia.marcanio@thalesaleniaspace.com
Marija Kovac            
Tel: +39 (0)6 415 129 91      
marija.kovac-somministrato@thalesaleniaspace.com