Official handover ceremony for the Rákos-Hatvan line highlights strong footprint of Thales in Hungary
The modernisation of line 80a, from the Rákos railway station in Budapest to the town of Hatvan, about 60km away, brings a significant improvement in the rail service on this route, which is heavily frequented by commuters in particular, and thus marks another important step for sustainable mobility. With a total volume of HUF 160 billion, the project is one of the largest investments in railway infrastructure in Hungary in recent years. Passengers benefit from shorter travel times as well as a modern station environment; freight traffic is now able to use the line without any restrictions.
The National Infrastructure Development Company (NIF) in Hungary invited partners, politicians, stakeholders and media to a handover ceremony of the modernized Rákos-Hatvan line. In addition to the State Secretary for Transport in the Ministry of Technology and Industry, representatives of the Parliament as well as the management of the Hungarian Railways MÁV took part in the ceremony. Media reports in Hungarian TV and radio stations showed the importance of this modernization project for the public.
The project has been implemented in four stages since the end of 2017. Several interlockings were successfully modernized and put into operation already in 2021. Modernisation of tracks, station renovations, safety technology as well as telecommunication work were part of the overall project.  In 2023, ETCS Level 2 is planned to be in use on the entire route.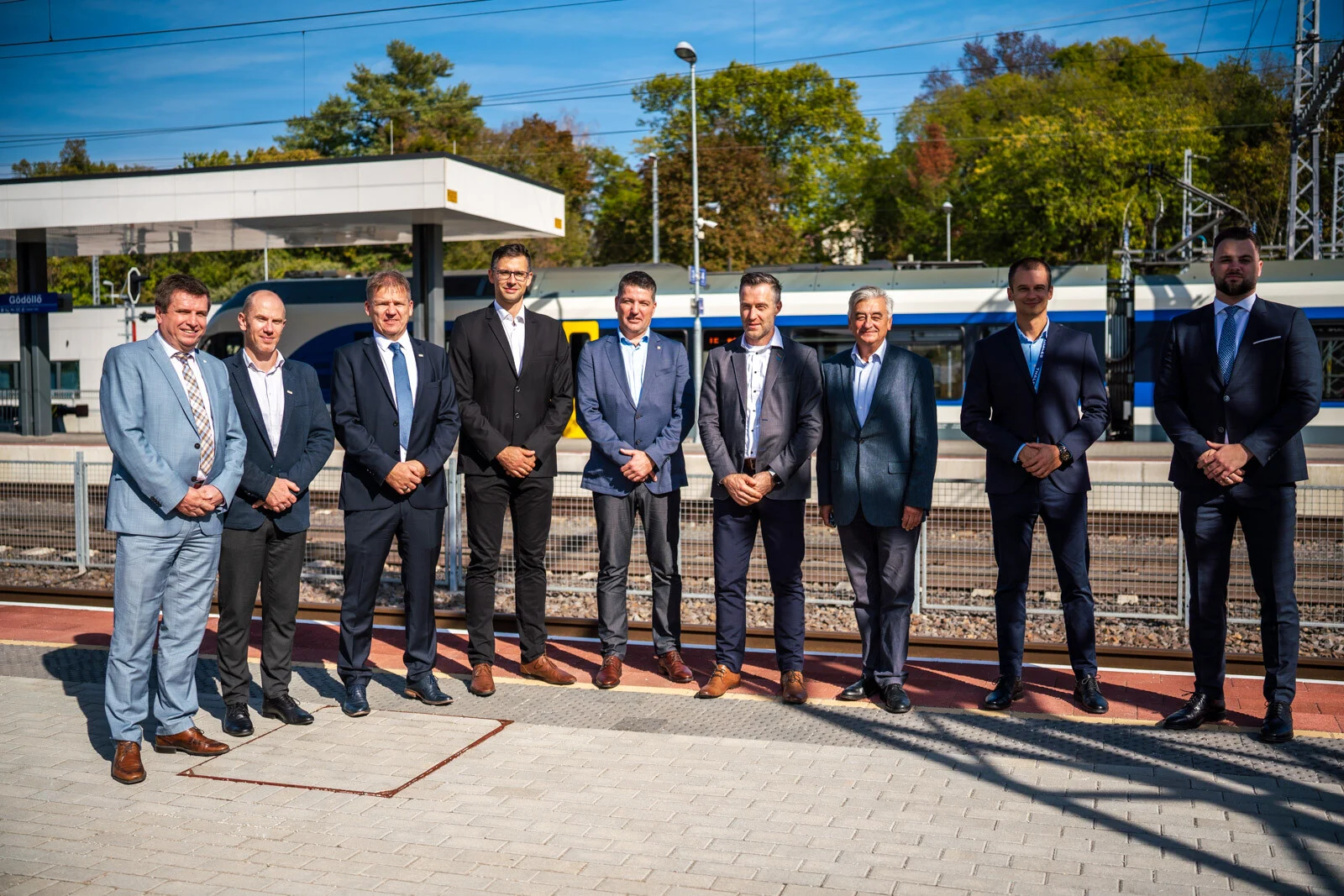 "This investment […] allows us to offer an alternative to as many travelers as possible. I would like to encourage you to put down the ignition key and […] choose public transport because it is comfortable, economical, safe and, very importantly, an environmentally friendly solution compared to private transport." Zoltán Pafféri, President and CEO of MÁV Zrt.
"[…] All in all, we have completed the implementation of an extremely complex project, as this net investment of HUF 160 billion is a very serious amount in terms of railway development. […]" Zoltán Nyul, Deputy General Director for Investments at NIF Zrt.
"With our solutions and the great work of our team, we were able to support the Hungarian railways in making the railway more attractive as a means of transport. I am proud of our colleagues who made this success possible. You have proven again that we are a strong and serious player on the Hungarian railway market. Thanks for your commitment!" Attila Zalezak, Project & Programme Manager for Hungary, Thales