Thales's digital rail solutions contribute to offer greener rides to passengers
Railways can play a vital role in mitigating climate change while supporting the economy and connecting communities. Indeed, what makes railway so important, and so attractive, is that they can enable economic growth while being one of the high-volume modes of transportation. Thales digital solutions support our customers in further reducing their carbon emissions and help them supervise their networks, monitor traffic, ensure safety, cut energy consumption, boost ridership and transform every part of the passenger experience.
Digital solutions from Thales contribute to green mobility by reducing CO2 emissions by metro systems by up to 15%.
For metros, Thales latest Communications-Based-Train-Control (CBTC) signalling system SelTracTM G8 will enable to reduce traction energy consumption by 15% when compared to traditional CBTC by loading efficient speed profiles into the train's onboard system.

The Smart and Green CBTC algorithms enable an automated, driverless train that follows optimized curves to save energy while improving punctuality.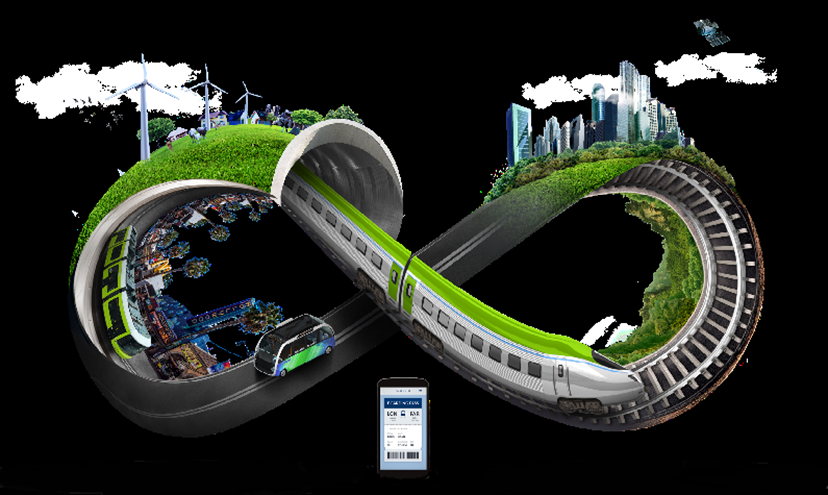 Metros provide an insight into the potential for creating extra capacity when modern digital signalling is used. Communications-based train control (CBTC) signalling is based on the moving block principle, whereby safe separation between trains is governed by speed rather than fixed geographical blocks.
Converting the existing signalling of a metro line to CBTC can deliver capacity gains of 20-40%. Given that CBTC systems are typically implemented on routes that are already operating at or near their maximum capacity under conventional signalling, these gains are highly significant.
In light of skyrocketing energy costs and government initiatives around the world to meet carbon emission targets, Thales has been working closely with metro transport operators in major global cities to deliver a green mobility through energy savings with its inherently Green CBTC solution. Now Thales is embarking on its next generation to achieve increased optimization in rail operation.
Thales SelTrac™ CBTC's Automatic Train Control system, already integrates smart Green CBTC algorithms. These algorithms enable trains following optimised running curves to save energy while improving punctuality. Thales next generation Green CBTC projects aim to evaluate operational effectiveness of these green features using data analytics, and further expand the breadth and depth of intelligent applications to improve traction energy efficiency.
"For Thales, sustainability means focusing not only on environmental performance, but also on engaging with wider social & economic objectives" – Arnaud Besse, Urban Lines VP Strategy & Marketing, Ground Transportation Systems, Thales