Alleviating one of the most congested traffic corridors of Istanbul
Istanbul is the largest city in Turkey and one of the most populated cities in the world. Istanbul Metro's railway network aims to combat the significant population growth and safely transport millions of people each day. The M4 was the first rail line constructed on the Asian side of the city with the intent to increase access and support the urban sprawl. The M4 Kadiköy-Kartal section and the Kartal-Kaynarca section completed respectively in 2012 and 2016 are completely underground consisting of 19 stations, 114 cars including both 4 and 8 car trains provided by CAF and extending a total of 26.5km in length. 
Thales supplies the integrated SelTrac™ system to the M4 line allowing automatic operation with an attendant on-board. The moving block technology allows for a short headway within a safe operation, resulting in increased capacity of the service frequency and efficiency. 
Thales was awarded an additional contract in 2020 to provide signalling to the M10 line, a 7.5km extension of the M4 line. Upon completion, the new line will provide access between the Sabiha Gokcen Airport and Istanbul, taking 13 minutes from the airport to Kaynarca and 46 minutes to Kadikoy. This project is part of the Municipality of Istanbul key priorities to improve transportation within the metropolis, with a strong focus on connectivity between transportation hubs.
Thales is a trusted partner of choice in Istanbul and will continue to support the city to alleviate congestion by providing technologies for their expanding rail network.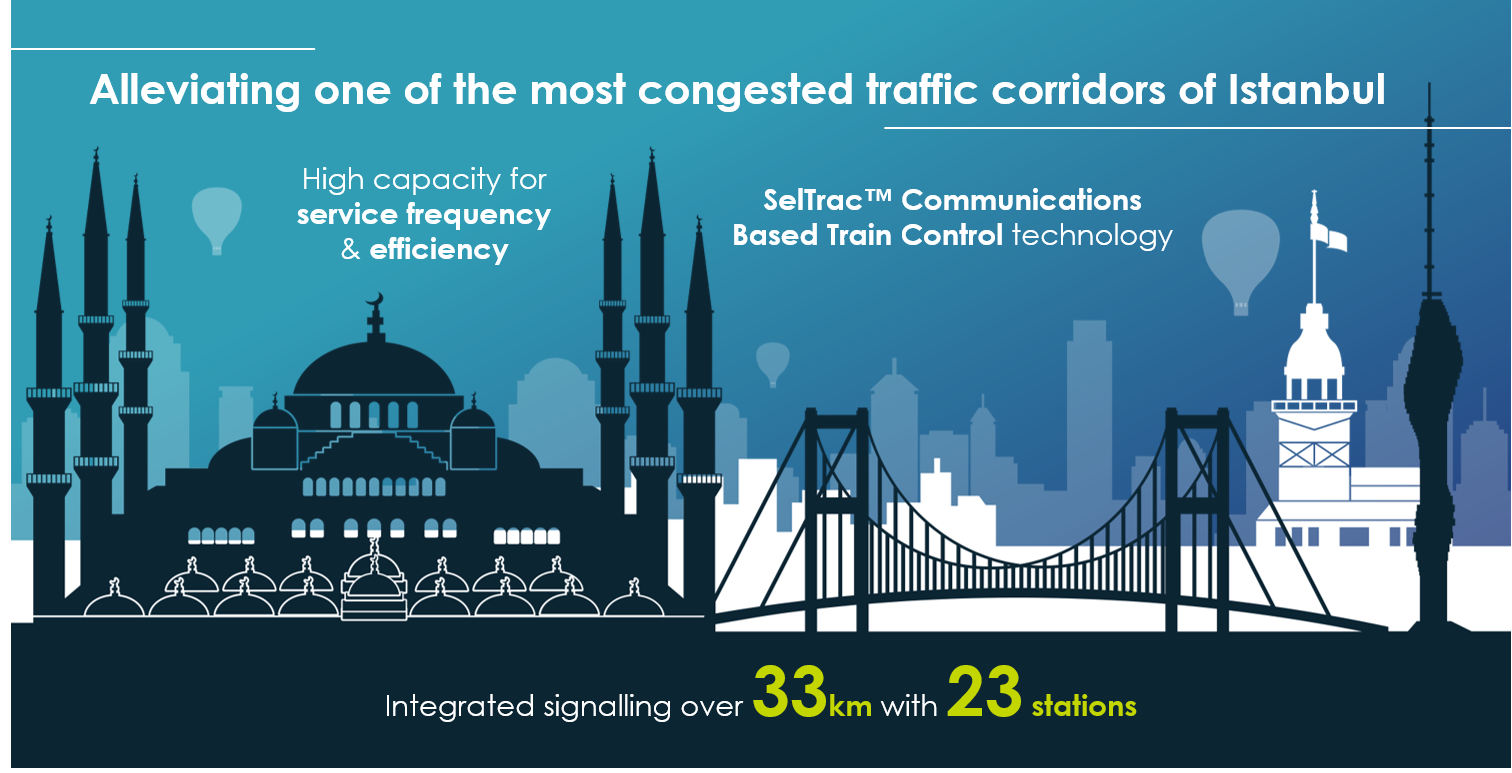 To find out more about Thales Ground Transportation References