Austria, an Increased Productivity through Digitalisation
Austria has one of the most advanced railway networks in Europe. Bringing digitalisationto the next level, the Austrian railways rely on the concept of Operation Management Centres(OMC) with ARAMISTM.
Centralised train operation allows storing information about all substations centrally, thus ensures a consistent data basis for relevant evaluations, like bottleneck or performance analysis. In combination with a high percentage of automatisation, the Austrian railways can provide their passengers consistent information across the entire service chain within a faster response time.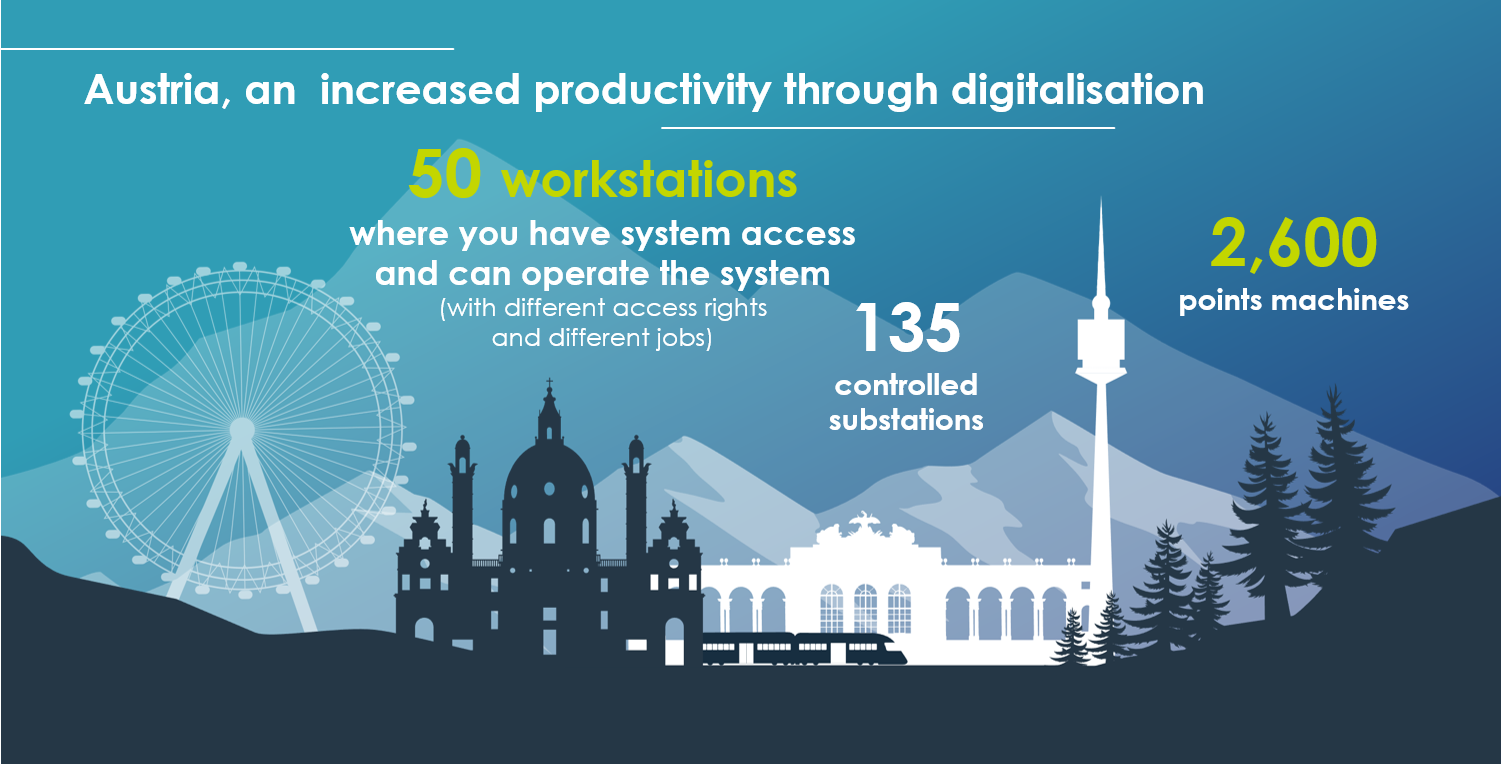 To find out more about Thales Ground Transportation References