Breaking new ground in Taiwan
Kaohsiung is Taiwan's second largest city and its LRT (Light Rail Transit) system provides an attractive and reliable alternative to journeys by road.
Work on extending the LRT to better serve Kaohsiung's nearly 2,8 million citizens is now underway.
Thales is providing the customer, China Steel Corporation, with a signalling solution that includes the supply of interlocking systems, Traffic Light Priority systems and Automatic Vehicle Localisation Systems (AVLS).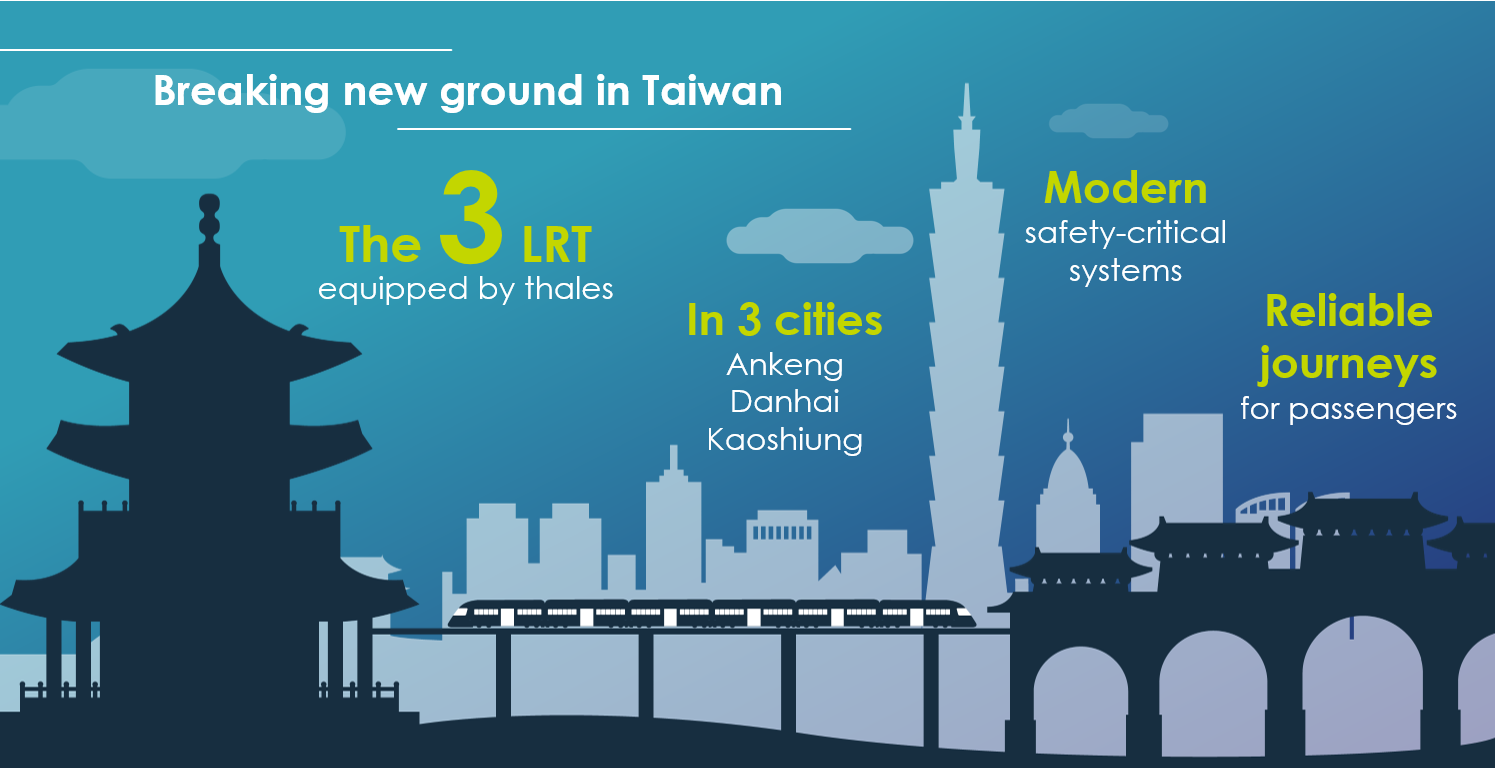 To find out more about Thales Ground Transportation References