Germany, the Longest Railway Network in Europe
Today, with more than 33,000 km, the railway network in Germany is the longest in Europe. Every day, more than 12,5 million people travel by trains and/or buses and, more than 270 million tons of goods are carried via Freight Transport every year.
Thales has been a key player in this development since the beginning, providing different systems and solutions, from Interlocking, Traffic Management, LZB*, ETCS and security systems to services.
Up to now, more than 340 relay interlockings, 120 electronic interlockings and more than 60 LZB centers have been successfully delivered, the operation managed in the central operation centre in Frankfurt based on Thales TMS.
*Lineare Zugbeeinflussung = Continuous Train Control System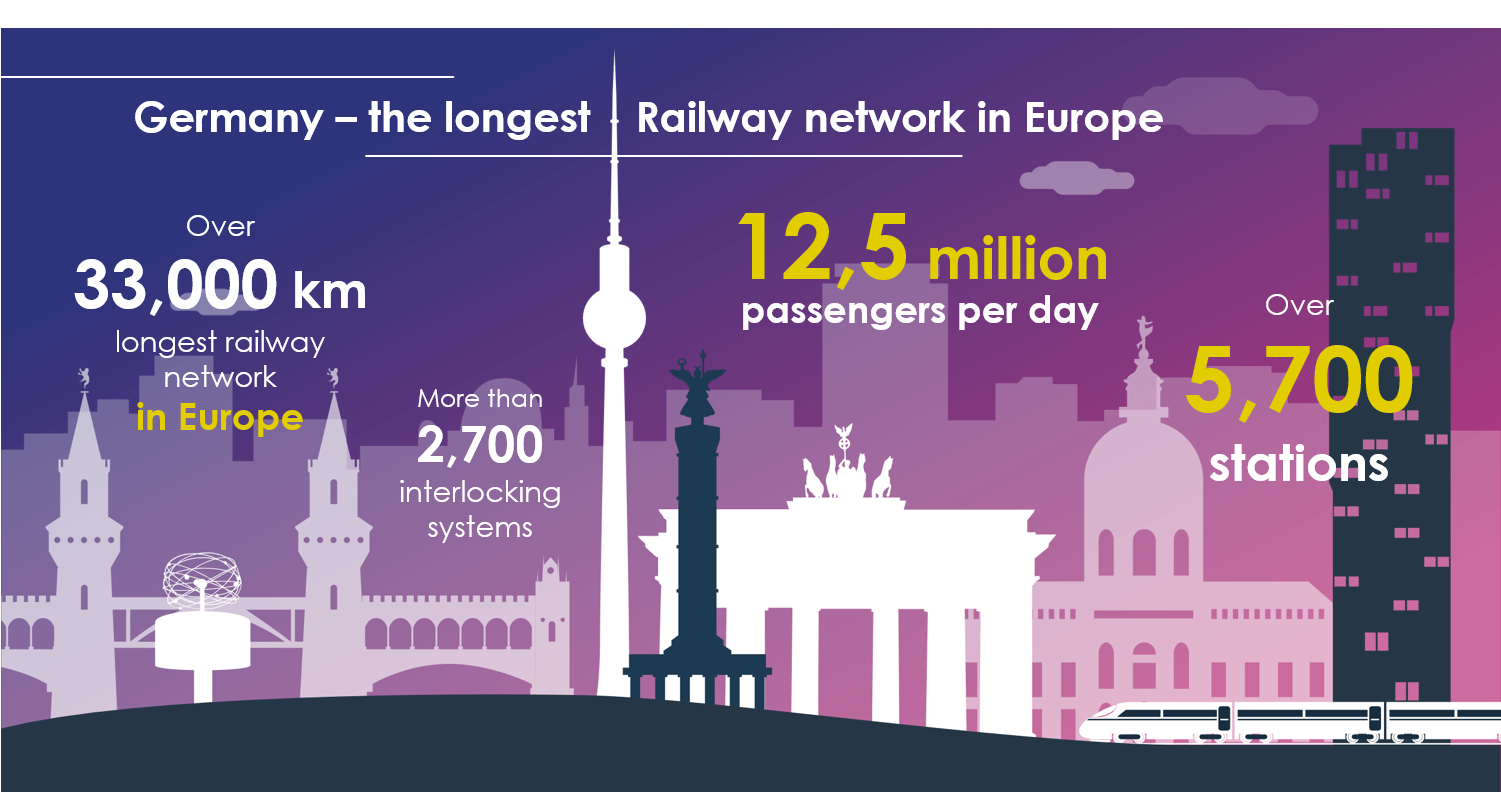 To find out more about Thales Ground Transportation References